When Arnie Becker Was Saved By the L.A. Law Theme Song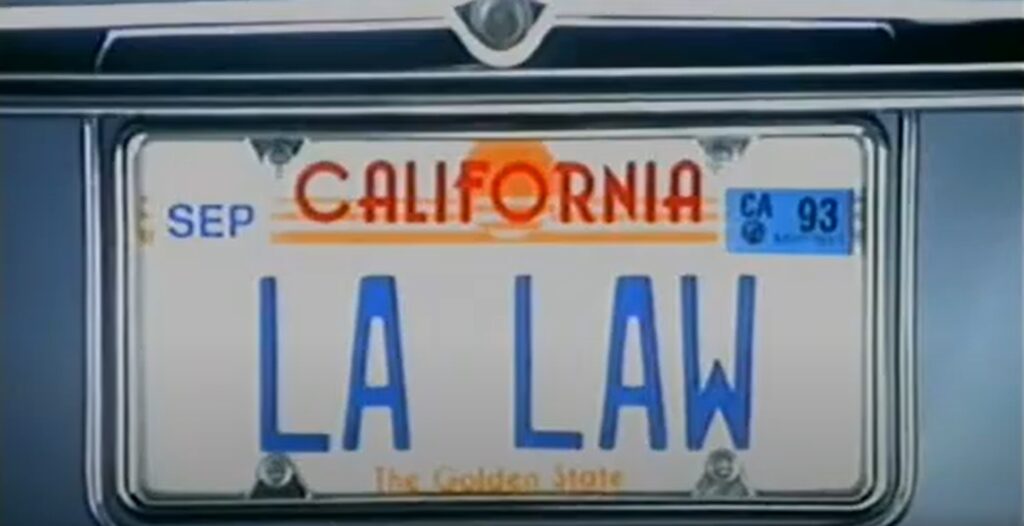 Today, we look at how the L.A. Law theme song saved Arnie Becker from a knife to his privates.
In Meta-Messages, I explore the context behind (using reader danjack's term) "meta-messages." A meta-message is where a creator comments on/references the work of another creator (or sometimes even themselves) in their work. Each time around, I'll give you the context behind one such "meta-message."
After a disappointing sixth season of L.A. Law following David E. Kelley's departure, John Masius & John Tinker were hired as the new showrunners for the series for Season 7. It turned out to be a horrible decision, and the mid-season attempt to fix the derailed series was interesting enough that I'll spotlight that later this month.
In any event, one of their bad ideas was to get Arnie Becker (Corbin Bernsen) out of marital law and eventually becomes the head of a movie studio. What finally drove Arnie out of marital law was shown in the opening scene of Season 7's premiere, "L.A. Lawless," which features Joel Swetow as Rudolpho, a circus performer who was a former client of Arnie's who now blames Arnie for getting him a bad deal. Rudolpho is a knife thrower, and he quickly pins Arnie against the wall of his office with knives thrown into Arnie's suit.
Rudolpho then opens up his trunk to show more knives. He throws them around Arnie again. Arnie is screaming for help at this point (after initially slyly trying to hint to his assistant, Roxanne, that he needs help from security). Rudolpho then goes to get another knife to throw at Arnie's crotch, noting that Arnie robbed him of HIS manhood, so he will repay the favor. Arnie is screaming "Close the trunk! Close the trunk!"
Well, if you are familiar with L.A. Law at all, you'll know that the theme song opens with a car trunk closing, with the license plate reading "L.A. Law," with the expiration date being the end of the then-current season (so for this episode in September 1992, the expiration date would be 1993). So Arnie asking for the trunk to close is rewarded by a cut to the theme song, with the car trunk closing…
When the credits are over, we see Rudolpho escorted out of the offices in handcuffs and Arnie still has all of his body parts (but he now wants to get out of marital law).
Cute bit from a bad season.
If anyone has a suggestion for a good Meta-Messages, drop me a line at brian@popculturereferences.com!