That Time Murder, She Wrote Put Its Own Past Episodes on Trial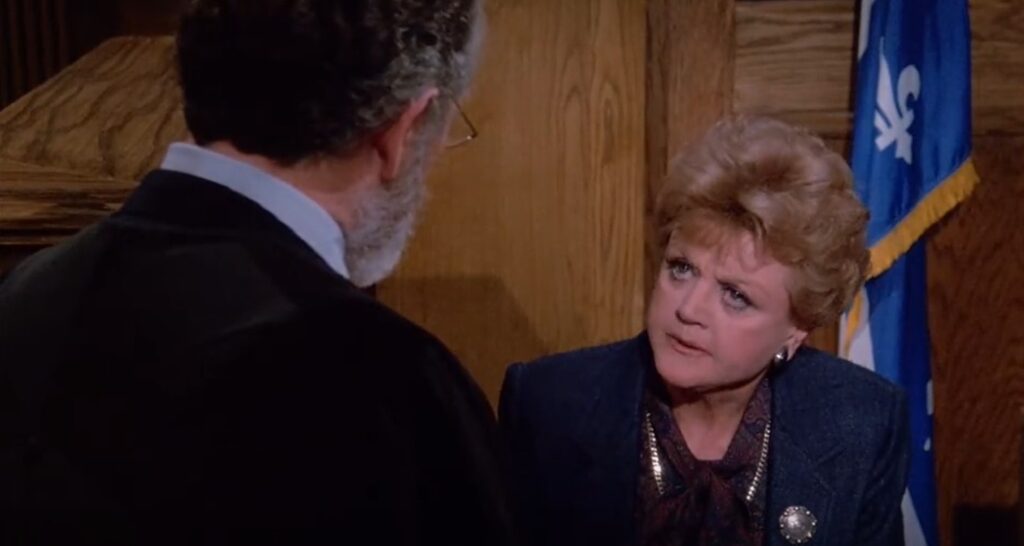 Today, we look at the time that Murder, She Wrote put its own past episodes on trial.
In Meta-Messages, I explore the context behind (using reader danjack's term) "meta-messages." A meta-message is where a creator comments on/references the work of another creator (or sometimes even themselves) in their work. Each time around, I'll give you the context behind one such "meta-message."
The TV series, Murder, She Wrote, starred Angela Lansbury as Jessica Fletcher, a murder mystery novelist who keeps getting caught up in, well, you know, murder mysteries.
Fans of the long-running show would always joke about how weird it was that this one lady would get caught up in murders over and over again. Whenever one of her nieces or nephews showed up on the show, it was inevitable that they would be accused of murder (luckily, all FALSELY accused). In general, the show glossed over how unrealistic this was, but there were occasions when the series would poke fun at its own past.
One of these instances was in the Season 4 episode, "Witness for the Defense," where Jessica is a character witness in a friend's murder trial (don't worry, Jessica solved this murder, too, by the end of the trial. It was not her friend). The prosecuting lawyer, Oliver Doyle, played by Patrick McGoohan, put Jessica's past on trial, bringing up a past episode where she went undercover in an institution for the criminal insane by getting herself committed and, also, this great bit:
Doyle: Is it not a fact, Mrs. Fletcher, that a niece of yours, Victoria Griffin, was arrested for murder last year?

Jessica: Yes, but-

Doyle: Is it not a fact that another niece, Tracy McGill, was also arrested for murder?

Jessica: Yes, but I can explain.

Doyle: And that your nephew, Grady Fletcher, was arrested not once but twice-

Jessica: Yes, I know how that seems.

Doyle: Also on the charge of homicide? "Seems"? Madam, it seems that one of New England's most respected families… is a breeding ground for homicidal maniacs!

Jessica: The charges were dropped in every single one of those cases.

Doyle: "Dropped"? Oh, yes, then indeed, you must also be one of the most powerful families in your country. I have no further questions.
It certainly does seem absurd when you put it all together like that, right?
And there were EIGHT MORE SEASONS of this!
If anyone has a suggestion for a good Meta-Messages, drop me a line at brian@popculturereferences.com!