When L.A. Law Took An Episode to Tear Itself Apart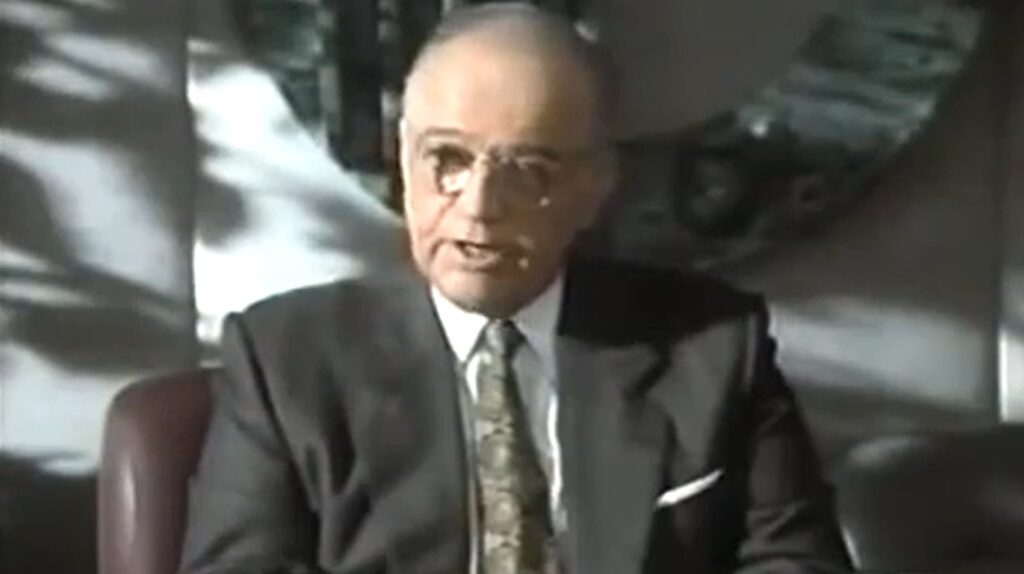 Today, we look at the episode of L.A. Law where a new showrunner tried to right the series by first tearing apart the plots of the departing showrunners.
In Meta-Messages, I explore the context behind (using reader danjack's term) "meta-messages." A meta-message is where a creator comments on/references the work of another creator (or sometimes even themselves) in their work. Each time around, I'll give you the context behind one such "meta-message."
L.A. Law was an unusual TV series in that its most iconic showrunner, David E. Kelley, was not its FIRST showrunner (that's not a bad idea for a Drawing Crazy Patterns, right? I don't know if I can think of five examples, but I know Michael Piller of Star Trek: The Next Generation fame would be another notable example). It's not that the show wasn't already acclaimed before Kelley took over, as Stephen Bochco, the show's co-creator (with Terry Louise Fisher, who co-ran the show in Season 1 before Bochco pushed her out), ran the show to two Best Drama Series Emmys for Seasons 1 and 3. However, it's probably a bit of a stretch to call Bochco the showrunner for Season 3, as Kelley wrote 11 of the season's 19 episodes, including 7 of the last 8 episodes. In other words, it was clear that Kelley was the main creative mind for the series in Season 3, and he officially took over in Season 4, and then won two more Best Drama Emmys for Seasons 4 and 5 before leaving to for him own production company as part of a deal with CBS. The first series out of the deal, Picket Fences, would debut in 1992.
1991-92's Season 6 is fascinating because it wasn't good, but it was running high off of Kelley's great Season 5, so it still garnered a nomination for Best Drama despite, again, not being very good at all. It was a real shame, since Patricia Green had worked extensively with David E. Kelley in Season 5 before taking over for Season 6, but she just fell flat. She was quoted at the time, "if people are going to insist on comparing us with David, it's going to be hard." That's not unfair, I guess, but, I mean, it's not what you want to hear, right?
Things were so bad that Green was relieved of her duties before Season 6 even finished, with Kelley and Bochco returning as consultants to finish out Season 6.
For Season 7, former St. Elsewhere showrunners John Masius and John Tinker took over (I did a Meta-Messages earlier this month about their first episode) and, well, it made Patricia Green's previous season seem like peak drama by comparison's sake. It was BAD. Like, REALLY bad. The sort of thing where you couldn't believe that this was the same show that literally won a Best Drama Emmy just two seasons earlier.
So once again, midseason, a showrunner change was made. This time, William M. Finkelstein, who had been an original member of the writing staff of the series in Season 1, and had been a co-producer during Kelley's time on the show, returned to take over, and he really DID right the ship as well as one could (as part of the problem was something outside of his control, which is that the show had lost most of its topline talent by this point, like Jimmy Smits, Harry Hamlin and Susan Dey).
His first episode was called "F.O.B.," a reference to a "Friend of Bill" Clinton who wanted to enlist the firm on a project for the then-new President. The firm were naturally excited to possibly be working for the White House (it all turned out to be a scam in the end). However, before going any further, Senior Partner Leland McKenzie (Richard Dysart) first gave a speech to his partners admonishing them for getting distracted, and that they would all have to first commit to getting back to basics and concentrating only on the LAW going forward, and that he wanted all of the partners to see him by 5pm to either agree to commit only to the firm or to resign.
This was a direct shot at the plots of Masius and Tinker, which saw Arnie Becker (Corbin Bernsen) become the head of a movie studio and Douglas Brackman (Alan Rachins) become obsessed with turning his autobiography into a film.
In the end, they all agree, with Arnie revealing that he hated his studio job, because he felt like he didn't really understand, but he knew he understood the law (a big stretch that a guy would give up a movie studio head gig to be a divorce lawyer, but hey, whatever).
Okay, folks, if you have suggestions for a future Drawing Crazy Patterns, drop me a line at brian@popculturereferences.com!