When Did Diff'rent Strokes Jump the Shark?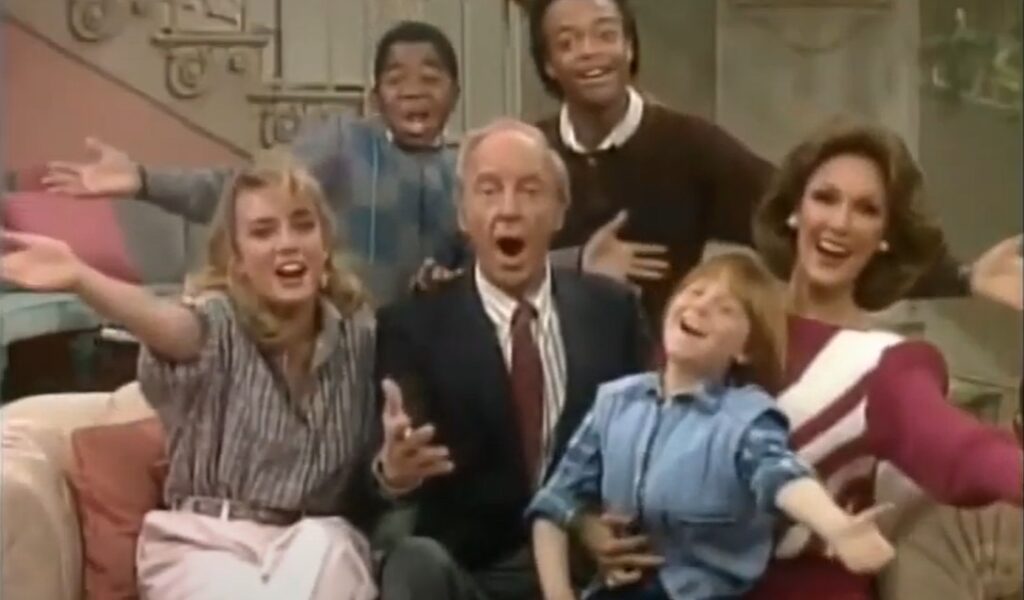 Today, we look at when (or if) you folks believe that Diff'rent Strokes "jumped the shark."
This is "Just Can't Jump It," a feature where we examine shows and whether they "jumped the shark." Jumped the shark (coined by Jon Hein) means that the show had a specific point in time where, in retrospect, you realize that show was going downhill from there (even if, in some rare occasions, the show later course-corrected). Not every show DOES jump the shark. Some shows just remain good all the way through. And some shows are terrible all the way through. What we're looking for are moments where a show that you otherwise enjoyed hit a point where it took a noticeable nose dive after that time and if so, what moment was that?
Diff'rent Strokes was a hit NBC sitcom (their first hit sitcom in quite a while) that ran for eight seasons between 1978-1986 (NBC actually canceled it after its seventh season, but ABC picked it up for an eighth season, but ABC also canceled it after 19 episodes of its 22-episode order). It was basically a starring vehicle for Gary Coleman, who stars in the series as one of two young Black orphans who are taken in by the rich White man who their mother worked for as a housekeeper. The rich widower, Phillip Drummond (Conraid Bain), basically adopts the two boys, Willis (Todd Bridges) and Arnold (Coleman), and they move into his penthouse apartment with his daughter, Kimberly (Dana Plato), and his current live-in maid, Mrs. Garrett (Charlotte Rae). Mrs. Garrett soon left to star in her own spinoff, The Facts of Life. In Season 6, Phillip remarries Maggie (Dixie Carter, and then Mary Ann Mobley in Season 7), who has a young son, Sam (Danny Cooksey).
So first…DID IT JUMP THE SHARK? Yes, I would say so.
WHEN DID IT JUMP THE SHARK The obvious answer is when Maggie and Sam join the show, but to be frank, the show NEEDED a spark by that point in the series. At first, I wanted to still choose the end of Season 6, but more because of the departure of Dana Plato's Kimberly than the introduction of Maggie and Sam. Kimberly's departure also basically meant that Todd Bridges' Willis became sidelined, as well, and the show was just completely different, now that Arnold was essentially the new "big brother" to Sam. But I dunno, maybe I should pick a point in Season 5, when the show's conceit had worn so thin that it really NEEDED to mix things up (kind of hard to say they jumped the shark in Season 6 if I think they probably already had jumped the shark, necessitating the drastic revamp in the first place). Season 5 has the infamous "The Bicycle Man" episode (where Arnold's best friend, Dudley, comes reeeeeeeeeeeeally close to being molested), but I'm going to go a bit later and pick "The Reporter," the awful anti-drugs episode guest-starring First Lady Nancy Reagan. Terrible, terrible television. The show had lost all of its initial spark by that point.
Let me know what you think in the comments or on social media!
Feel free to e-mail me at brian@popculturereferences.com for suggestions for shows for us to do in future installments!