What Was the First Song Done With Phil Spector's 'Wall of Sound'?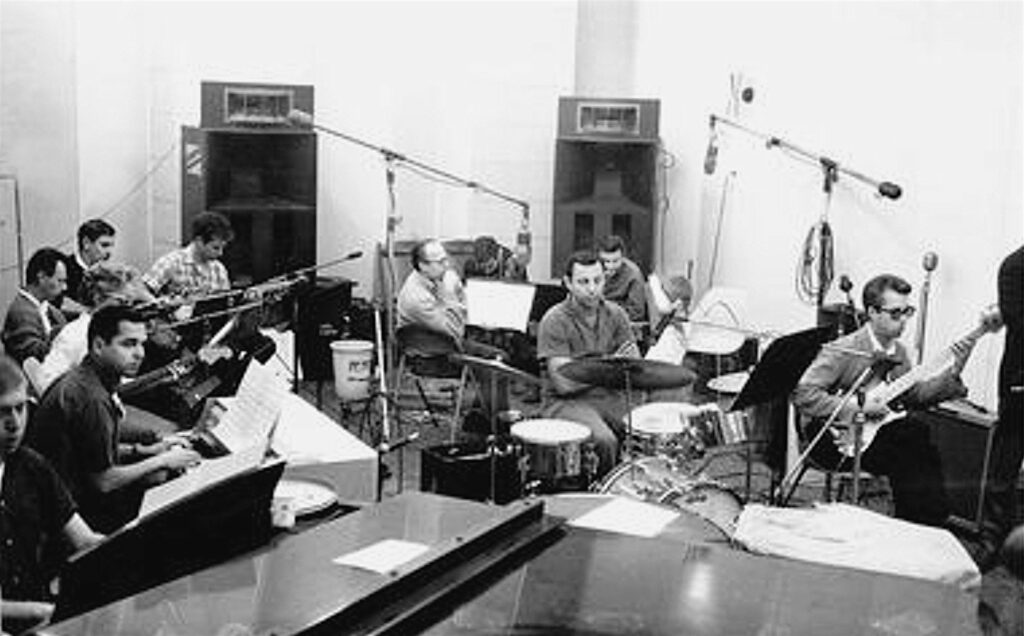 Today, we determine what was the first song to use Phil Spector's "Wall of Sounds" production setup.
In "When We First Met", we spotlight the various characters, phrases, objects or events that eventually became notable parts of pop culture lore, like the first time that JJ said "Dy-no-MITE" or the first time that Fonzie made the jukebox at Arnold's turn on and off by hitting it.
June will be When We First Met Month!
One of the most famous production techniques of the 1960s was Phil Spector's so-called "Wall of Sound," where he would use a large group of session musicians (nicknamed "The Wrecking Crew") to create a very dense orchestral sound around a recording, to make it feel like you're being, well, you know, hit by a wall of sound. The idea was that for bad records, the sound might sort of hide the bad stuff, and for the good records, the sound would just amplify the awesomeness of the music.
The first time that Spector tried this approach was by essentially playing back a demo on top of a demo for the song, "Don't You Worry My Little Pet," in 1958, by a group of singers dubbed The Teddy Bears…
See how it is layered on top of itself, to give it a deeper sound?
That, though, was just sort of a half-assed approach.
It was 1962's "Zip-a-Dee-Doo-Dah" by Bob B. Soxx & the Blue Jeans (Bobby Sheen, the lead singer, took the stage name Bob B. Sozz. The two female vocalists, the "Blue Jeans," were Darlene Love and Fanita James) that saw Spector achieve the effect he was looking for using studio musicians, and he repeated this method for the rest of the decade…
Okay, folks, I'd love to hear your suggestions for this month of pop culture firsts. If you have a suggestion for a future edition of When We First Met, drop me a line at brianpoprefs.com!