When Did Homeland Jump the Shark?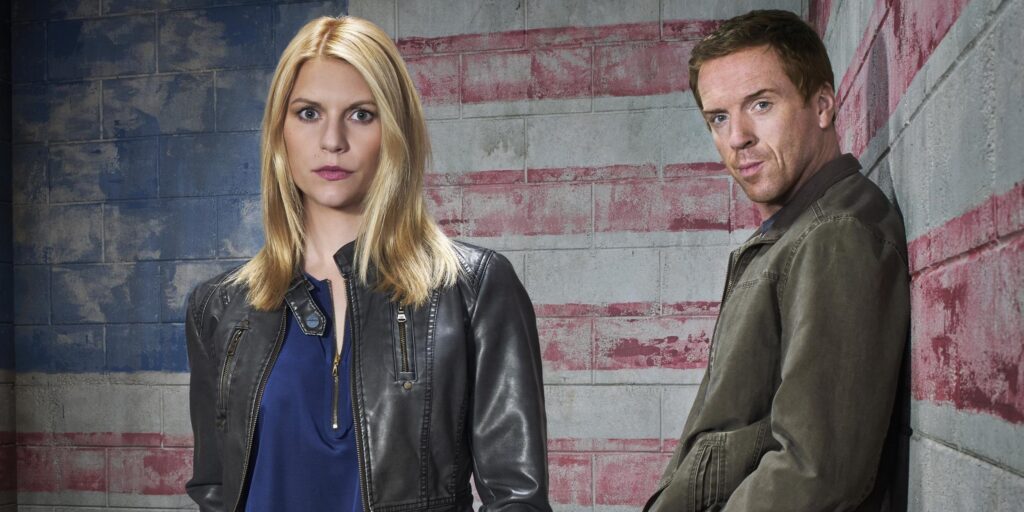 Today, we look at when (or if) you folks believe that Homeland "jumped the shark."
This is "Just Can't Jump It," a feature where we examine shows that launched in 2006 or later and whether they "jumped the shark." Jumped the shark means that the show had a specific point in time where, in retrospect, you realize that show was going downhill from there. Not every show DOES jump the shark. Some shows just remain good all the way through. And some shows are terrible all the way through. What we're looking for are moments where a show that you otherwise enjoyed hit a point where it took a noticeable nose dive after that time and if so, what moment was that?
Homeland was about Carrie Mathison, a CIA agent with bi-polar disorder, played by Claire Danes. Originally, the series was about Carrie trying to prove that Nicholas Brody (Damian Lewis), a decorated Marine who was rescued from al-Qaeda, was actually a double-agent. This was complicated by Carrie and Brody falling in love with each other. Eventually, Brody was written off of the show and the series became about Carrie and her boss/mentor, Saul Berenson (Mandy Patinkin) doing other spy stories.
So first…DID IT JUMP THE SHARK? This is one of the trickiest ones I can think of, in that I think the answer is yes, but it was one of the few shows that later righted the ship, but I don't think you can necessarily disconnect that from the fact that it DID jump the shark.
WHEN DID IT JUMP THE SHARK Season 3 went off the rails in a BIG way. "Tower of David" is usually the episode people point to, but the series then got rid of Brody, as his story was just a total trainwreck. Once he was gone, the shoe was able to right the ship, but it still got SO BAD in Season 3 that I think it is still fair to say that THAT VERSION of the show did, in fact, jump the shark. Then they essentially did a soft reboot of the show, which was fine for another five seasons.
Let me know what you think in the comments or on social media!
Feel free to e-mail me at brian@popculturereferences.com for suggestions for shows for us to do in future installments!