When Did L.A. Law Jump the Shark?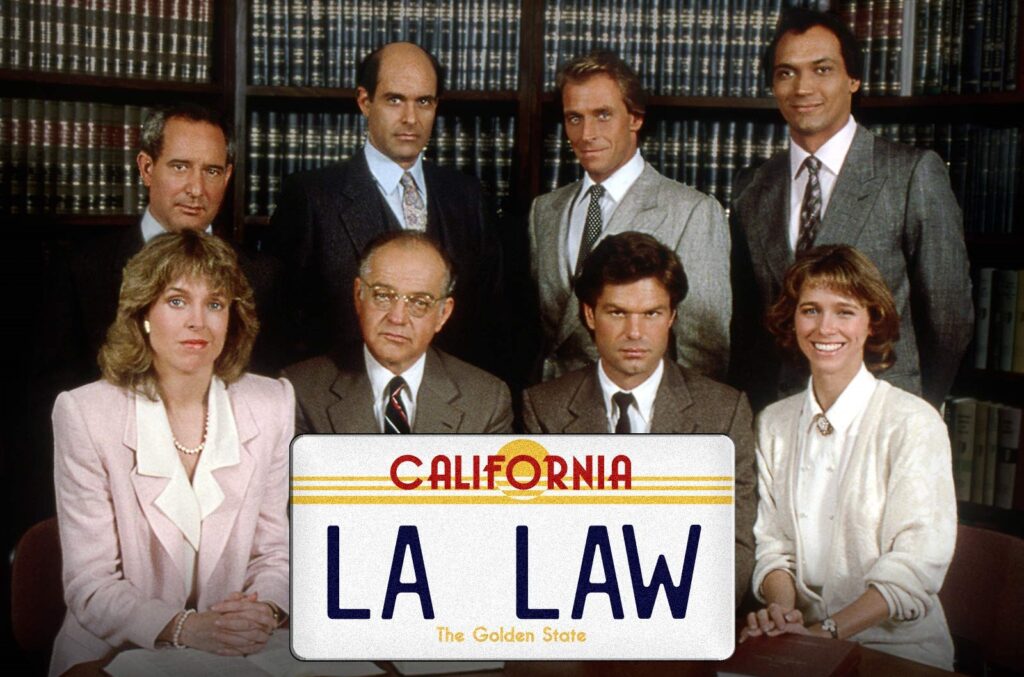 Today, we look at when (or if) you folks believe that L.A. Law "jumped the shark."
This is "Just Can't Jump It," a feature where we examine shows and whether they "jumped the shark." Jumped the shark (coined by Jon Hein) means that the show had a specific point in time where, in retrospect, you realize that show was going downhill from there (even if, in some rare occasions, the show later course-corrected). Not every show DOES jump the shark. Some shows just remain good all the way through. And some shows are terrible all the way through. What we're looking for are moments where a show that you otherwise enjoyed hit a point where it took a noticeable nose dive after that time and if so, what moment was that?
L.A. Law was launched by Stephen Bochco and Terry Louise Fisher, and the pairing won the Best Drama Emmy for its first season. Fisher was pushed out in a conflict with Bochco, but the show really became remembered for the work that one of its first season writer hires, a former lawyer named David E. Kelley, did when Kelley became more and more of a driving voice on the series. He eventually became the showrunner of the series, and the three years that Kelley was the main voice on the show (I think he only technically was the showrunner on Seasons 4-5), Seasons 3-5, the show won the Emmy for Best Drama each year. The show followed a Los Angeles law firm on its various criminal and civil cases. Criminal law was frequently depicted on TV, but L.A. Law made even civil cases compelling. The show was notable for its mixture of comedy and drama. Some of the cases were just downright wacky, ya know? It ran for eight seasons.
So first…DID IT JUMP THE SHARK? Definitely.
WHEN DID IT JUMP THE SHARK It got REALLY bad in Season 7 (so much so that they literally had an episode where the characters addressed how bad the show had gotten), but I think it really jumped the shark as soon as David E. Kelley left after Season 5. I have no idea how it was nominated again for Best Drama Series (that could be a good bit – what's the worst season of a series to be nominated for Best Dramatic Series?).
Let me know what you think in the comments or on social media!
Feel free to e-mail me at brian@popculturereferences.com for suggestions for shows for us to do in future installments!