When Did Night Court Jump the Shark?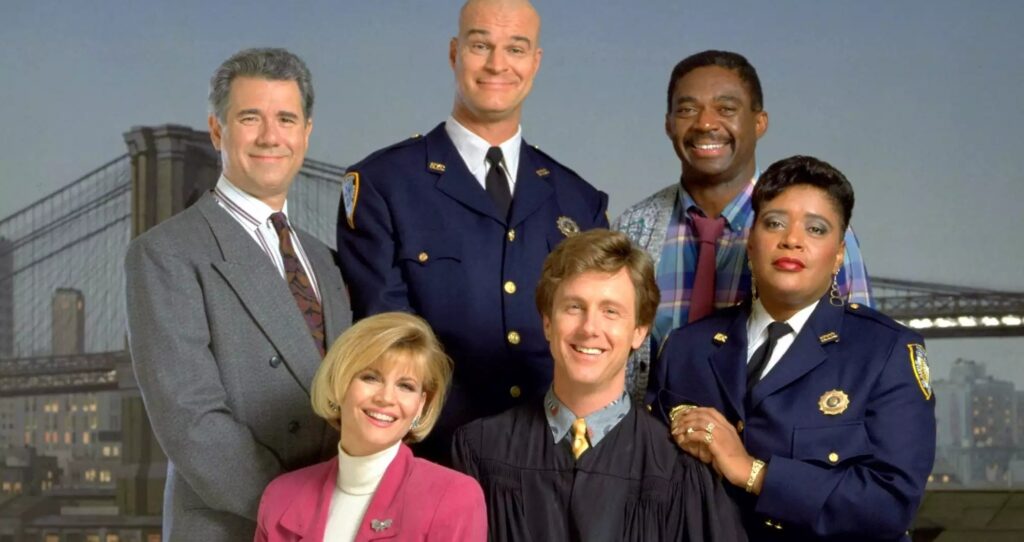 Today, we look at when (or if) you folks believe that Night Court "jumped the shark."
This is "Just Can't Jump It," a feature where we examine shows and whether they "jumped the shark." Jumped the shark (coined by Jon Hein) means that the show had a specific point in time where, in retrospect, you realize that show was going downhill from there. Not every show DOES jump the shark. Some shows just remain good all the way through. And some shows are terrible all the way through. What we're looking for are moments where a show that you otherwise enjoyed hit a point where it took a noticeable nose dive after that time and if so, what moment was that?
With the new Night Court debuting tonight, I thought it'd be nice to feature the original Night Court, a sitcom about a wacky judge (Harry Anderson) and the various inhabitants (both the attorneys and bailiffs and all of the clients) of the night court in New York City. It ran nine seasons on NBC, with a few of them as part of the now-iconic original Must See Thursday lineup for NBC.
So first…DID IT JUMP THE SHARK? It definitely got worse as it went on (what show doesn't?), but I don't think it ever got bad enough to say it jumped.
WHEN DID IT JUMP THE SHARK Like I said, I didn't think it did, but feel free to let me know if you disagree!
Let me know what you think in the comments or on social media!
Feel free to e-mail me at brian@popculturereferences.com for suggestions for shows for us to do in future installments!