When's the Last Time You Cried in a Movie Theater?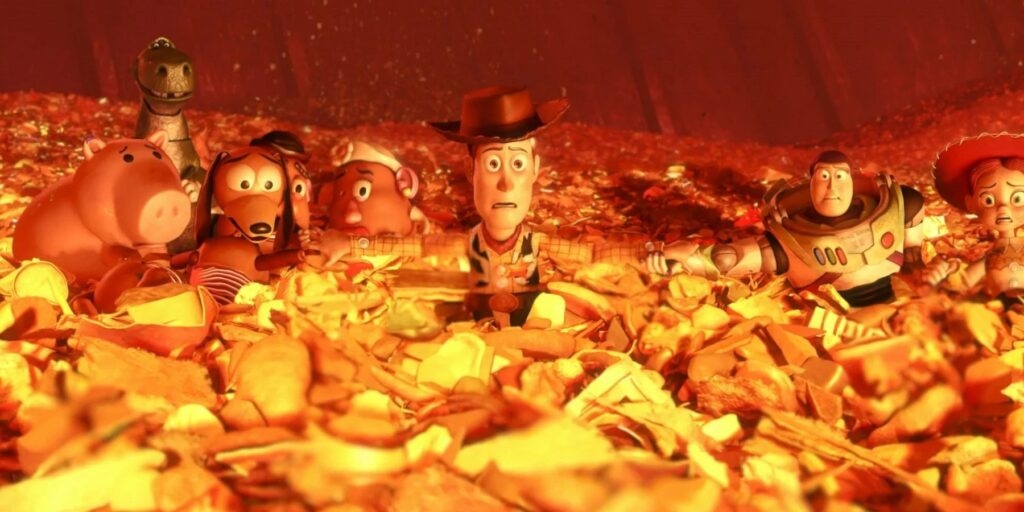 Today, I want to know when was the last time that a movie made you cry while watching it in a theater.
Pop Culture Theme Time is a feature where I put a question to you to see what you think about a particular theme. I might later revisit the theme for a future Drawing Crazy Patterns or Top Five.
I'm actually not positive about my answer, as this movie came out over a decade ago, but I can't seem to recall an example besides Toy Story 3, which had multiple moments that would draw a tear to most eyes (the big nostalgia bit with Andy and then when they all think that they're about to die).
My wife recently cried a bit at Spider-Man: No Way Home, so since that's one of the last movies we saw in a theater period, then I'm sure that's her answer (she joked when I asked her the question, "Well, I know it wasn't The Batman") (the last movie we saw in a theater).
I very well could be forgetting a movie, as I've obviously seen a ton of movies in theaters since Toy Story 3, but I don't often tear up at movies in the theater, so that might really be it.
How about you folks?
And feel free to suggest future Pop Culture Theme Time topics to me at brian@popculturereferences.com!