Who is the Drummer in Niall Horan's 'Heaven' Music Video?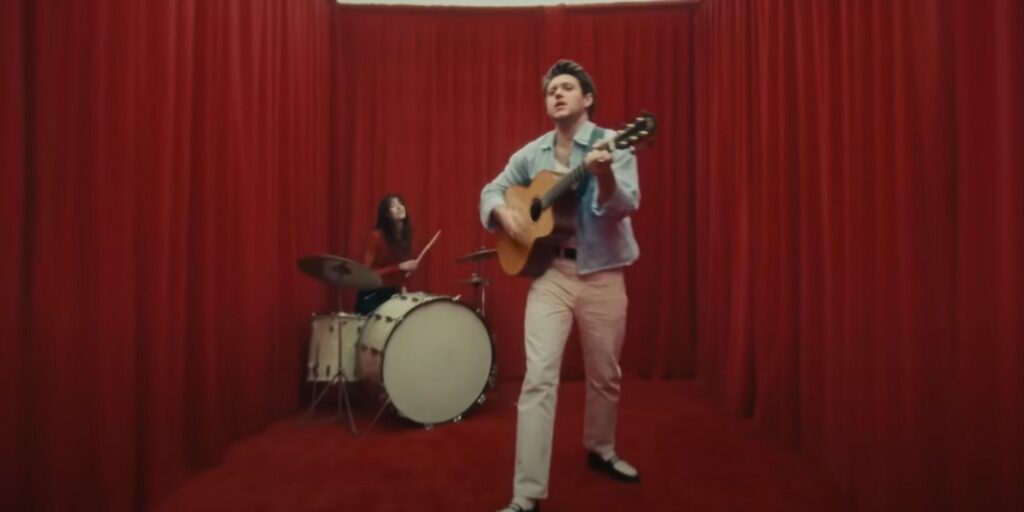 Today, we talk about the drummer in Niall Horan's music video for his new song, "Heaven."
In Pop Culture Questions Answered, I answer whatever questions you folks might have about movies, TV, music or whatever (feel free to e-mail questions to me at brian@pop culture references.com).
Reader Kelly M. wrote in to ask whether the drummer in the new Niall Horan music video for "Heaven," the lead single for his upcoming album, The Show, was a real drummer or an actor playing a drummer.
Yes, the drummer is an actual drummer, Emilia Schmier, from the band Stereo Jane, which she formed with her twin sister, Syndey Schmier (Sydney is the lead singer and Emilia is the drummer).
Here's an interview with the sisters and here's one of their own music videos…
I think the confusion probably comes from the fact that Emilia both A. looks like a model and B. literally IS also a model on TOP of being a professional drummer. Here is her model page.
Thanks for the question, Kelly!
If anyone else has a pop culture question, drop me a line at my new and much shorter e-mail, brian@poprefs.com!