Who Was the 'Girl' That the Song 'Absolutely (Story of a Girl)' Was Written About?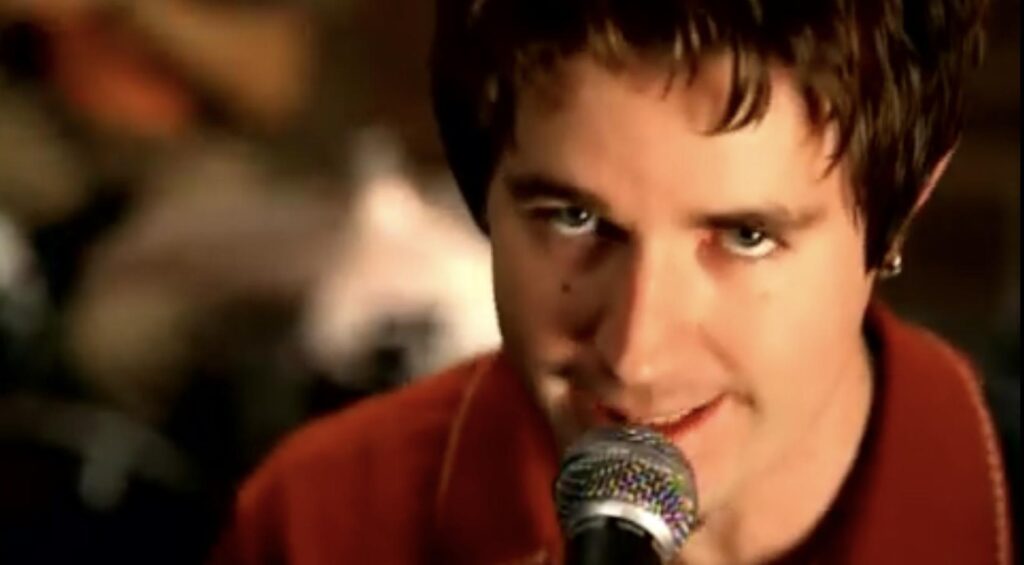 Today, we find out just who was the "girl" that Nine Days' "Absolutely (Story of a Girl)" was written about.
This is "What It's All About," a new feature that explains what certain notable songs were written about, provided that the song wasn't written about a famous person (in which case that'd be a Meta-Message).
We begin with Nine Days' big 2000 hit, "Absolutely (Story of a Girl)," with the famous chorus (that, in a bit of an unusual approach, served as the intro of the song), "This is the story of a girl Who cried a river and drowned the whole world And while she looks so sad in photographs I absolutely love her When she smiles"
The song was written by the band's guitarist/lead singer, John Hampson, with a co-writing credit to Brian Desveaux, the band's other guitarist. He explained to Billboard back in 2000 that it was written about his girlfriend, Teresa Savino.
I was playing a gig and got there early to do a sound check. My girlfriend had come with me. We were aggravating each other, and so she walked away to the other side of the room. I was thinking, 'She just drives me nuts.' I saw her talking to someone across the room, and she started laughing. I realized that as much as she aggravates me, I absolutely love her when she smiles.
I came up with a chorus to a song, and when I started singing it, it was bouncing around in my head. I started figuring out the chords and finished up the lyrics later that night. It's happened only a few times for me that a song comes out like that and just works. Sometimes you can spend months fine-tuning a song. I will never say that I crafted this pop gem. What really happened was, I don't know where it came from, but everything was about a true feeling."
The two later married, and are still married to this day (well, okay, still married as of a year or so ago, I guess something might have happened very recently). Years later, reflecting on the one-hit wonder (the song hit #6 on the Billboard Hot 100) to Impose magazine, Hampson added that it was also specifically ABOUT their fights at the time, which mostly revolved around him dragging his feet regarding marriage, with him noting, "I just wasn't ready. I was basically stalling her and making her cry. I was good at that."
At least it sounds like it worked out, which is nice.
Okay, folks, I'm sure you have songs where you're curious as to who they were written about, so drop me a line at brian@popculturereferences.com and I'll see what I can find out!