Why Is Mariah Carey's 'All I Want For Christmas Is You' So Popular on the Charts Lately?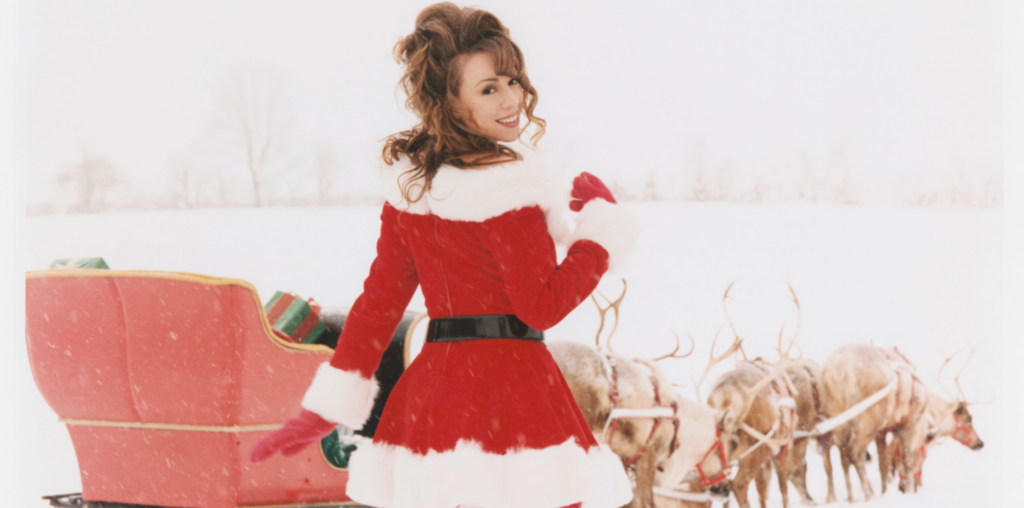 Today, I explain the reason why Mariah Carey's hit Christmas song, "All I Want For Christmas Is You" has become such a staple of the pop charts in recent years.
In Pop Culture Questions Answered, I answer whatever questions you folks might have about movies, TV, music or whatever (feel free to e-mail questions to me at brian@pop culture references.com).
Reader Gordon C. was reading a post I made earlier this year about the oddity of Mariah Carey remaining number one well into 2022 with her hit "All I Want for Christmas Is You" and he had a couple of questions about the tune that I'll answer today.
First off, one of the problems with Christmas songs is that Billboard has not always been consistent with HOW Christmas songs are treated on the Billboard charts. For a while there, Christmas songs had their own chart, so they literally COULDN'T participate in the Billboard Hot 100 Singles. That obviously has a certain amount of logic to it, as suddenly, come December, the charts are filled with songs 60-70 years old and the current hits all get pushed back.
However, here are the three main reasons why Carey has dominated the charts in the last few years.
1. Billboard's Hot 100 has changed over the years to adjust to how people actually listen to music nowadays. For instance, about a decade ago, most people were using YouTube to listen to their favorite songs and Billboard wasn't tracking it and thus the charts were out of whack. Nowadays, obviously most people use song streaming services like Spotify to listen to music and Billboard has adopted to the change (among other measurements, of course).
While seasonal songs always tended to return to the charts when it got closer to Christmas (when allowed), the boom in song streaming services make it SO much easier to listen to the same few songs over and over again (as opposed to actually, like, buying singles. People buy singles of older Christmas songs, but not to the same extent as modern songs). That's totally cool for new songs as that's literally how this stuff works, ya know? The most popular songs ARE the ones that people listen to over and over again, after all, but when it comes to Christmas, the relative dearth of modern Christmas songs has made it so that Mariah Carey's 27-year-old "All I Want for Christmas Is You" has had an oversized impact on streaming services.
2. From 2005-2011, Billboard would not allow "recurrent" songs to chart, meaning that old songs couldn't chart on the Hot 100. The exception was if there was an actual big re-release or if the song was featured on a new soundtrack or something like that. However, in 2012, Billboard changed that policy. So "All I Want For Christmas" was likely doing quite well in those years, and heck, maybe would have hit #1 at some point, but wasn't eligible.
3. There has been a bit of a lull in hit singles in the last few years, leading to the rare hit pop song, like "Easy on Me" by Adele and "As It Was" by Harry Styles to have WAY over-sized success (both songs lasted on the top of the charts FAR longer than a standard pop hit lasts). Because of that, the competition isn't as fierce, leading to the domination of Mariah Carey's Christmas hit.
Thanks for the question, Gordon!
If anyone ELSE has a question, drop me a line at brian@popculturereferences.com!