Christina Applegate's Sitcom, Jesse, Was Totally Revamped to Try to Save It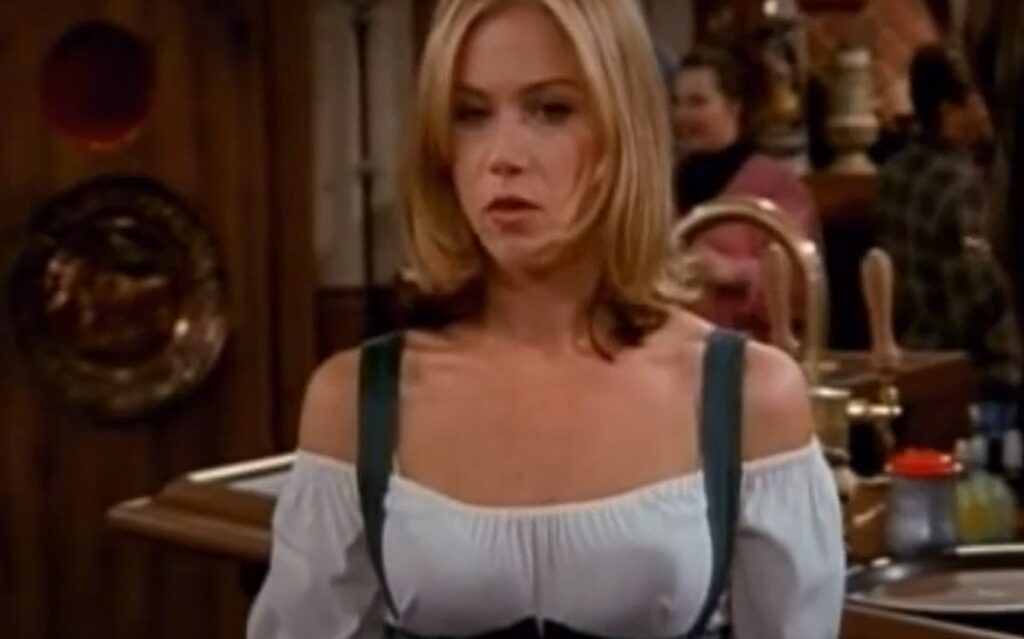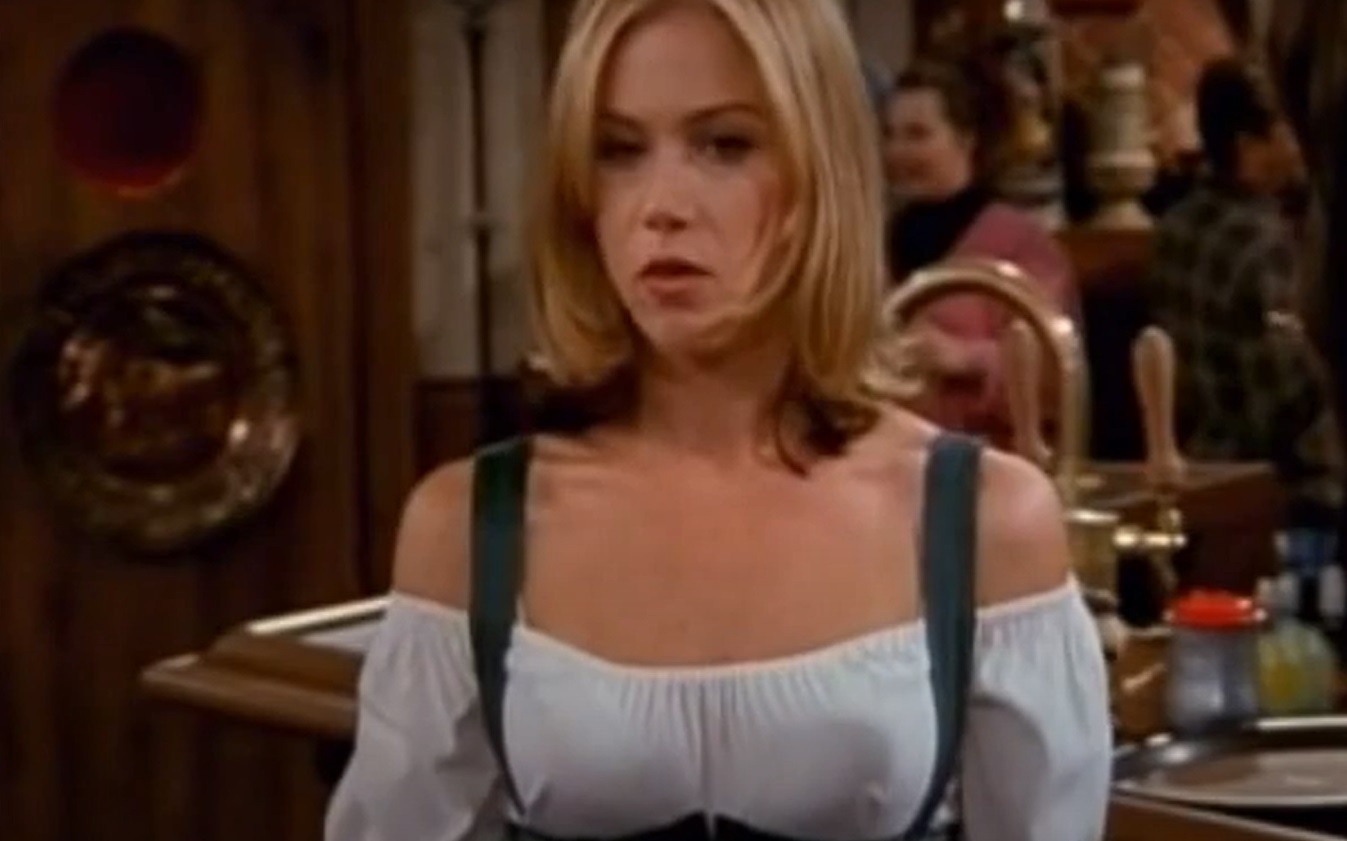 Today, we look at how Christina Applegate's sitcom, Jesse, was totally revamped in an attempt to save it.
This is "Gonna Make a Change," a new feature where I spotlight shows that underwent major revamps during their runs to avoid cancellation. Note that I mean MAJOR revamps, not, like, M*A*S*H getting more serious as it went on or Cheers becoming more of an ensemble comedy once Shelley Long left.
Show: Jesse.
Probably one of NBC's biggest regrets over the years is that it never actually developed a sitcom in the time slot that followed its megahit, Friends. It basically led to Thursday's "Must See TV" lineup falling apart once Friends ended, as there just weren't any successors to follow it. Only Will & Grace stood out, and one show is not enough to build a lineup around, especially as Will & Grace was never even close to as popular as Friends (it only hit the top ten once in its run, and that was when Friends was still on the air).
Oddly enough, it took until the 1997-98 season for NBC to try what seems to be me to be an obvious answer, which was to allow David Crane and Marta Kauffman, the creators of Friends, to create a new sitcom. Their attempt, Veronica's Closet (starring Kirstie Alley) wasn't all that good, but it was better than the other shows NBC had tried. Oddly enough, though, Veronica's Closet debuted after NBC's OTHER megahit sitcom, Seinfeld, instead.
So it wasn't until the following year that Crane and Kauffman (now joined by the longtime Friends producer, Kevin S. Bright, who they finally let create a show with them) created a show that aired after Friends. Starring Christina Applegate in her first solo sitcom, a couple of years after Married…with Children went off the air, Jesse was a bizarre concept for a sitcom.
Original Concept: Applegate is a single mother (Eric Lloyd plays her son) who works in her father's German-themed bar in Buffalo, New York. The great George Dzundza played her dad.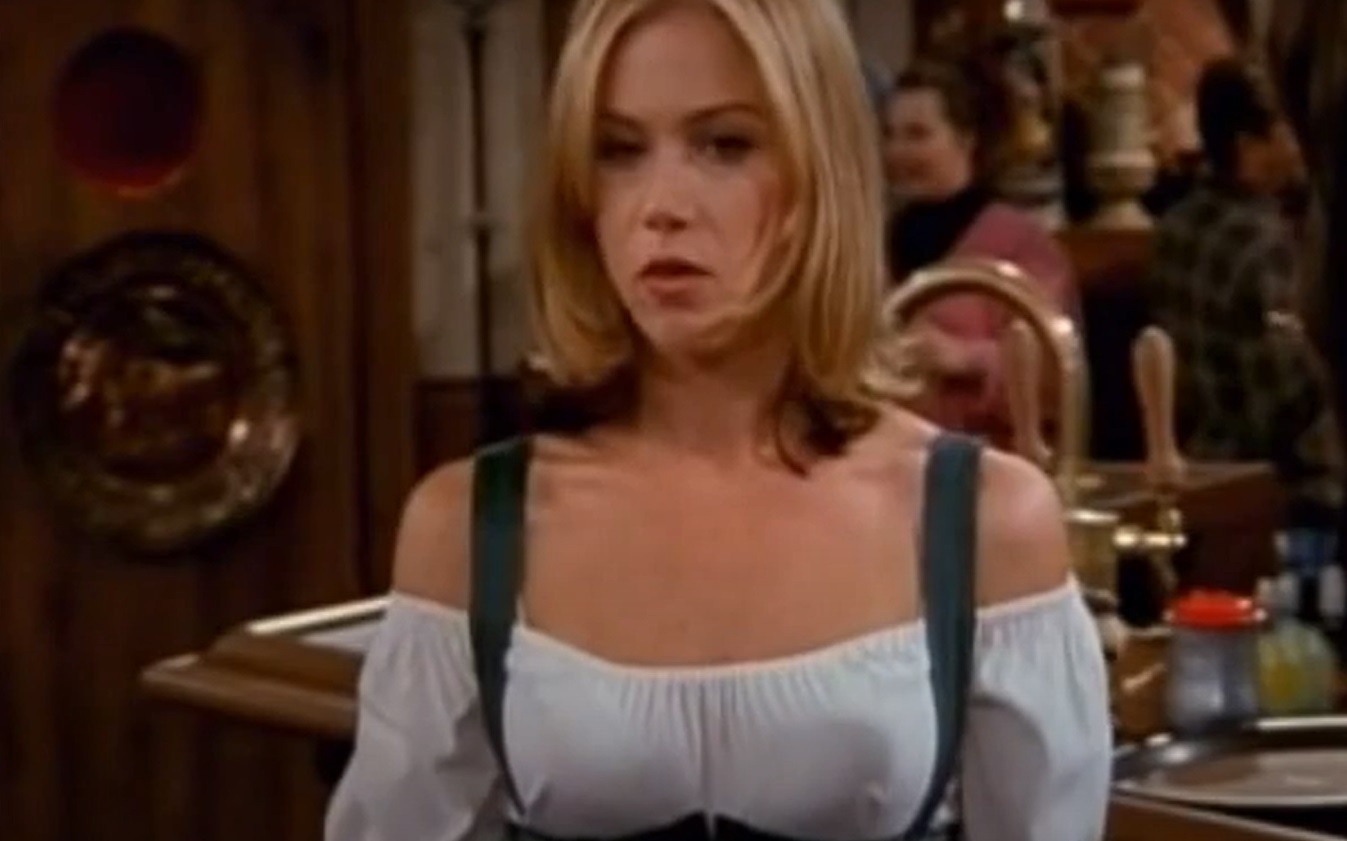 Her brothers (John Lehr and David DeLuise) also worked there, as well as her best friends, Linda (Liza Snyder) and Carrie (Jennifer Milmore). She met a Chilean man named Diego (Bruno Campos) and she fell for him hard, but things were complicated by her ex-husband, Roy (Michael Weatherly) returning to try to win her back.
The show finished in the top five for the year, but that was because NBC had the number one show on television (ER), the number two show (Friends) and the number three show (Frasier) and they were all on Thursday night, so Jesse and Veronica's Closet both finished tied for fourth for the season. However, it obviously lost a lot of the Friends audience, so the producers decided to drastically revamp the show for Season 2.
Revamped Concept: Gone without explanation were Jesse's father and brother (as well as her ex-husband), and now Jesse (who got into nursing school in the Season 1 finale) was now attending nursing school and working as a nurse's aide at a health center, with a doctor played by Kevin Rahm and a nurse played by Darryl Theirs (Theirs had appeared as a nurse in a Season 1 episode, and I guess he impressed). The show became more of a Friends-style show, as Carrie and Linda got different jobs, as well, and they all just sort of hung around like on Friends.
Here's Jesse at her job as a nurse's aide…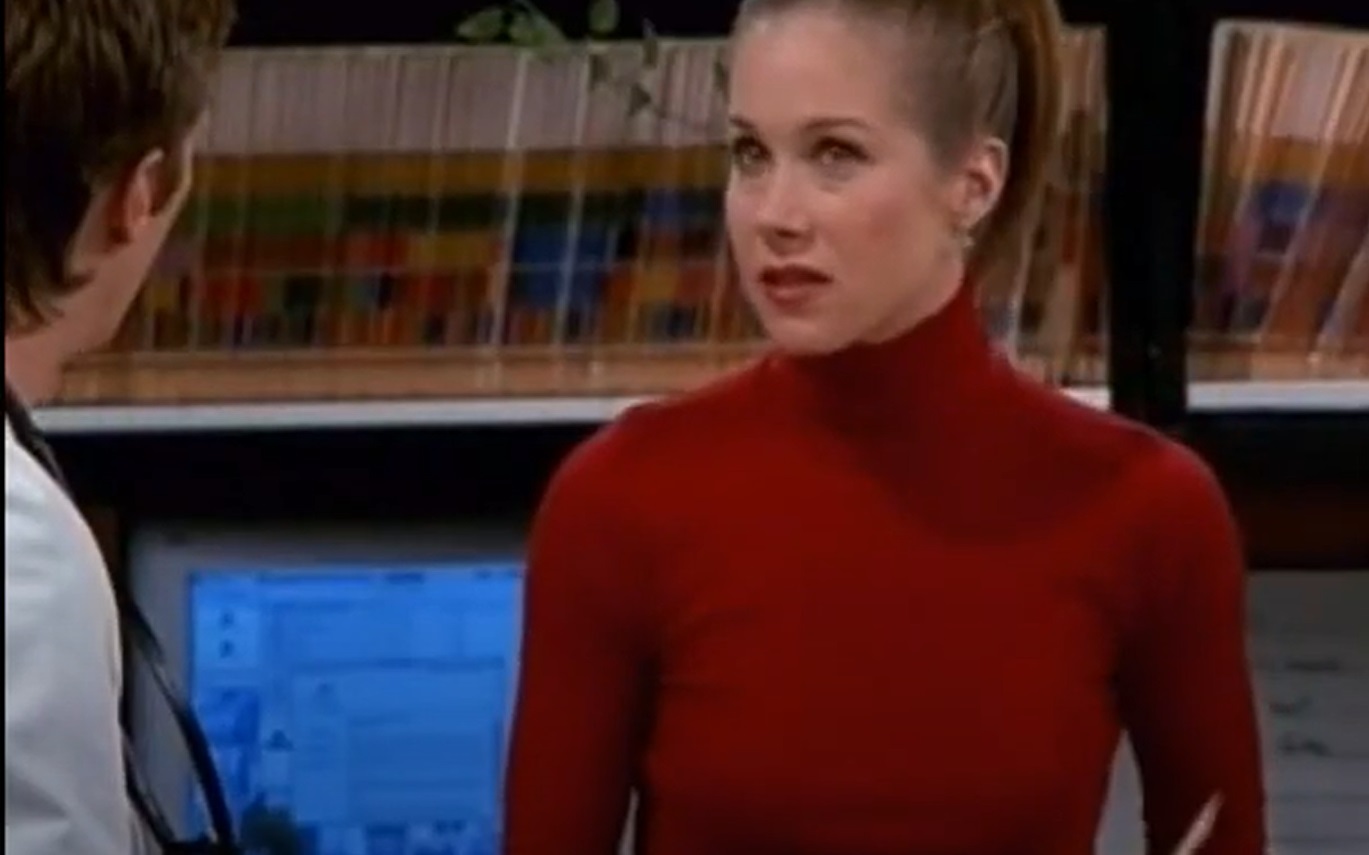 Diego ends up needing to get a Green Card marriage to stay in the country. Jesse doesn't feel right about it, so Linda agrees to do it. In the end, though, Jesse decides that she WANTS to marry Diego for REAL, but as she travels to his wedding to stop it, she gets there too late, as he is already married to Linda.
Did it get the show more than one last season?: No. The cliffhanger never got resolved, as the shoe was canceled after two seasons.
Okay, that's it for this first installment of "Gonna Make a Change," please send in suggestions for other good revamps to my e-mail address of brian@popculturereferences.com.!