Ke Huy Quan's First Sitcom Vehicle Had a Dark Revamp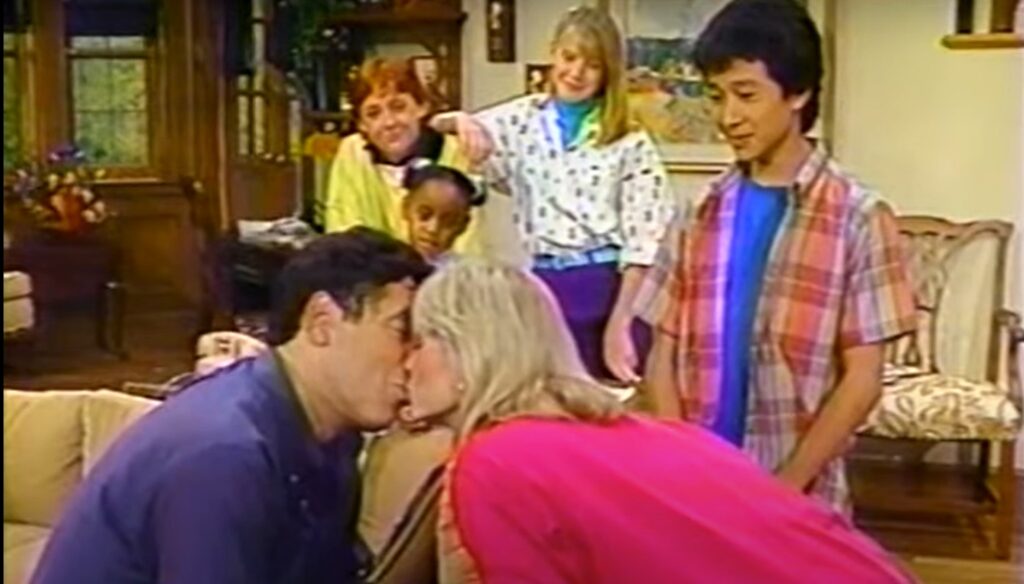 Today, we look at how Ke Huy Quan's first sitcom vehicle, Together We Stand, took a dark turn when it was revamped midway through its first season.
This is "Gonna Make a Change," a feature where I spotlight shows that underwent major revamps during their runs to avoid cancellation. Note that I mean MAJOR revamps, not, like, M*A*S*H getting more serious as it went on or Cheers becoming more of an ensemble comedy once Shelley Long left.
April will be a month of Gonna Make A Change!
Show: Together We Stand/Nothing Is Easy
Newly-minted Academy Award winner, Ke Huy Quan, famously starred in two hit films for the first two professional acting performances of his career, Indiana Jones and the Temple of Doom in 1984 and then The Goonies in 1985. That placed him into a great position to get a sitcom vehicle, which he landed in 1986 with another former Academy Award nominee, Elliot Gould. It did not work out.
Original Concept: As I noted a while back, there was a notable episode of The Brady Bunch called "Kelly's Kids" that was a failed attempt at a backdoor pilot. The show was about a couple adopting three boys, each one from a different race. The pilot wasn't picked up, but 12 years later, Brady Bunch creator Sherwood Schwartz paired with Michael Jacobs and Al Burton (the producers of Charles in Charge) and they redid the idea for a new series called Together We Stand, with Elliot Gould and Dee Wallace Stone (the mom from E.T.) as David and Lori Randall, parents of two teenagers, one their biological son (Scott Grimes) and the other their adopted daughter (Katie O'Neil), who then try to adopt a baby as their third child, but instead ended up with an Asian teenager (Quan) and a young Black girl played by Natasha Bobo. Together they stood…in hilarious hijinx! Just not good ratings.
Revamped Concept: Things aren't easy, so after being pulled off the air for three months, the show returned as Nothing Is Easy, with the same cast except that Gould's character, David, was killed off, so Wallace Stone's Lori Randall was now a single mom to four kids! They added Julia Migenes as the bitter divorcee next door as the new best friend for Lori.
Here are the two theme songs…
Did it get the show more than one last season?: Not even, as this was a rare mid first season revamp. The show was canceled after 13 episodes aired (6 of the first version and 7 of the revamp).
Okay, that's it for this installment of "Gonna Make a Change," please send in suggestions for other good revamps to my e-mail address of brian@poprefs.com!