Classic 1950s TV Christmas #22 – The Bob Cummings Show "Grandpa's Christmas Visit"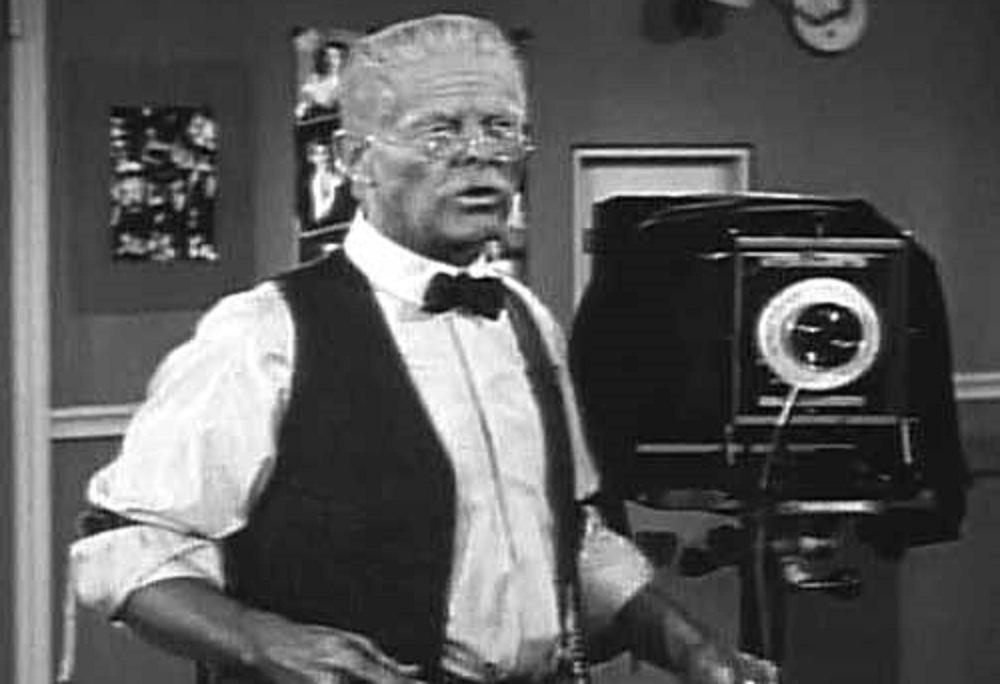 We continue our countdown of my favorite 1950s Christmas TV episodes with 1955's "Grandpa's Christmas Visit" from The Bob Cummings Show.
The Bob Cummings Show was ahead of times, in the sense that its basic format (single professional guy dates a lot) would be used by a lot of other sitcoms over the years, but when Cummings did it it was still relatively novel. Cummings plays Bob Collins, a womanizing photographer in Hollywood. His assistant, Schultzie, played by Ann B. Davis, was in love with Bob and tried to foil his various romantic entanglements. Bob lived with his widowed sister and her teenage son. The son, played by Dwayne Hickman, became a bit of a teen star at the time and left the series a year before it ended in 1959 to star in his own series, The Many Loves of Dobie Gillis.
Davis, who is now forever known as Alice the housekeeper on Brady Bunch, was brilliant as Schultzie, and won two Emmys for Best Supporting Actress in a Comedy (Schultzie was also the inspiration for Pepper Potts in the Iron Man feature in Tales of Suspense).
The series would later by syndicated as Love That Bob, so people often confuse the series' name because most everyone first saw the series first in syndication, ya know?
One of the recurring bits on the show was Cummings playing his own grandfather, Josh Collins, who everyone called Grandpa. It was one of these Grandpa Collins' appearances that was the centerpiece of "Grandpa's Christmas Visit" in 1955.
Man….Grandpa Collins. What an unusual character. On the one hand, Cummings really put his all into creating a distinctive character who was VERY different from how Cummings played Bob, which is very impressive. On the other hand, Grandpa was just an over-the-top character that really kind of annoyed me.
So the whole Christmas episode being centered around his visit was a bit of a miss for me, but Cummings' performance (he was nominated for a few Best Actor Emmys of his own) was so good (and the special effects of having Bob and Grandpa interact were also, while basic, worked really well) that I have this placed ahead of two other shows, but in general, I can't say that I really recommend this episode all that much.