Classic 1950s TV Christmas #9 – Naked City "And a Merry Christmas to the Force on Patrol"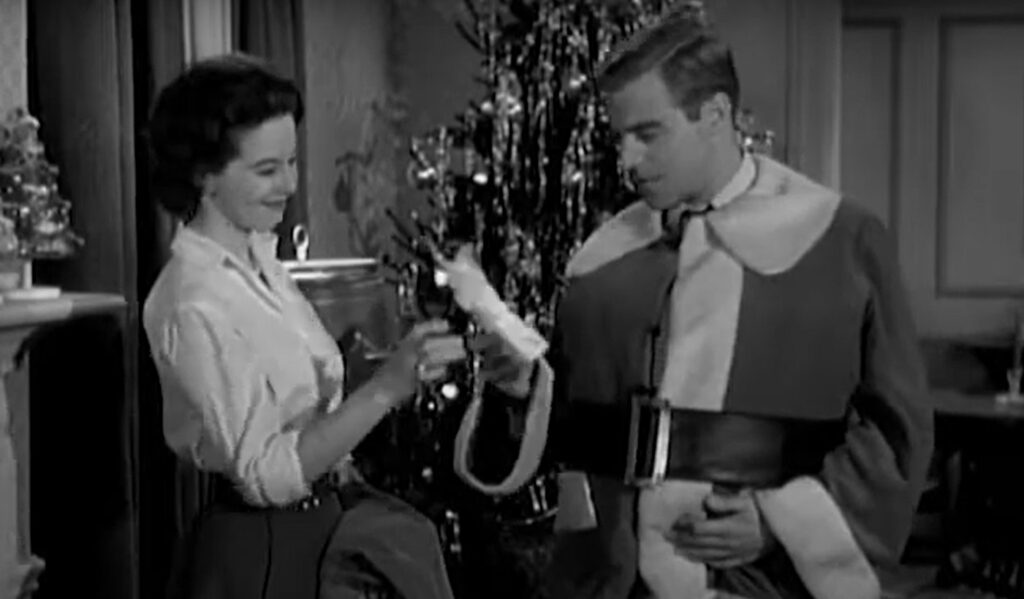 We continue our countdown of my favorite 1950s Christmas TV episodes with 1958's "And a Merry Christmas to the Force on Patrol" from Gunsmoke.
Stirling Silliphant won the Academy Award for Best Original Screenplay for the hit film, In the Heat of the Night, but he always claimed that his scripts for the TV series, Naked City were often just as good, if not better, than that Oscar-winning script.
Naked City was the TV adaptation of the film, The Naked City, which was a stark look at life in New York City through the eyes of a pair of cops. The TV version followed the "semi-documentary" style of the film, but its initial half-hour approach did not go over well and lasted just a single season. It was then brought back a year later as an hour-long drama, and this version lasted three seasons.
In any event, as Silliphant noted, the show was very good. However, it's Christmas episode is short on festiveness, so it's "only" ninth on the countdown.
James Franciscus played newly minted Detective Jimmy Halloran under the direction of John McIntire's Lt. Dan Muldoon. In this episode, Halloran switches with a Jewish detective on Christmas Eve so that he can spend the holiday with his wife and young child. However, while the detectives are staking out a liquor store for two armed robbers, the detective who filled in for Jimmy is shot and possibly fatally wounded. Jimmy, of course, is a wreck over the news. One of the armed robbers (not the one who did the shooting) is arrested.
We slowly learn that his brother is the shooter. Muldoon works on him (killing him with kindness rather than brutalizing him) and eventually he gives up his brother's location, especially once he learns that the cops had definitely shot him in the initial exchange of gunfire. Halloran and Muldoon go to their hideout but the brother is dead.
The episode ends with some good news as the shot detective made it through surgery and will live. There is a party for under-privileged kids at the precinct, but the key part of the episode is how Christmas is basically just another day in the Naked City. It's really well done, but boy, way too dark to be higher on the list.