Classic 1950s TV Christmas #10 – Gunsmoke "Magnus"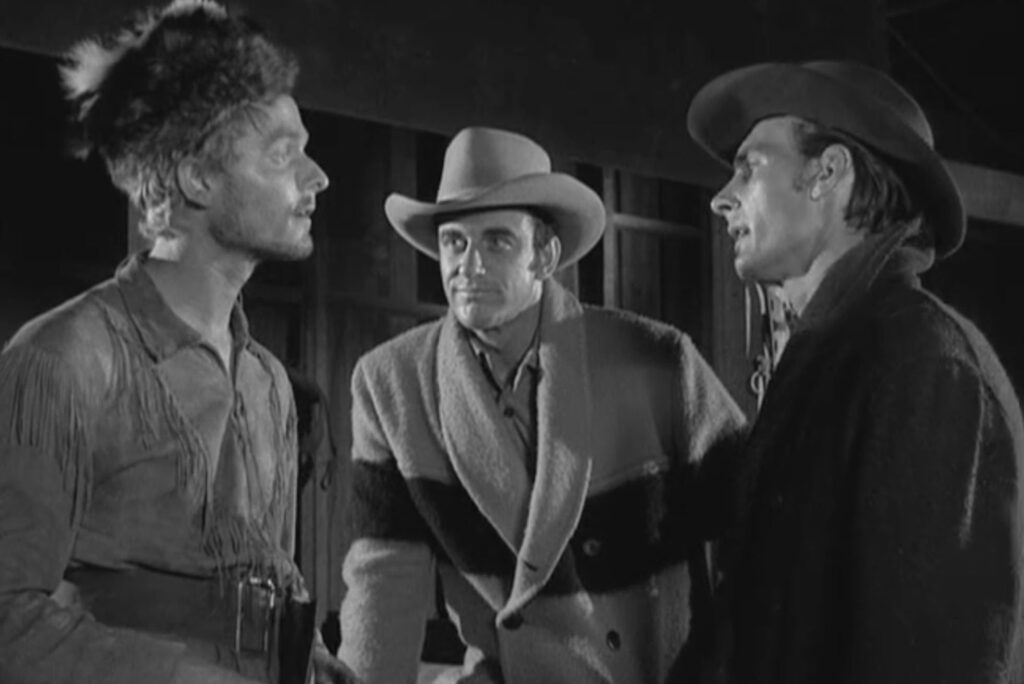 We continue our countdown of my favorite 1950s Christmas TV episodes with 1955's "Magnus" from Gunsmoke.
We're now in the top ten, and I dunno, I wonder if I've made a mistake, as this first season episode of Gunsmoke IS a good episode, but I wonder if it has too little Christmas content in it to qualify as being this high on a list of best Christmas episodes.
Eh, whatever, it's still quite good. As noted, this was the first season of Gunsmoke, back when the show was a half hour long and still mostly just picking the cream of the crop from the Gunsmoke radio series. We're so early into the series that we really haven't learned much about Chester, Marshal Matt Dillon's assistant (one of the fascinating things about Chester is that he's never made a deputy during the series. He's just Matt's helper who sometimes has to back up Matt in a gunfight. He's really more like an assistant than anything else), as the episodes mostly featured Matt and even there, since they were a half hour long, they almost all just got right into the plot for the episode. Early Gunsmoke episode go FAST. It's like you blink and it's over, because they fit so much plot into just a half hour.
Anyhow, the concept for this episode is that Chester's brother, Magnus, is in town and plans to move to Dodge to live and work with his brother. Magnus had never lived in a city before and Chester is so ashamed of how backwards his brother is. However, throughout the episode, we see that Magnus has picked up a number of tricks that his brother was unaware of and was actually a lot more adept to living in Dodge than Chester is! The cool thing about this, though, is that Chester's reaction to this realization isn't to be a jerk about it, but CELEBRATE how cool his brother. The twist, though, is that Magnus ultimately decides to not want to live in a city.
The episode is set at Christmastime and there's this weird Scooge-like religious nut who tries to kill Kitty but Magnus talks him out of it (convincing him that instead of shooting Kitty, they should stone her to death. While he gives the man a stone to throw, he uses the opportunity to disarm the nutjob).
An interesting aspect about the episode being set at Christmastime is that it was one of the rare Gunsmoke episodes to be set during the winter.
Magnus, by the way, was played by Robert Easton, who later became famous as a dialect coach ("The Man Of a Thousand Voices").