Did Christina Applegate Really Do an Interpretative Dance About River Phoenix's Death?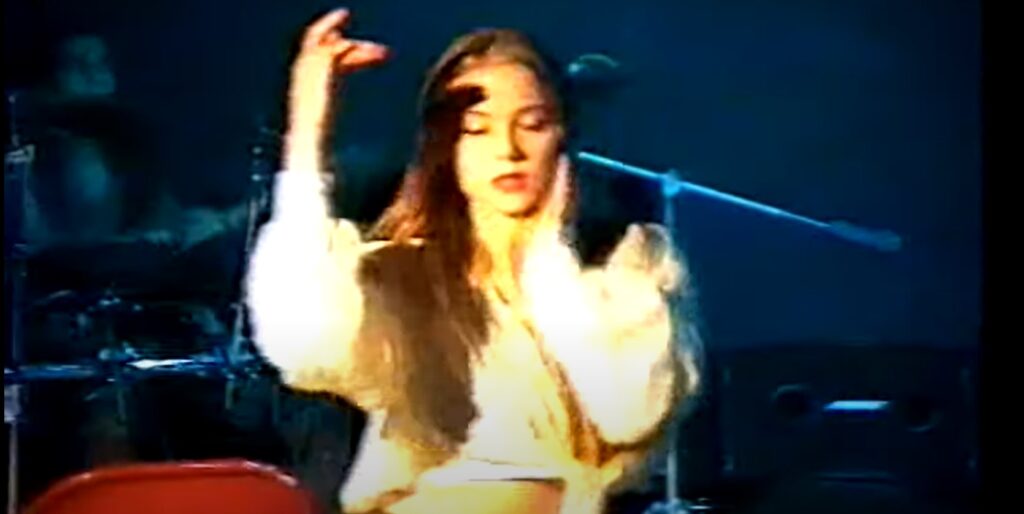 TV LEGEND: Christina Applegate did an interpretative dance about River Phoenix's tragic fatal drug overdose.
Last time around, I did a legend about how Christina Applegate saw her name unfairly dragged through the mud in connection with her behavior at the death of River Phoenix back in 1993.
Essentially, Applegate was one of a number of celebrities who were at the Viper Room when River Phoenix suffered his fatal overdose on a speedball drink, meaning a mixture of uppers and downers (the drink had cocaine, heroin, Valium and morphine in it). When she saw Phoenix overdosing outside on the street, convulsing on the ground, it did a number on her, and multiple reports from eyewitnesses saw her freaking out and crying. However, some people erroneously claimed that she had been mocking Phoenix's death.
That was total nonsense.
However, interestingly enough, that's not even the only rumor about Applegate and Phoenix.
You see, later that year, Applegate, who is a trained dancer (she and Phoenix were actually in a breakdancing class together when they were younger, along with some other teen actors), did an interpretative dance to the song by the band, The Balls, called "Junkie"…
Clearly, Applegate is evoking someone overdosing, and it is probably not unreasonable to say that Applegate likely put SOME of what she had just saw at the Viper Room with Phoenix into her dance, but the song was actually about other friends of hers that were dealing with drug addiction, specifically The Red Hot Chili Peppers' John Frusciante, who was heavily addicted to heroin at the time (Frusciante and Phoenix had been doing a lot of drugs in the days leading up to Phoenix's passing. Some people claim that Frusciante actually specifically gave Phoenix the speedball, but, well, A. I don't think we'll ever know for sure and B. who cares if he did? It's not like Phoenix couldn't have easily gotten it from someone else).
Applegate joked on Twitter in 2020, "This is why I have back problems. Also this song was about our friends. Not what you think or heard."
Frusciante WAS friends with Applegate at the time (he noted in 1990 that Applegate was a "very good friend"), so it all makes sense. And really, if it WAS a tribute to River Phoenix, that would have been totally fine, TOO, so I don't think it is something that she would feel the need to hide had that been the inspiration, so I'm willing to go with Applegate and say that the legend is…
STATUS: False
Be sure to check out my archive of TV Legends Revealed for more urban legends about the world of TV.
Feel free (heck, I implore you!) to write in with your suggestions for future installments! My e-mail address is bcronin@legendsrevealed.com (or you can use brian@popculturereferences.com).