Five Great Al Freeman Jr. Guest Appearances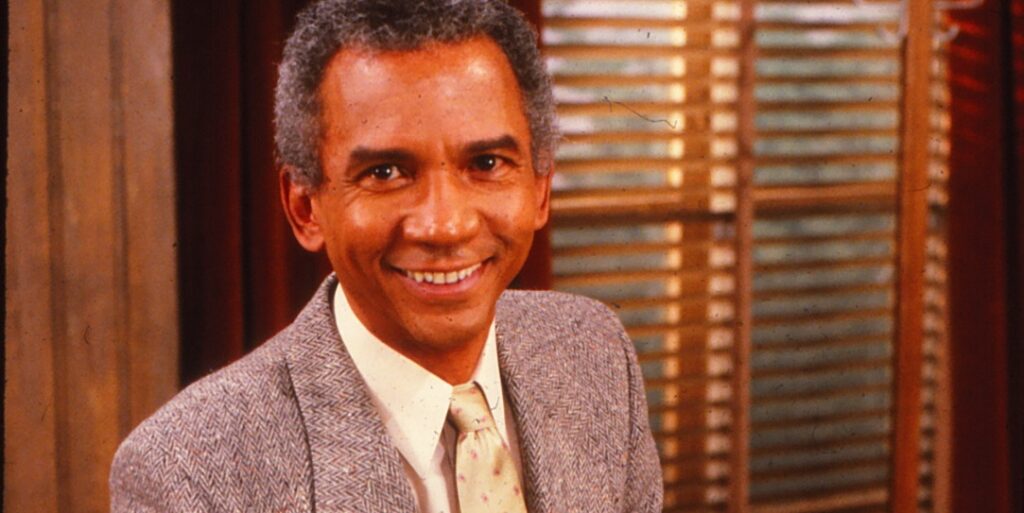 Today, we look at five great guest appearances by Al Freeman Jr.
This is "Following a Star," a new feature where I spotlight five great guest spots by an actor who frequently did/does guest spots on TV series in their careers. It doesn't mean that they've NEVER been regulars on shows, but obviously I'm not looking to spotlight people who are best known for their regular TV roles (like no Jason Alexander or Florence Henderson, for instance).
Since this is Black History Month, I'll specifically spotlight Black character actors this month.
Al Freeman Jr. is one of the prototypical examples of a stage legend whose TV and film presence was not nearly as prominent, despite his work being so beloved overall. He made his Broadway debut in 1959, and throughout the 1960s, he was a well-respected actor in the world of experimental theater. In 1972, he joined the daytime drama, One Life to Live, where he played Captain Ed Hall for the next 16 years, winning a Daytime Emmy Award for Best Lead Actor in 1979. His One Life to Live work allowed him to continue to do theater, as well as occasional guest spots. He left the show only when he became a theater professor at Howard University. While at Howard, he did one of his biggest film roles playing Elijah Mohammed in Malcolm X, a role that normally would have landed him an Academy Award nomination for Best Supporting Actor, but Malcolm X didn't receive nearly as much award love as it deserved, netting only two nominations (one for Denzel Washington and one for costume design).
The Mod Squad (Jessie Cook)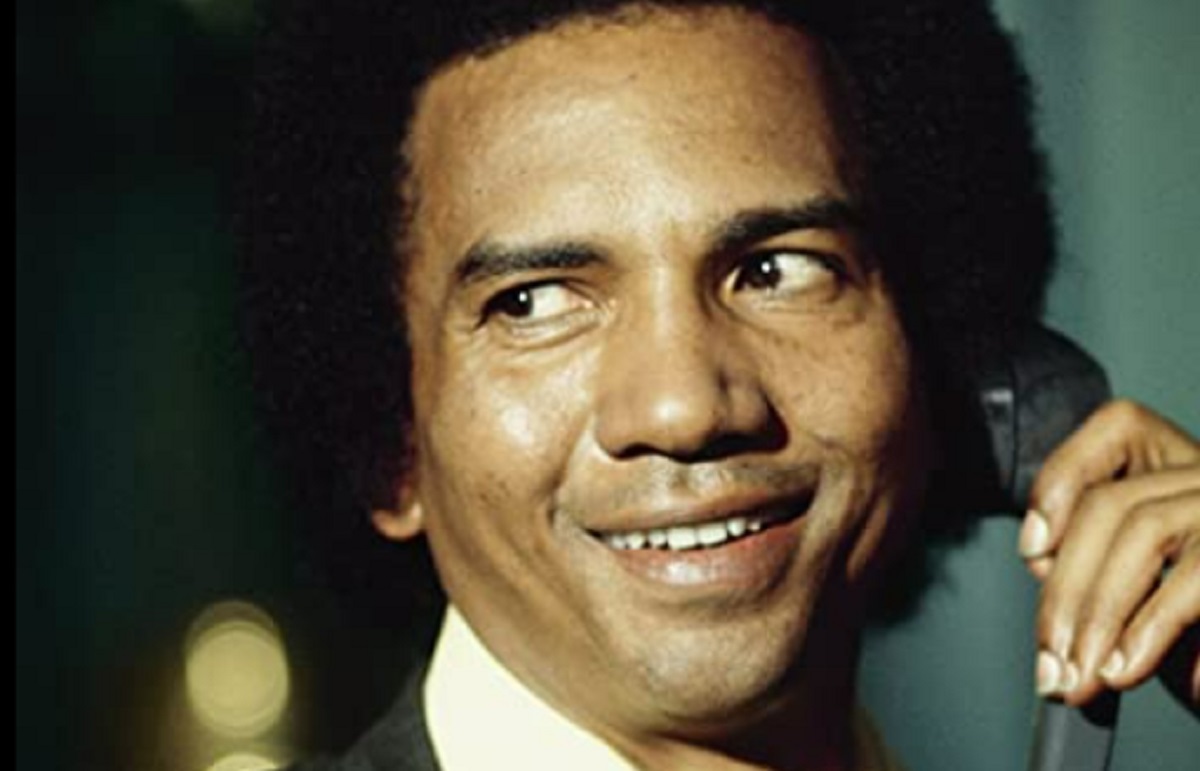 On The Mod Squad Season 4's "Kill Gently, Sweet Jessie," Freeman Jr. was given a spotlight performance in a major episode that also co-starred Leslie Uggams, as a man who was released from prison and is seeking revenge on Pete (Michael Cole) for a pretty righteous reason, as he was unreasonably beaten when he was arrested. However, his mistake is that it wasn't Pete who beat on him, so Pete has no idea why this guy is so obsessed with him. Freeman is creepy as heck in the episode. Really strong performance.
Maude (Roy)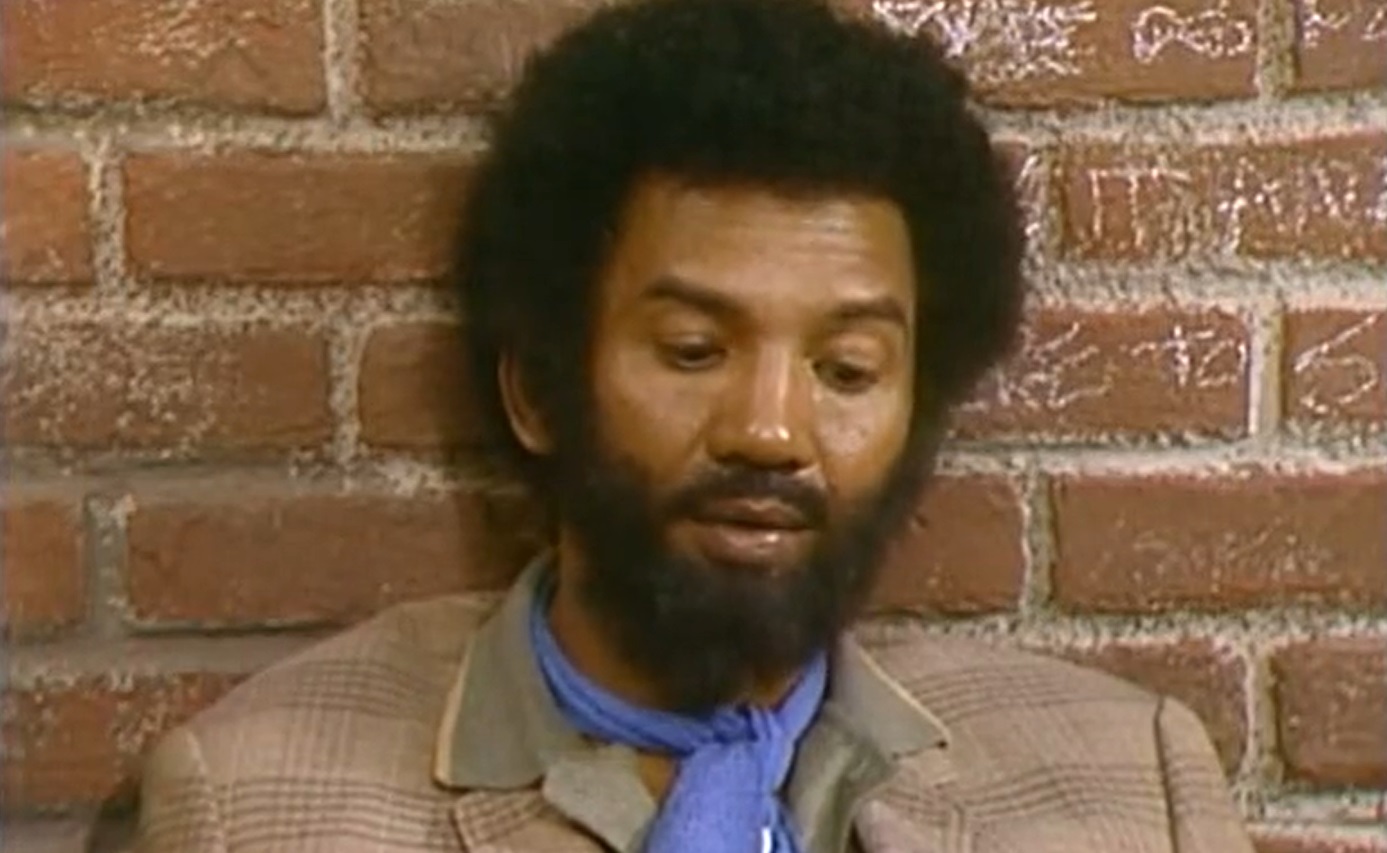 On Maude Season 3's "Speed Trap," Freeman is playing an entirely different type of role, as now he is a vagrant who is in prison in a small town jail with Hector Elizondo as a sheriff who pulled over Walter (Bill Macy) and Arthur (Conrad Bain) for speeding, and inadvertently discovered a joint on them, leading to them being arrested. The two well-to-do men struggle being in prison, with Arthur, in particular, going nuts. Freeman is excellent as a vagrant who plays upon their fears for his amusement. In the end, though, Walter and Arthur cause such a big stink that the sheriff just lets them go, tearing up the ticket and flushing the joint. Roy is irked. He could have just gotten rid of it by smoking it!
Kojak (Donald Mosher)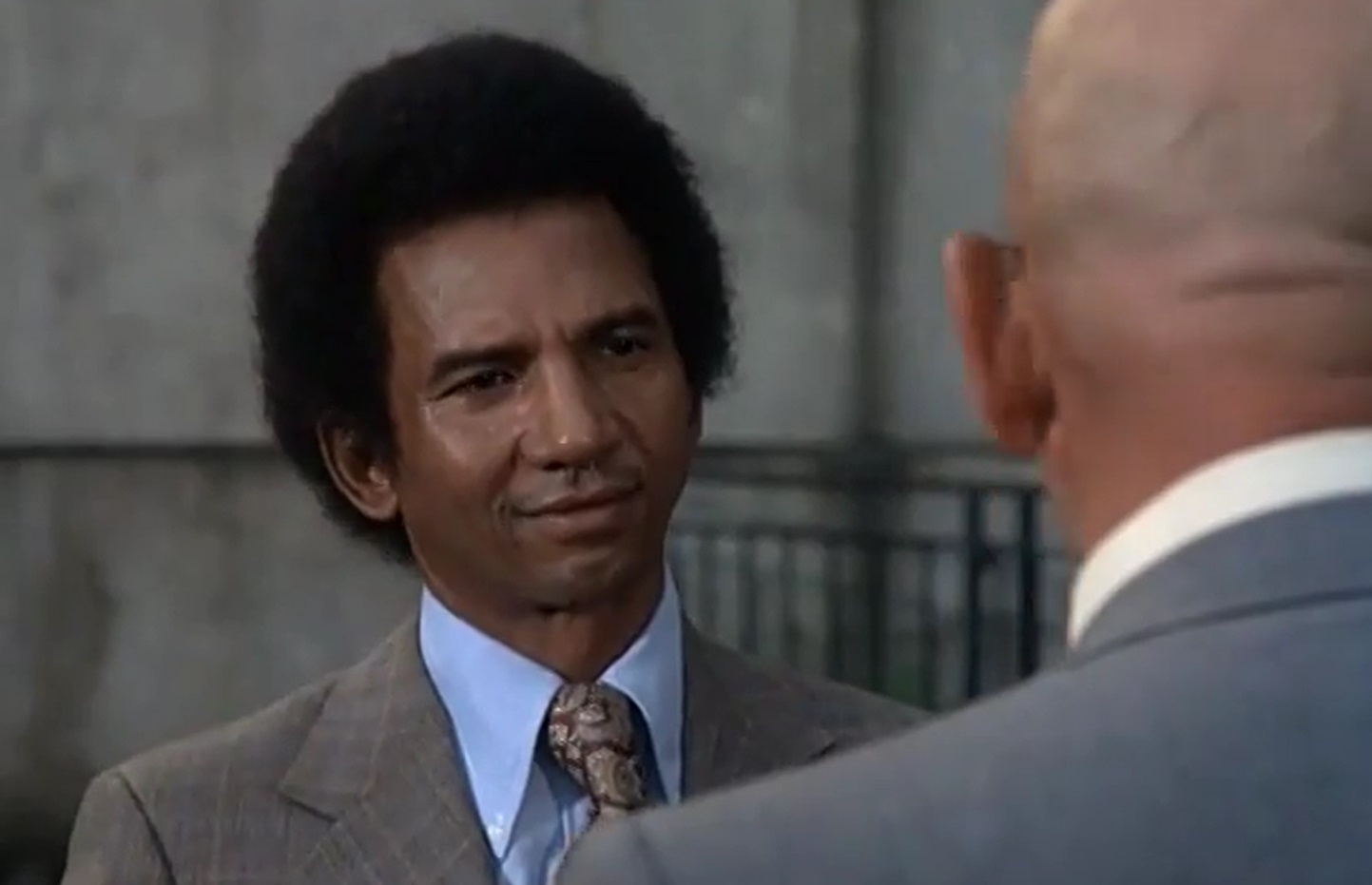 Oddly enough, Elizondo and Freeman were reunited two years later playing VERY different characters this time on Kojak Season 4's "A Need to Know." Elizondo plays a chauffeur for an Eastern Bloc ambassador who is also a child molester. The NYPD pick him up after he molests a kid, but Freeman's Agent Mosher shows up to tell them to let him go, because he has diplomatic immunity. He DOES, but in reality, Mosher and the government are leveraging the guy, because he was arrested in Washington D.C. for molestation, and are using that to force him to spy on them for his country. He will deliver them photos of secret plans and they will pay him off and set him up with a new identity. The only thing is that the chauffeur cut a deal with a Chinese agent to both A. pay him off for the secret plans PLUS kill the government agent so that the chauffeur can leave free. The chauffeur tragically molests another kid. Mosher gives him the money and gets the plans, but then the Asian agent fatally stabs Mosher and takes the plans for himself. Mosher finds a way to get his gun out and kill the opposing agent, but the chauffeur gets away. When Kojak arrives, Mosher's first thoughts are to make sure that the plans get to his boss. He then asks Kojak if it s true that the chauffeur molested another kid. Kojak lies to him, allowing him to die in peace.
The Cosby Show (Coach Ernie Scott)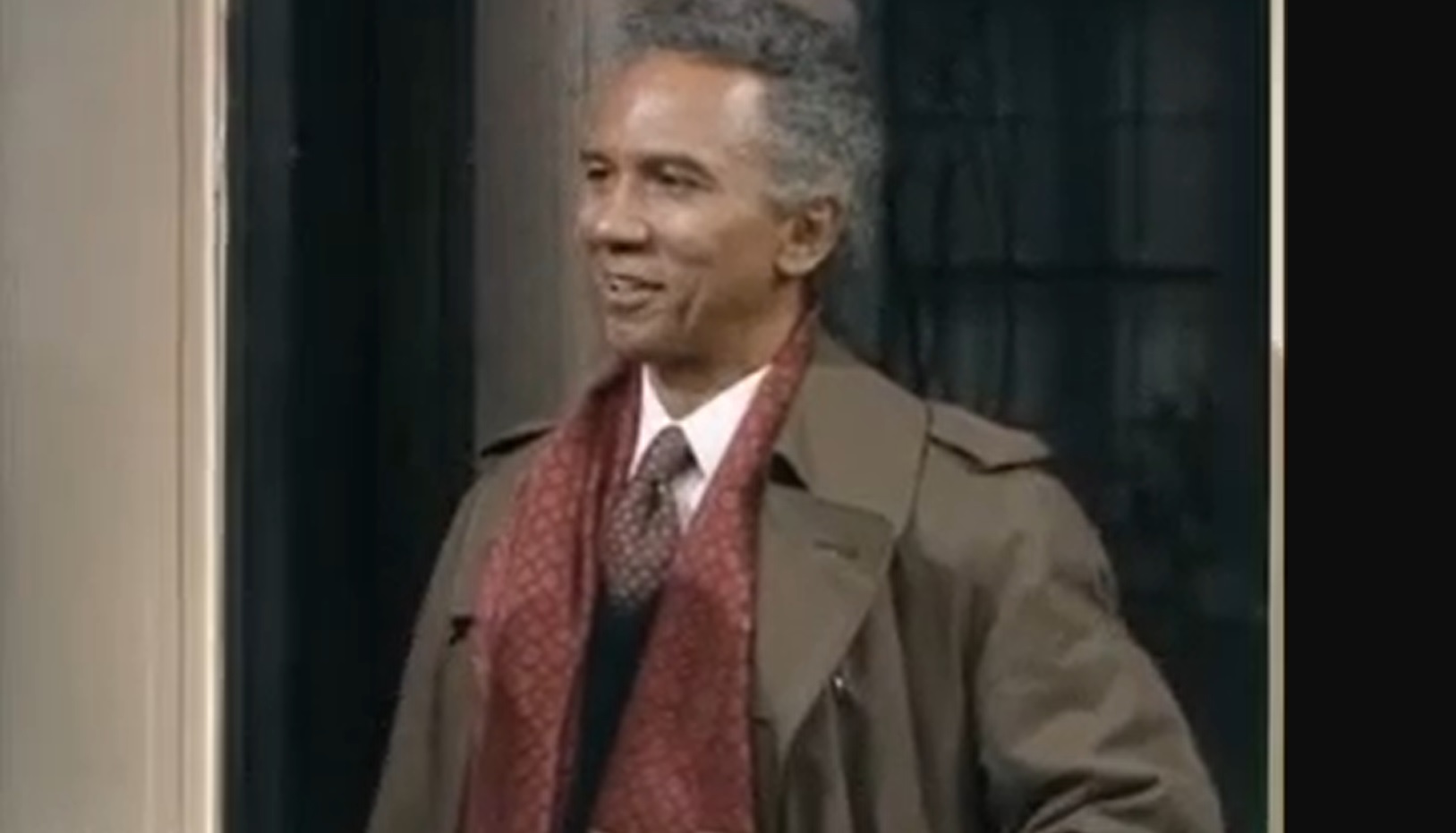 The Cosby Show would routinely be mocked for how Cliff Huxtable would have random friends or family show up just so that Bill Cosby could work in people that he wanted to have guest star on his show, but in The Cosby Show Season 1's "Back to the Track, Jack," the idea was still novel enough, and Freeman is great as Cliff's old track coach who convinces Cliff to race one of his old college rivals again. It's a silly part, but Freeman milks it for all that it is worth.
Homicide: Life on the Street (Deputy Commissioner James Harris)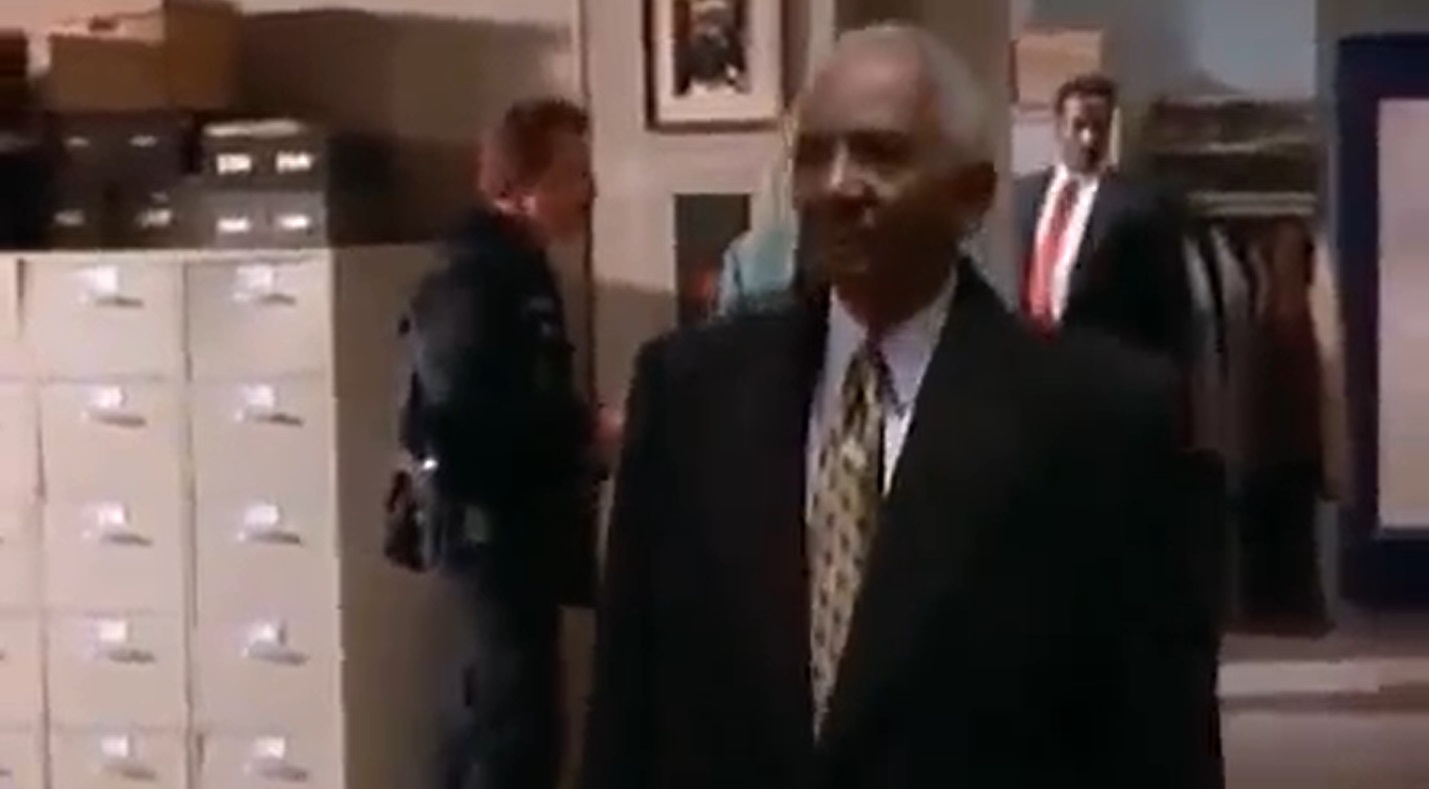 A decidedly NON-silly part was Deputy Commissioner James Harris, which Freeman played in three episode of Homicide: Life on the Street over two seasons. The main appearances were his first two, in Season 3, where he enlists Frank Pembleton (Andre Braugher)'s help in covering up a false report filed by a closeted politician who is friendly with the police. The congressman had an altercation with his boyfriend, and then made up a kidnapping to try to cover it up. Frank gives the Congressman a chance to recant, but then a reporter discovers the story, and Deputy Commissioner Harris throws Frank under the buss to save his own ass. Frank is suspended for offering the cover-up, and then has to testify against the Congressman. He chooses to ultimately not tell the truth and blame Harris, but when Harris thanks him, Frank tears into him, simply explaining that he did what he had to do to get back to being a Homicide cop, no more, no less. Freeman is SO slimy as Harris. It's a really good performance.
If you folks have any other actors you'd like to suggest for this feature, drop me a line at brian@poprefs.com! I have my 28 for this month, but A. feel free to suggest people for the future and B. maybe you'll suggest someone for this month that I like better than the 16 remaining actors I've already chosen.