Five Great Lynn Hamilton Guest Appearances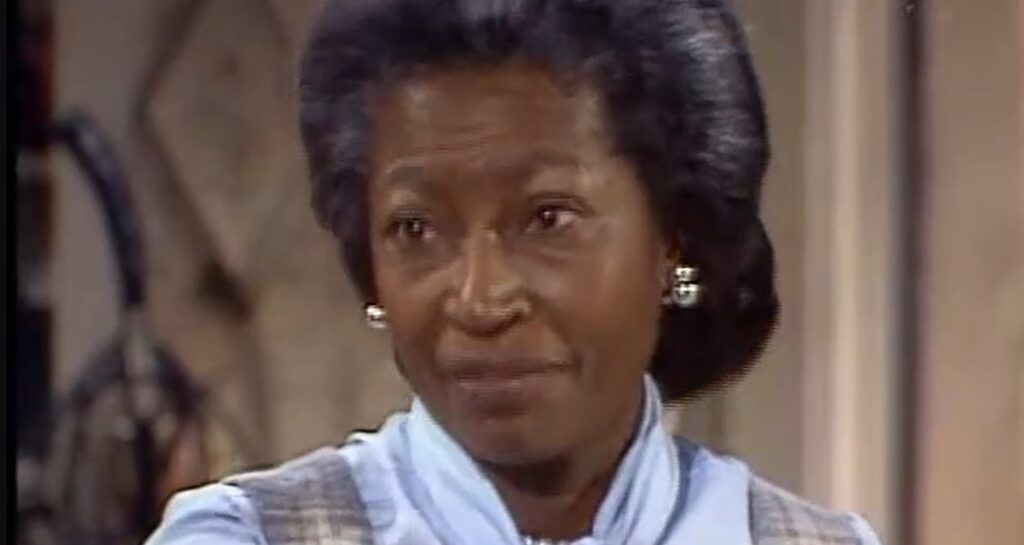 Today, we look at five great guest appearances by Lynn Hamilton
This is "Following a Star," a new feature where I spotlight five great guest spots by an actor who frequently did/does guest spots on TV series in their careers. It doesn't mean that they've NEVER been regulars on shows, but obviously I'm not looking to spotlight people who are best known for their regular TV roles (like no Jason Alexander or Florence Henderson, for instance).
Since this is Black History Month, I'll specifically spotlight Black character actors this month.
I know it sounds like a broken record at this point, but Lynn Hamilton started in theater in Chicago in community theater and then made her Broadway debut in 1959. She then spent the 1960s appearing on and off Broadway and being a regular at what is now called Shakespeare in the Park. During the 1970s, she had two prominent recurring roles on two notable TV series. She was Fred Sanford (Redd Foxx)'s main girlfriend (and eventually his fiancée), Donna Harris, on the hit sitcom, Sanford and Son, and she was Verdie Foster, a neighbor to the Waltons on the acclaimed drama, The Waltons. She was also one of the stars of the unusual syndicated drama, Dangerous Women, in 1991 (a twice-weekly syndicated nighttime soap opera remaking a similar Australian series called Prisoner, adapted by the creator of the original series, about a group of ex-con women). Retired now, Hamilton was working regularly well into her 70s.
Barnaby Jones (Laura Padget)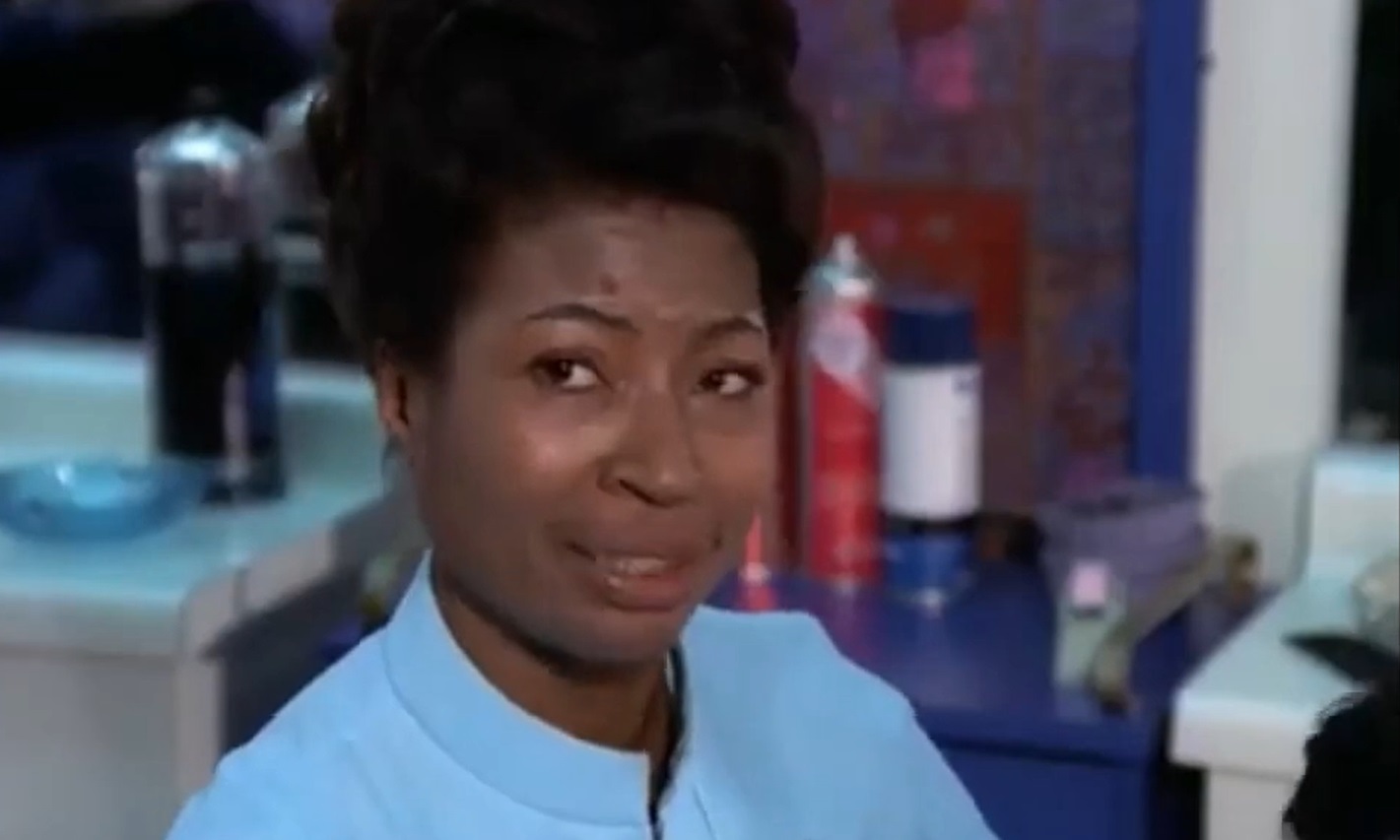 In Barnaby Jones Season 1's "Sunday: Doomsday," Barnaby Jones (Buddy Ebsen) is looking for old foes of his who might want him dead and so he visits the wife of a guy he sent to jail and this is the sort of small role where a character actor has to nail to get people to pay attention to them, and that's exactly what Hamilton does with her small role, filling her appearance with venom towards Jones, who she blames for everything wrong in her life. It's a strong sequence.
Good Times (Mrs. Edwards)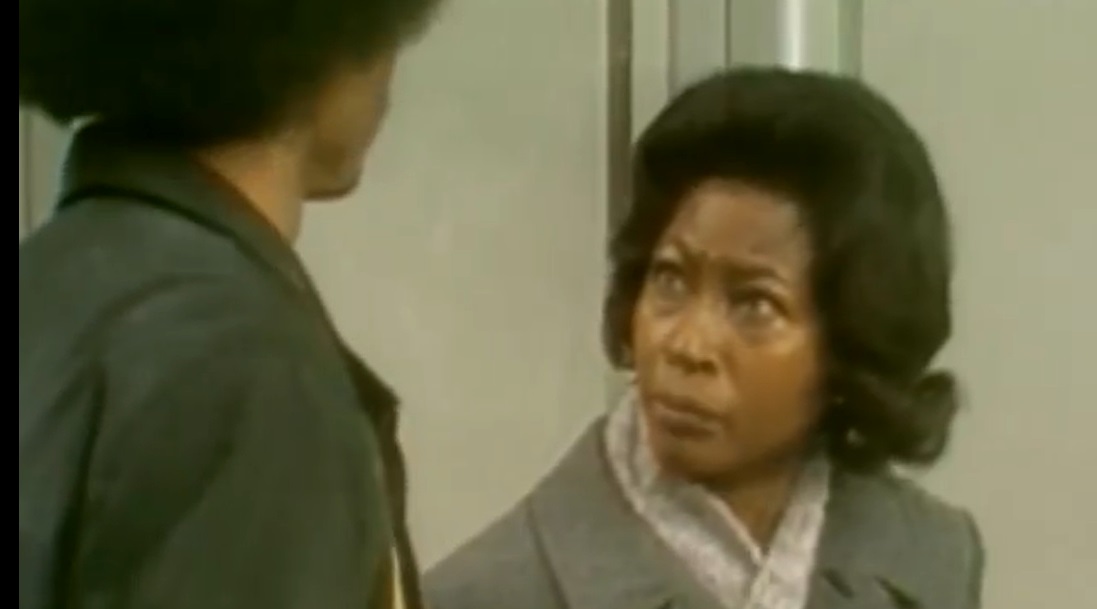 In Good Times Season 2's "JJ and the Gang," James Evans goes to court to see what happens with a young man who shot JJ after he took a bullet meant for James, as James wants to assault him. He's there when he learns that the court can't really do much against the shooter because he is a minor and the juvenile detention centers are overflowed. However, he sees Hamilton's mother of the boy tear into her son, explaining how she is disowning him and James can't help but feel sorry for the boy. It's an extremely emotional scene (especially when Florida shows up and James explains how pathetic he feels about actually feeling sorry for the boy who shot his own son).
The Rockford Files (Eunice Charles Bingham)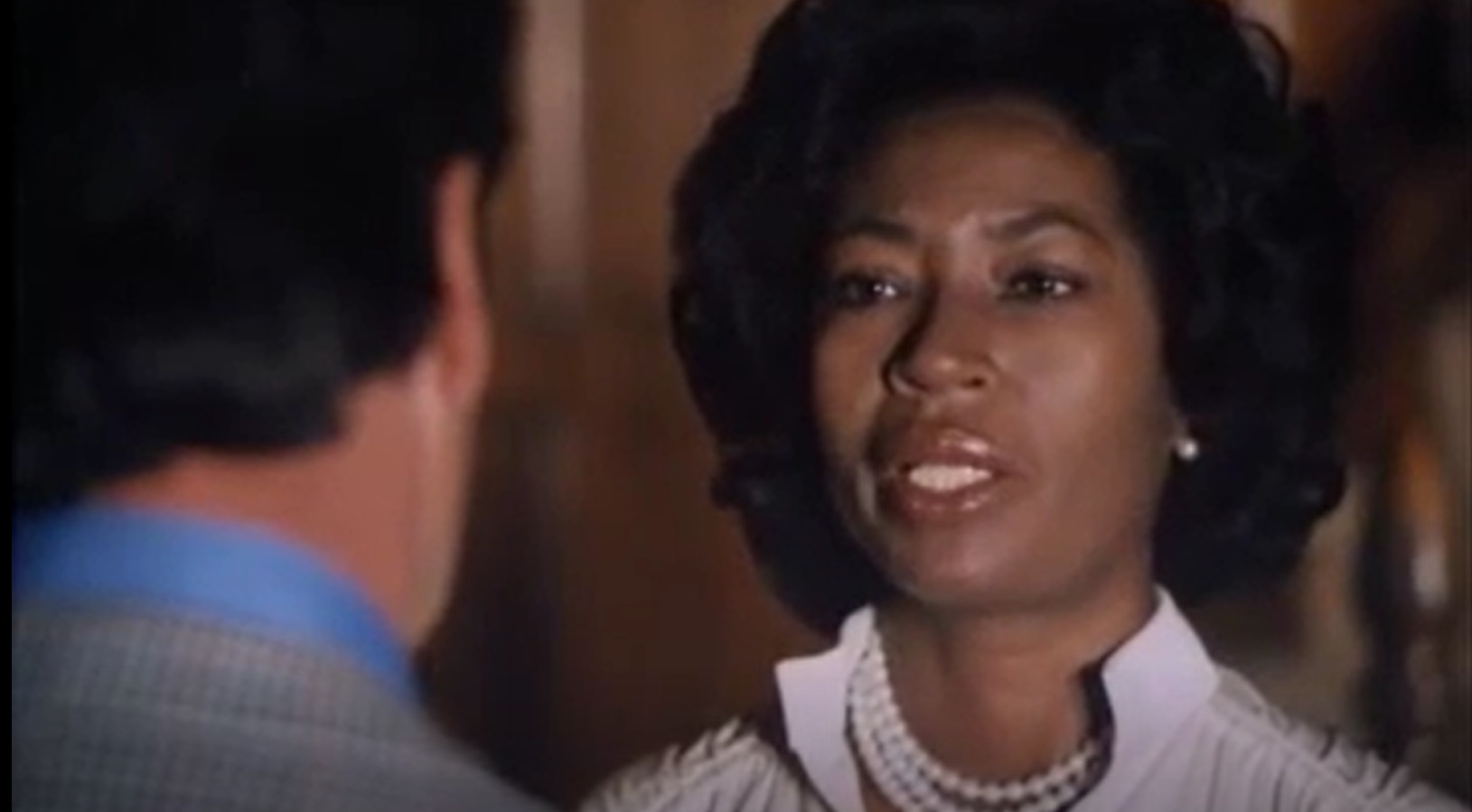 In The Rockford Files Season 2's "The Hamer of C Block," Rockford helps one of his old prisoner acquaintances, Gandolph Fitch (a guest-starring Isaac Hayes) solve the murder of his girlfriend that the man was falsely imprisoned for for almost two decades (unlike Rockford, he was never exonerated, he just served his time). Hamilton plays the best friend of the dead woman (they were both prostitutes together, but now Eunice has married a rich doctor and lives a prosperous life with her two adult children), and she is deathly afraid of Fitch seeking revenge on her, thinking she killed her friend. She didn't, but as we learn, what she DID do was A. adopt her friend's two children that she had kept hidden from Fitch (both times she got pregnant, she would skip town, have the baby, leave them with her family, and then return to Fitch) and B. kept hidden that she ultimately killed herself and framed Fitch for her murder. It's so dark, but it's well-handled. I love how Fitch, while "wronged," wasn't really a good guy, either.
Highway to Heaven (Mattie Taylor)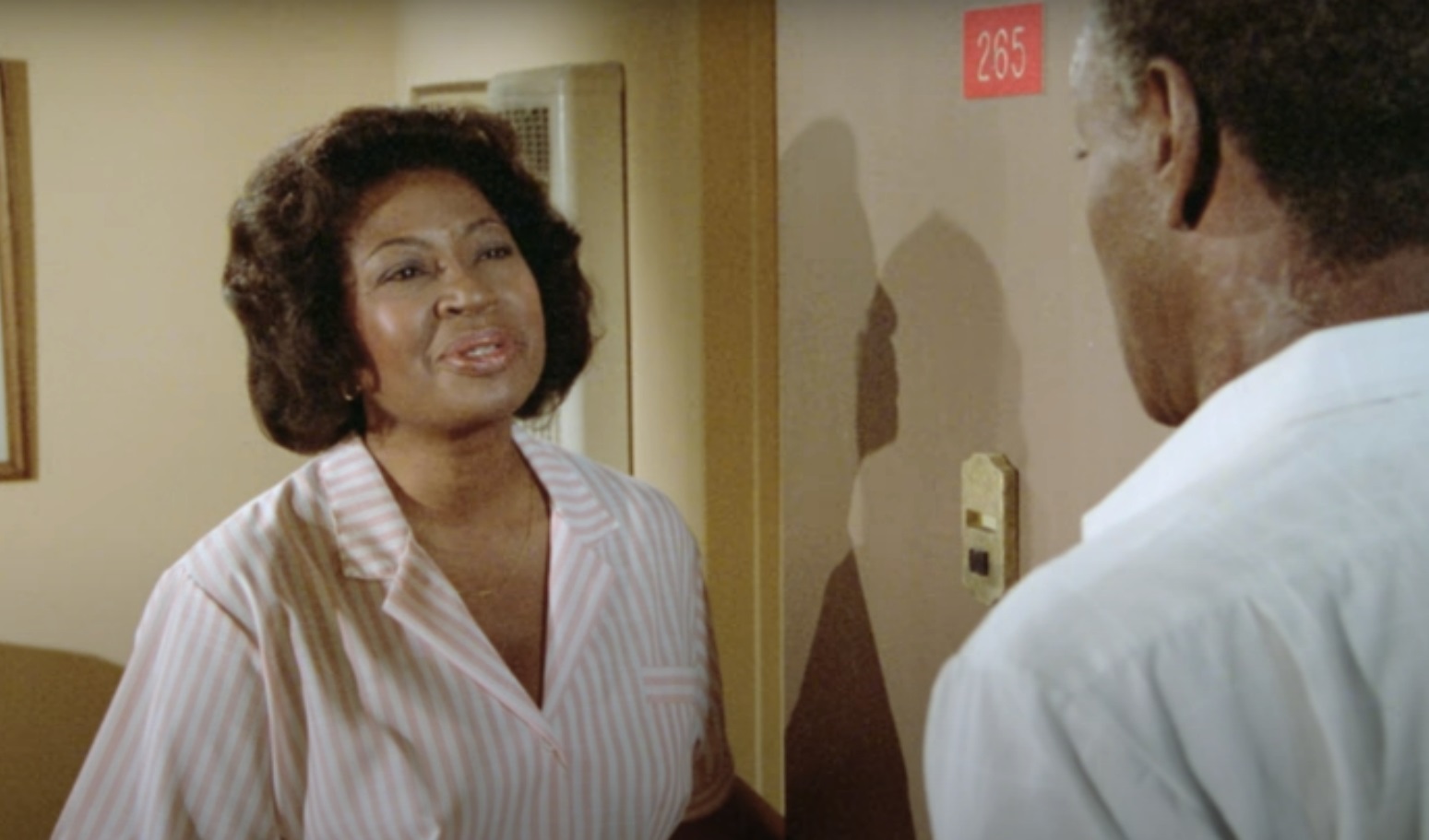 In Highway to Heaven Season 2's "Popcorn, Peanuts and Crackerjacks," Jonathan helps a minor league baseball team and a former baseball star, Ted Tilly, who runs the team's concession stand. He is made a member of the team as a publicity stunt. Meanwhile, Hamilton plays a local teacher who hates baseball because she thinks it distracts her students from their studies, and she blames Tilly for encouraging her students to ignore school in favor of goofing off and playing baseball. However, she soon discovers that he has been using baseball as an INCENTIVE to compel the kids to study MORE, and she feels like a moron, and then pursues a romance with him.
Judging Amy (Faye Benton)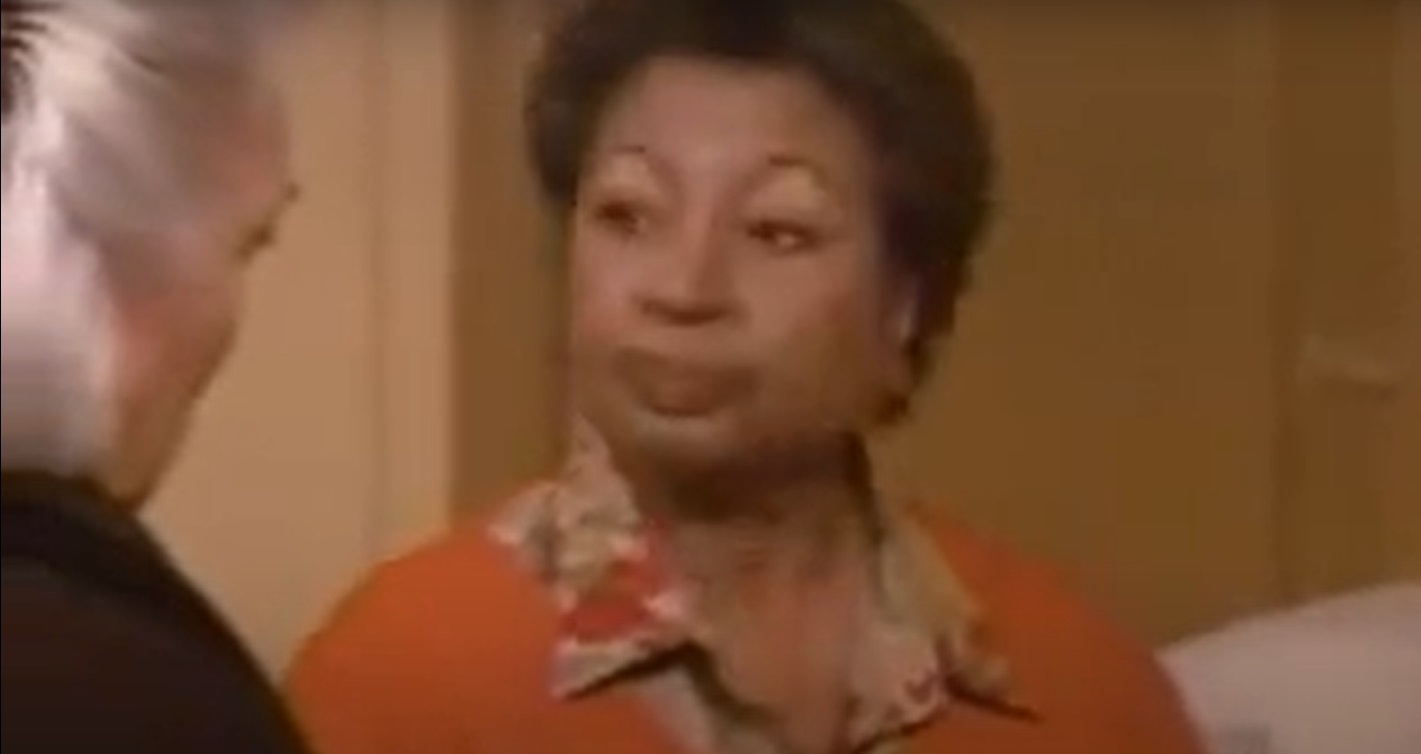 In Judging Amy Season 5's "Sins of the Father," Hamilton plays a woman whose son (the great Wendell Pierce) breaks the arm of his son and appears ready to lose custody of his son by the courts. However, when Maxine Gray (Tyne Daly) investigates, she learns from Hamilton that Benton essentially poisoned her son and grandson's mind their whole lives, telling her son that he was always going to be just like his abusive father, and telling her grandson that he was going to be abused by his dad just like how her husband abused her son, and eventually, it drove the grandson to resent his father so much that he attacked his dead, who fought back, accidentally breaking the son's arm. Hamilton's Faye was someone so traumatized by her abusive husband that she ruined her child and grandchild's lives, as well. Dark stuff, but at least Maxine figured it out and was able to get them the help that they needed.
If you folks have any other actors you'd like to suggest for this feature, drop me a line at brian@poprefs.com! I have my 28 for this month, but A. feel free to suggest people for the future and B. maybe you'll suggest someone for this month that I like better than the 14 remaining actors I've already chosen.