Five Great Brock Peters Guest Appearances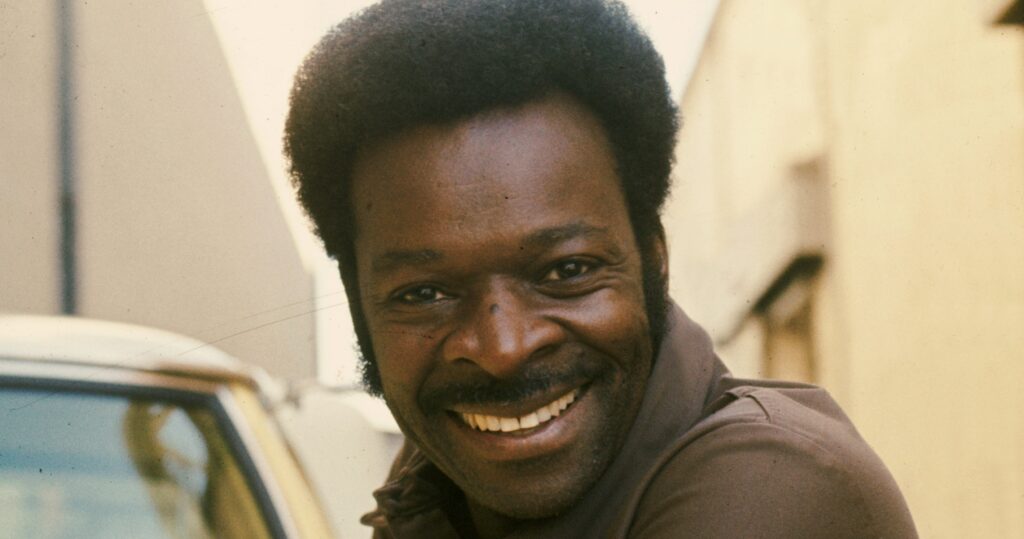 Today, we look at five great guest appearances by Brock Peters.
This is "Following a Star," a new feature where I spotlight five great guest spots by an actor who frequently did/does guest spots on TV series in their careers. It doesn't mean that they've NEVER been regulars on shows, but obviously I'm not looking to spotlight people who are best known for their regular TV roles (like no Jason Alexander or Florence Henderson, for instance).
Since this is Black History Month, I'll specifically spotlight Black character actors this month.
Brock Peters was originally a singer in the late 1940s and early 1950s, performing backing vocals on Harry Belafonte's hit album, Calypso (including the massive hit song, "Day-O"). By that point, Peters had already begun doing some musical theater work, like Porgy and Bess, but he began to do more acting in the 1950s, transitioning into TV, film and Broadway work. He is perhaps best remembered for his role in 1962's To Kill a Mockingbird, as the Black man that Atticus Finch valiantly attempts to defend. Star Trek fans likely remember him for hos role as Admiral Cartwright in Star Trek IV: The Voyage Home and Star Trek VI: The Undiscovered Country.
Daniel Boone (Pompey)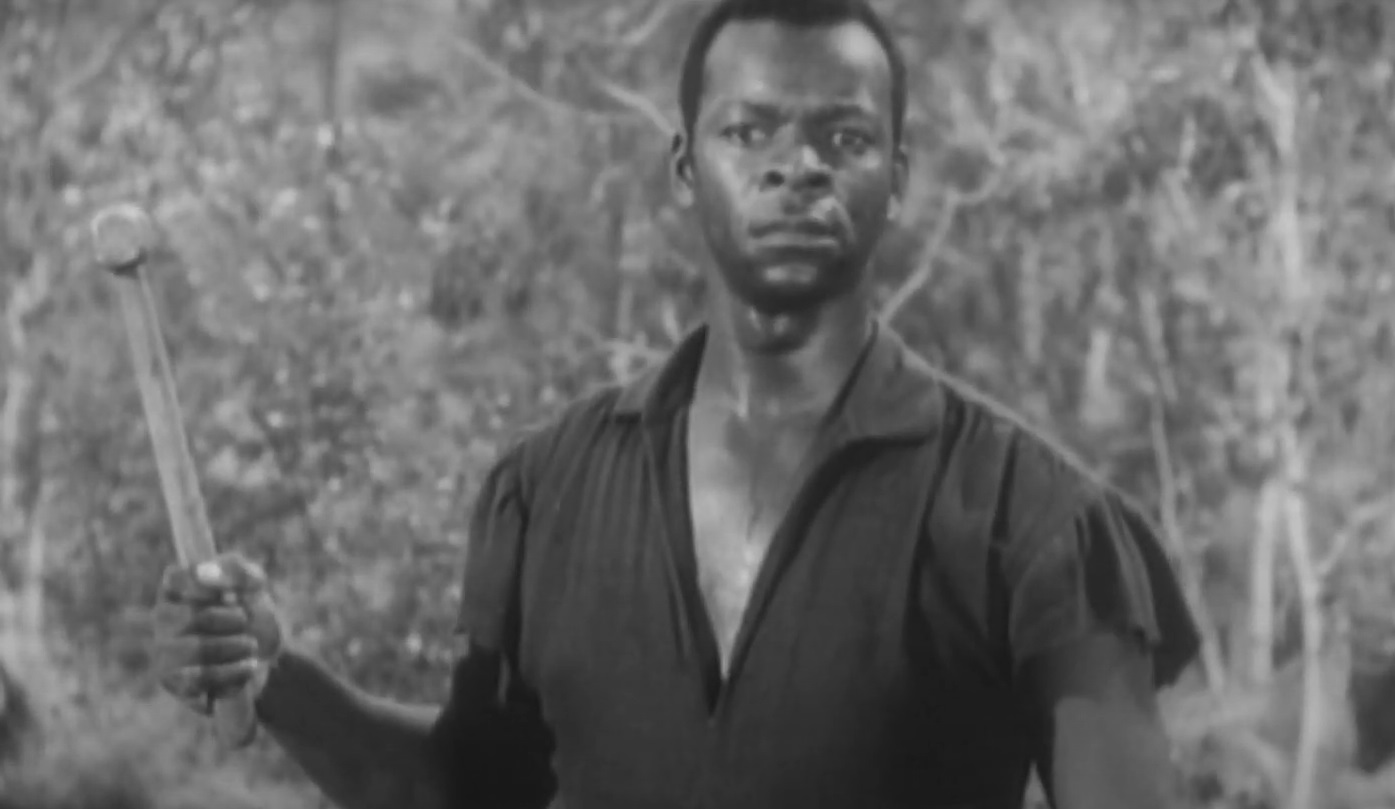 In Daniel Boone Season 1's "Pompey," Peters was given a major spotlight episode as a slave who escapes and befriends Daniel Boone (Fess Parker). They fight against a local Native American tribe, while the guy who "owned" Pompey tries to get him back. There's some weird stuff where the show tries to sort of redeem the guy who owned Pompey, but in the end, the tribe returns to buy Pompey so that they could free him and make him a member of their tribe.
It's a weird ending, but at least the TV version of Boone was anti-slavery (unlike the real Daniel Boone). The episode is really all about letting Peters cut loose, even letting him sing in the episode. He really stands out.
The Loner (Lemuel Stove)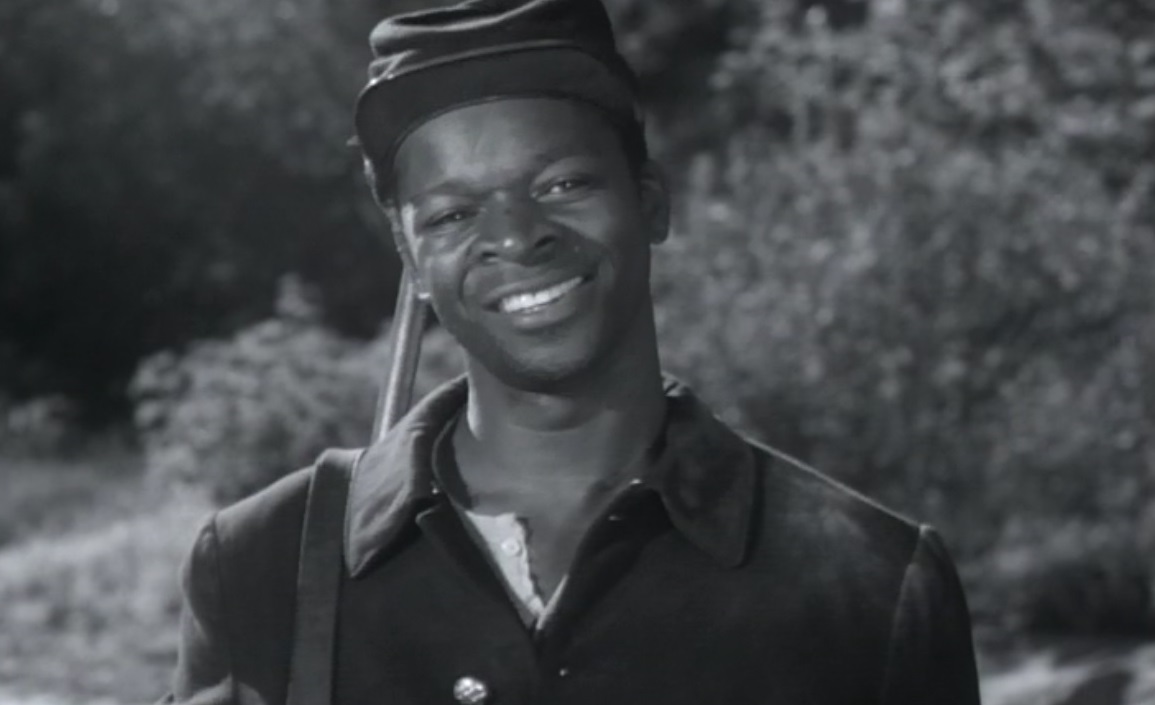 In The Loner Season 1's "The Homecoming of Lemuel Stove," Peters played a former slave who fought for the Union in the Civil War and now that the war was over, he was coming to join his father, who had moved west. The Loner was an attempt by Rod Serling, after The Twilight Zone ended, of getting in on the Western craze while trying to do commentary on how much he hated most Westerns (Serling felt that most Westerns were childish). As an aside, a weird thing about The Loner is that, while it was good, it wasn't like it was some shockingly good series. It wasn't really any better than, say, Gunsmoke at the time. So it's kind of funny to see Serling crap on TV westerns all the time and then when he actually did one himself it was just…fine.
This episode was obviously meant as a big deal to Serling, as he has his lead, Bill Colton (Lloyd Bridges), befriend Peters' Stove, and go along with him to visit Stove's father, who they discover has been lynched by a Ku Klux Klan-like group calling themselves The Avengers and wearing white hoods. The Avengers have stated that no one is to cut him down for a few days, but Stove decides that he will still do it, and asks for a minister to come to read some words at his father's burial and, presumably, at Stove's. Colton gives him this odd speech about how basically two wrongs don't make a right (it's so weird), but obviously, in the end, Colton is with Stove when he gets his father. The minister shows up and when the Avengers arrive, the minister is bad ass not agreeing to leave. If they want to open fire on Stove, they'll have to kill him, too.
Eventually, the sight of the minister being there, and Stove and Colton killing the two ringleaders (after the bad guys tried to shoot first, of course), leads to the other Avengers scattering. The episode ends with Colton promising Stove that Stove isn't alone in this world.
Peters is given some meaty material here. I especially appreciate his reaction to first seeing his father. A total breakdown, as he shouts to his father, hanging from a tree, "Hey, Papa, I'm home!"
Gunsmoke (Jesse)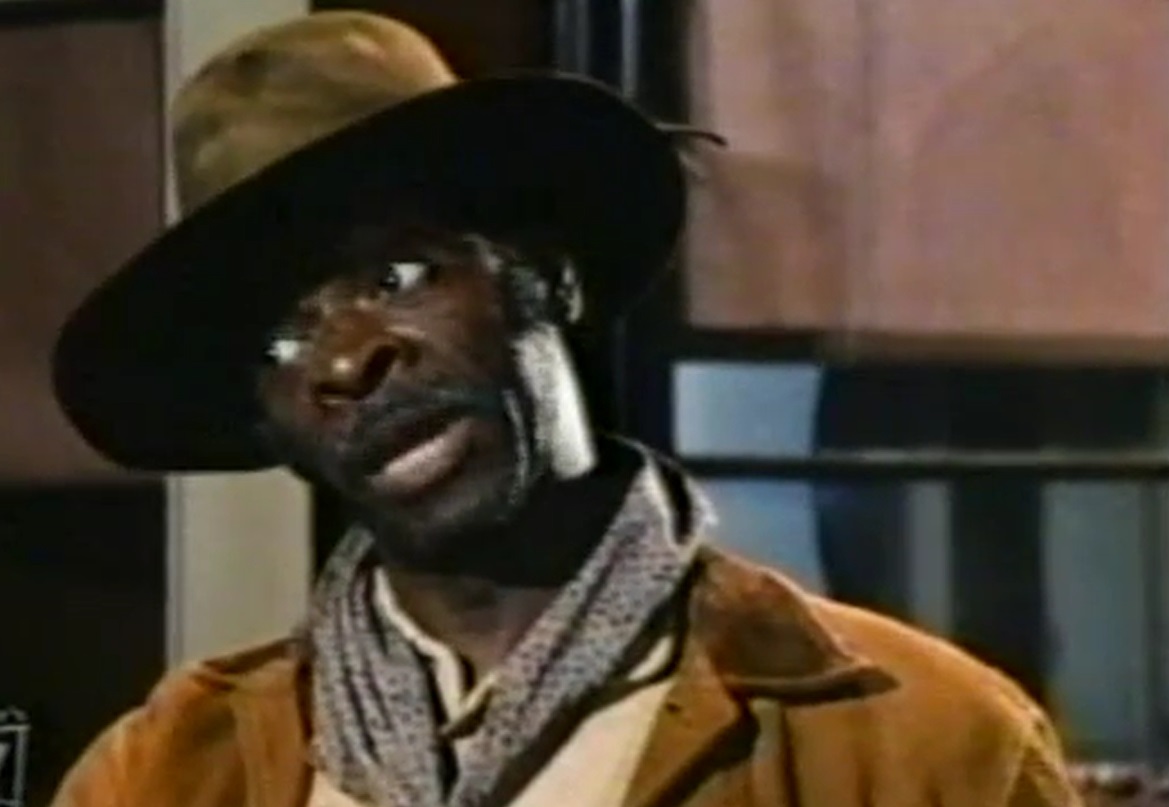 In Gunsmoke Season 18's "Jesse," the plot is really kind of strange. Peters plays Jesse, a cattle drive cook who is an old friend of Festus (Ken Curtis). He meets up with Jesse while the cattle drive is in town. In a nice change of pace, the other drovers ADORE Jesse. That, though, turns out to be a bad thing, in a roundabout way. A U.S. Marshal shows up with a warrant for Jesse's arrest. Apparently, at his last job, Jesse's boss was a racist lunatic and withheld pay from Jesse and also flogged him, so Jesse fought him and the guy died. Jesse gives himself in, but finds that unlike a White guy who had a similar thing happen, instead of serving a year, Jesse will be sentenced to 10 years of hard labor because of, well, you know, racism.
The drovers find this to be nonsense, so they spring Jesse, but the Marshal is killed in the process. Jesse and Festus are at odds because they're friends, and Festus DOES think Jesse has gotten a raw deal, but at the same time, Festus IS a deputy U.S. Marshal and all, so he can't let Jesse go. Jesse has gotten a hold of a gun and keeps Festus and Newly (Buck Taylor) from following him, only to be shot in the back by the guy who gave him the gun, as he only did it so that he could shoot Jesse and get the reward money.
Dark, dark ending, but Peters is given some strong material. A rare serious Festus episode. Curtis could really bring it in the dramatic episodes, which makes it more annoying that Festus episodes tended to mostly be comedic in tone.
Battlestar Galactica (Chief Opposer Solon)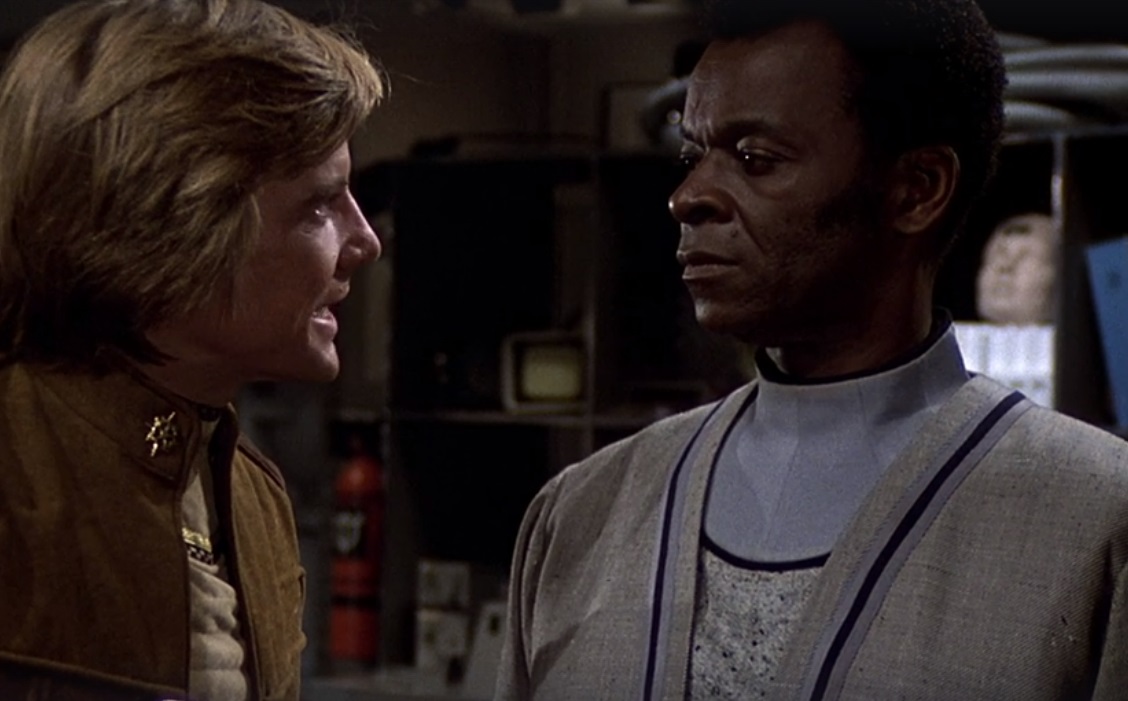 In Battlestar Galactica Season 1's "Murder on the Rising Star," Starbuck appears to have killed another dude, and so we get to see what the criminal justice system looks like on Galactica. Peters plays the "Chief Opposer" Solon, so basically the District Attorney. Science fiction really agreed with Peters. That deep voice of his is awesome in these dramatic courtroom sequences. I would have to imagine that his performance as Solon was a direct influence to him being hired for Admiral Cartwright.
Star Trek: Deep Space Nine (Joseph Sisko/Preacher)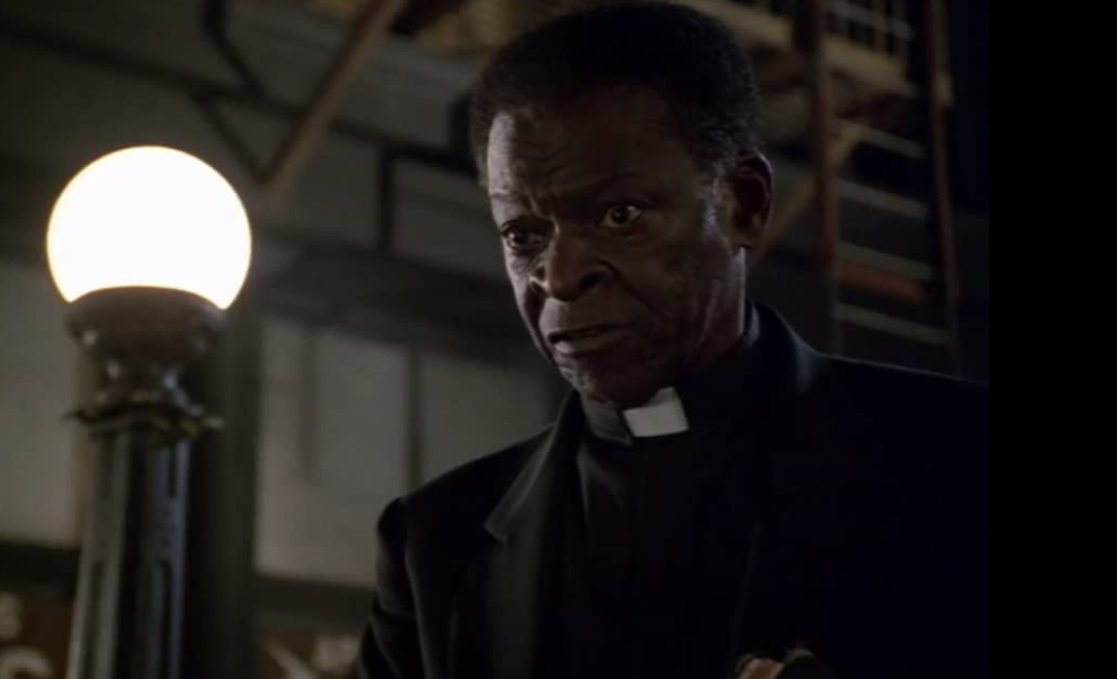 In Star Trek: Deep Space Nine Season 6's "Far Beyond the Stars," Peters does a dual role, of sorts, in his recurring guest role (he did six episodes split between three seasons) as Captain Sisco's father, who appears to Sisco as a preacher in Sisco's dream of himself as a science fiction writer in the 1950s who is unable to get a science fiction story about Deep Space Nine published. The episode was one of the show's very best, and Peters is strong in the role of the mysterious Preacher (I say "of sorts" because he technically is only the Preacher in the episode, but obviously the idea is that he is supposed to be the preacher by way of Sisco's father).
If you folks have any other actors you'd like to suggest for this feature, drop me a line at brian@poprefs.com! I have my 28 for this month, but A. feel free to suggest people for the future and B. maybe you'll suggest someone for this month that I like better than the 25 remaining actors I've already chosen.