Five Great Beah Richards Guest Appearances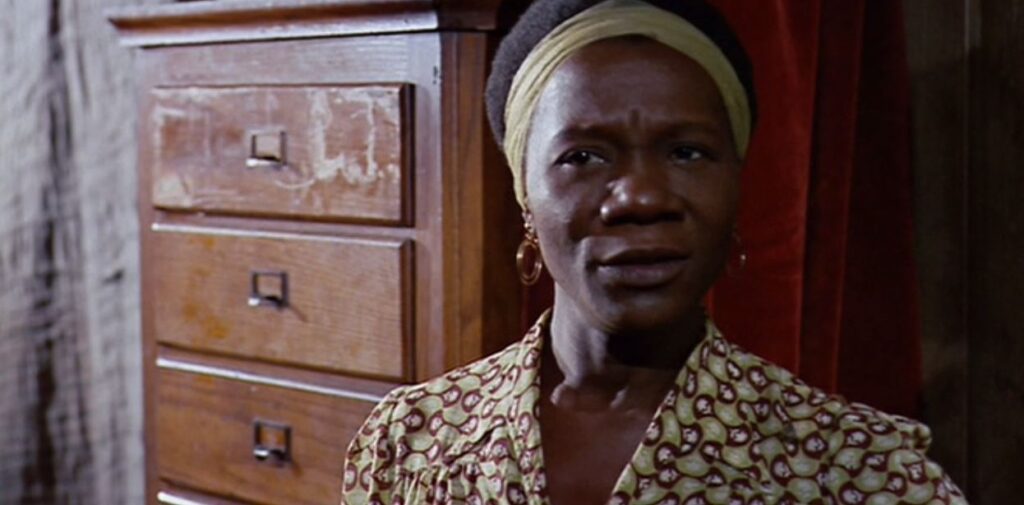 Today, we look at five great guest appearances by Beah Richards.
This is "Following a Star," a new feature where I spotlight five great guest spots by an actor who frequently did/does guest spots on TV series in their careers. It doesn't mean that they've NEVER been regulars on shows, but obviously I'm not looking to spotlight people who are best known for their regular TV roles (like no Jason Alexander or Florence Henderson, for instance).
Since this is Black History Month, I'll specifically spotlight Black character actors this month.
Beah Richards is a great example of how theater actors are treated in Hollywood. She was one of the most impressive theater performers of her generation, as well as an acclaimed poet, and yet when it came to television and film, she mostly played people's mothers. But hey, she at least played the hell out of it! Plus, later in life, she won two Emmys for two outstanding guest performances where she did so much with very little (actually, "Doing so much with so little" is a hallmark of a number of these performances I'm about to share).
(As an aside, I initially opened with Richards' performance in The Big Valley Season 1's "Boots With My Father's Name," but I dunno, man, it's a nice over-the-top performance in a role written WAY over-the-top, but it was just a biiiiiiit too close to a caricature for my comfort, so I'm not using it. Still, if you ever want to check the episode out, Richards does an interesting job with a not-so-great part. Jeanne Cooper does the same with her role in the episode).
I Spy (Mother)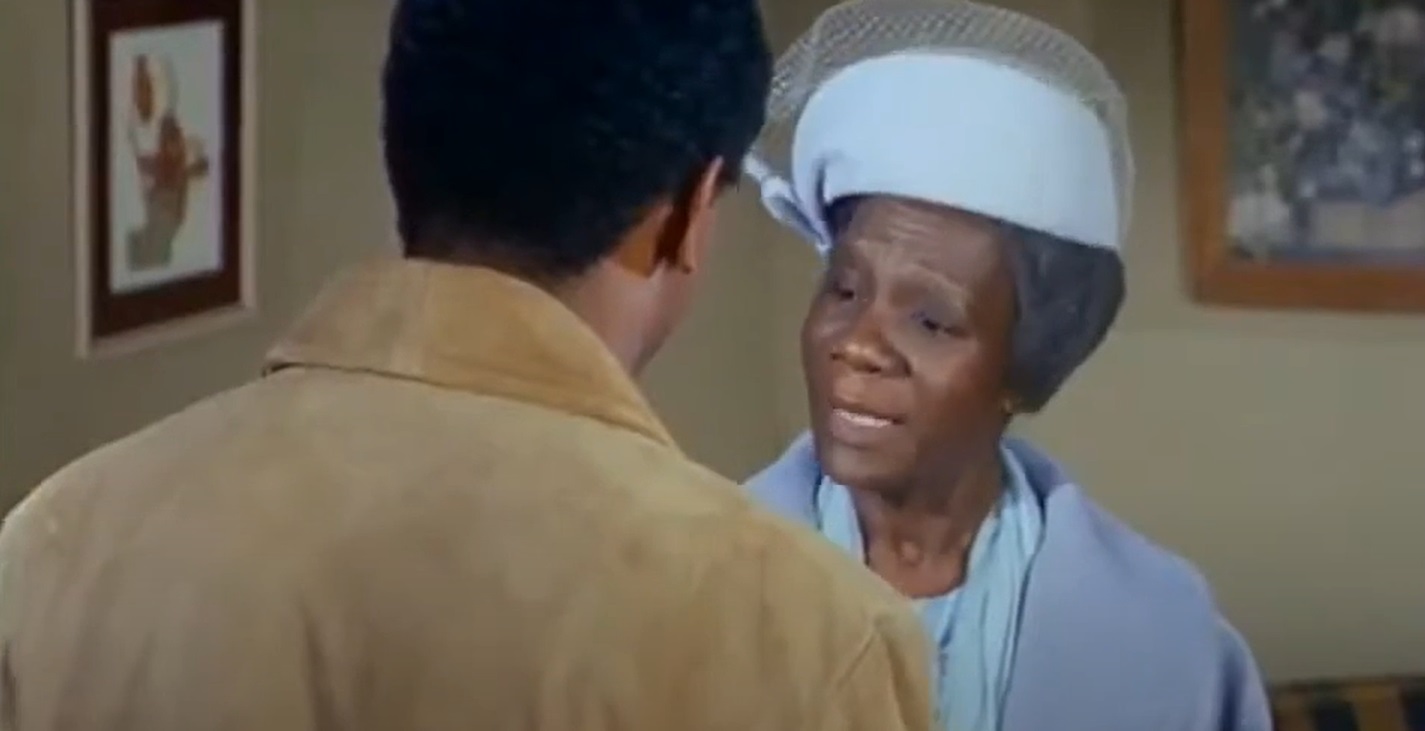 In I Spy's Season 2 finale, "Cops and Robbers," Scotty (Bill Cosby) and Kelly (Robert Culp) stop off to visit Scotty's mother and sister in Philadelphia. What they don't know is that Scotty's old childhood friend, Tommy (Jim Brown), has taken Scotty's sister hostage to force his mother to take back some plans that Scotty has.
Some of the logistics of the episode are a bit odd (Scotty's childhood friend somehow ends up as a Russian agent? Huh?), but I was really impressed by the conflicted nature of Scotty's Mother in the episode. Richards plays her with such a pained feeling throughout, as she betrays her son to protect her daughter. In the end, though, she knows that her son will do the right thing in the end, even if that means putting her and her daughter at risk.
I'm going to tell you a few commonalities that you'll notice throughout this month. A. Sadly, certain episodes will pop up for different actors, as back in the day, not a whole lot of shows gave spotlight episodes to Black actors, and when they did, it tended to be for multiple Black actors at once, so certain episodes will make the list for different actors. I'd prefer otherwise, but it's simply the fact that some of the best spotlight episodes were shared and B. Bill Cosby TV series will show up frequently, because Cosby made a point to give roles to Black actors in his various series. I'll try not to feature The Cosby Show as much as possible (just for the sake of not using a single series too many times), but it's GOING to show up a lot, because that series, in particular, gave a lot of great Black character actors spotlight episodes.
Room 222 (Mrs. Moore)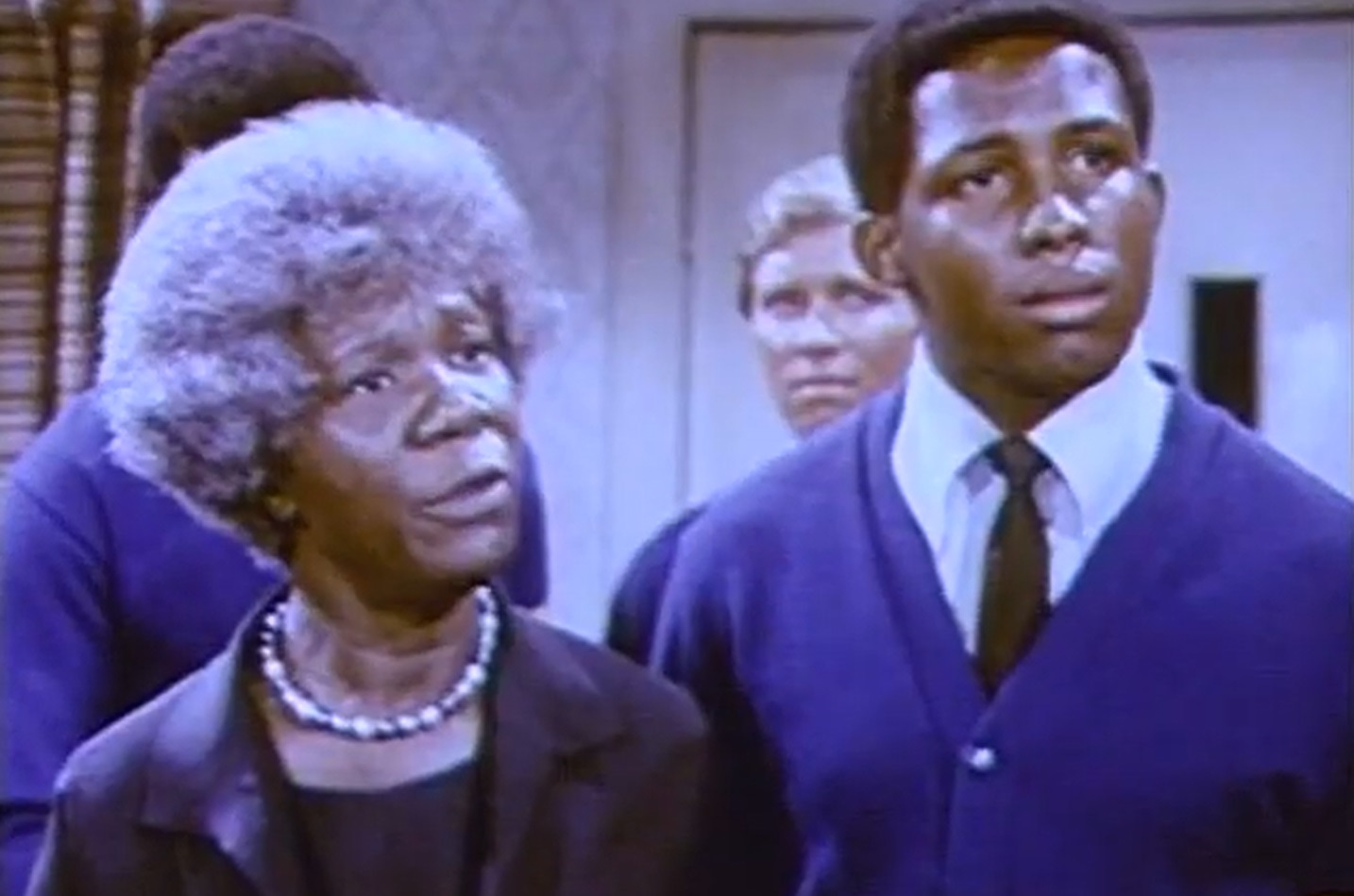 In Room 222 Season 1's "Arizona State Loves You," Walt Whitman star football player, Ronnie Moore, is being recruited by over a 100 colleges, and his teacher, Mr. Dixon (Lloyd Haynes) and his pricnipal, Mr. Kauffman (Michael Constantine) go with Ronnie and his mother (Richards) to be recruited by Atlantic State and a former star player played by Paul Winfield (by the way, what do you folks think – is Paul Winfield too big for this feature?).
Mrs. Moore is more of a steadying character in the episode, but she does get some nice speeches, including one that essentially forces Winfield's character to come clean about whether Ronnie will actually get an education at Atlantic State or will he be strictly treated as a star athlete.
Benson (Lois DuBois)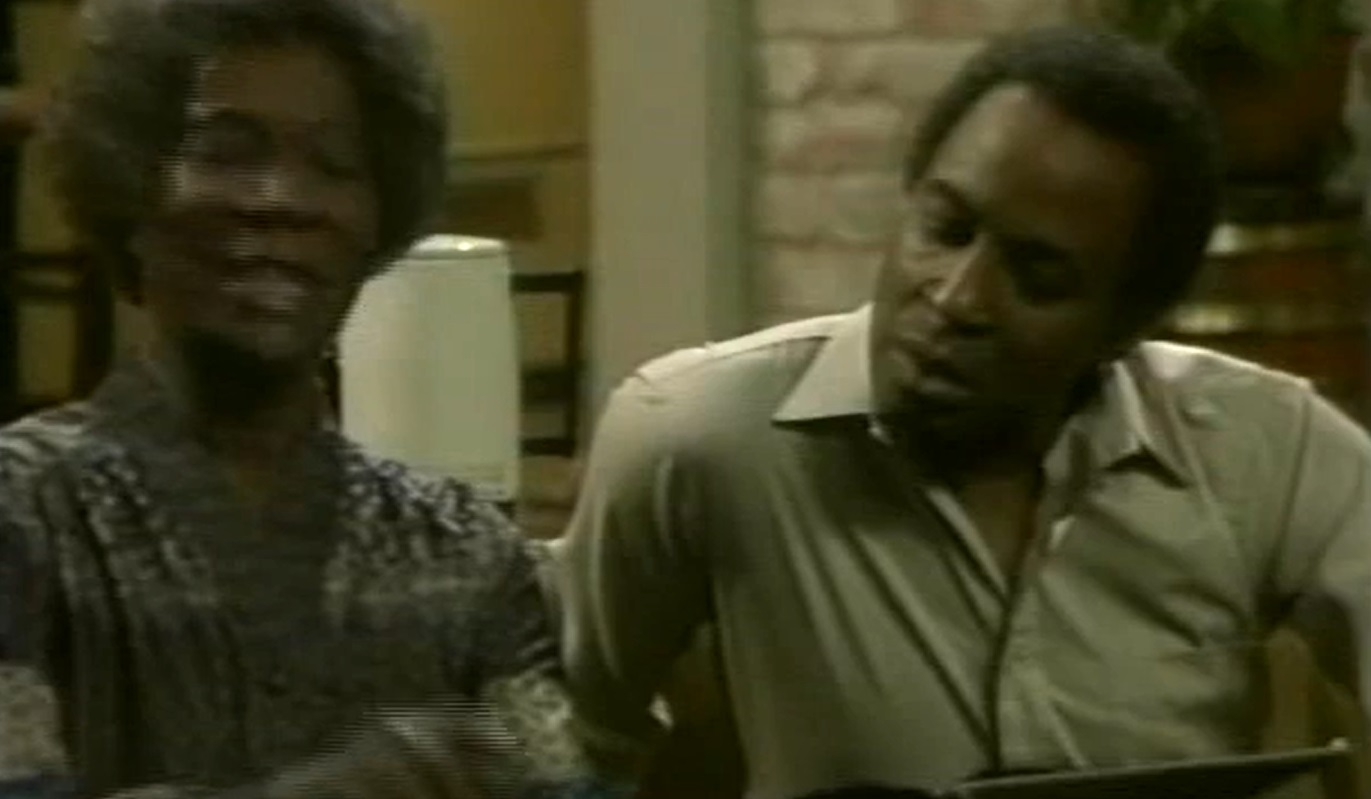 In Benson Season 2's "No Sad Songs," Richards has a tough task. She plays Benson's mother (again, she played EVERYone's mother. She once joked about the amount of great actors she played the mother of over the years), but she also dies midway through the episode, so she has to make enough of an impression in that half of an episode for us to both A. mourn her but also, perhaps even more importantly, B. see why Benson is having such a hard time with her death, in that their relationship wasn't necessarily entirely a pleasant one. She does a great job. She returned for a later episode for a Christmas dream story.
Frank's Place (Olive Varden)
In Frank's Place Season 1's "The Bridge," the restaurant looks like it will be financially ruined after apparently overserving a man at a bar before he then crashed his car while driving drunk. Bubba Weisberger (Robert Harper) discovers that the man was fatally ill at the time that he died, suggesting that perhaps there was more to the story than it seemed. He goes to visit the man's family, and his widow (Richards) agrees to talk to him. She reveals that he did, in fact, commit fraud to get an insurance settlement for his family (by pretending to be overserved, and then drinking a lot on his own before he drove his car off of a bridge), but he didn't realize that it would screw the restaurant over as much as it did. He just thought that the insurance would cover it. Richards plays an honorable woman who couldn't allow her husband's actions to destroy a restaurant that meant so much to the community. The shame of this honorable woman is palaptable. It's so powerful. She won the Emmy for the episode.
The Practice (Gertrude Turner)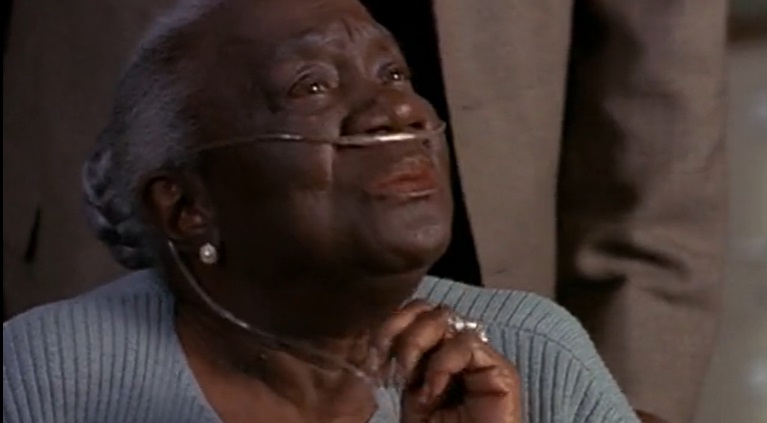 Richards was dying of emphysema in the late 1990s and couldn't get an acting gig when she was able to book one last role on this episode of The Practice (The Practice star LisaGay Hamilton had befriended Richards in the last year of her life, so I imagine that helped Richards get the job. Her nasal cannulas had to be written into the character. In any event, in The Practice Season 4's "Till Death Do Us Part," Richards plays a woman with Alzheimer's who gets married. Her daughter objects to the marriage and wants it annulled. While Richards' character is testifying, she seems to suggest that her new husband killed her first husband 15 years earlier. In reality, it was Richards' character herself who did the murder, and her old friend wanted to marry her to get her out of the nursing home, as she was beginning to tell people about her crime (and because he DID love her). Watching her reveal the truth as she's breaking down was painful, but amazing. She passed away soon after winning her second Emmy for the episode.
If you folks have any other actors you'd like to suggest for this feature, drop me a line at brian@poprefs.com! I have my 28 for this month, but A. feel free to suggest people for the future and B. maybe you'll suggest someone for this month that I like better than the 26 remaining actors I've already chosen.