Five Great LaWanda Page Guest Appearances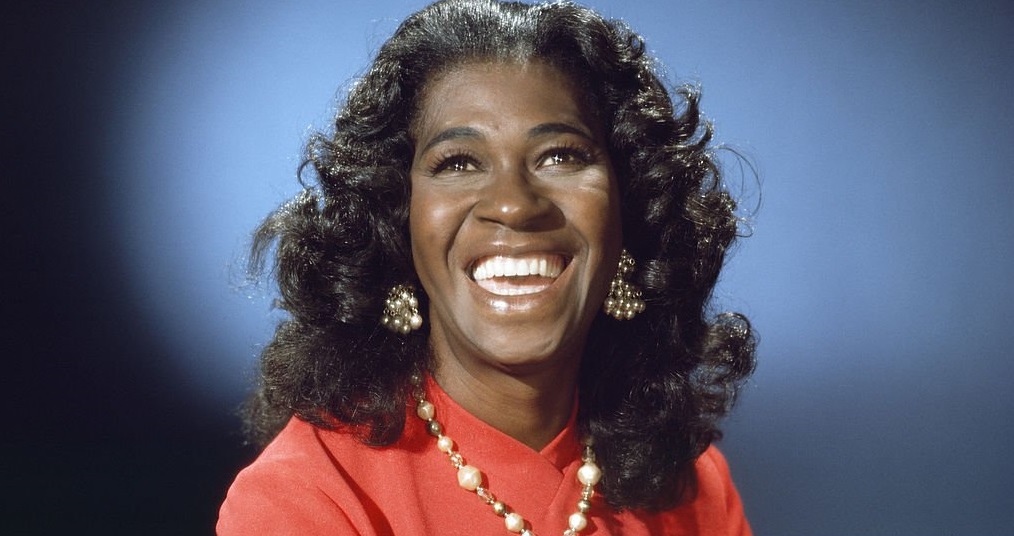 Today, we look at five great guest appearances by LaWanda Page.
This is "Following a Star," a new feature where I spotlight five great guest spots by an actor who frequently did/does guest spots on TV series in their careers. It doesn't mean that they've NEVER been regulars on shows, but obviously I'm not looking to spotlight people who are best known for their regular TV roles (like no Jason Alexander or Florence Henderson, for instance).
Since this is Black History Month, I'll specifically spotlight Black character actors this month.
LaWanda Page was a trailblazing Black female comedian in the 1960s, at a time when there were obviously not a whole lot of opportunities for a Black female standup, especially one who worked blue like Page did. She had first started in show business as a fire-eater before seguing into standup comedy. She was ready to give her career up in the early 1970s to take care of her mother when she was contacted by an old friend of hers from her childhood, Redd Foxx, who had built a successful comedy career of his own (a lot easier to do as a guy, although, again, it wasn't like Black standup comedy was an easy racket in the 1960s for even stars like Foxx) and had recently started his own TV series, Sanford and Son.
He brought Page to the producers' attention and she got the recurring role of Fred Sanford's Bible-toting sister-in-law, Aunt Esther, a very popular role that revitalized Page's career and made her a bit of an icon in the Black community.
The Love Boat (Stella Marshall)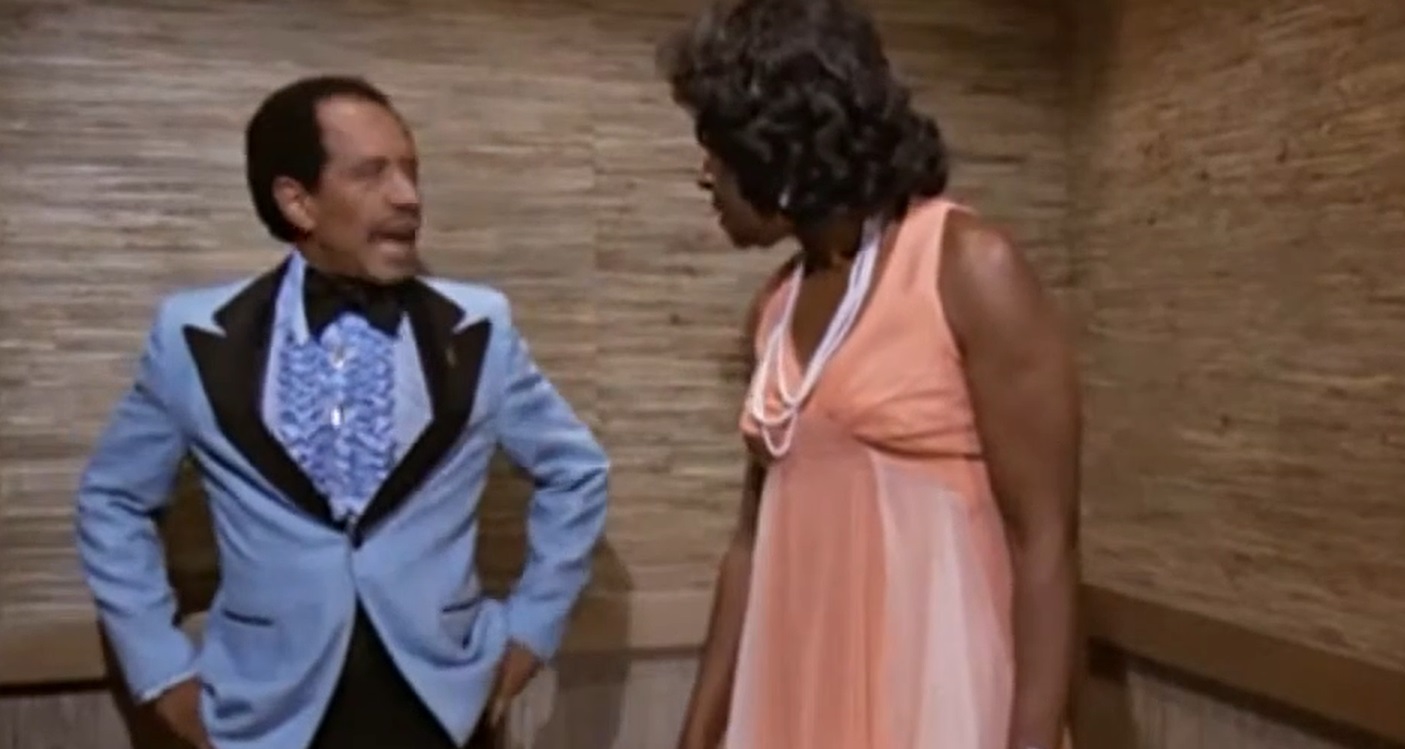 In the second episode of The Love Boat ever, "A Tasteful Affair/Oh, Dale!/The Main Event," Page starred opposite The Jeffersons' Sherman Hemsley as a married couple whose spark had left their marriage years earlier, but find the spark anew after being trapped in an elevator together. Page had great chemistry with Hemsley.
Starsky and Hutch (Lady Bessie)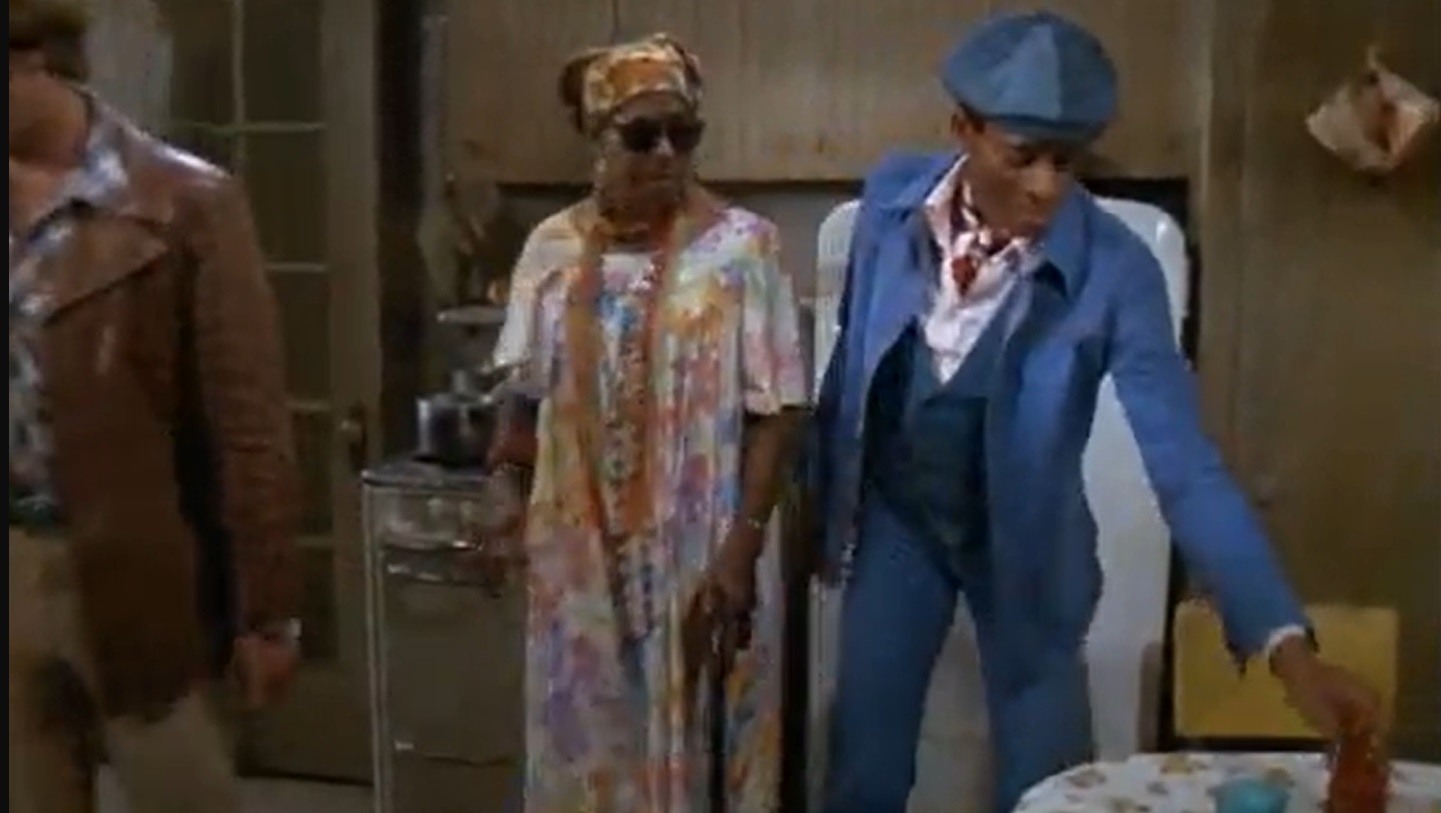 I've written about Starsky and Hutch Season 2's "Huggy Bear and the Turkey" before, as it was a rather infamous attempt to spin the popular supporting character of Huggy Bear off into his own series, with a never-before-seen White best friend known as "The Turkey," who starts a detective agency with Huggy Bear. Page was likely meant to recur on this proposed spinoff as Lady Bessie, a blind woman who they would come to for information. She's good in the episode, but the episode overall is BAD. It is no surprise that the spinoff did not get picked up.
Diff'rent Strokes (Myrtle Waters)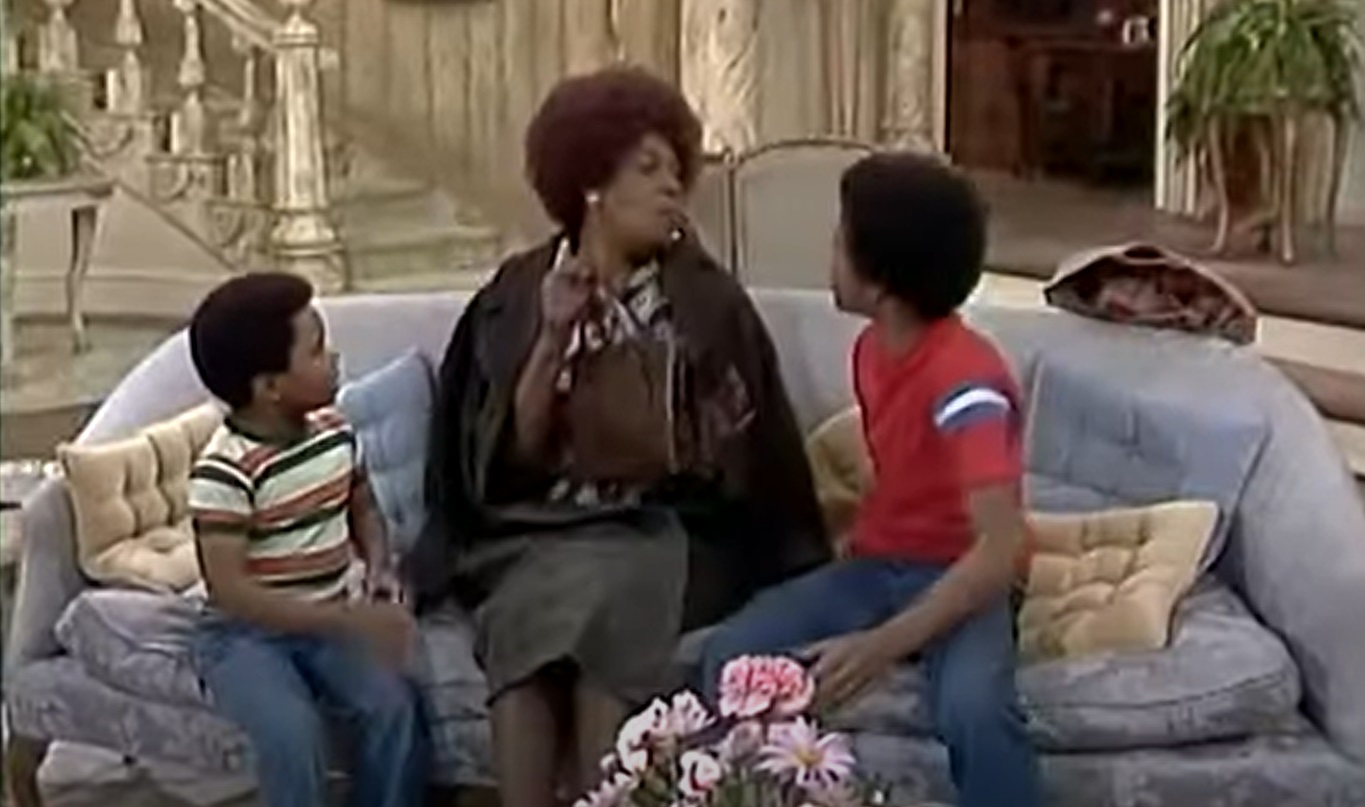 In Diff'rent Strokes Season 1's "The Relative," Page plays a distant cousin of Arnold and Willis who comes to stay at the Drummonds, but quickly decides to extend her stay indefinitely. Arnold and Willis eventually conspire to get rid of her. It was an interesting thing in those early episodes when the show would spotlight on how Willis and Arnold, much to their occasional claims to the contrary, really had already come to love Mr. Drummond and would go out of their way to protect him, even from their own relation.
Amen (Darla)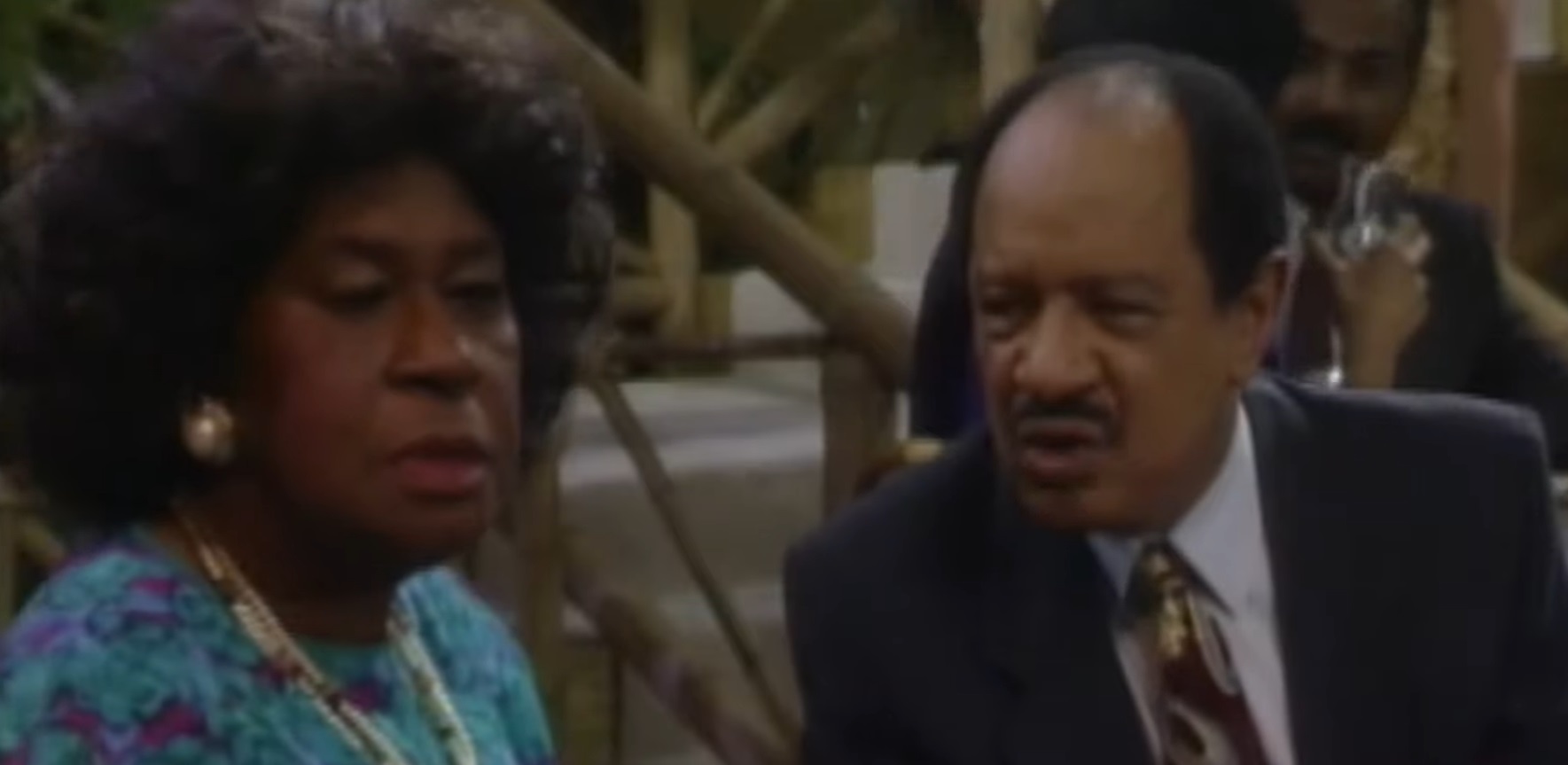 In Amen Season 5's "Date With An Angel," Page was reunited with Hemsley when his character is forced to woo her character of Darla to help raise money for his church, as she is one of the wealthiest members of the congregation and she is separated from her husband. Page's Darla appeared in a few other episodes of Season 5, with her wealth forcing the other characters to suck up to her to great comedic effect.
Family Matters (Elmerita Puckerwood)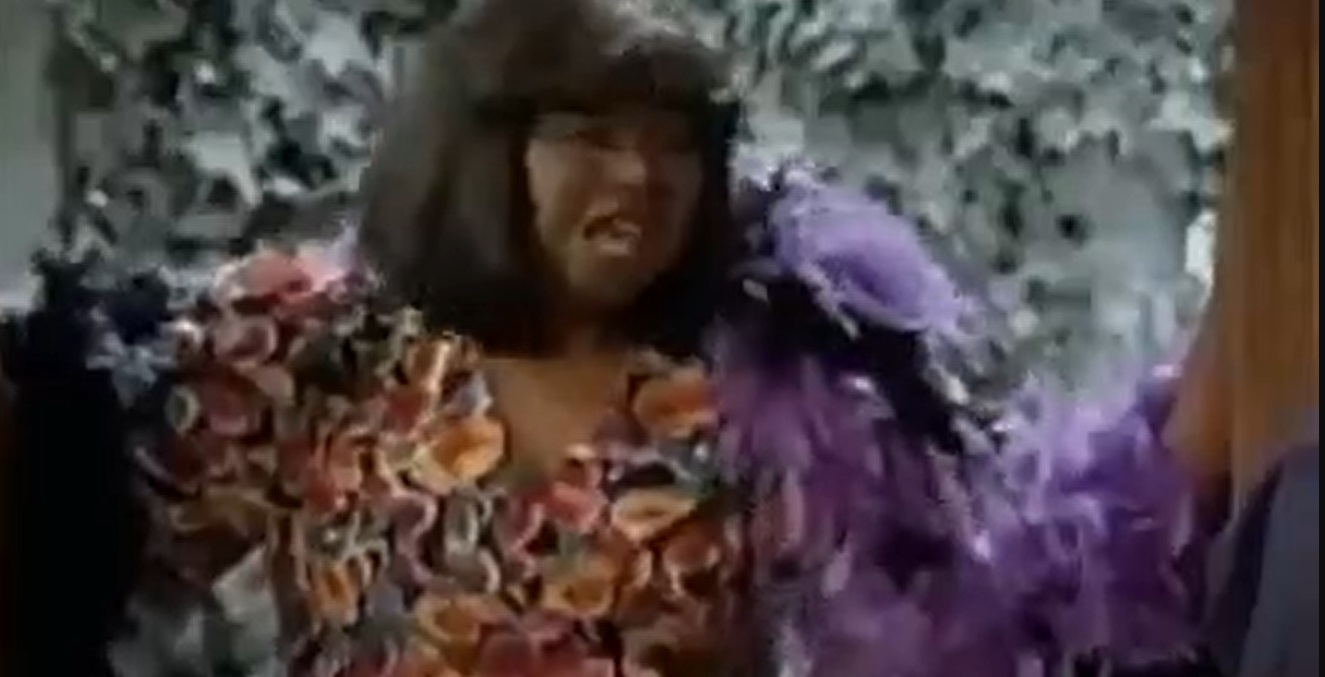 I won't front, Page's plotline in Family Matters Season 3's "Brown Bombshell" is TERRIBLE, as she plays a female prisoner who struck up a romance with Steve Urkel over letters, with Steve sending her Carl Winslow's photo and address instead of his, so that now that she is out of prison, she is ready to have sex with "Steve," throwing herself at Carl, while Steve lets him know that she was in prison in the first place because she killed the last man who rejected her, so Carl has to let her down easy. It's a bad plot, but Page is great in the over-the-top role.
If you folks have any other actors you'd like to suggest for this feature, drop me a line at brian@poprefs.com! I have my 28 for this month, but A. feel free to suggest people for the future and B. maybe you'll suggest someone for this month that I like better than the 24 remaining actors I've already chosen.