Five Great Diana Sands Guest Appearances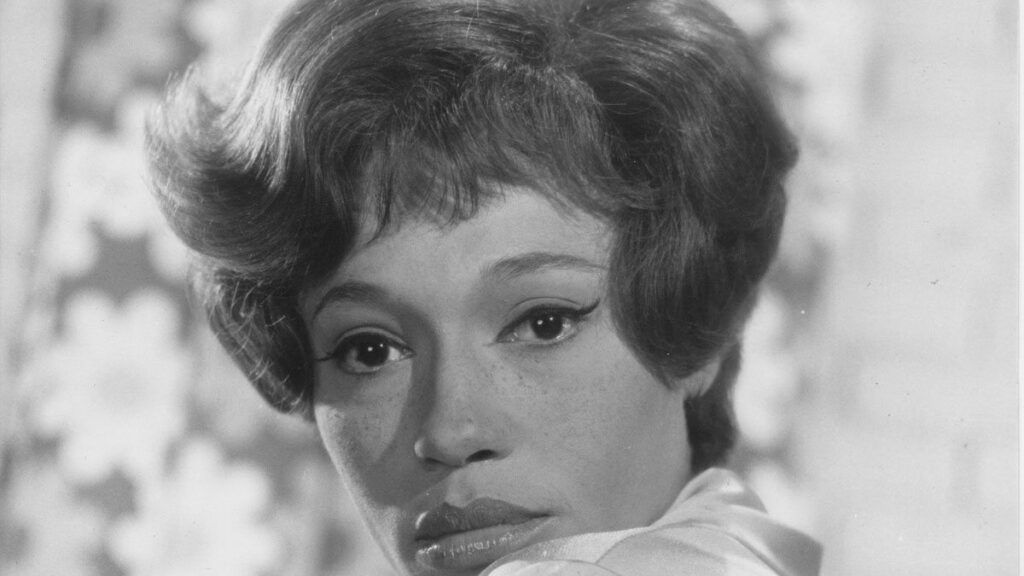 Today, we look at five great guest appearances by Diana Sands.
This is "Following a Star," a new feature where I spotlight five great guest spots by an actor who frequently did/does guest spots on TV series in their careers. It doesn't mean that they've NEVER been regulars on shows, but obviously I'm not looking to spotlight people who are best known for their regular TV roles (like no Jason Alexander or Florence Henderson, for instance).
Since this is Black History Month, I'll specifically spotlight Black character actors this month.
Diana Sands went to the school that is now known as Fiorello H. LaGuardia High School in 1949, where she was classmates with both Billy Dee Williams and Diahann Carroll. In the late 1950s, she made her Broadway debut in the classic play, A Raisin in the Sun, with Sidney Poitier, and she reprised her role in the film version of the play. She then became a prominent stage actor throughout the 1960s, netting multiple Tony Award nominations in 1964 for Best Featured Actress in James Baldwin's Blues for Mister Charlie and Best Actress for The Owl and the Pussycat. By the start of the 1970s, she was a real up-and-coming actor. Bob Dylan met her at a party once around 1970 and later recalled in his memoirs that Sands was, "an electrifying actress who I might have been secretly in love with …" Tragically, Sands was diagnosed with pancreatic cancer in 1973 and passed away a month later, just 39 years old. Even in her short time on Earth, though, she left behind a striking amount of TV guest work.
East Side/West Side (Ruth Godwin)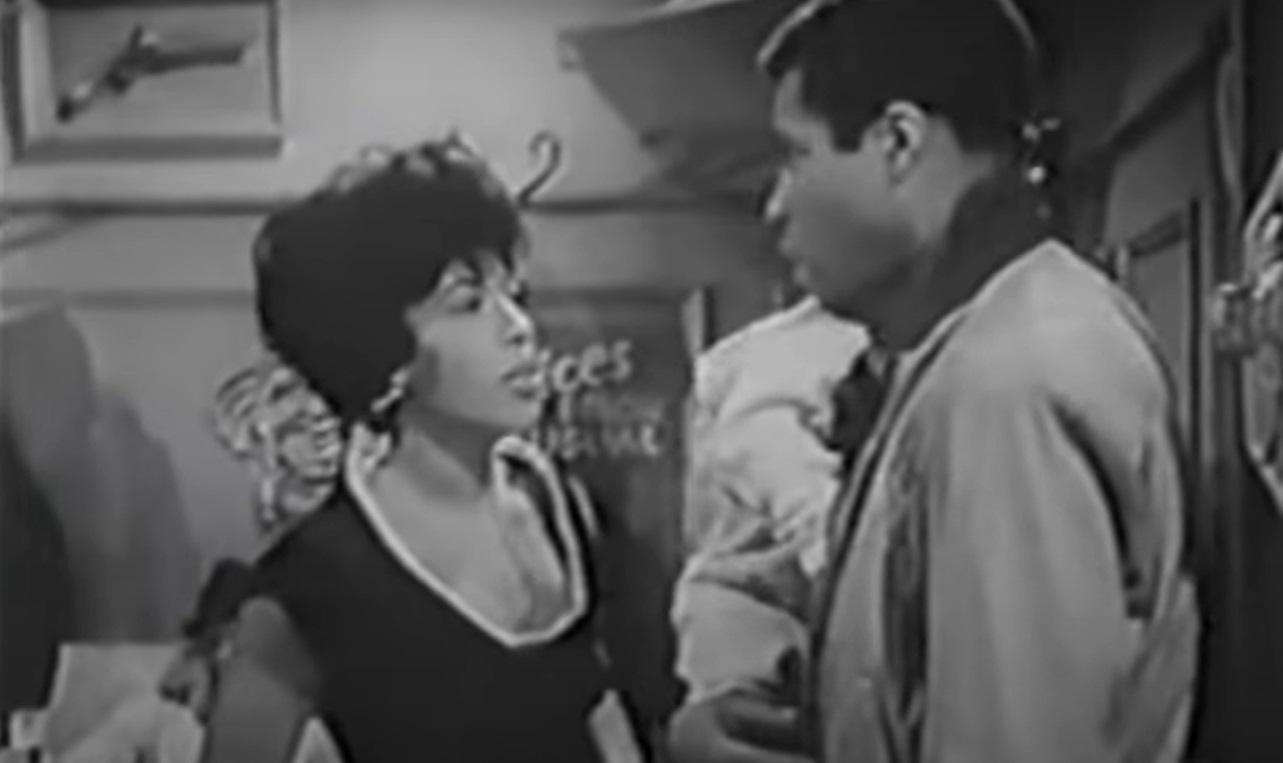 East Side/West Side was an acclaimed short-lived series starring George C. Scott as a social worker in New York City. The series tried to address really serious issues, which were shocking topics for the early 1960s. In Season 1's "Who Do You Kill," Sands appears with James Earl Jones as a young couple whose baby dies after being bitten by a rabid rat in their tenement apartment (DARK STUFF). And yet somehow, the episode really isn't as depressing as you might think. Sands and Jones are excellent.
The Outer Limits (Dr. Julia Harrison)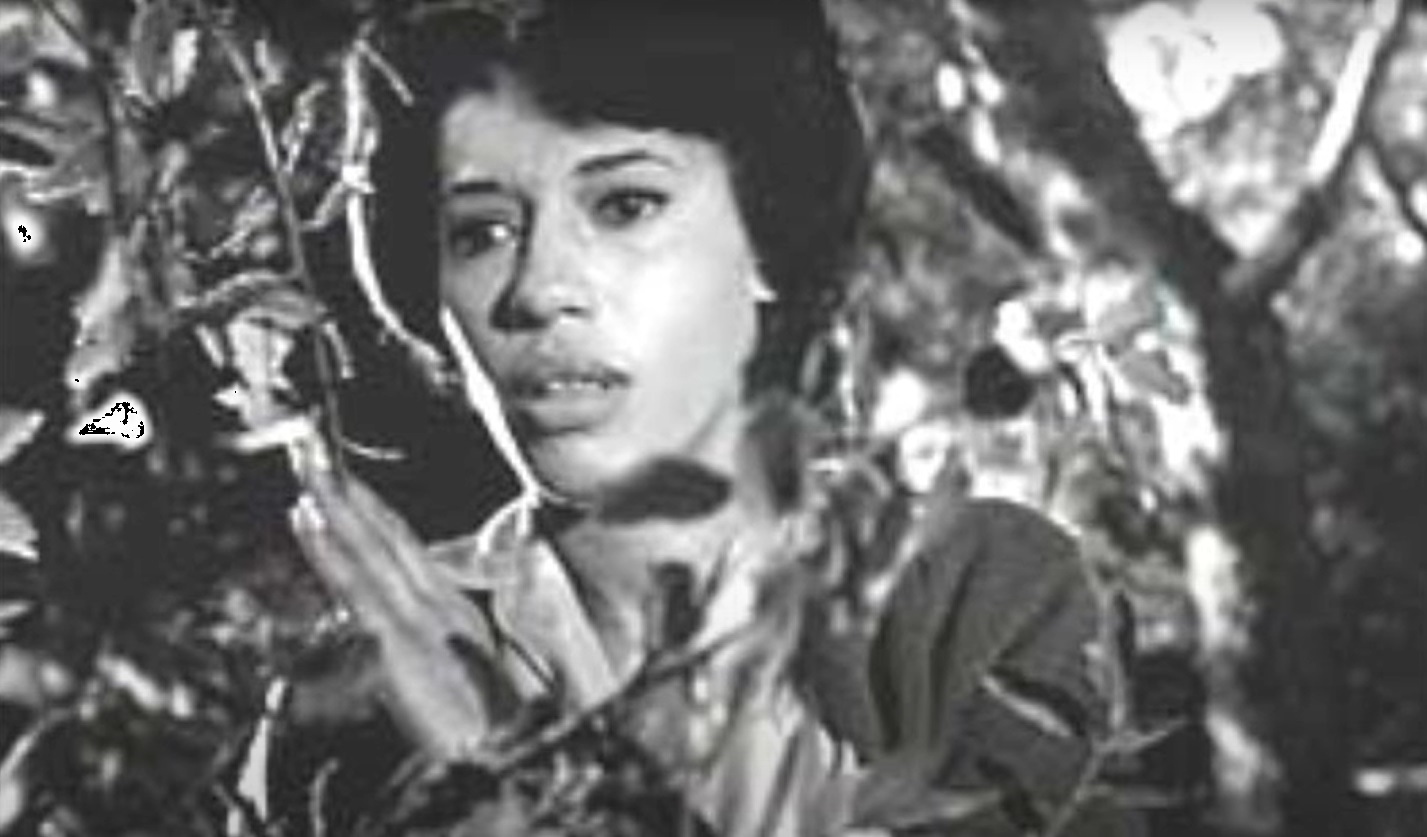 In The Outer Limits Season 1's "The Mice," Sands plays a scientist who is part of a government information exchange with an alien race, but things go wrong when the alien starts killing people. Sands handled the terror of it all very well, with her extremely expressive face.
I Spy (Dr. Rachel Albert)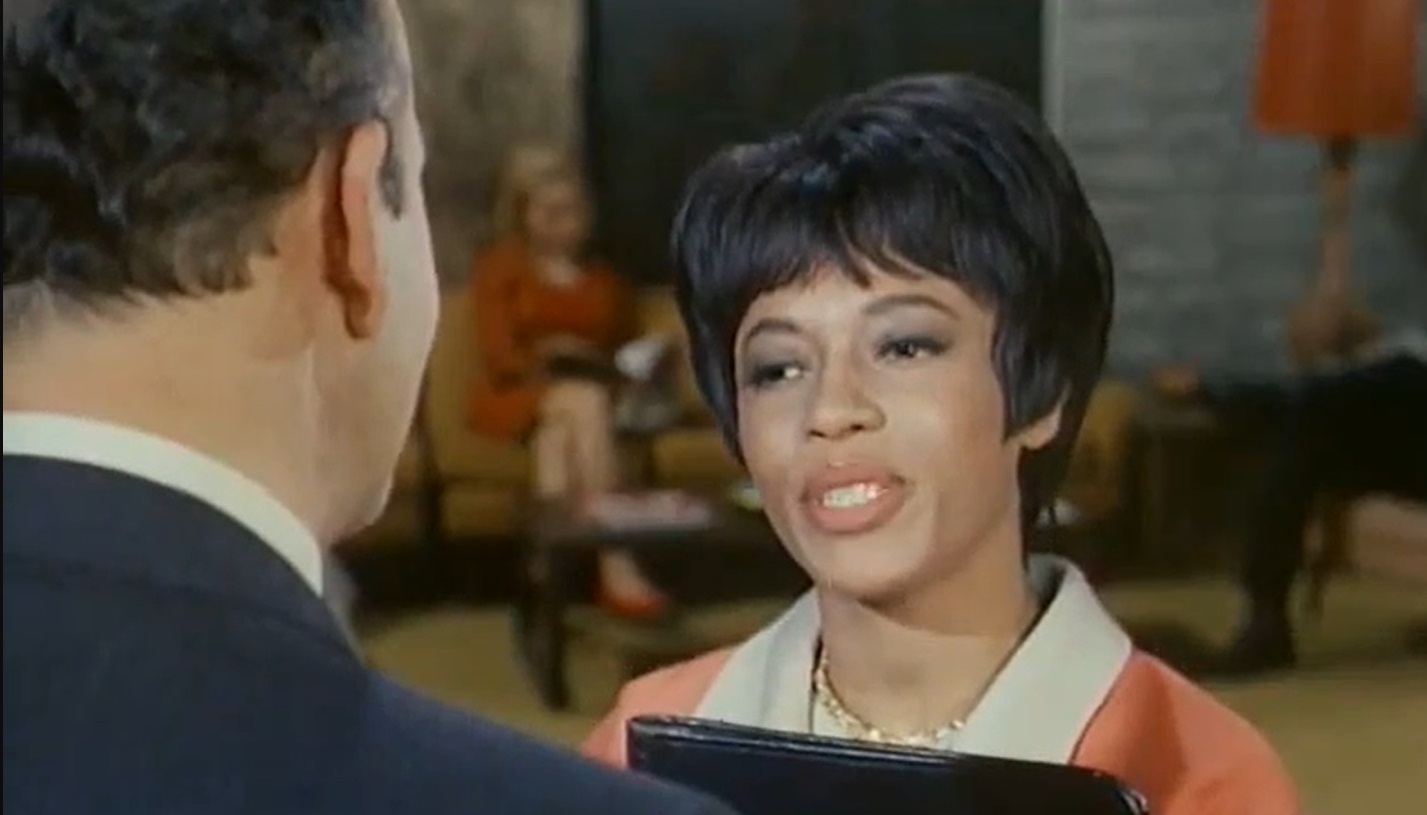 In I Spy Season 1's ""Turkish Delight," Scotty (Bill Cosby) is undercover as a scientist with a group of scientists who are kidnapped by a Turkish operative (played by the great Victor Buono), who plans to sell them to the enemy. Sands is another scientist, and she and Scotty have great chemistry as they work together to save themselves, as Kelly (Robert Culp) has been waylaid, so he is not there to save the day like normal.
The Fugitive (Davala Unawa)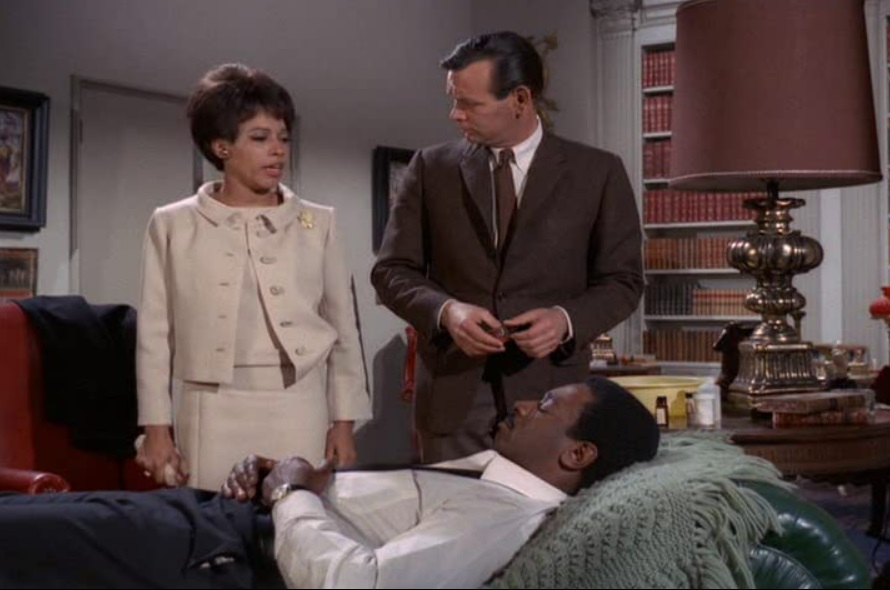 In The Fugitive Season 4's "Dossier on a Diplomat," Sands is paired with Ivan Dixon as a diplomat and his wife who befriend Richard Kimble (David Janssen). However, Sands' wife character feels that Kimble is causing too much trouble, so she tries to jerk him around throughout the episode, while still playing the happy wife. It's a nice performance (Diana Hyland also has good role as a secretary for the diplomat who helps Kimble out).
Bracken's World (Mrs. May Bishop)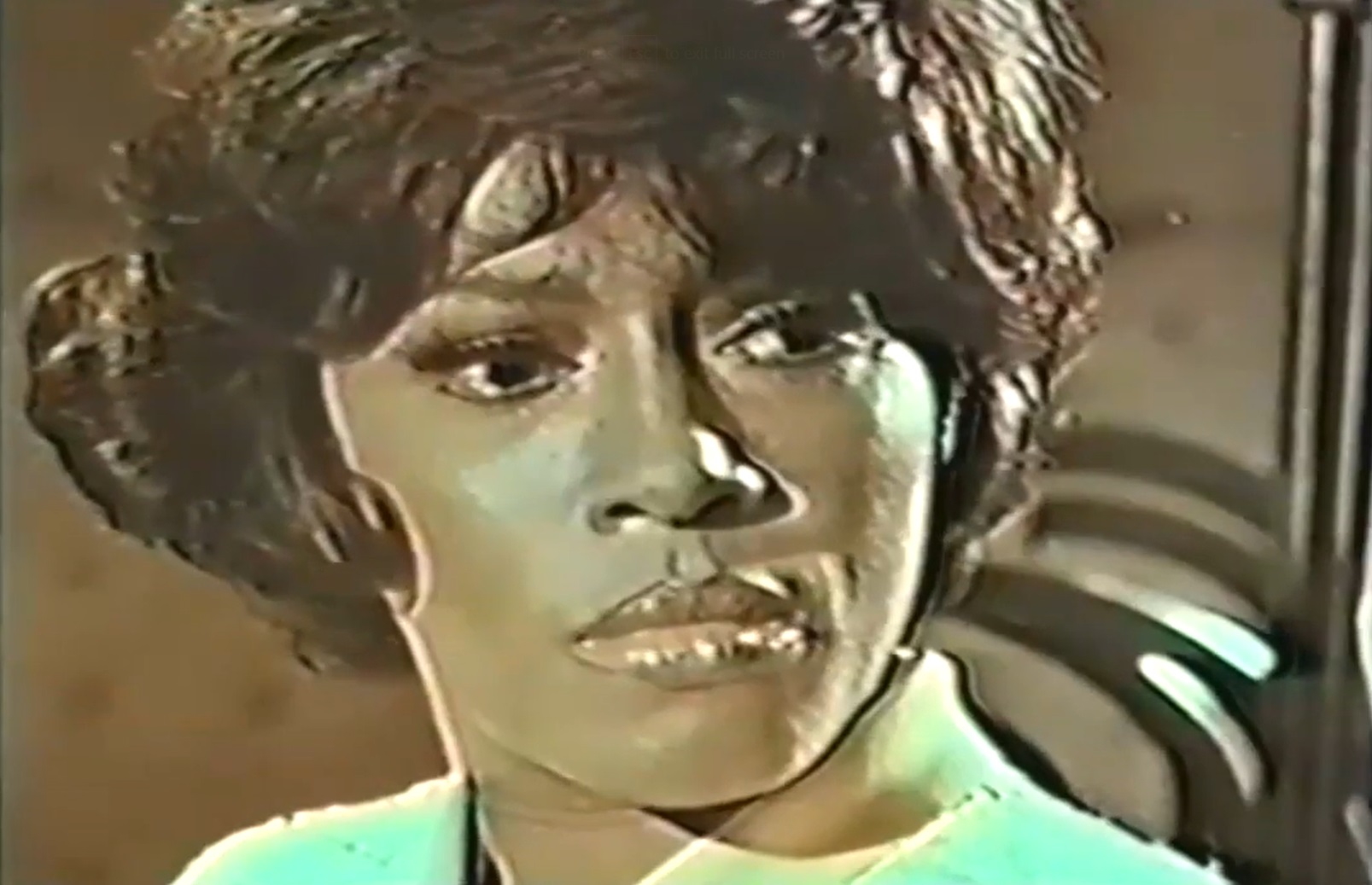 In Bracken's World Season 2's "Will Freddy's Real Father Please Stand Up?," Freddy Webster Jr. is cast by Bracken as the lead in a new TV series, but the news brings his drunken father back into his life. Sands plays Freddy's mother, who has remarried a respectable doctor, and what's great about her role in the episode is that at first, she seems like a total jerk, telling Freddy Sr. that she hates him coming back into her life, as she's somebody now, and it makes her look so bad, but we eventually see that that is just a defense position because of how awful her marriage was with her former drunken husband. Some really emotive stuff.
If you folks have any other actors you'd like to suggest for this feature, drop me a line at brian@poprefs.com! I have my 28 for this month, but A. feel free to suggest people for the future and B. maybe you'll suggest someone for this month that I like better than the 6 remaining actors I've already chosen.