Five Great Joe Seneca Guest Appearances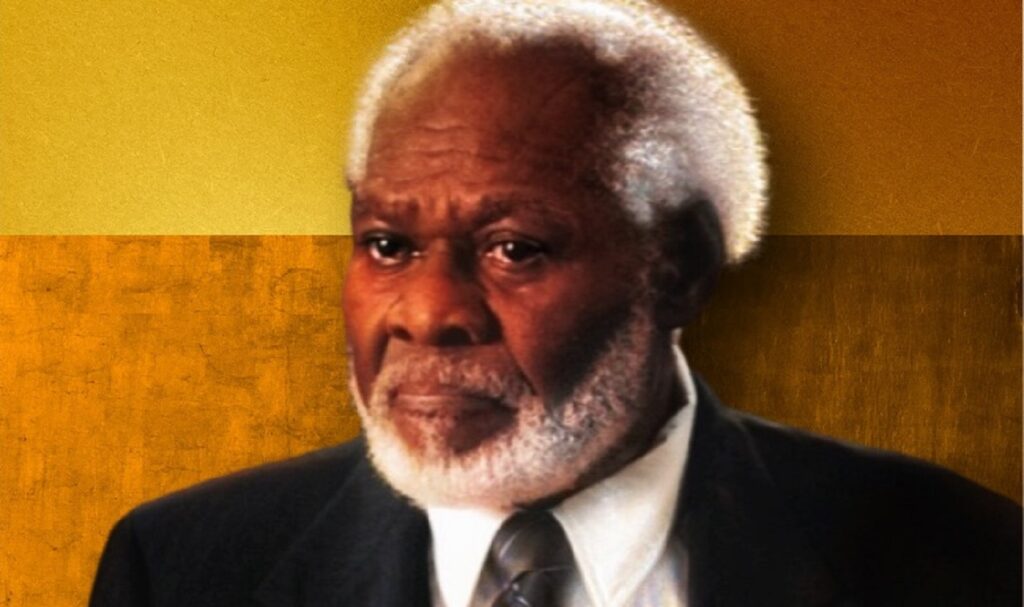 Today, we look at five great guest appearances by Joe Seneca.
This is "Following a Star," a new feature where I spotlight five great guest spots by an actor who frequently did/does guest spots on TV series in their careers. It doesn't mean that they've NEVER been regulars on shows, but obviously I'm not looking to spotlight people who are best known for their regular TV roles (like no Jason Alexander or Florence Henderson, for instance).
Since this is Black History Month, I'll specifically spotlight Black character actors this month.
Joe Seneca got his start in show business in the music industry. He was a part of the singing group, The Three Riffs, which did comedic songs, like "Barbecued Ribs"…
Seneca spent the 1960s as a songwriter. He was an early songwriter for Sesame Street in the early 1970s, but then Seneca transitioned into acting. He had a good deal of success on the New York Stage very quickly, and in the 1980s, he was cast in some notable films, beginning with a key supporting role in 1982's The Verdict. This led to a string of notable TV roles throughout the 1980s (bizarrely, despite Seneca not being a blues singer in real life, he PLAYED blues singers CONSTANTLY in the 1980s. I've pointedly limited myself to just one blues singer role for Seneca in this post, as it was just too weird).
Amazing Stories (Ben Dumfy)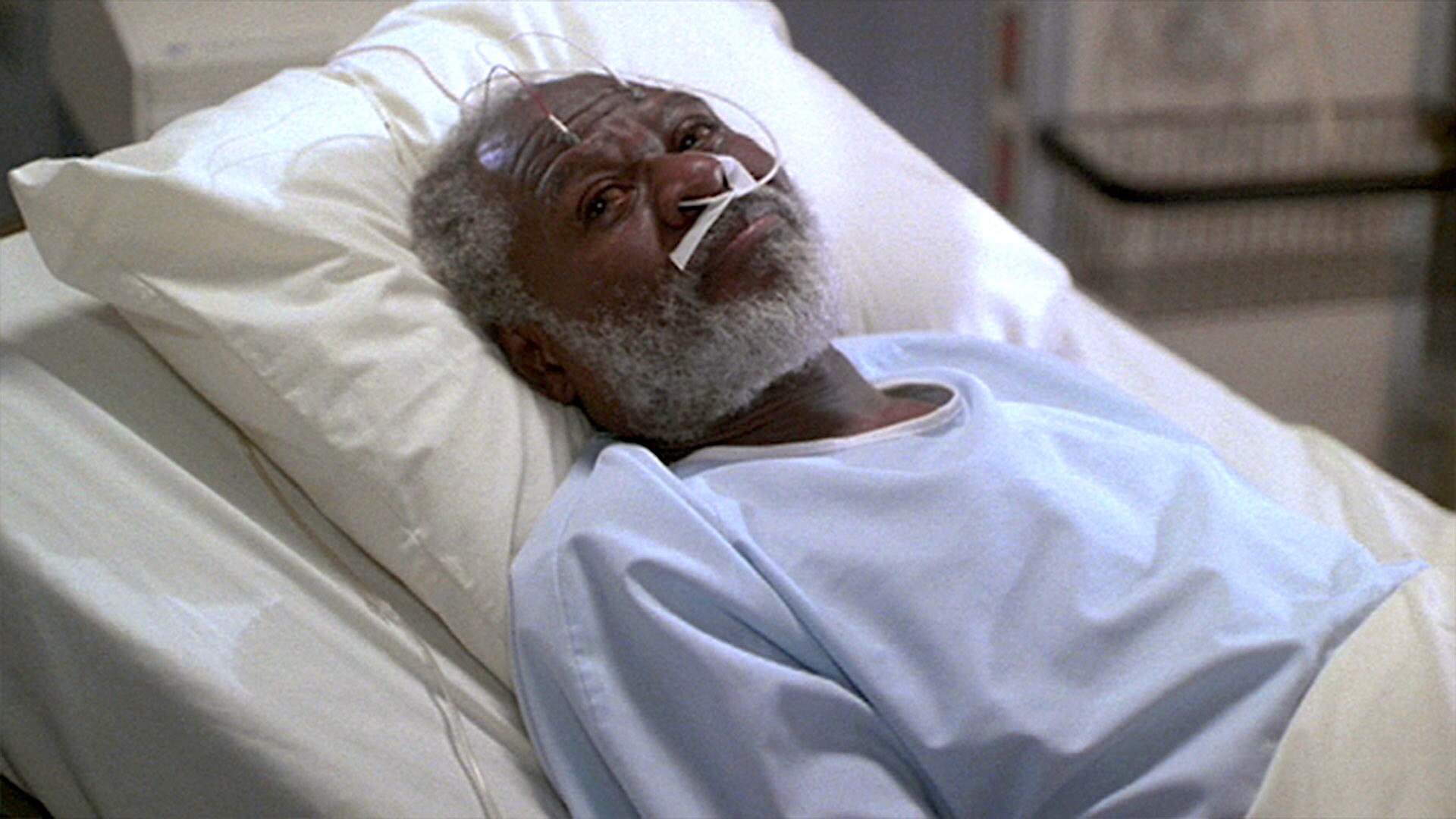 In Amazing Stories Season 1's "Dorothy and Ben," Seneca plays a man who awakens from a coma after 40 years. However, a little girl, Dorothy, has recently gone into a coma of her own, and Ben reveals that he can speak to her telepathically, and perhaps her coma is what broke him out of his own. Seneca gives a touching performance as a man who will do anything to help this little girl.
The Cosby Show (Dr. Zachariah J. Hanes)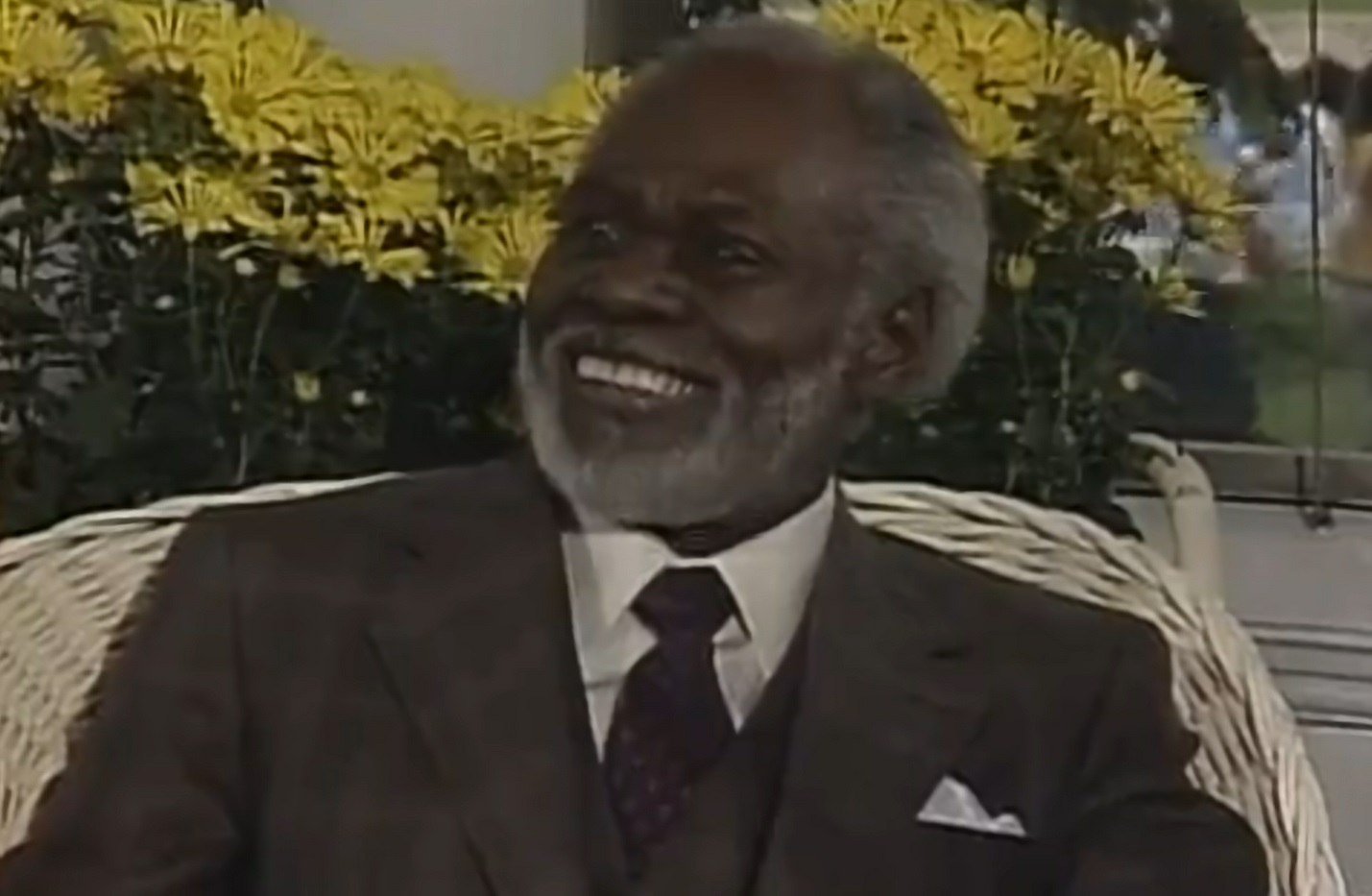 I wrote about The Cosby Show Season 3's "Hillman" episode recently for its other major guest star, Gloria Foster, who plays the new president of Hillman College, but Seneca was the other half of the episode, as the RETIRING president of Hillman College. Like Foster, Seneca got to give a great little in-character speech.
The Golden Girls (Alvin Newcastle)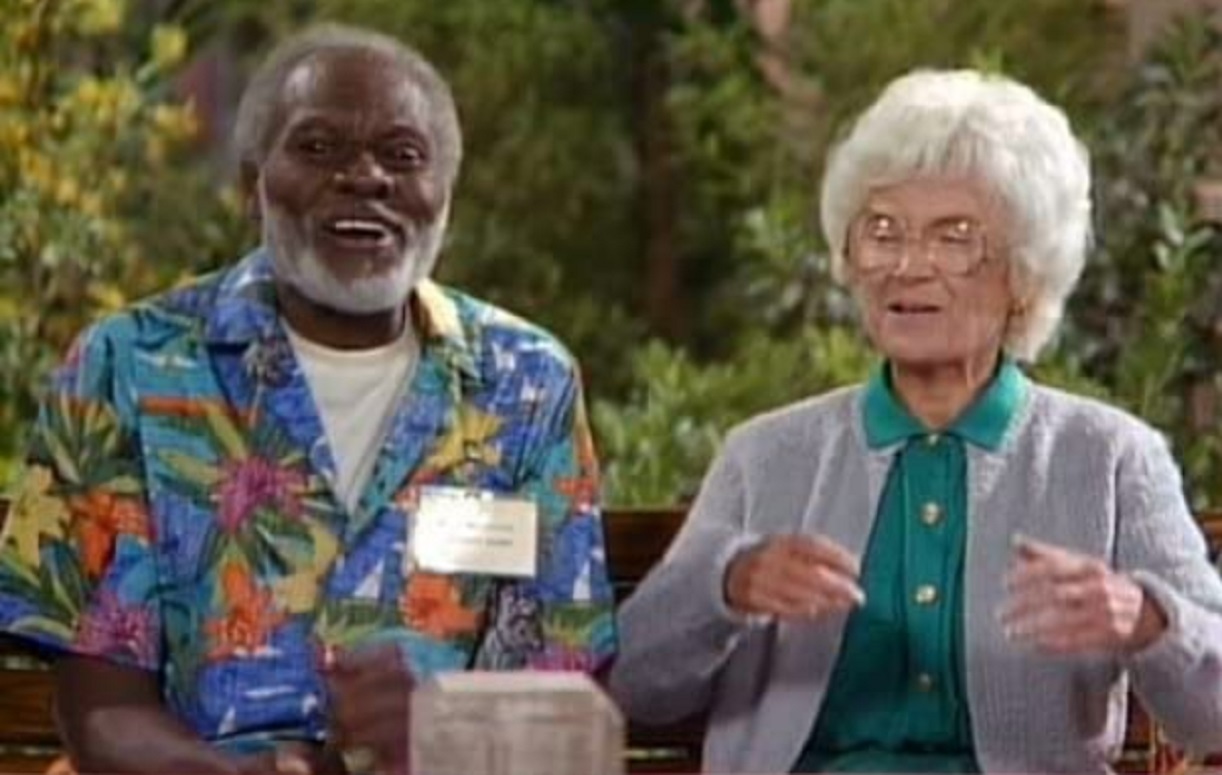 In The Golden Girls Season 3 premiere, "Old Friends," Sophia (Estelle Getty) befriends a man, played by Seneca, and starts hanging out with him regularly on the beach. However, he begins to act erratically after a while and she learns from his daughter that he has Alzheimer's and from that point forward, Dorothy prepares Sophia for the end of the friendship (as the daughter is moving him out of the city) and the whole thing is about just as tragic as you would imagine, but Seneca played the hell out of his part.
China Beach (Ernie)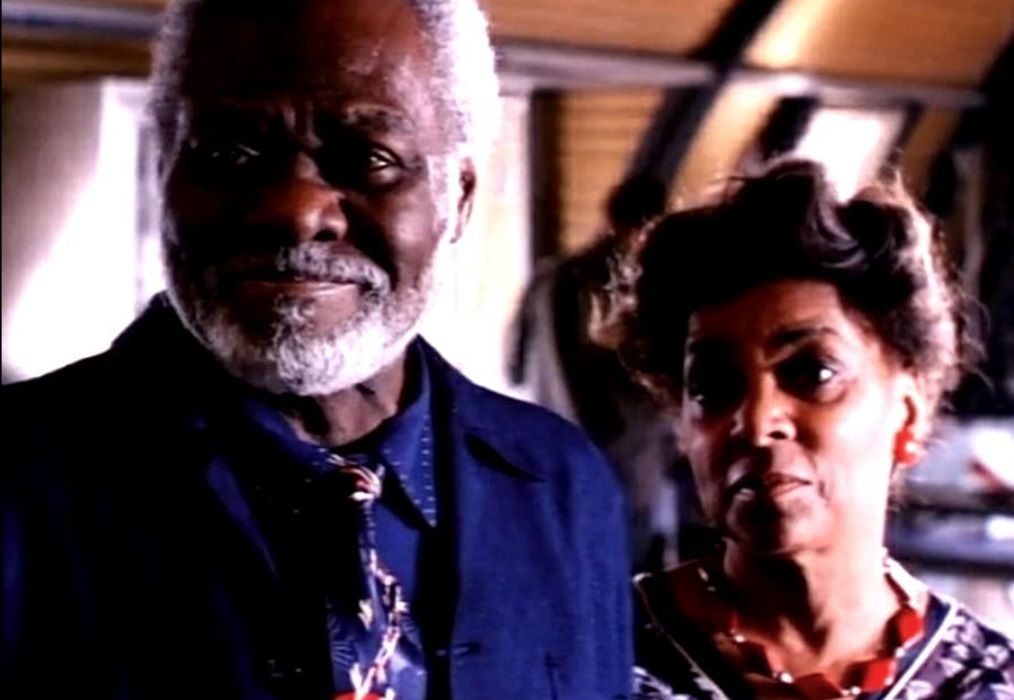 In China Beach Season 3's "Skylark," Seneca and the iconic Ruby Dee play two ballroom dancers who show up in camp and entertain everyone, but it turns out that they are really angels whose grandson was killed that day. I mean, does this lean a bit too hard into "Magical Negro" territory? Yes, yes it does, but Seneca and Dee still play their parts with aplomb. Their interactions with Dana Delany's McMurphy are excellent, but I think their interactions with Marg Helgenberger's KC are the highlights of the episode.
Doogie Houser, MD (Blind Otis Lemon)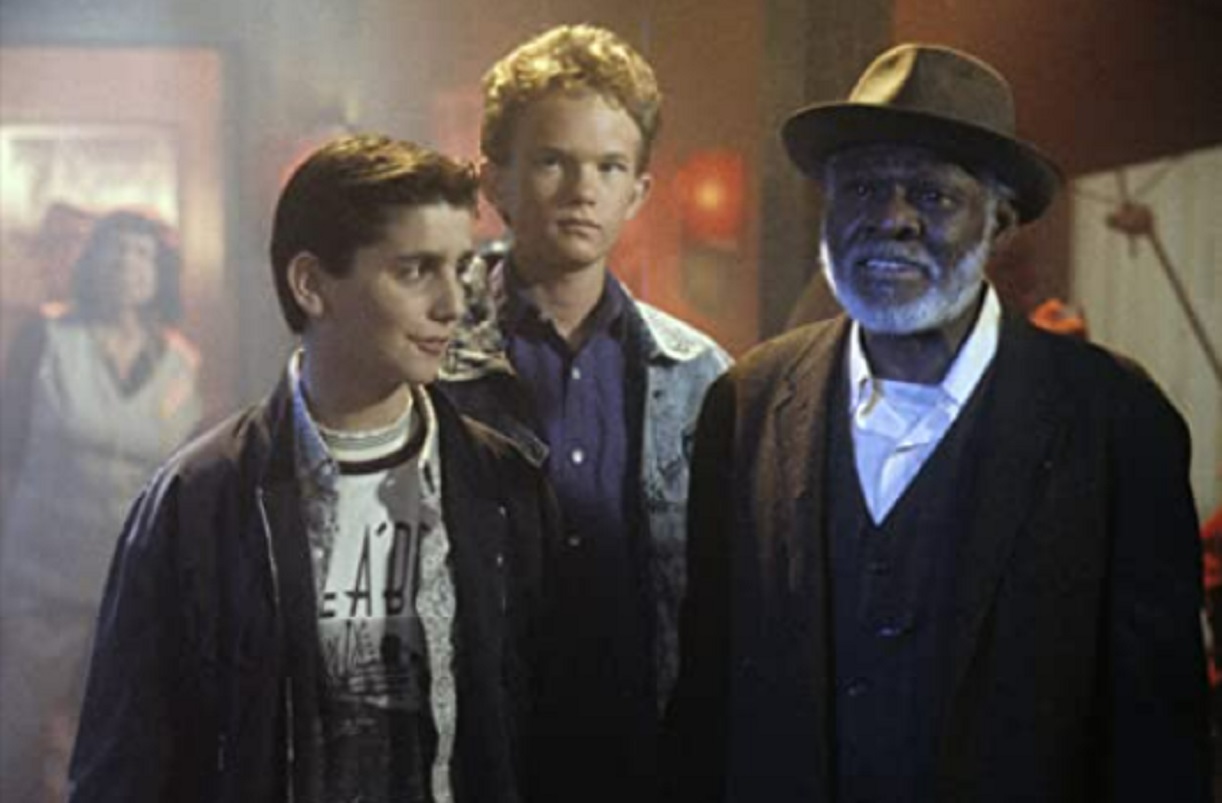 Like I said, Seneca kept getting cast as a blues musician during the 1980s, but this Doogie Houser, MD Season 2 episode, "Doogie Sings the Blues," was at least a good take on the concept, with Seneca's Blind Otis Lemon having a tumor that might leave him deaf after it is removed, so Doogie sneaks him out to have perhaps one last performance. Very touching stuff.
If you folks have any other actors you'd like to suggest for this feature, drop me a line at brian@poprefs.com! I have my 28 for this month, but A. feel free to suggest people for the future and B. maybe you'll suggest someone for this month that I like better than the 7 remaining actors I've already chosen.