Five Great Art Evans Guest Appearances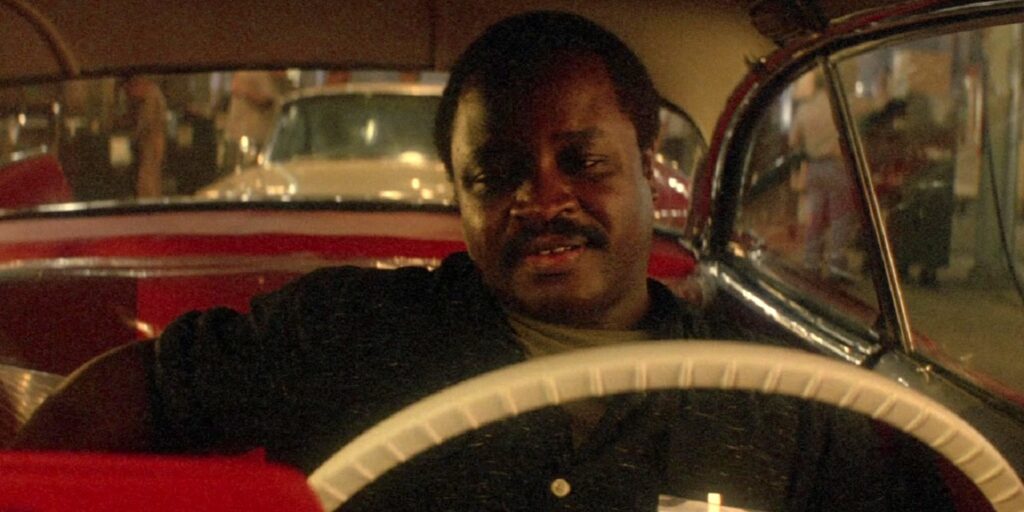 Today, we look at five great guest appearances by Art Evans
This is "Following a Star," a new feature where I spotlight five great guest spots by an actor who frequently did/does guest spots on TV series in their careers. It doesn't mean that they've NEVER been regulars on shows, but obviously I'm not looking to spotlight people who are best known for their regular TV roles (like no Jason Alexander or Florence Henderson, for instance).
Since this is Black History Month, I'll specifically spotlight Black character actors this month.
Art Evans' first big acting break happened in 1965 when he was part of the Tony-nominated play, The Amen Corner, which was Beah Richards' big breakout role, as well. Evans has been working ever since, with perhaps his most notable roles being the first victim in Stephen King's Christine and as the head of airport security in Die Hard 2. He's worked in many films and TV shows. Here are five great guest appearances he has made on TV shows.
Chico and the Man (Bubba)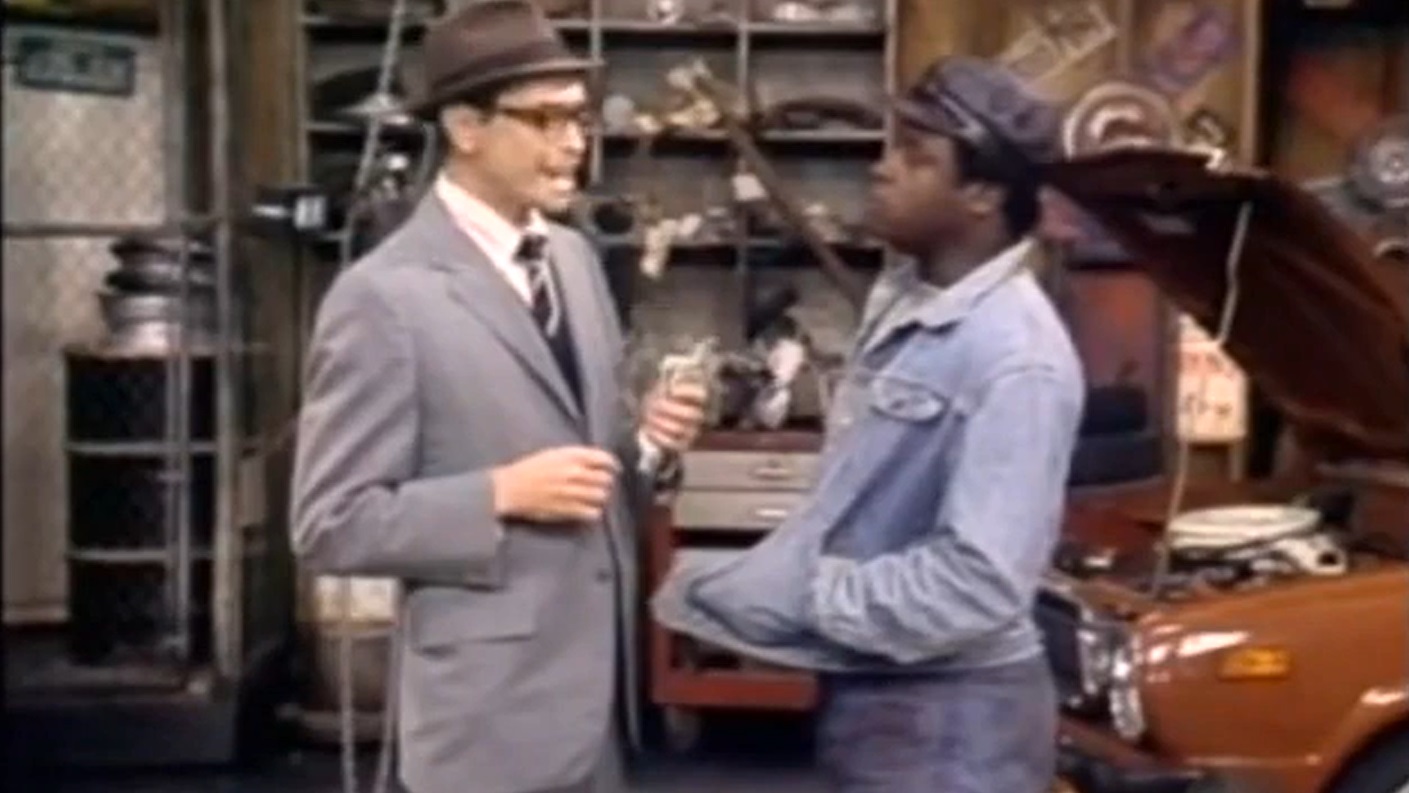 In Chico and the Man Season 2's "Too Many Crooks," Evans received his first on-screen credit playing "Bubba" in a clever episode of the series where Chico and Ed Brown (the "man") decide to keep their garage open 24 hours a day. This soon leads to Ed being robbed late one night. The robber is a pitiful sort who doesn't know how to do a robbery (he loses his gun during the robbery), so Ed ends up feeling pity on him and giving him $20 bucks (this is different from Ed's typical grumpy behavior) and when a cop hears about it, it makes the newspapers as a human interest story.
The problem is that suddenly the garage keeps getting robbed, with people thinking they'll just get handouts! Chico is held up the next day, and then another guy, Bubba, holds up the hold-up guy! In the end, Chico invites both men to have some sandwiches and they can just talk. Soon, the garage has become essentially a 24-hour mission, with all the would-be thieves forming friendships together. Evans is great as young Bubba. It's not a huge role, but it's an engaging one.
Hill Street Blues (William Teacher)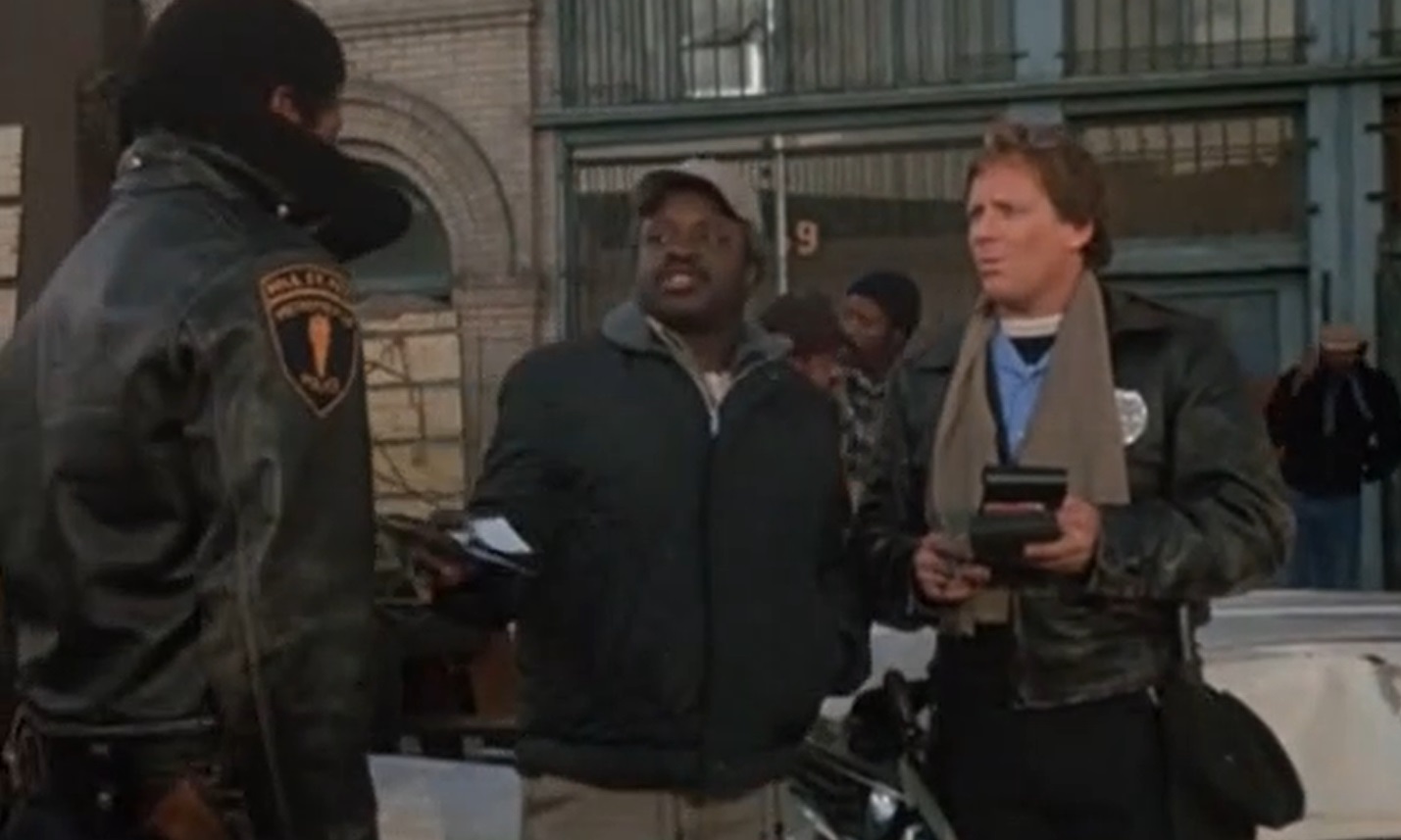 In Hill Street Blues Season 2's "Chipped Beef," Evans plays William Teacher, a truck driver who gets into a traffic accident due to a guy who is high as a kite driving through a stop sign. When Hill (Michael Warren) and Renko (Charles Haid) arrive on the scene, Teacher is arguing with a White woman who then hit Teacher from the other side when he is hit by the druggie's car. She's calling him "boy" and it is so messed up. Anyways, Hill and Renko start to sort things out, with Renko pulling the druggie from his car. Renko is then distracted by some lookie-loos, and he misses that the druggie then picks up a pipe and goes to brain Renko. Teacher shouts at him to look out, and Renko misses possibly being killed.
He's very grateful to Teacher, but it turns out Teacher's driver's insurance is out of date because of a company snafu. Grateful for Teacher's help, he allows him to bring the info by the station later that afternoon. However, when Teacher's information is entered into the system, it turns out that he has an open warrant out from Kansas City. So Detectives LaRue (Kiel Martin) and Washington (Taurean Blacque) head over to pick him up. They catch him trying to leave town with his family. The crowd there is not happy about the cops trying to bust a decent family man like Teacher over some nonsense, but Teacher tells the other people to calm down and let the cops do their jobs.
So now all of the cops pretty much love Teacher, but he has a warrant, which he explains was some trumped up assault charge where it kept getting rescheduled, forcing him to miss work and lose jobs, so he just gave up and left KC and started a new life. Renko pleads with Captain Furillo (Daniel J. Travanti) to cut Teacher a break, but Furillo turns him down. In the end, though, Furillo throws his men a bone by "losing" Teacher's paperwork, letting him go. Evans is so charming in the episode that you absolutely feel for the guy and want him to have a happy ending.
A Different World (Mr. Johnson)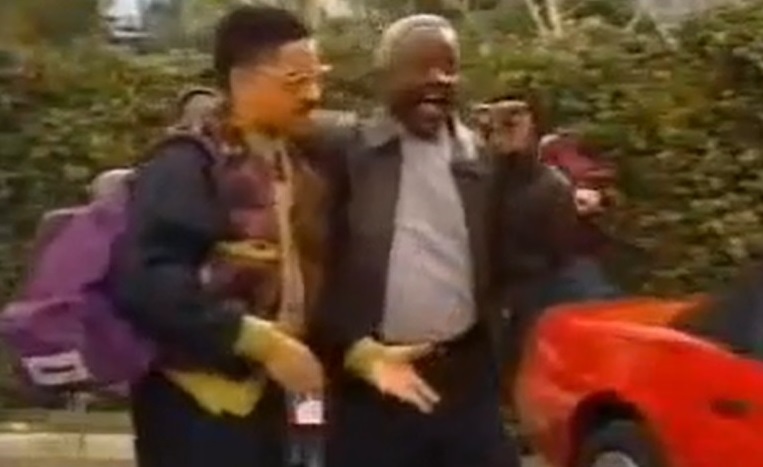 In A Different World Season 4's "The Apple Doesn't Fall," Ron Johnson (Darryl M. Bell) tells his father, played by Evans, that he wants to become a professional musician. Mr. Johnson, a successful used car salesman who planned on his son joining his car dealership, goes apoplectic over the news, and Evans does an outstanding job playing the over-the-top distraught father. In the end, they bond over the fact that his dad DID buy him his first drum kit, and so they make up.
Mad About You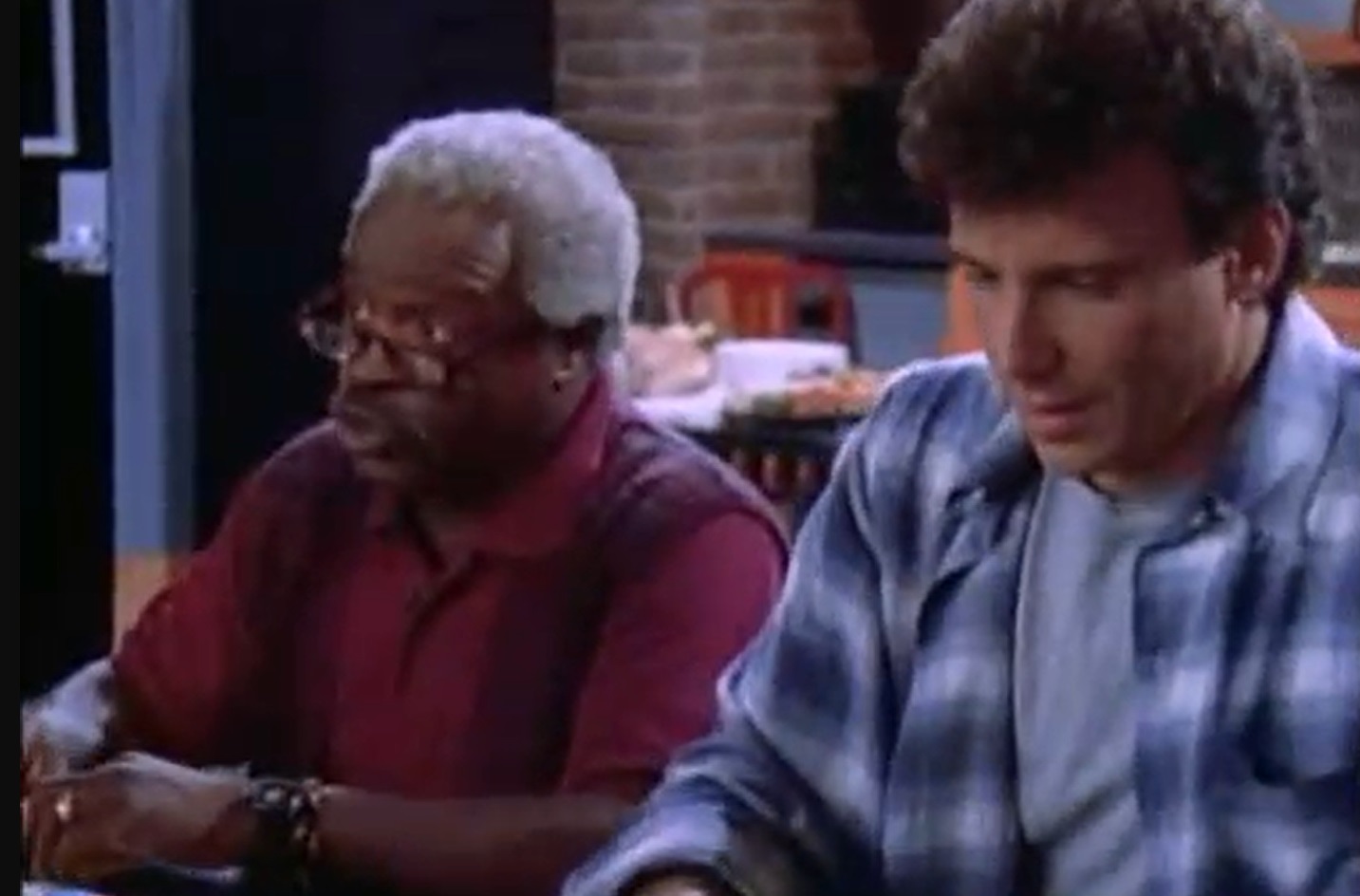 In Mad About You Season 1's "Out of the Past" and "I'm Just So Happy For You," Evans looked to be a regular character on the series as Paul Buchman's film editor, who would regale Paul with stories of all of the famous film directors he worked with over the years (Paul does not believe him). He's really good in the two episodes, but I can see why the writers perhaps thought that it was a bit that would get old, or perhaps they just wanted someone different, as Paul would get a different film editor who would show up on and off for the rest of the series.
Family Matters (Ben/Santa Claus)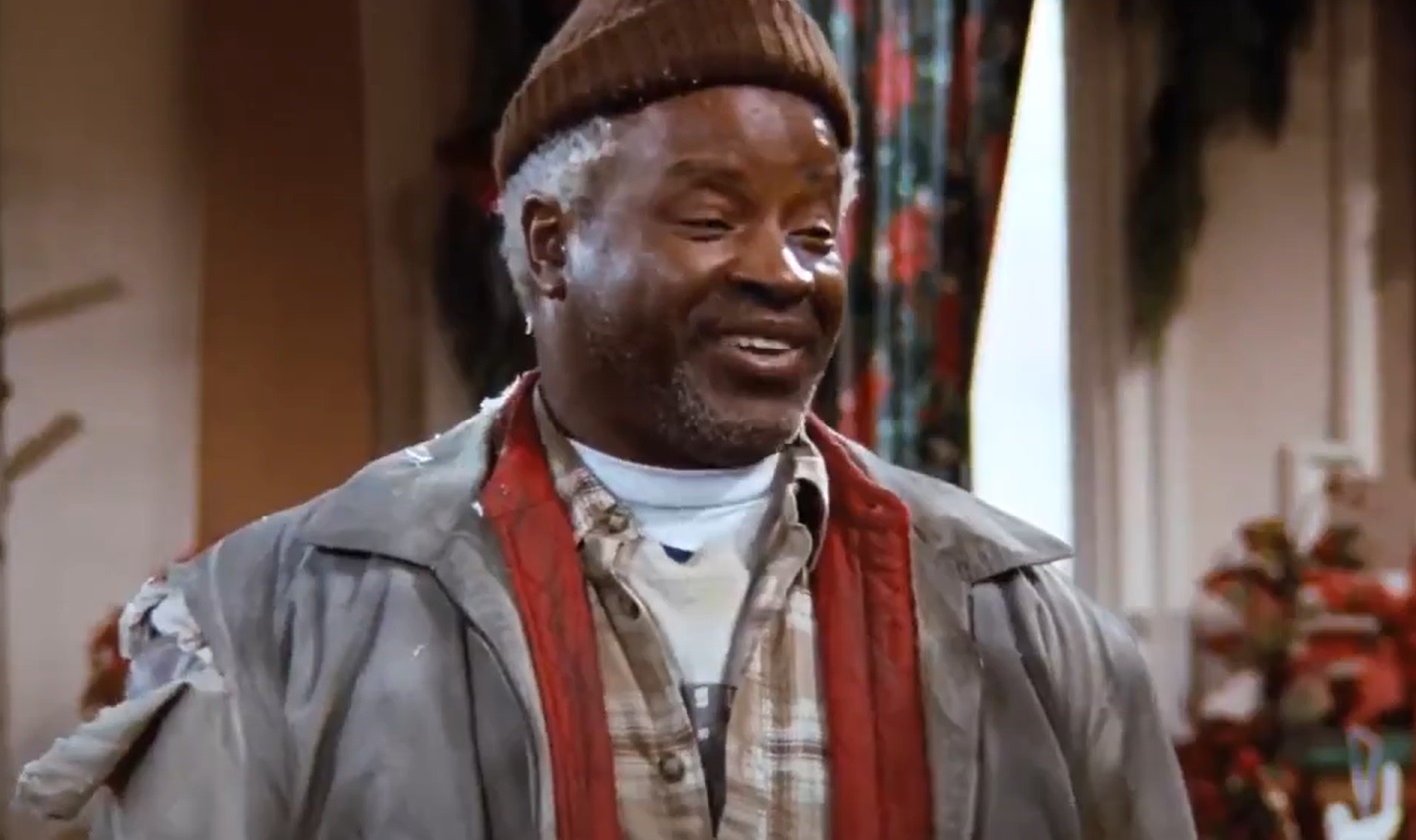 In Family Matters Season 6's "Miracle on Elm Street," little Richie asks a homeless man named Ben to spend Christmas with the Winslows. The others are uneasy with it, but none of them can really say no, so they let the eccentric Ben into their home. However, on Christmas Eve, Ben leaves. Carl tells him he shouldn't go, as Carl has found a shelter with a spot for him, and is even lining up some work for him, and he could stay through Christmas first before going to the shelter, but Ben explains that he is actually Santa Claus in disguise and he just wanted to see if there was a family out there that had the true spirit of Christmas, and the Winslows showed him that there was.
Now, is that a bizarre plot? Sure, I mean, it IS Family Matters, but Evans played the heck out of it!
If you folks have any other actors you'd like to suggest for this feature, drop me a line at brian@poprefs.com! I have my 28 for this month, but A. feel free to suggest people for the future and B. maybe you'll suggest someone for this month that I like better than the 21 remaining actors I've already chosen.