Five TV Episodes That Inadvertently Became Quasi-Backdoor Pilots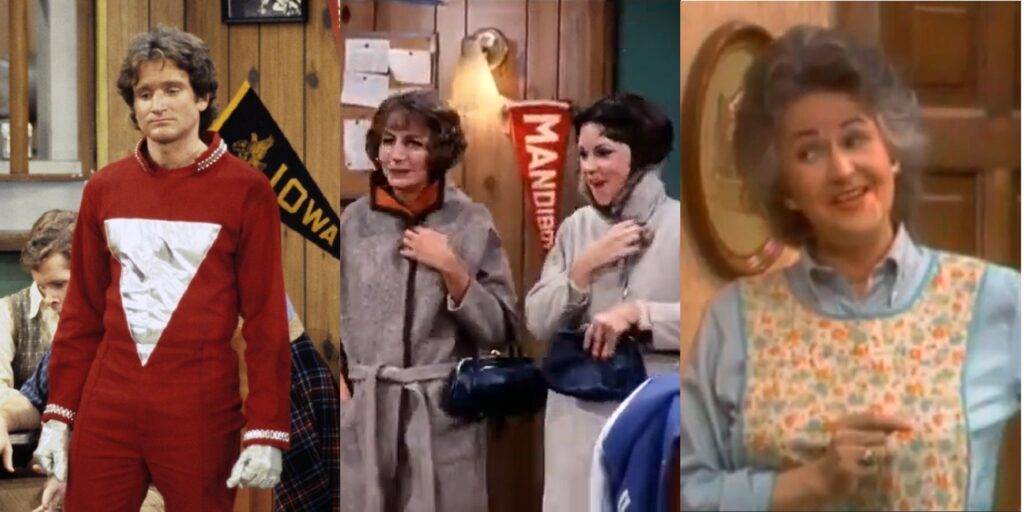 Today, we look at five TV episodes that inadvertently became quasi-backdoor pilots.
In Drawing Crazy Patterns, I spotlight at least five things from pop culture that fit under a specific theme (basically, stuff that happens frequently enough to be worth pointing it out). Note that these lists are inherently not exhaustive. They are a list of five examples (occasionally I'll be nice and toss in a sixth). So no instance is "missing" if it is not listed. It's just not one of the five examples that I chose. You can always feel free to suggest ANOTHER example that fits the theme, if you'd like, but nothing is "missing" from this list.
As I assume you know, I do a bit on the site about backdoor pilots, which are episodes of regular TV series that are intended to also work as pilots for a new series. However, often, there are also episodes of TV shows that introduce interesting characters just for the sake of having an interesting episode, and not with any spinoff intent in mind. When those characters do well, then they sometimes DO get spinoffs, and so their debuts inadvertently become sort of backdoor pilots retroactively. Here are five examples of this sort of thing.
DIRTY SALLY ON GUNSMOKE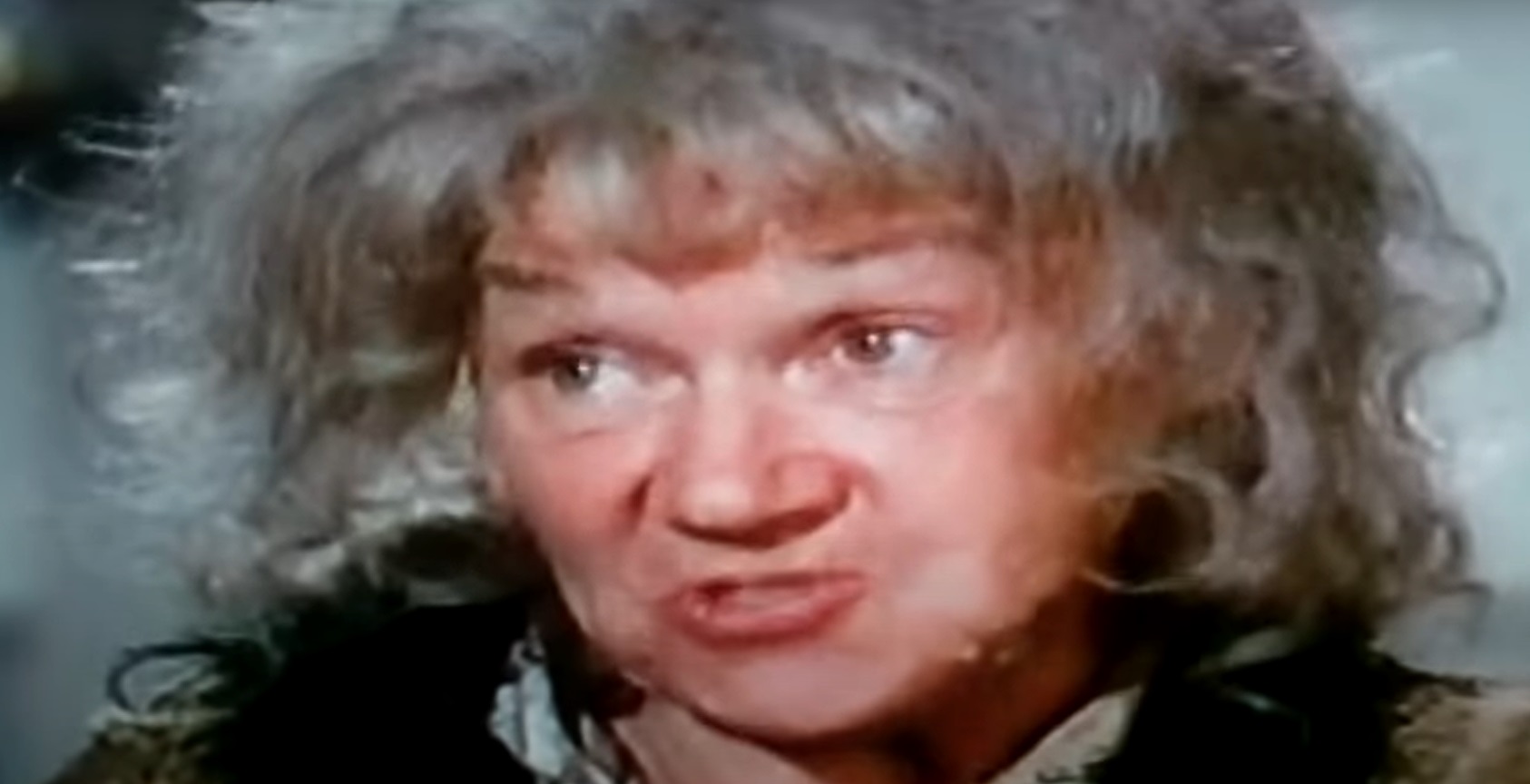 In a lot of ways, the iconic western TV series, Gunsmoke, was an anthology all throughout its 20-season run, with guest stars driving the plots of each episode with their various misadventures. However, once the show became an hour-long program, that became even more of a thing, as obviously there was now twice as much story to tell, so naturally that extra time was mostly devoted to the guest stars so that the regular actors didn't have to do twice as much work. A knee injury, though, to Gunsmoke star, James Arness, around Season 12, changed the show a good deal. He was limited in how much he could film, so Arness would famously go missing for almost the entire episode for many episodes (he would always make an appearance, though, and often his appearance was pivotal, like showing up at the end of the episode to kill the bad guy), so the show HAD to become an anthology in a way it never had before, with a number of episodes outright starring the guest stars (while before, the guest stars would typically at least CO-star with one or more of the regular Gunsmoke characters, but post-Season 12, the guest stars would often carry the episodes almost entirely by themselves).
In the two-part Season 16 episode, "Pike," an old woman named Dirty Sally takes in a fugitive and nurses him back to health and, in the process, basically reforms him. It's a really good two parter with an excellent performance by acclaimed veteran actor, Jeanette Nolan (and a strong performance by Dack Rambo as Pike, the aforementioned wounded fugitive). Well, it did so well that bizarrely, Dirty Sally got her own series, titled Dirty Sally, making it the only Gunsmoke spinoff, as far as I know of. Dirty Sally later returned for a TRUE backdoor pilot for her new series, which I guess I'll eventually feature in my backdoor pilot feature.
MAUDE ON ALL IN THE FAMILY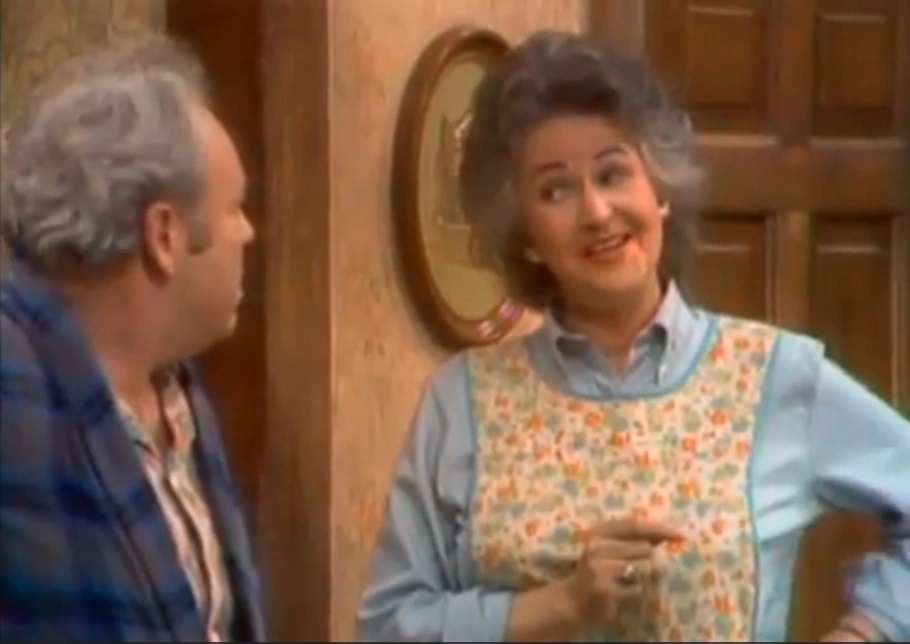 Bea Arthur's debut as Edith's cousin, Maude, in All in the Family's Season 2's "Cousin Maude's Visit" is brilliant right from the start, with her liberal attitudes clashing with Archie Bunker's beautifully, especially because she had just as bad of an attitude as he does. The episode was such a success that there was a backdoor pilot for Maude's own series by the end of that very same season (I'll also address THAT backdoor pilot in the future).
LAVERNE AND SHIRLEY ON HAPPY DAYS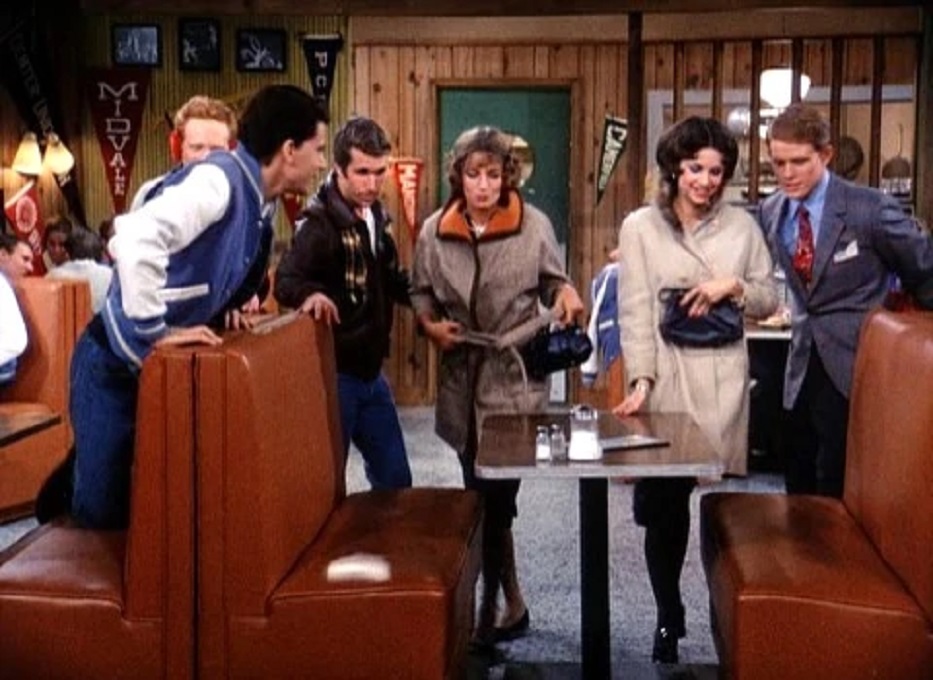 In Season 3 of Happy Days, Garry Marshall cast his sister, Penny Marshall, and Cindy Williams, as two friends of Fonzie that he used as a confidence boost for Richie Cunningham, as Shirley was "easy." But Richie, of course, stills screws it up. However, the audience responded so well to Laverne and Shirley that Marshall very quickly put together a spinoff series starring the pair, and it was ready to go by the end of Season 3 (Laverne and Shirley guest starred in an episode that aired the same night that Laverne and Shirley debuted, but I don't think that I would call it a backdoor pilot, really).
MORK ON HAPPY DAYS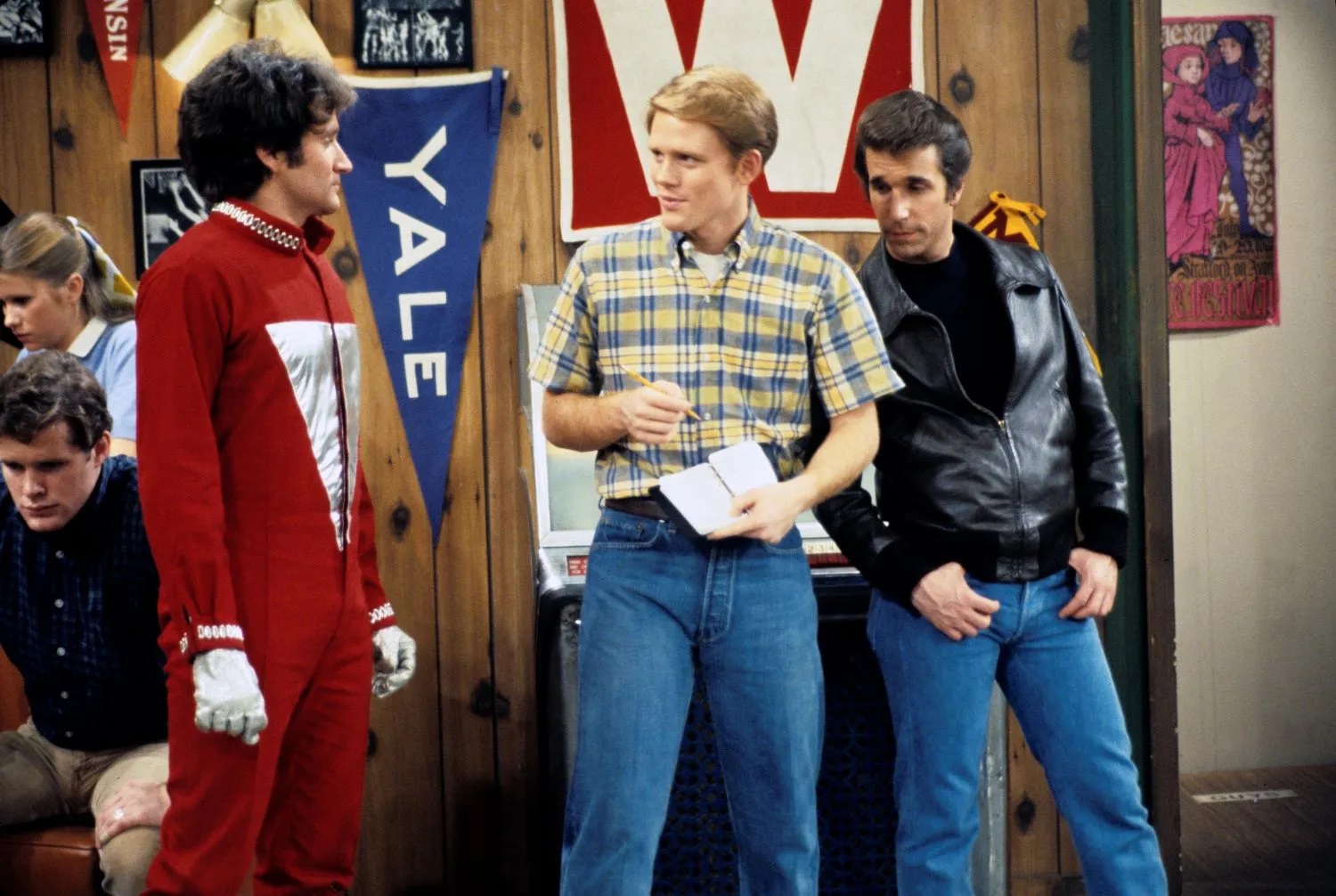 People often think that Mork's debut on Happy Days was designed with a spinoff in mind, but that wasn't the case at all. It was just an idea for a Season 5 episode. Robin Williams was so good, though, that the following year, a spinoff WAS created, and Mork returned for a backdoor pilot for Mork and Mindy (I'll get to that eventually, as well).
BUDDIES ON HOME IMPROVEMENT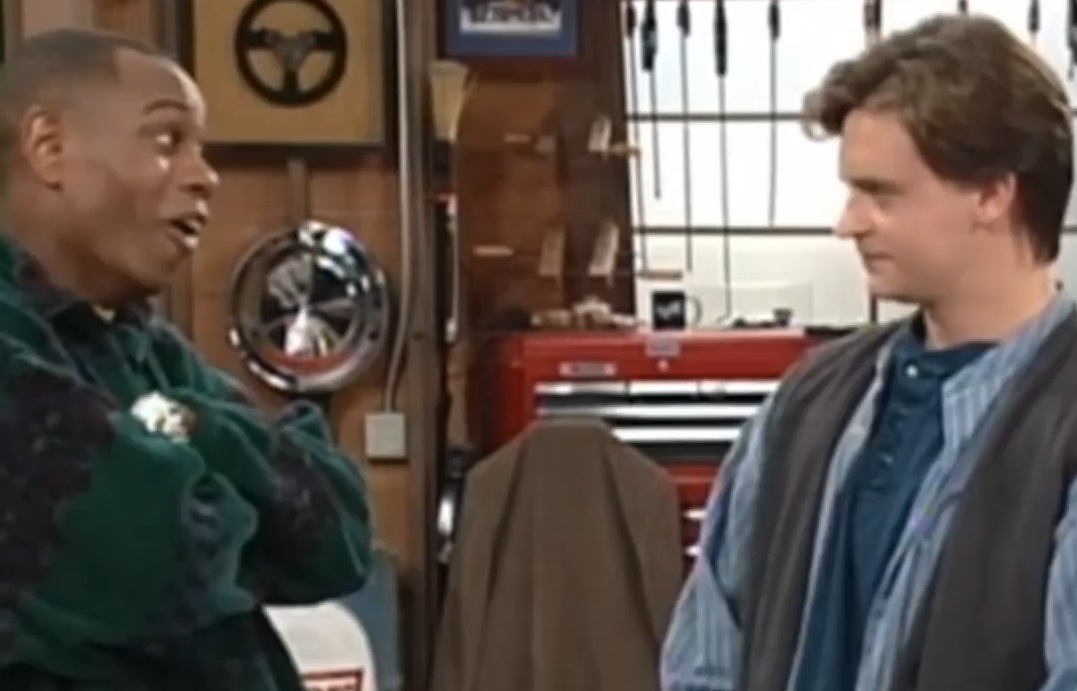 This is a really odd one. Dave Chappelle and Jim Breuer appeared on an episode of Home Improvement as two buddies who are helped out by Tim Taylor on Tool Time. Their appearance was so well-received that ABC decided to give them their own spinoff…and then promptly replaced Breuer with a different actor, Christopher Gartin, for the new series, Buddies, which was canceled very quickly. There was no backdoor pilot for the revamped series.
Okay, folks, if you have suggestions for a future Drawing Crazy Patterns, drop me a line at brian@popculturereferences.com!