Great Actors Who Were Never Regulars on a TV Series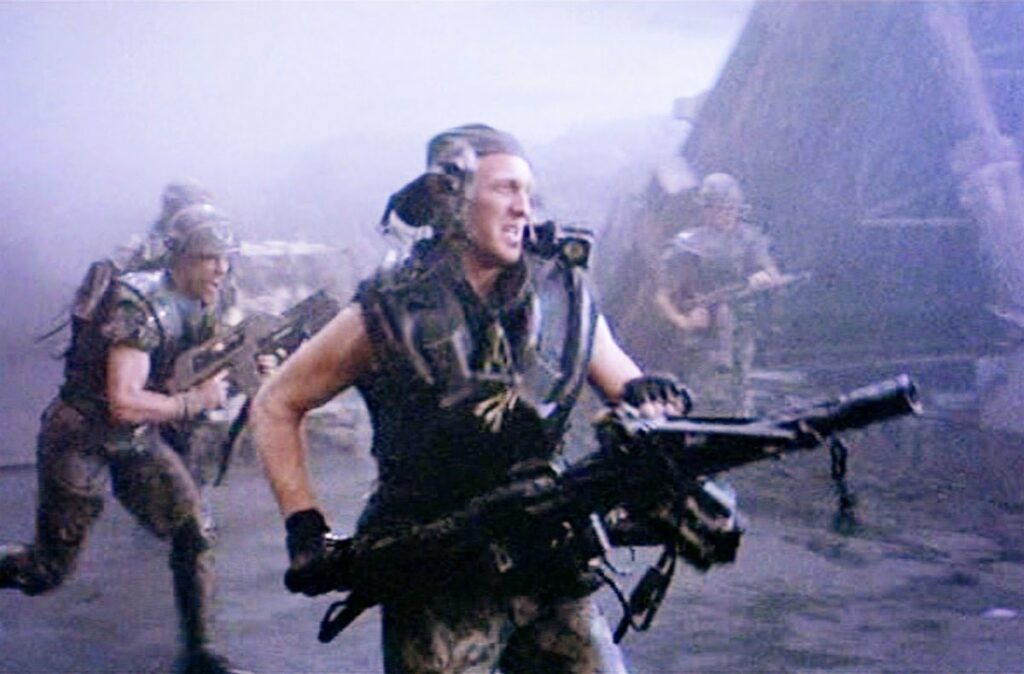 Today, we spotlight five great actors who were never regulars on TV series.
In Drawing Crazy Patterns, I spotlight at least five things from pop culture that fit under a specific theme (basically, stuff that happens frequently enough to be worth pointing it out). Note that these lists are inherently not exhaustive. They are a list of five examples (occasionally I'll be nice and toss in a sixth). So no instance is "missing" if it is not listed. It's just not one of the five examples that I chose. You can always feel free to suggest ANOTHER example that fits the theme, if you'd like, but nothing is "missing" from this list.
Based on a challenge I put to my Facebook friends last year, let's look at five great actors who never had a regular role on a live action primetime TV series, meaning that their name was actually listed in the credits (and did enough guest work on television where it was clear that they'd take a regular series at some point if it were offered. So no movie stars, even though most movie stars HAVE been regulars on TV series at some point in their lives, as well. But obviously, no to the Tom Cruises of the world, or even the Gene Hackmans or Robert Duvalls of this world, both of whom did TV guest spots before they hit it big in movies. Duvall obviously did TV miniseries in his career, but not ongoing series and Hackman actually nearly took the role of Mike Brady in The Brady Bunch before his agent said he shouldn't tie himself down to a series at that point in time. His agent was obviously correct).
KATHLEEN CROWLEY
One of the amusing things about early television shows is that they all did so many episodes that even a recurring role, like Crowley had on the early TV series, Waterfront, saw her appearing SEVENTEEN TIMES over two seasons on the show, as the fiancee of the son of the lead character, a tugboat captain (the son was ALSO a tugboat captain). All sorts of adventures took place on the waterfront, it appeared.
The most interesting thing about Crowley is that while she was never a regular on any TV series, she would routinely have seasons where she was BASICALLY a regular on a show we could call "Warner Bros Television Anthology"…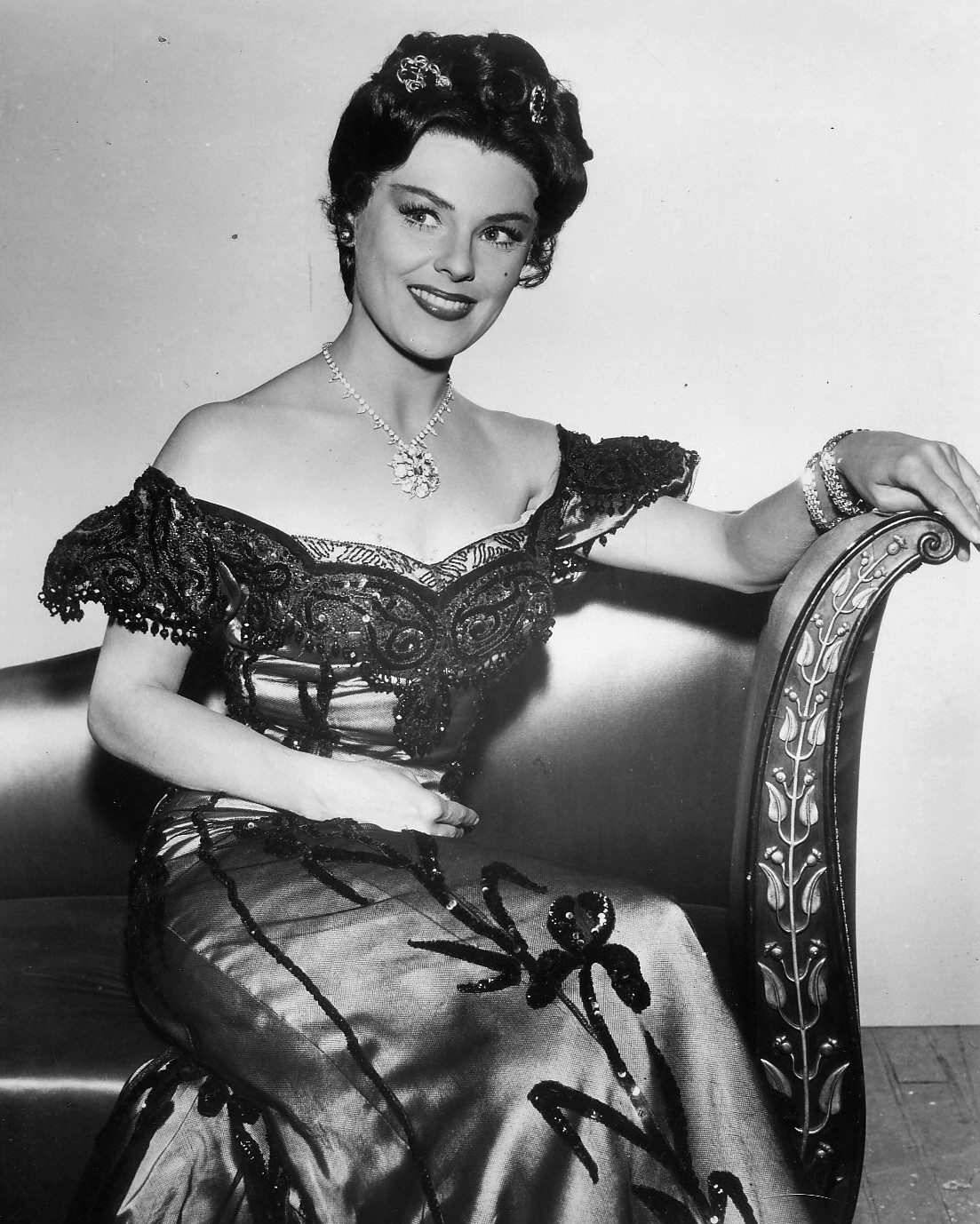 meaning that Warner Bros. Television would have Crowley do a number of prominent guest star spots on its various TV series, like Maverick and 77 Sunset Strip. It is likely that Crowley was paid MORE during this period than if she HAD been a regular actor on those shows, but at the same time, obviously the work was not as steady as a regular gig. She was particularly good on Maverick playing a series of seductive femme fatales for the Maverick brothers (and cousin). Her eight appearances as the female lead of episodes were a Maverick record. Crowley passed away in 2017 at the age of 87.
FRITZ WEAVER
I'll admit, I had to throw in "primetime" as a caveat to get the great Fritz Weaver in there, as suggested by my pal Kelvin, as Weaver actually had a brief period of being a listed cast member on the soap opera All My Children late in his life.
The Tony Award-winning actor (Best Actor in a Play for 1970's Child's Play), who is a member of the American Theater Hall of Fame, is perhaps best known for his role as Dr. Joseph Weiss in the hit miniseries, Holocaust, starring Meryl Streep, James Woods and Michael Moriarty (Moriarty beat out Weaver when they were both nominated for an Emmy for the series)…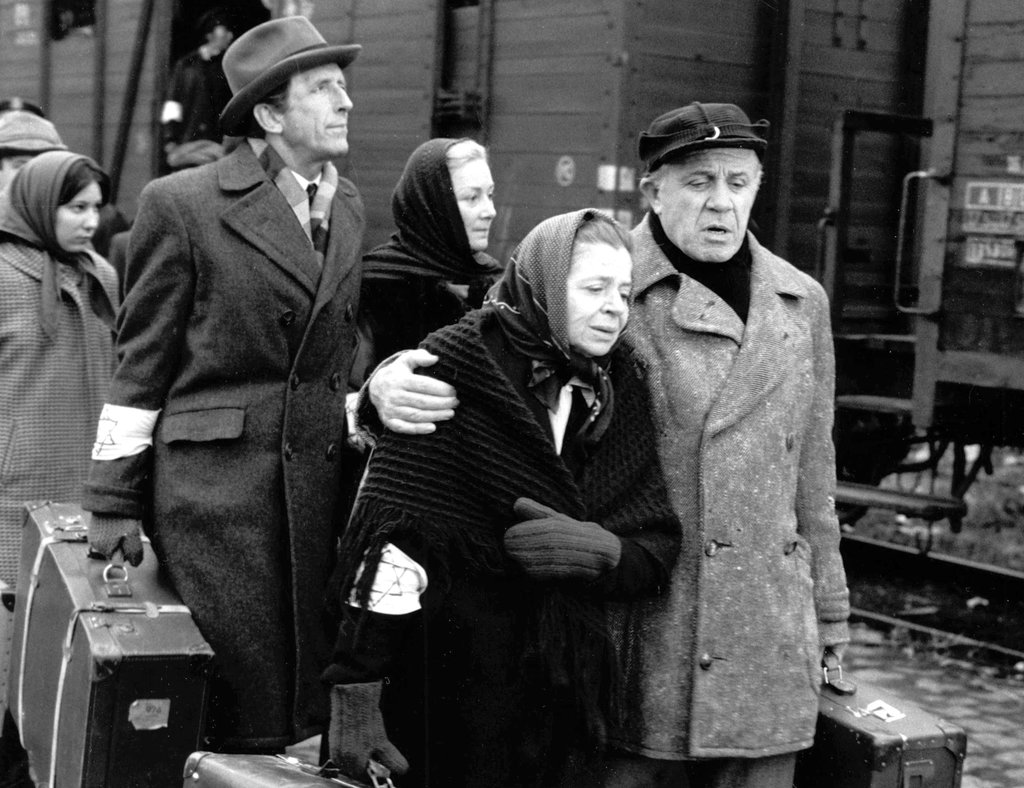 Weaver did a number of acclaimed small roles in films over the year, but was also a steady guest actor in a number of television series before turning mostly to voice work in the mid-1990s. He "secretly" retired in 2005, but would come out of retirement on occasion before passing away in 2016 at the age of 90.
MARK ROLSTON
Mark Rolston has had a steady career as a supporting character in films, most famously perhaps as one of the Colonial Marines in Aliens and as the sadistic rapist Bogs in The Shawshank Redemption, but he has never had a regular TV gig. Perhaps it is that trademark glare that he has that makes him work so well as a guest villain.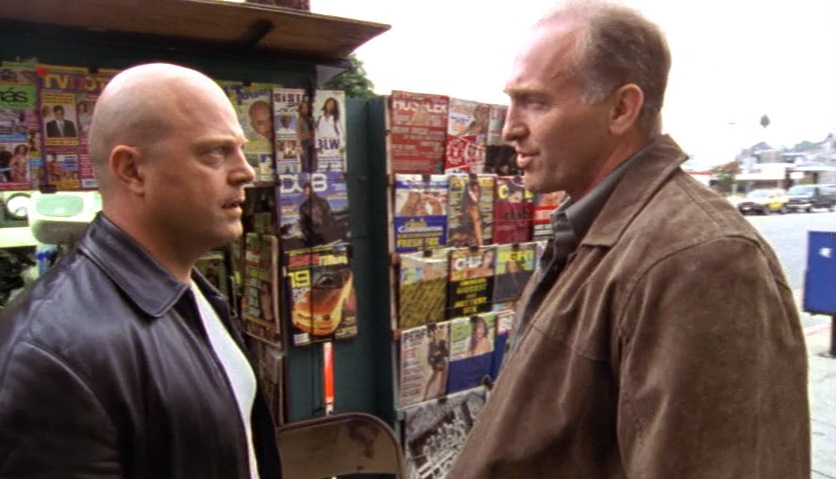 Rolston has had recurring roles on The Profiler and CSI: Miami and recently, Turn: Washington's Spies and Bosch, as well as a notable guest stint as a private investigator working for Vic Mackey on The Shield.
Rolston is a prolific voiceover actor. He played Lex Luthor on Young Justice and Firefly on The New Batman Adventures.
PAULA RAYMOND
Paula Raymond might be a bit unfair. The talented Western film actress actually turned down the role of Miss Kitty on Gunsmoke, but she almost instantly regretted the decision, noting later, "I didn't want to play a woman who worked in a saloon, week after week. I have a freckle on my face, and I sometimes put a beauty mark over it. They even put it on Amanda Blake, who finally got the part—although it was put on the opposite side from mine. I wanted them to soften the character but didn't think they'd do it. As it turned out, the character wasn't a trashy woman at all. She was just the type I would have liked to have played."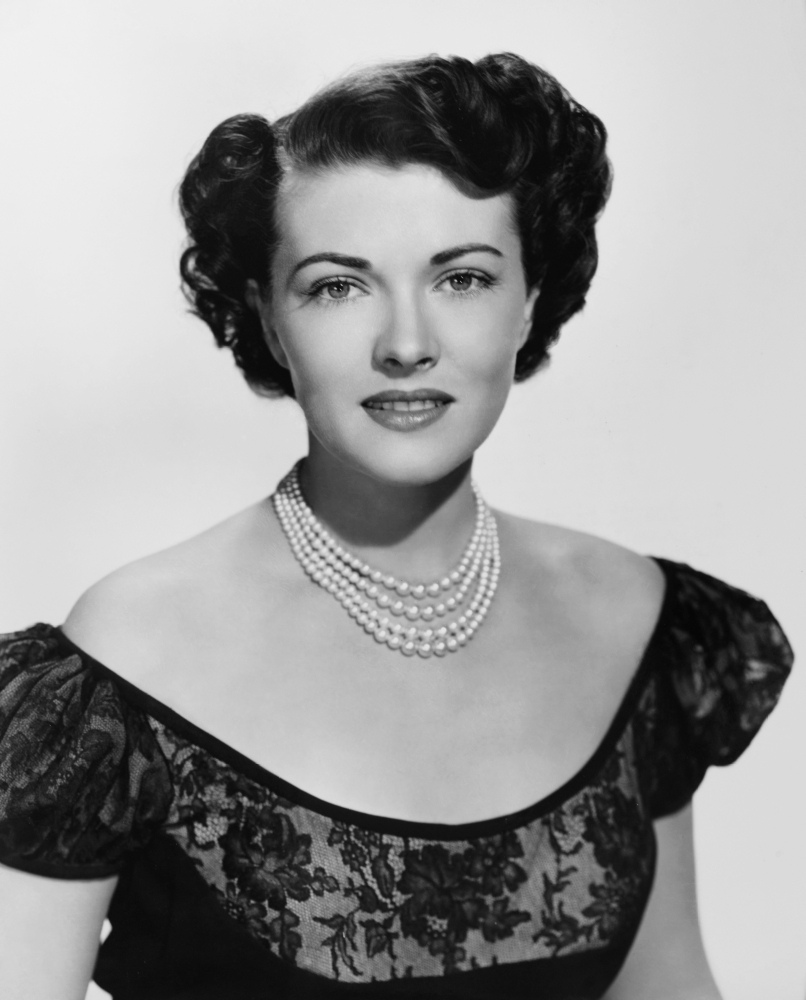 Instead, Raymond found herself just working as an in-demand guest actor on a wide variety of TV Westerns, including a memorable turn as an heiress on Maverick with Jack Kelly in the final season of that series.
The reason Raymond might be a bit unfair is that she was in a major car accident in 1962. She later described the accident as, "I was killed in an automobile accident. I was DOA, but a neurologist who said there was no pulse didn't think I was quite dead. My face was gone, my nose was gone—my face looked like hamburger. They worked on me for five and a half hours to put a nose on my face. I no longer have a sense of smell. It took away the bridge of my nose—and they couldn't put one back because it would make me look like a monster!"
While obviously a horrific accident, Raymond actually DID later return to acting, but it is fair to say that she probably never at the same level of fame as she was pre-accident. She still worked, though. Although she famously was injured AGAIN after just starting a new gig on the daytime soap opera, Days of Our Lives, in 1977 when she tripped over a telephone cord and broke her ankle, leading to the show writing her off. Raymond passed away in 2003 at the age of 79.
TED JORDAN
This one is probably also a bit unfair, as Ted Jordan appeared in over 129 episodes of the long-running TV Western, Gunsmoke, from 1961-1975, including an extended period on the series from 1966-1975 where he played a steady character (usually, he just played generic townsfolk) named Nathan Burke, who was the town's freight agent.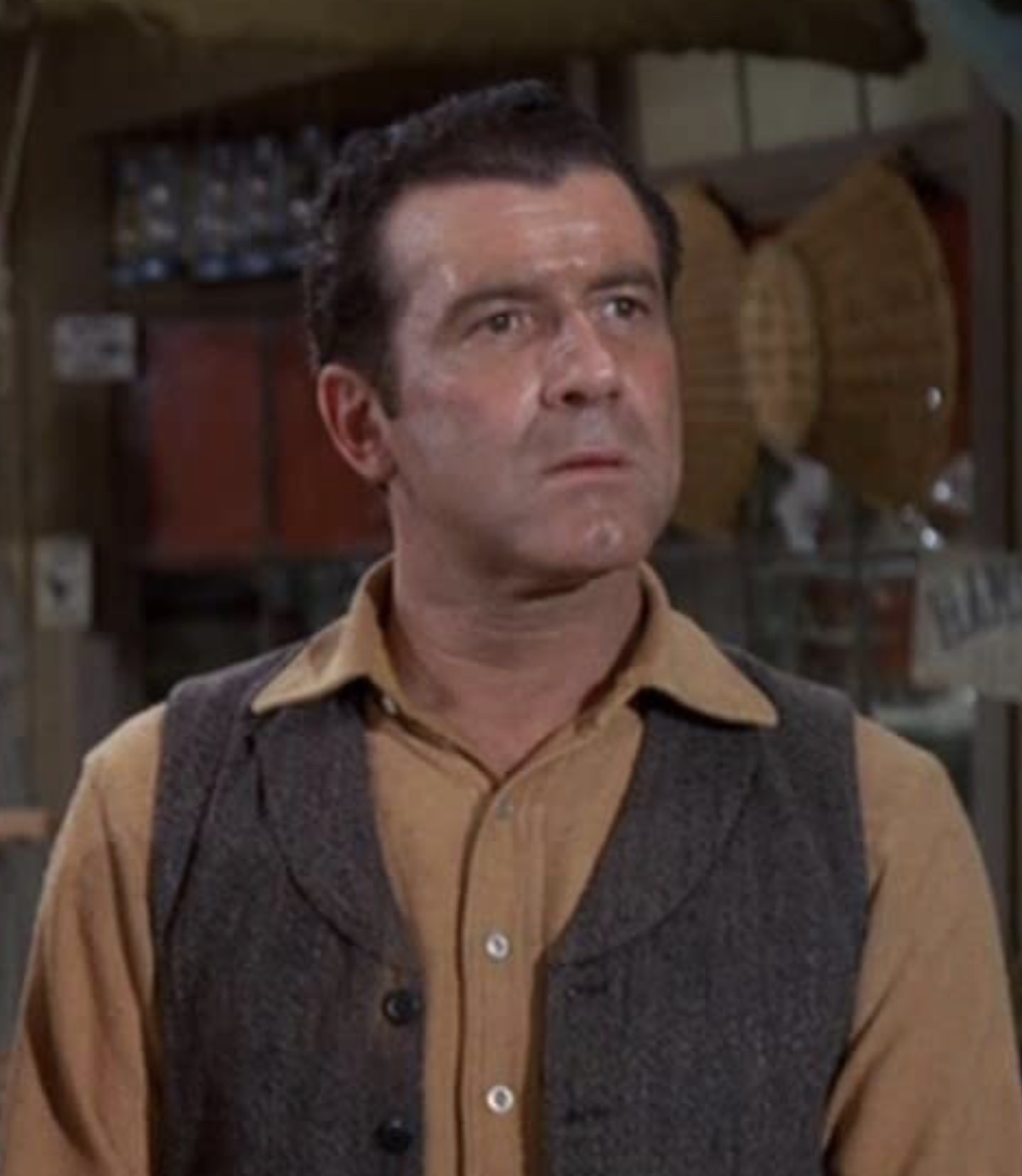 Burke was an important figure on Gunsmoke because he was the guy who got to be the "everyman" reacting to all the sorts of crazy stuff that went on on the series. In other words, if you needed someone to be cowardly or craven, Burke was your man. It allowed the regular cast members to maintain their heroism in contrast to Burke, while also getting it out there that under the circumstances, a different person might have a less than heroic position on things. You know, like, "Miss Kitty is being held hostage! We have to go save her! and the Burke would say, "DO we?"
Over time, Burke had appeared on the show long enough that he started to get a better edit, as it were, and he would just be sort of a generic guy who was there to give someone a job, do some plot exposition, join a posse, etc. Jordan did regular guest work on other TV westerns and continued to work in television after Gunsmoke went off the air, but never got a regular gig. Jordan passed away in 2005 at the age of 80.
Those are my picks, feel free to suggest some of your own! It's very hard to find really good actors who did frequent TV work who never got a regular gig, even on a quickly-canceled series.
If you have suggestions for a future Drawing Crazy Patterns, drop me a line at brian@popculturereferences.com!