How 'Mr. Bojangles' Wasn't Actually About Bojangles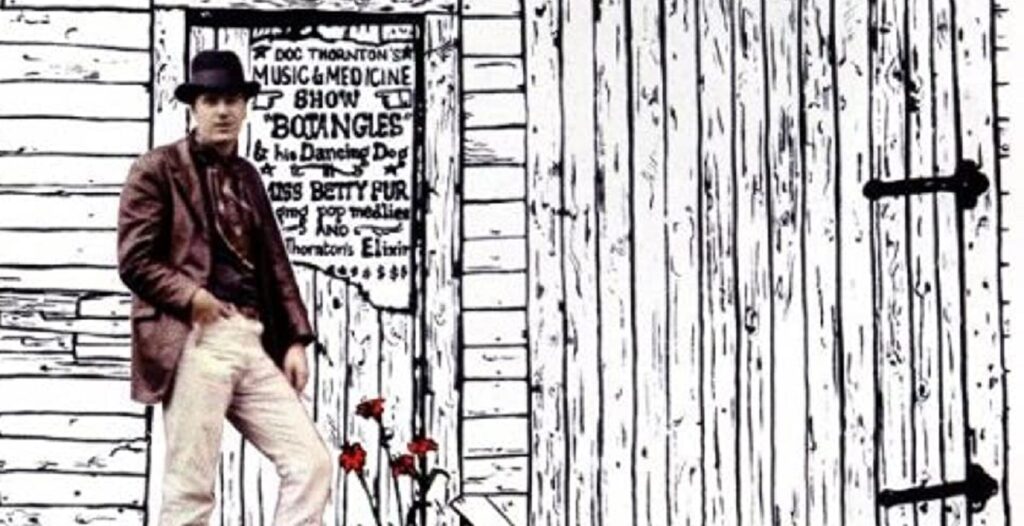 Today, we look at who the Mr. Bojangles was that the hit song, "Mr. Bojangles," was written about (Hint: It wasn't the famous tap dancer, Bojangles).
This is "What It's All About," a new feature that explains what certain notable songs were written about, provided that the song wasn't written about the work of another famous person (in which case that'd be a Meta-Message).
I did this as a Music Legends Revealed years ago, but I realize that it fits into this category, as well, so here you go!
Jerry Jeff Walker wrote and recorded "Mr. Bojangles" in 1968, but the song didn't become a hit until the Nitty Gritty Dirt Band did their own version of "Mr. Bojangles" in 1971 (amusingly, they inadvertently rewrote Walker's lyrics in a number of places simply by mishearing what he sang. Not major changes, of course).
For years, people have assumed that the song was about Bill Robinson, the legendary tap dancer, Bojangles, who famously danced with Shirley Temple in a few of her films in the 1930s (again, he was already an icon in vaudeville, but this cemented his fame)…
Heck, even the Nitty Gritty Dirt Band thought the song was about Bojangles.
But nope, it was about a homeless man who was NICKNAMED "Mr. Bojangles." Check out the lyrics:
I knew a man Bojangles and he'd dance for you
In worn out shoes
With silver hair, a ragged shirt, and baggy pants
The old soft shoe
He jumped so high, jumped so high
Then he lightly touched down

I met him in a cell in New Orleans I was
down and out
He looked to me to be the eyes of age
as he spoke right out
He talked of life, talked of life, he laughed
clicked his heels and stepped
Walker spent a weekend in jail in New Orleans in 1965 for public intoxication when the jails were crowded with homeless people (it was a holiday weekend, so the police were keeping the homeless locked up until the holiday weekend ended) and there was a homeless guy who was nicknamed Mr. Bojangles who tap danced for everyone in the cells. Since the jails were segregated back then, "Mr. Bojangles" wasn't even Black!
Okay, folks, if you have any suggestions for more What's It All About installments, drop me a line at brian@poprefs.com!