It's Not Cool to Hit Your Co-Stars to Get a More 'Authentic' Reaction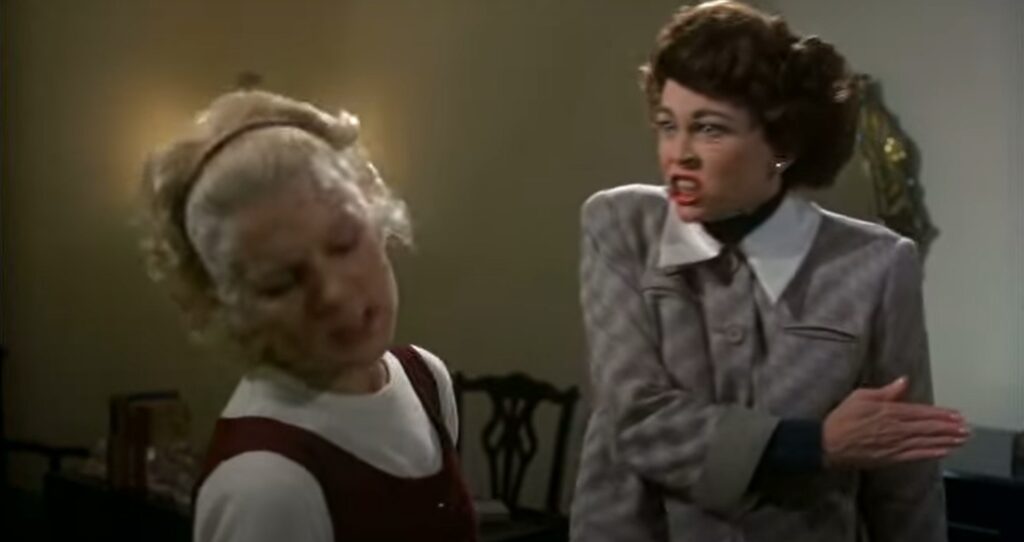 Today, I marvel at how we somehow still haven't gotten past the idea that it's cool for people to assault their co-stars to get a more "authentic" reaction.
This is "Just a Reminder," a feature where I just point out some stuff, typically in relation to a recent controversy in the world of pop culture.
A few years back, there was an interesting re-examination of a famous story about Dustin Hoffman and Meryl Streep during the filming of Kramer vs. Kramer, which won Streep her first Oscar. There is a big scene early in the film where Streep's character leaves her husband, played by Hoffman. She heads into the hallway, having announced that she is leaving.
From a Vanity Fair article in 2016:
On the second day, they continued shooting the opening scene, when Ted follows the hysterical Joanna into the hallway. They shot the bulk of it in the morning and, after lunch, set up for some reaction shots. Dustin and Meryl took their positions on the other side of the apartment door. Then something happened that shocked not just Meryl but everyone on set. Right before their entrance, Dustin slapped her hard across the cheek, leaving a red mark.

Benton heard the slap and saw Meryl charge into the hallway. We're dead, he thought. The picture's dead. She's going to bring us up with the Screen Actors Guild. Instead, Meryl went on and acted the scene. Clutching Joanna's trench coat, she pleaded with Ted, "Don't make me go in there!" As far as she was concerned, she could conjure Joanna's distress without taking a smack to the face, but Dustin had taken extra measures. And he wasn't done.
Here's the scene…
Hoffman also, according to Vanity Fair, "Improvising his lines, Dustin delivered a slap of a different sort: outside the elevator, he started taunting Meryl about John Cazale, jabbing her with remarks about his cancer and his death. 'He was goading her and provoking her,' [Richard] Fischoff [the producer of the film] recalled, 'using stuff that he knew about her personal life and about John to get the response that he thought she should be giving in the performance.' Meryl, Fischoff said, went 'absolutely white." She had done her work and thought through the part. And if Dustin wanted to use Method techniques like emotional recall, he should use them on himself. Not her."
It became a story again the following year, when Streep commented on it to the New York Times, noting, "This is tricky because when you're an actor, you're in a scene, you have to feel free. I'm sure that I have inadvertently hurt people in physical scenes. But there's a certain amount of forgiveness in that. But this was my first movie, and it was my first take in my first movie, and he just slapped me. And you see it in the movie."
So it became this thing where we had to come to terms with a story that was once used as an example of how good of an actor Dustin Hoffman was and how much he cared about getting an authentic reaction to the more modern take on it, which is, "What the heck, Dustin Hoffman?!"
And I think that that is the proper reaction, and yet, in the current season of The Flight Attendant, Sharon Stone plays Kaley Cuoco's mom and…improvises a slap during a scene! Here's Cuoco describing it to Jimmy Kimmel, "I think one of our scenes was 10 minutes long, and it's very emotional. Before we started the scene, she sat me down and said 'Hey how do you feel about me touching you in this scene?' I said whatever you want to do, you are Sharon Stone.' It's this very long emotional scene, and at the end of the scene, she's supposed to come up and say something very serious to me, and walk out… She says this line to me and she grabs my face and she whacks me! Sharon comes back and she says. 'Oh, my God, I love you, I didn't mean to do that, it just seemed right for the scene.'" Cuoco explains it was a real slap and then they did it two more times! "Three times, I got slapped! I say that with love, it was insane, but one of the best stories I ever had." She then noted she had to insist it be included in the episode, "I did not get slapped three times to not put that in the show," she joked. "The slap has made the episode and you will enjoy it in episode six.""
People, don't do that! Cuoco obviously has to go along with this NOW, but what else is she supposed to do? Even if she seriously IS cool with it, it is still unreasonable. There is no reason to hit your co-stars to get "authentic" reactions. Just try, you know, ACTING next time.
We have to stop glorifying this nonsense.
NOTE: I just wanted a famous movie slap in the header. This featured image from Mommy Dearest has nothing to do with this topic otherwise.