Jan Brady Was Even Upstaged By Marcia During Doll Commercials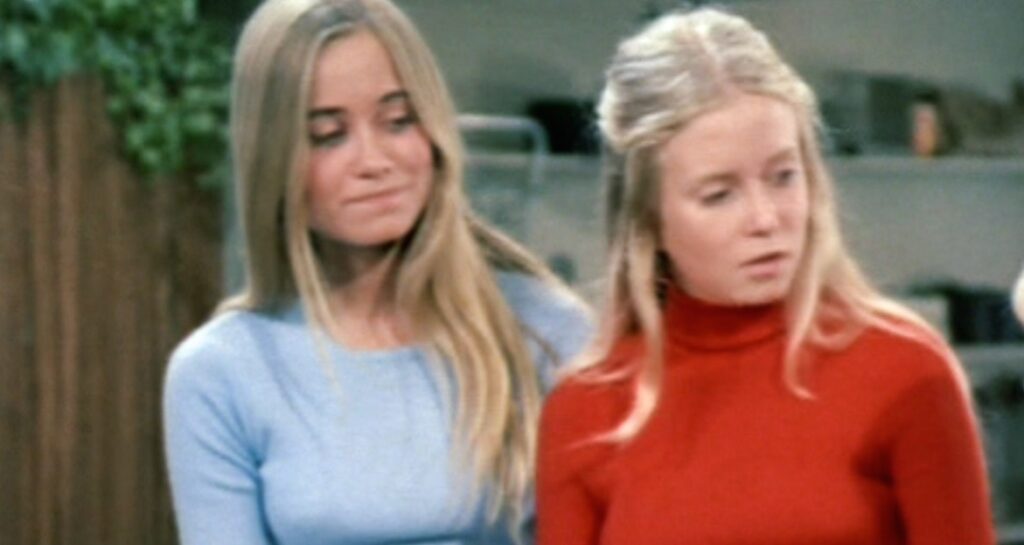 Today, we look at how Jan Brady played second fiddle to Marcia years before The Brady Bunch even debuted!
This is "I Saw It Advertised One Day," a feature spotlighting commercials and other advertisements that interested me for whatever reason.
I thought that this 1966 Chatty Cathy toy commercial by Mattel would be fun to share, as three years before they played sisters on The Brady Bunch, Maureen McCormick and Eve Plumb were both in this commercial for Chatty Cathy dolls (which had quickly expanded into a whole line of talking dolls after launching as a single doll just seven years earlier. Unsurprisingly, the oversaturation of the market on talking dolls was right before the market fell out a bit on them. They never stopped selling, of course, but not to the lengths they were in the early 1960s).
And sure enough, McCormick, Marcia Brady, was the star of the commercial and not Plumb, Jan Brady. Plumb is playing with the dolls on the teeter-totter (thanks to reader Michael for correcting my original misidentification of Plumb as a different girl in the commercial).
If anyone has any interesting commercials or ads that they'd like to see me spotlight, drop me a line at brian@popculturereferences.com.