Jeff Beck's Twelve Grammy-Nominated Performances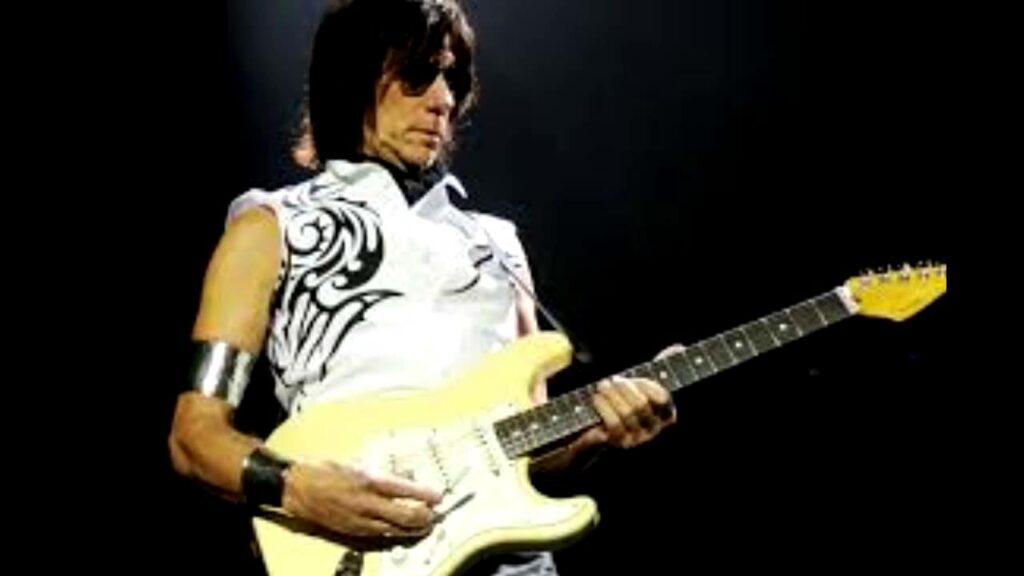 Today, we look at the twelve Jeff Beck songs that were nominated for Grammy Awards (seven of which won Grammys).
In this feature, Too Much Information About Nothin', I detail lists of information about stuff that you really don't need to know, but it might be fun to know!
Jeff Beck, one of the most beloved and respected rock and roll guitarists of all time, sadly passed away today after a brief bout with bacterial meningitis. Beck, of course, was most famous for his work in the 1960s with The Yardbirds and the Jeff Beck Group (the latter of which launched the careers of a young Rod Stewart and Ronnie Wood), but he was an acclaimed musician in the last fifty years, as well.
Part of this acclaim was demonstrated in the remarkable SIXTEEN Grammy Award nominations he received since 1976, including EIGHT wins. Four of the nominations (and one of the wins) were for albums. The remaining twelve nominations for were specific performances. Beck won seven Grammys for these performances. I thought it would be a great primer for people unfamiliar with his work to share these twelve songs.
"ESCAPE" – WINNER
Flash was a surprise smash hit for Beck, driven mostly by the Curtis Mayfield song, "People Get Ready," where his old friend, Rod Stewart, reunited with him for a top five hit. But he also won his first Grammy for Best Rock Instrumental Performance for "Escape" off of the album…
"HOUND DOG"
This cover of "Hound Dog" was done for the soundtrack of the film, Honeymoon in Vegas, which featured various artists doing their own takes on songs that had been hits for Elvis Presley.
"HI-HEEL SNEAKERS"
A year later, Beck was nominated once again for another song for a soundtrack, with his cover of Tommy Tucker's "Hi-Heel Sneakers" from the soundtrack to Frankie's House, a TV miniseries.
"A DAY IN THE LIFE"
In 1999, Beck covered the Beatles' "A Day in the Life" for his own version of "A Day in the Life" for Live in Tokyo…
"WHAT MAMA SAID"
In 1999, Beck released Who Else!, his first new studio album in a decade, and the first track was an original song, "What Mama Said"…
"DIRTY MIND" – WINNER
A year later, Beck was back with another album of new material, You Had It Coming, and he won his second Grammy for Best Rock Instrumental Performance for "Dirty Mind"…
"PLAN B" – WINNER
Beck's next album, Jeff, featured another Grammy winner with "Plan B"…
"A DAY IN THE LIFE" – WINNER
Beck got his second Grammy nomination for this Beatle cover with his "A Day in the Life" off of the live album, Jeff Beck Live at Ronnie Scott's…
This time, though, the cover won the Grammy.
"IMAGINE" – WINNER
Herbie Hancock's most recent album, The Imagine Project, won a Grammy for Best Pop Collaboration With Vocals for John Lennon's "Imagine," with Pink, Seal and India Arie singing, Hancock playing piano and Beck on guitar.
"NESSUN DORMA" – WINNER
Beck's 2010 album, Emotion & Commotion, was a surprise hit. It included the Grammy-winner for Best Pop Instrumental Performance, "Nessun Dorma"…
"HAMMERHEAD" – WINNER
as well as the Best Rock Instrumental Performance for "Hammerhead"…
"I PUT A SPELL ON YOU"
as well as a nomination for Best Rock Performance by a Duo or Group with Vocal with his cover of Screamin' Jay Hawkins' "I Put a Spell on You" with Joss Stone.
Here they are doing it at American Idol's Idol Gives Back TV special…
Rest in peace, Jeff Beck. You were amazing.
Okay, folks, I'm sure there are lots of other pieces of information that you'd like to see detailed online so you don't have to remember it yourself, so feel free to drop me a line at brian@popculturereferences.com and I'll see what I can do!