Networks, You Really Shouldn't Boast About Shows You Haven't Renewed Yet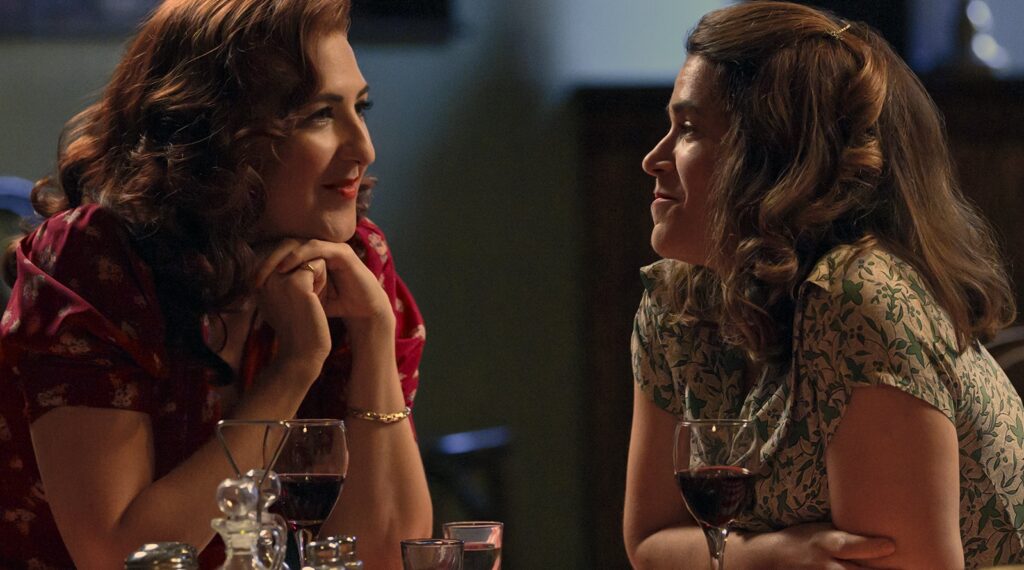 Today, I complain about Amazon boasting about A League of Their Own and its diversity while, you know, not renewing it yet!
This is Disgrace Distract and Bother Me, a feature where I just point out minor things that annoy me in pop culture. Basically, think of it like the lowest level of criticism, then Remember to Forget is the middle, where it's like, "Okay, this is bad, but not, like, offensively bad" and finally, Things That Turned Out Bad is for, "This is seriously messed up."
I wrote recently about how great A League of Their Own is and how good of a job Abbi Jacobson and Will Graham have done with adapting the hit 1992 film about female baseball players into a heartwarming examination of what it was like to be LGBTQA+ in the 1940s. It's a great show. Sadly, Amazon Prime has not yet renewed it for a second season. That doesn't mean it WON'T renew it, of course, but, well, it would generally be a better for its renewal chances had it been renewed by now.
And, you know what? It would suck if it didn't get renewed. I'd be upset. At the same time, though, whatever, I get it, shows get canceled all of the time. We still have that one great season and I will still thank Amazon Studios for that one great season.
However….
The other day, Amazon Studios tweeted about the show, bragging about how good it was about representation, quoting its co-creator and star, Abbi Jacobson…
Representation matters. Abbi Jacobson shares, "I have seen a lot of people angry and mad at our inclusion of more experiences (POC, QWOC, queer) and that anger (aka fear) has only made me more sure about why this reimagining needed to be made." #ALeagueOfTheirOwn pic.twitter.com/13NkxKI8mr

— Amazon Studios (@AmazonStudios) November 27, 2022
If you're going to hype up a show before it comes out, that's totally cool.
If you're going to brag about a long-running show of yours, that's also cool. Like HBO has bragged about The Sopranos for decades now.
But to brag about a show that you haven't even renewed for a second season yet? It just seems like you're trying to gain clout by doing the bare minimum. "We HAD a show with great representation! Isn't that enough?"
Come on dudes, just renew the show. Then you can brag about it all you want and it won't be weird at all.