Playing TV Bingo With Charles in Charge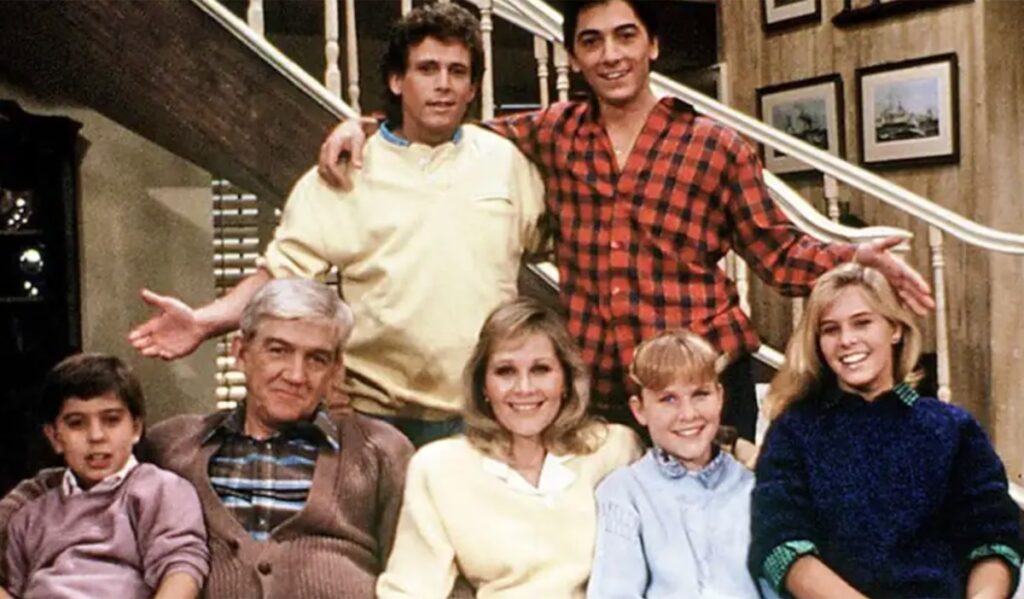 Today, in TV Bingo, we take on Charles in Charge.
You know the concept, I use a TV Bingo card (one for dramas and one for sitcoms) and I'll go through the episodes in order and see how quickly I hit a bingo. In case you don't know how bingo works, the idea is that you mark off a box (in traditional bingo, someone will draw ping pong balls with numbers and letters on them like a lottery machine) and when you check off five boxes in a row (whether left to right, up and down or diagonal) then that counts as a "bingo." Here, we'll be going episode-by-episode and seeing whether they match any of the boxes on our bingo card. When we hit five in a row, that's a "bingo"!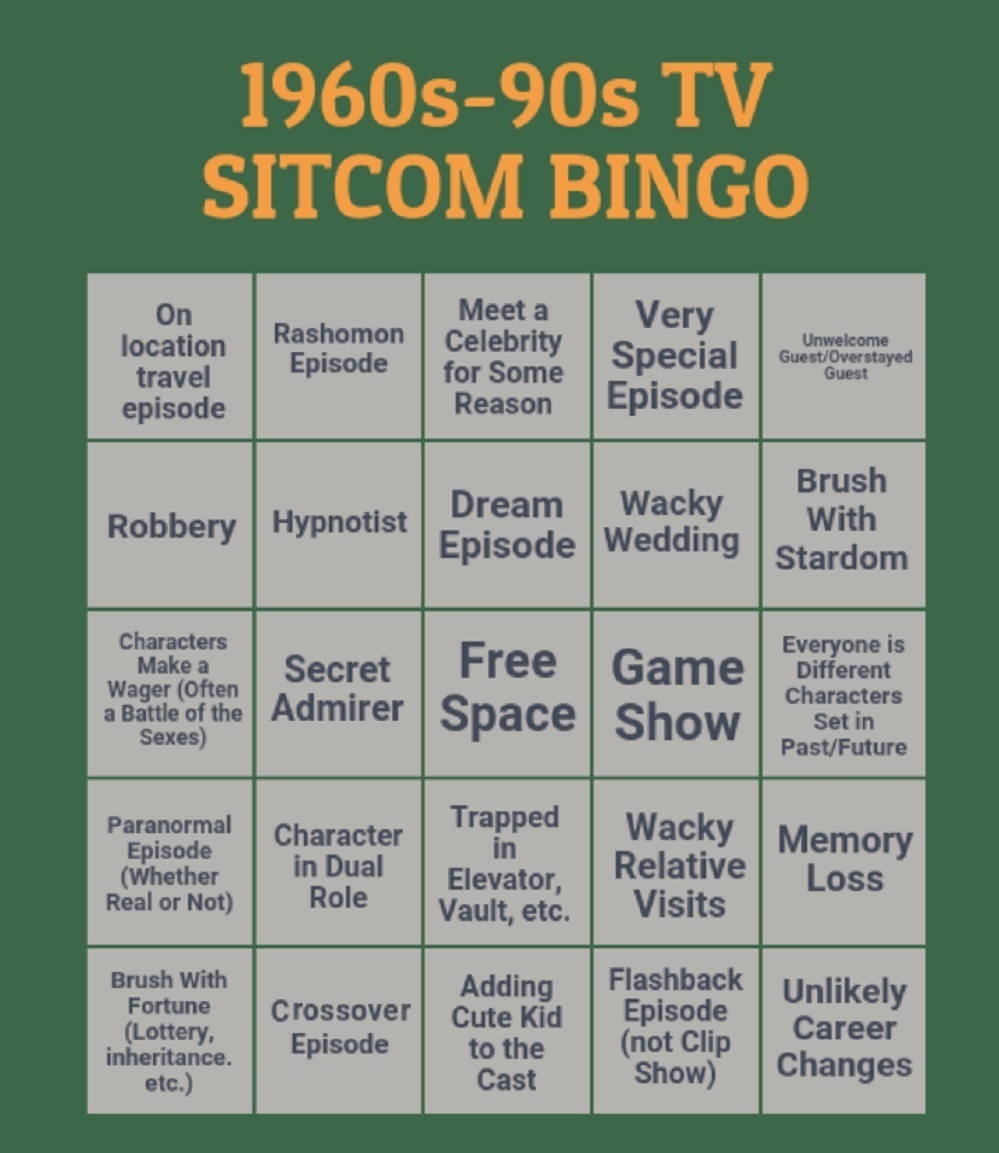 Today's show is Charles in Charge, the post-Happy Days" rel="noopener" target="_blank">Happy Days Scott Baio vehicle about a college student who becomes a live-in nanny to a family. The shoe was canceled after the first season, but two years later returned for a second season in syndication with a brand-new family. The new setup ran for four seasons. Willie Aames, coming off of Eight is Enough (and Baio's co-star in the pervy teen superpower film comedy, Zapped) was Charles' wacky best friend, Buddy.
Season 1's "Cousin Elliott" has wacky cousin Elliott visit.
Season 1's "A Date with Enid" was a memorable case of Douglas being a secret admirer of Lila's friend, Enid.
Season 2's "Buddy Comes to Dinner" sees Charles injure Buddy and must take care of him, even though Buddy, of course, becomes a jerk about it.
Season 2's "U.F. Oh No!" involves UFOs.
Season 3's "Bottle Baby" was a very special episode where Buddy learns that his sister (guest star Mindy Cohn) is an alcoholic.
Season 3's "Hero Today, Gone Tomorrow" sees Charles and Buddy foil a robbery at the pizza place.
Season 3's "Dutiful Dreamer" is a dream episode.
Season 3's "May the Best Man Lose" is a wager episode.
Season 4's "Dueling Presleys" added a cute kid, Anthony, to the cast of the show.
Season 4's "Charles Splits: Part 1" has Charles hit his head and takes on a new personality, Chaz. I guess you can call this "memory loss," because he doesn't remember being Charles. I think it is a stretch, but fair enough!
Season 5's "Lost Resort" has Willie Aames play the dual role of his cousin.
Season 5's "Seeing Is Believing" sees Charles get trapped in an elevator.
And that's a bingo with the Chaz episodes counting as "memory loss"!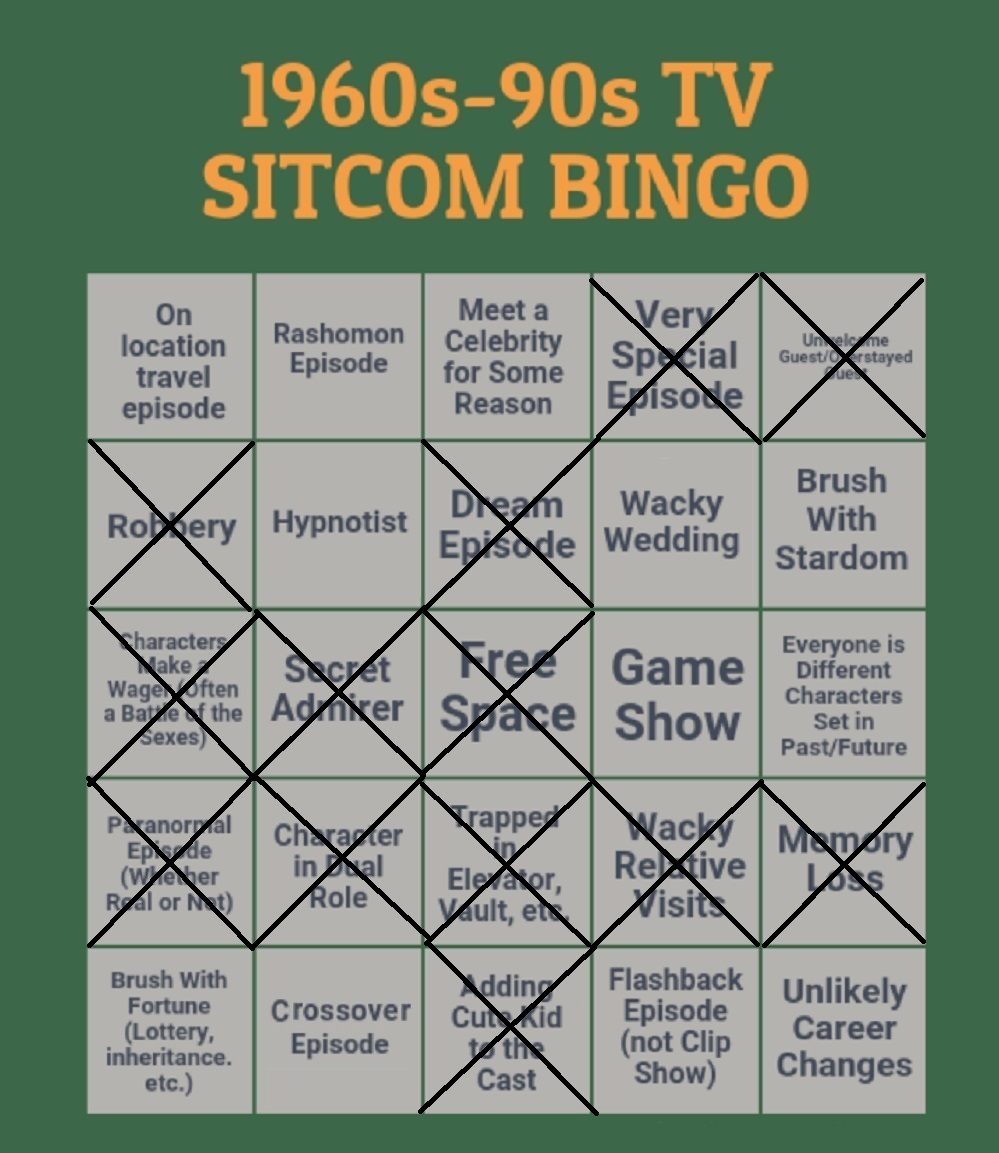 Feel free to suggest future shows for TV Bingo!