Playing TV Bingo With The Love Boat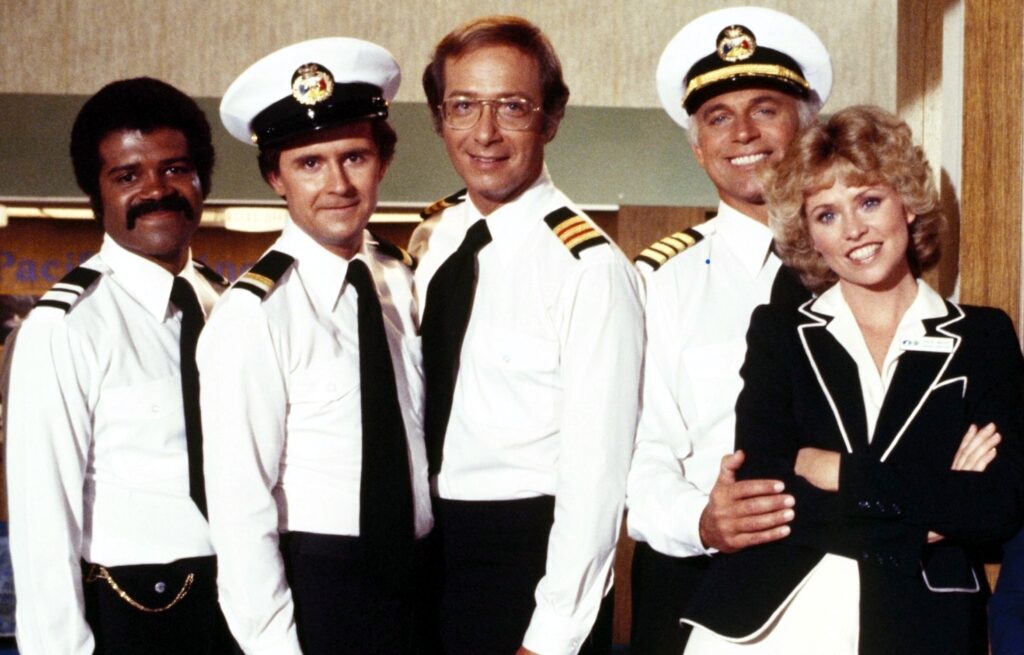 Today, we play TV Bingo with The Love Boat!
You know the concept, I use a TV Bingo card (one for dramas and one for sitcoms) and I'll go through the episodes in order and see how quickly I hit a bingo. In case you don't know how bingo works, the idea is that you mark off a box (in traditional bingo, someone will draw ping pong balls with numbers and letters on them like a lottery machine) and when you check off five boxes in a row (whether left to right, up and down or diagonal) then that counts as a "bingo." Here, we'll be going episode-by-episode and seeing whether they match any of the boxes on our bingo card. When we hit five in a row, that's a "bingo"!
Here is the 1970s-1990s drama card…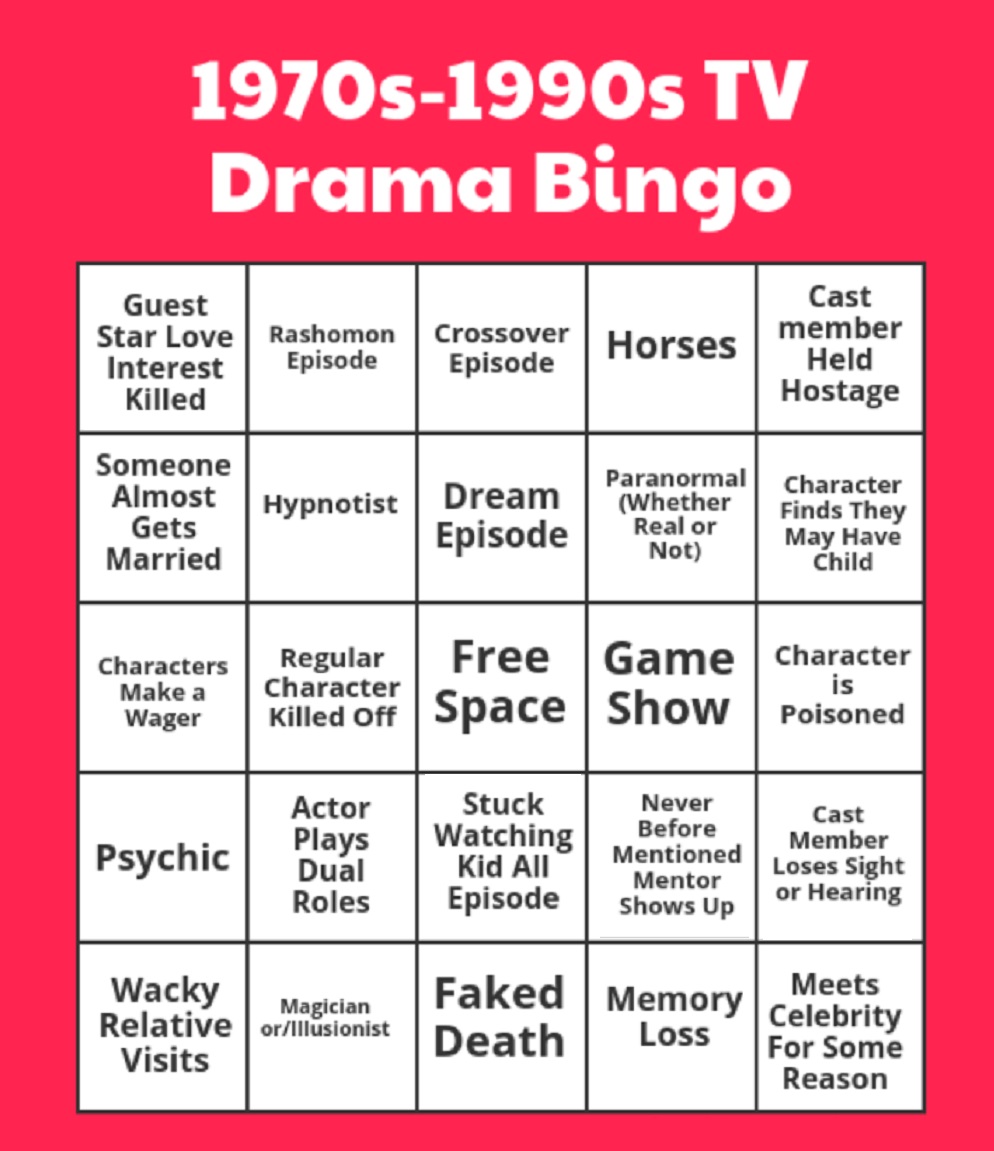 Today, we look at the Love Boat, the long-running series set on a cruise ship that really used the cruise ship setup to just tell anthology stories (most often romance stories, but not always) with their guest stars, but the ship's crew also got plenty of plots of their own. The specific romance angle of the show makes me wonder if it will have trouble hitting more of the general cliches.
Let's take a look!
By the way, The Love Boat did a weird bit where they give each story within an episode its own name, so when I name an episode, I'll just use the specific story that applies.
Season 1's "Last of the Stubings" introduces the captain's klutzy nephew.
Season 1's "Memories of You" involves a woman wooing an old beau, who has amnesia.
Season 2's "Marooned" involves the captain and the gang getting held hostage.
Season 2's "Ship of Ghouls" has an illusionist.
Season 2's "A Time for Everything" sees the Captain learn that he has a daughter.
Season 2's "Till Death Do Us Part–Maybe" involves a ghost.
Season 2's "Heads or Tails" sees two dudes bet over who can woo a woman (a few episodes later "The Last Hundred Bucks" also had a bet plot, but this time with cast members in case you think the wagers should really be cast members doing them to count)
Season 2's "Best of Friends" involves Doc's mentor visiting.
Season 2's "The Secret Life of Burl Smith" involves Doc dreaming.
Season 2's "Designated Lover" (same episode as "The Secret Life of Burl Smith") shows Reggie Jackson guest-starring as himself (but no one believes that it is him).
Season 2's "A Funny Valentine" involves a fortune-teller. That's a psychic, right?
Season 3's "The Captain's Ne'er-do-well Brother" had Gavin MacLeod play the Captain's brother in a dual role.
And that's a bingo!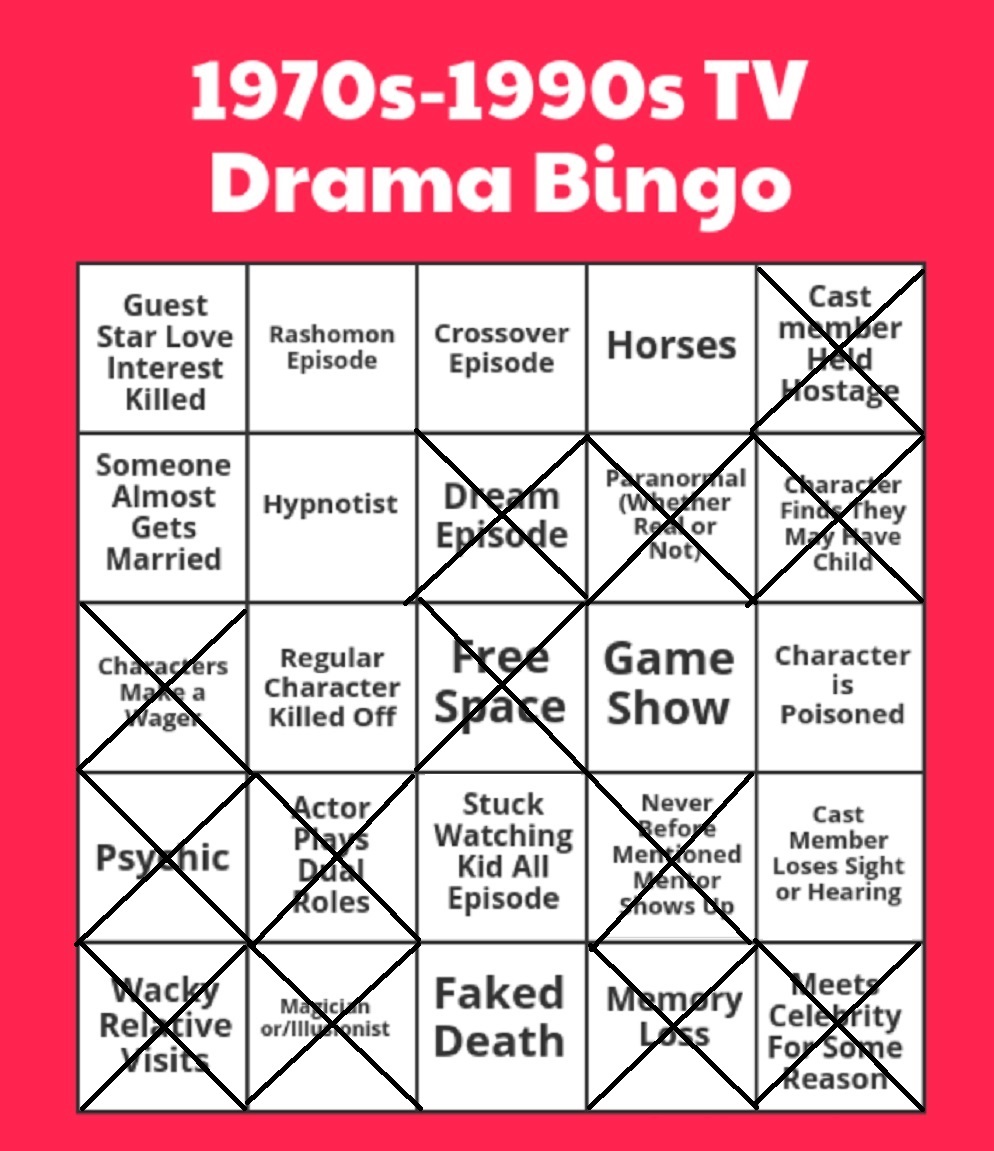 Wow, I was offbase on this one. They hit nearly EVERY cliche (just not in the right order to get a bingo until Season 3). And I'm sure they would have hit a lot more in the remaining episodes!
Okay, folks, feel free to send in suggestions for future TV Bingos!