Playing TV Bingo With L.A. Law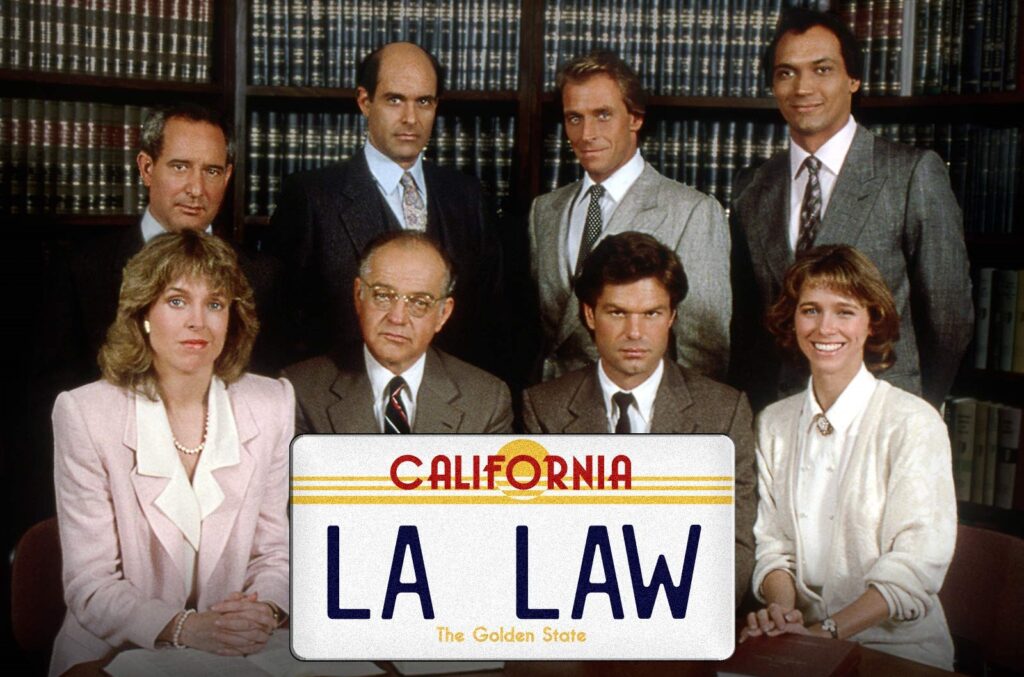 Today, as part of a delayed TV Bingo Tuesday, we play TV Bingo with L.A. Law!
You know the concept, I use a TV Bingo card (one for dramas and one for sitcoms) and I'll go through the episodes in order and see how quickly I hit a bingo. In case you don't know how bingo works, the idea is that you mark off a box (in traditional bingo, someone will draw ping pong balls with numbers and letters on them like a lottery machine) and when you check off five boxes in a row (whether left to right, up and down or diagonal) then that counts as a "bingo." Here, we'll be going episode-by-episode and seeing whether they match any of the boxes on our bingo card. When we hit five in a row, that's a "bingo"!
My pal Bill Walko and I went over the TV drama bingo card and came up with the current (I think improved) version of the card. Here it is…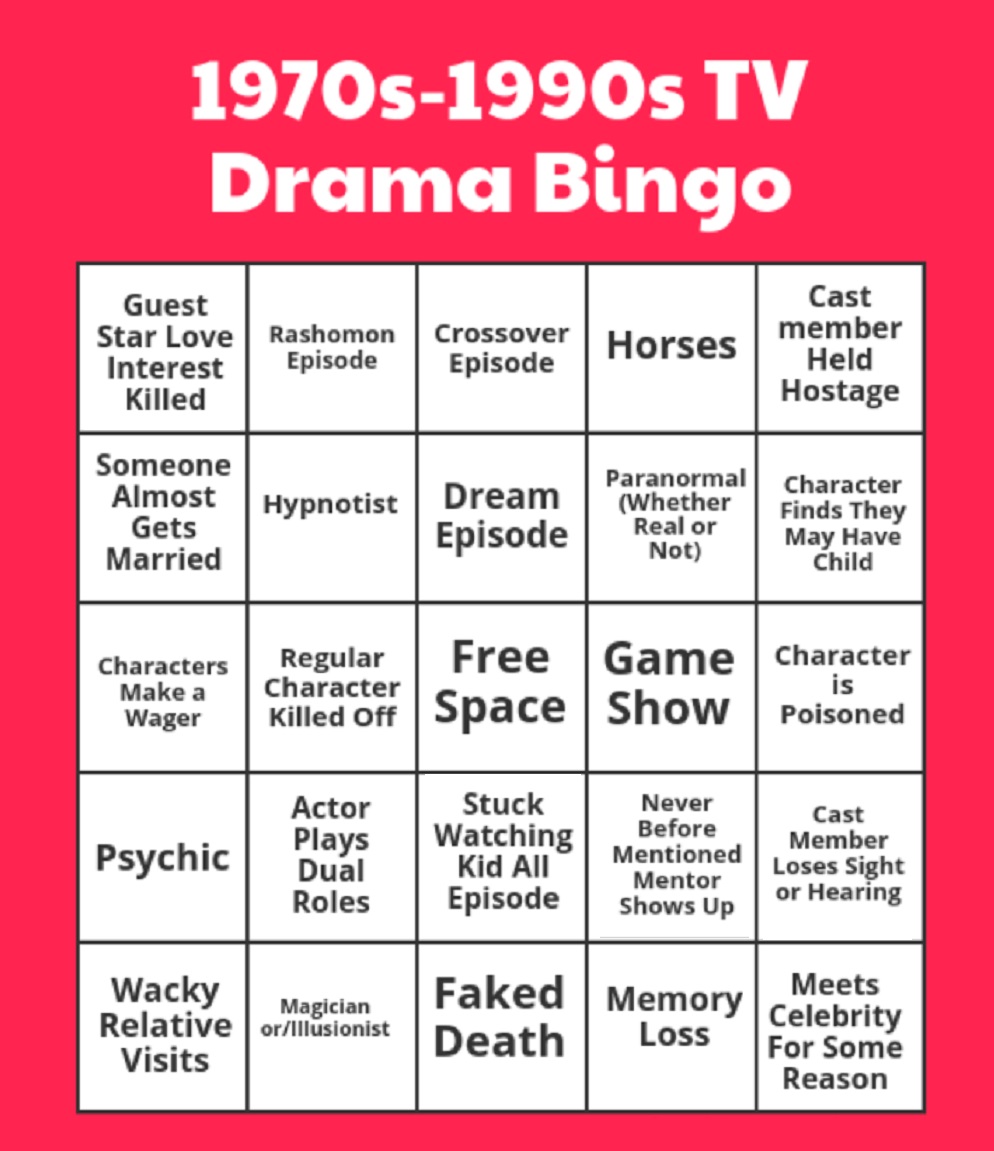 Today, we take a look at L.A. Law, the award-winning legal drama about a law firm in, well, you know, Los Angeles. The series made stars out of Jimmy Smits, Corbin Bernsen and Blair Underwood and netted Emmy Awards for Smits, Richard Dysart, Larry Drake (twice) and Alfre Woodard (for a memorable guest performance in the pilot).
Let's take a look!
Season 1's "Simian Chanted Evening" sees Michael stop Grace's wedding.
Season 1's "Raiders of the Lost Bark" involves Michael and Victor betting on whether Victor can win a case.
Season 2's "Cannon of Ethics" introduced Michael's never-before-mentioned mentor.
Season 4's "Bang… Zoom… Zap" introduces Roxanne's wacky father.
Season 4's "The Last Gasp" guest-starred Mike Ditka.
Season 5's "Vowel Play" has Douglas compete on Wheel of Fortune.
Season 5's "God Rest Ye Murray Gentleman" sees Murray pass away (a more major character died not long after, if you'd prefer that death).
Season 6's "Great Balls Afire" has Stuart learn he has a daughter.
Season 7's "Zo Long" has Stuart deal with memory loss after being assaulted.
It looks like the show didn't hit a bingo! SO close!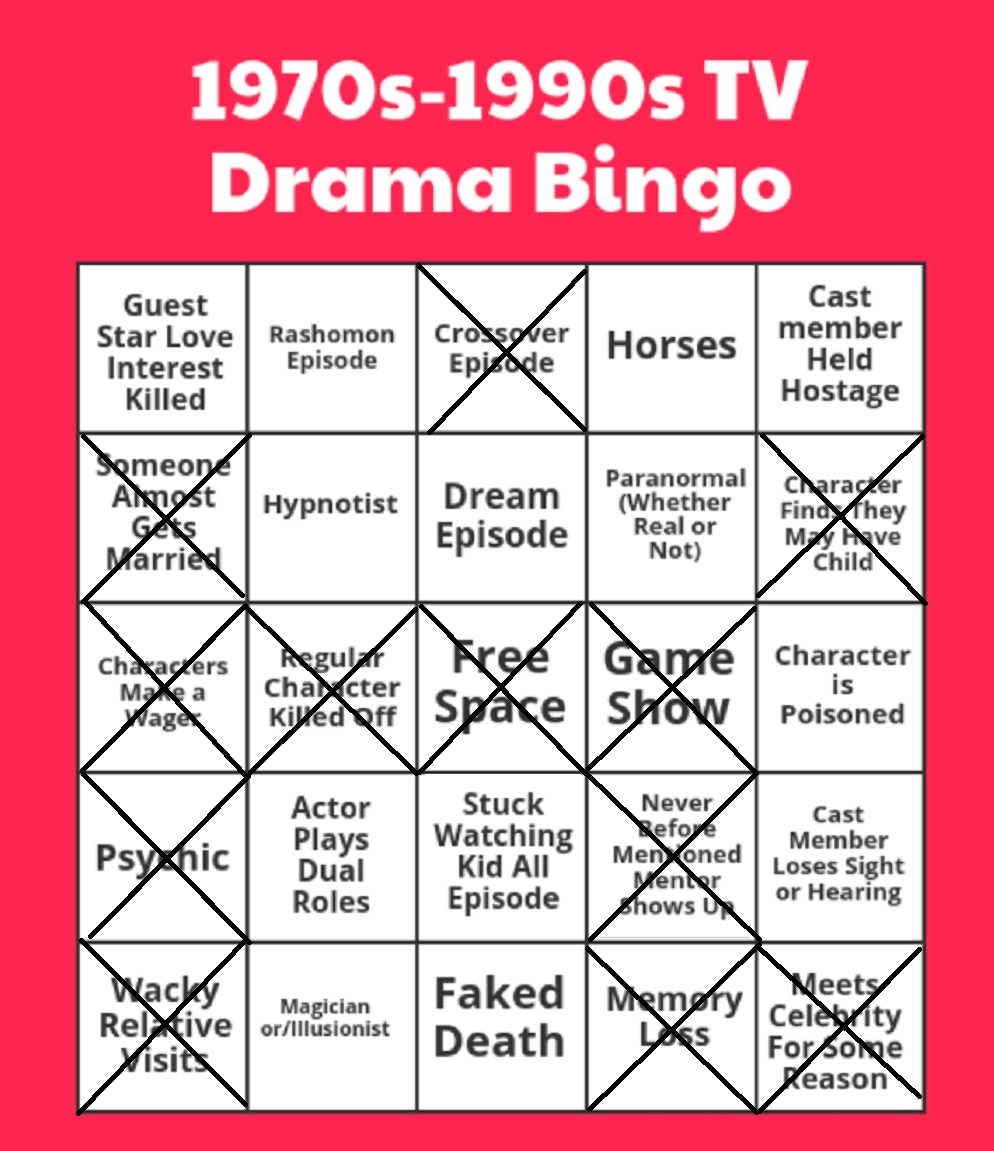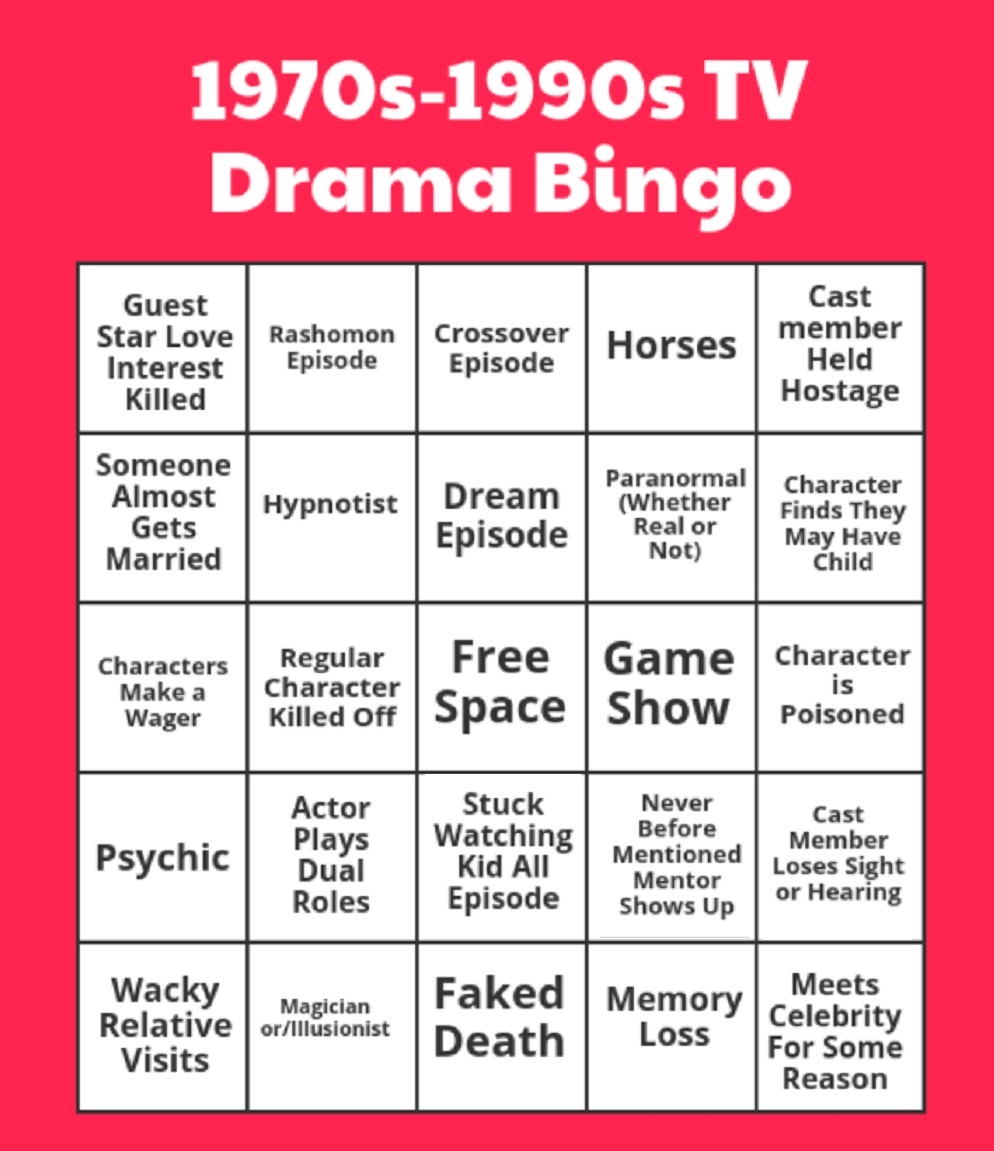 Feel free to make suggestions for other shows you'd like to see me use the current bingo cards for! Just e-mail me at brian@popculturereferences.com.