Playing TV Bingo With The Many Loves of Dobie Gillis
Today, in a delayed TV Bingo, we take a look at The Many Loves of Dobie Gillis.
You know the concept, I use a TV Bingo card (one for dramas and one for sitcoms) and I'll go through the episodes in order and see how quickly I hit a bingo. In case you don't know how bingo works, the idea is that you mark off a box (in traditional bingo, someone will draw ping pong balls with numbers and letters on them like a lottery machine) and when you check off five boxes in a row (whether left to right, up and down or diagonal) then that counts as a "bingo." Here, we'll be going episode-by-episode and seeing whether they match any of the boxes on our bingo card. When we hit five in a row, that's a "bingo"!
I recently edited one square for my pal, Luna. I've added "Crossover episode" in place of "My Fair Lady (Makeover episode)."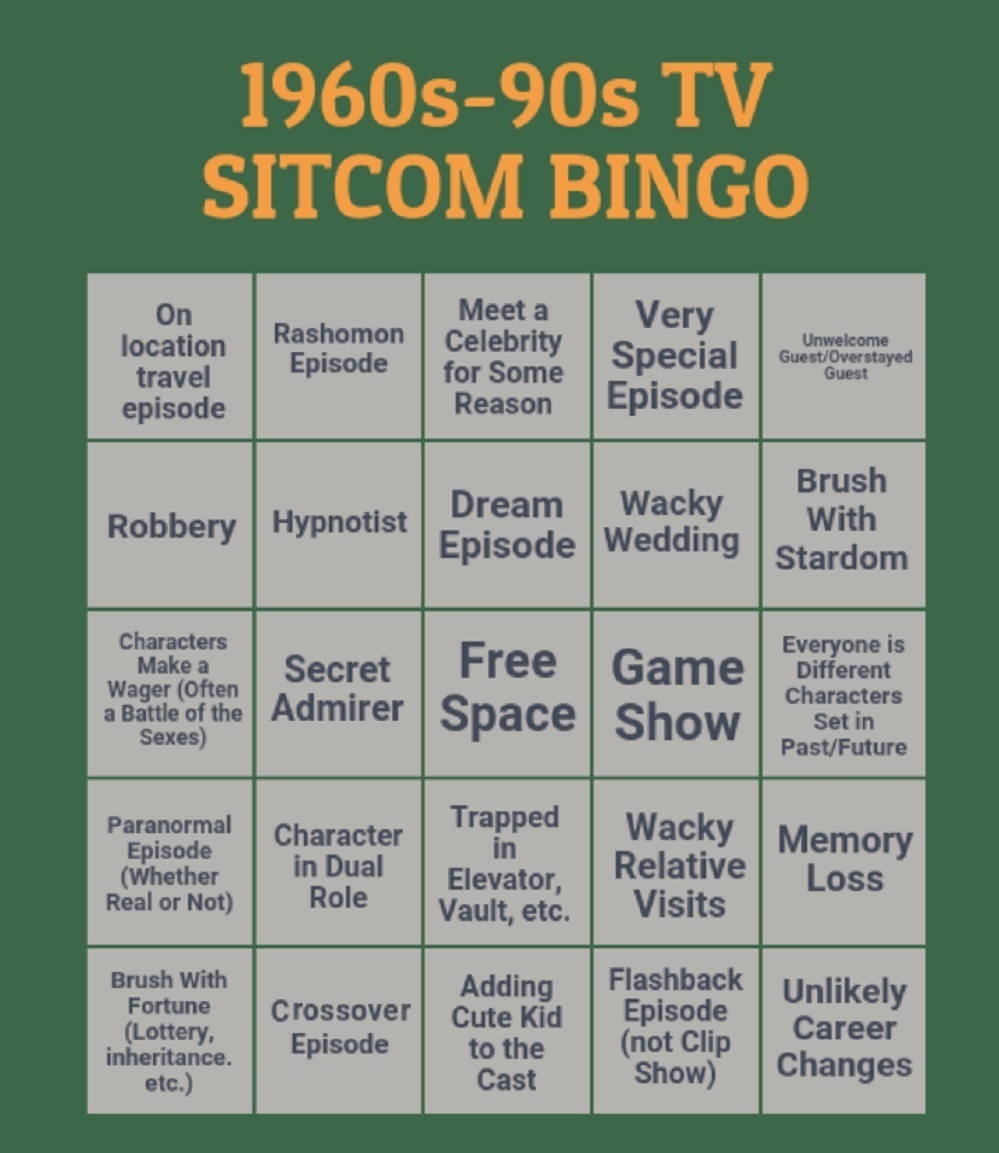 Today, in honor of the recent passing of the show's star, Dwayne Hickman, we take a look at the teen sitcom (perhaps the very first sitcom built specifically around a teen star), The Many Loves of Dobie Gillis.
Let's take a look!
Season 1's "Greater Love Hath No Man" has Maynard become a secret admirer to a girl Dobie likes.
Season 1's "Here Comes the Groom" has a wacky almost wedding between Dobie and Zelda.
Season 2's "The Mystic Powers of Maynard G. Krebs" has Maynard gain precognitive abilities.
Season 2's "Maynard G. Krebs – Boy Millionaire" has Maynard find a bunch of money in the park which he MIGHT be allowed to keep.
Season 2's "Baby Shoes" is filled with flashbacks. I think it also counts as unlikely that Dobie, Maynard AND Chatsworth would all go into the Army together.
Season 3's "Baby Shoes" involves a robbery.
Season 3's "When Other Friendships Have Been Forgot" has Maynard stay with the Gillises, driving them nuts.
Season 4's "Northern Comfort" involves Dobie's wacky Southern cousin.
Season 4's "Vocal Boy Makes Good" involves The Lettermen.
Huh, I really don't think that it made it. So odd, I would have sworn that this show would have made it, but I guess not. How in the world did Bob Denver not play, like, a British relative of Maynard at some point?!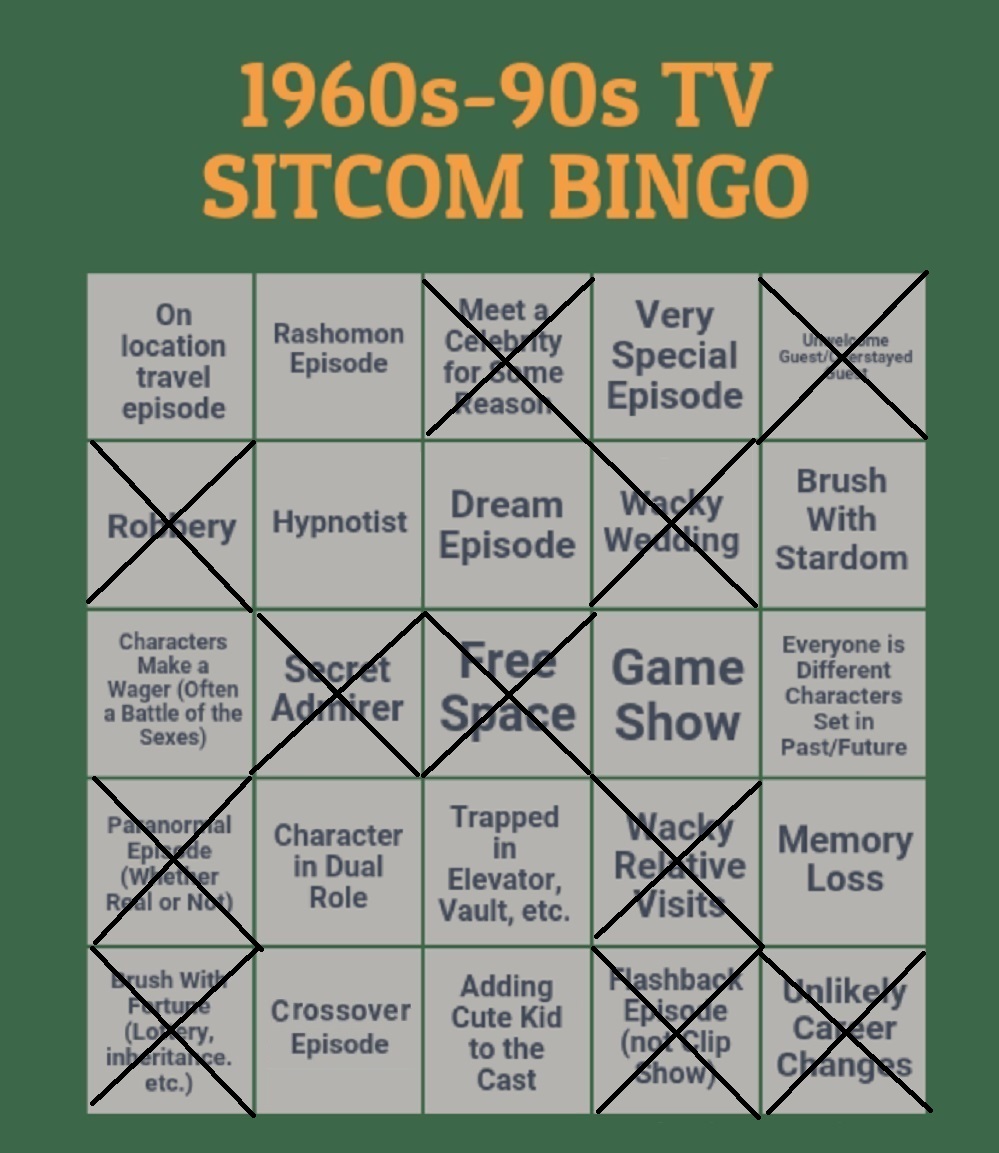 Feel free to suggest other shows for me to cover in future TV Bingos at brian@popculturereferences.com!