Playing TV Bingo With CHiPs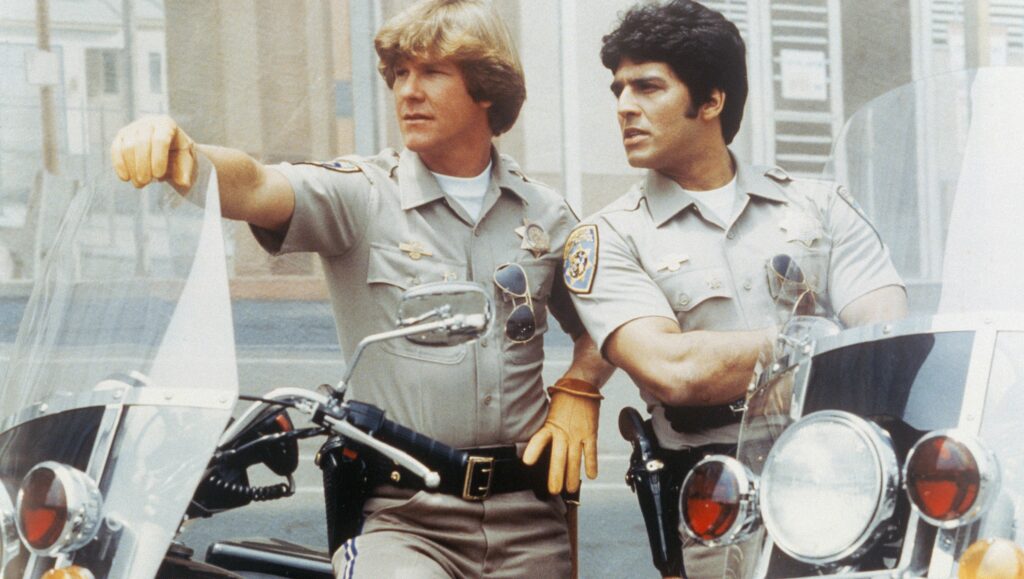 Today, as part of a delayed TV Bingo Tuesday, we play TV Bingo with CHiPs!
You know the concept, I use a TV Bingo card (one for dramas and one for sitcoms) and I'll go through the episodes in order and see how quickly I hit a bingo. In case you don't know how bingo works, the idea is that you mark off a box (in traditional bingo, someone will draw ping pong balls with numbers and letters on them like a lottery machine) and when you check off five boxes in a row (whether left to right, up and down or diagonal) then that counts as a "bingo." Here, we'll be going episode-by-episode and seeing whether they match any of the boxes on our bingo card. When we hit five in a row, that's a "bingo"!
My pal Bill Walko and I went over the TV drama bingo card and came up with the current (I think improved) version of the card. Here it is…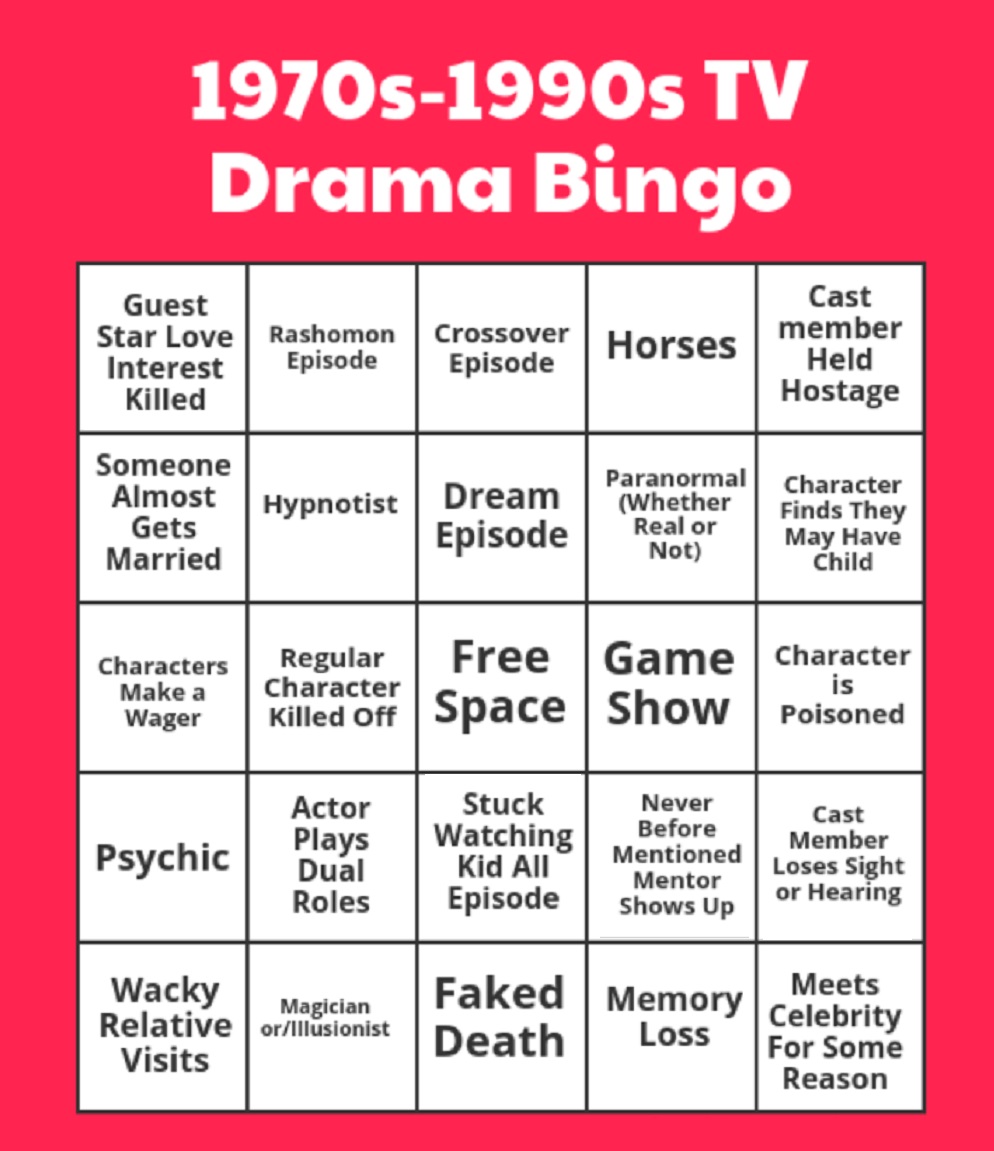 Today, we take a look at CHiPs, the police drama about a pair of California Highway Patrol motorcycle cops.
Let's take a look!
Season 1's "Green Thumb Burglar" has a psychic in it.
Season 1's "Hustle" sees Jon and Ponch meet Broderick Crawford, from the classic 1950s TV series, Highway Patrol.
Season 1's "Name Your Price" sees Ponch going on a game show (it's Season 1 and they're already doing game shows? Wow!)
Season 1's "Rustling" involves horses.
Season 2's "Disaster Squad" sees Ponch dealing with the 4-year-old of the woman that Jon is dating.
Season 2's "Trick or Trick" deals with a supposed paranormal curse.
Season 4's "A Simple Operation" has Sergeant Getraer almost lose his sight from an injury.
Season 5's "Weed Wars" has a little kid who does spells and puts a hex on Ponch (I think that counts for magician).
Season 5's "Bright Flashes" has Jon help his mentor get back on track.
I think that that's it!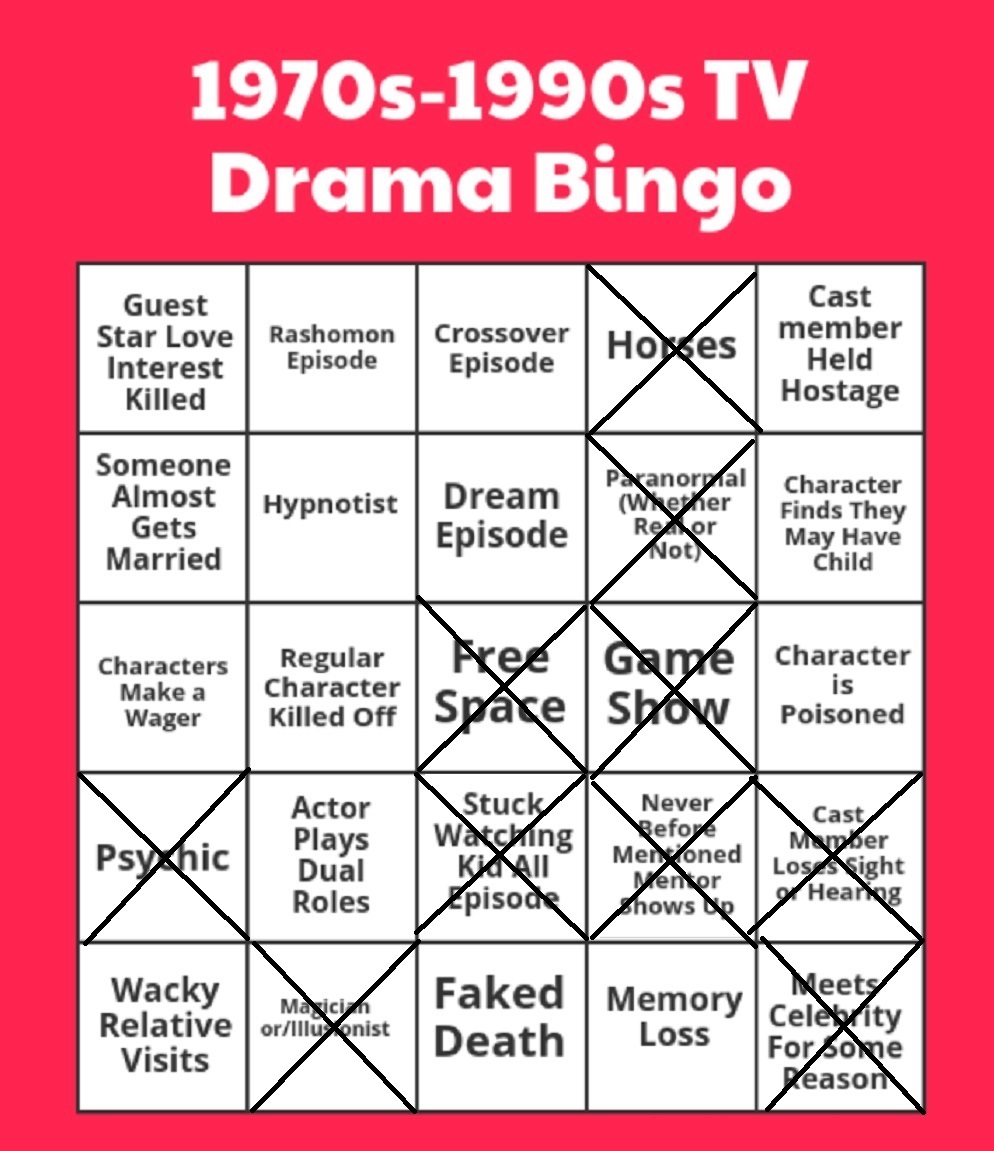 Let me know if you think I missed a bingo somewhere!
Feel free to make suggestions for other shows you'd like to see me use the current bingo cards for! Just e-mail me at brian@popculturereferences.com.