Playing TV Bingo With Mister Ed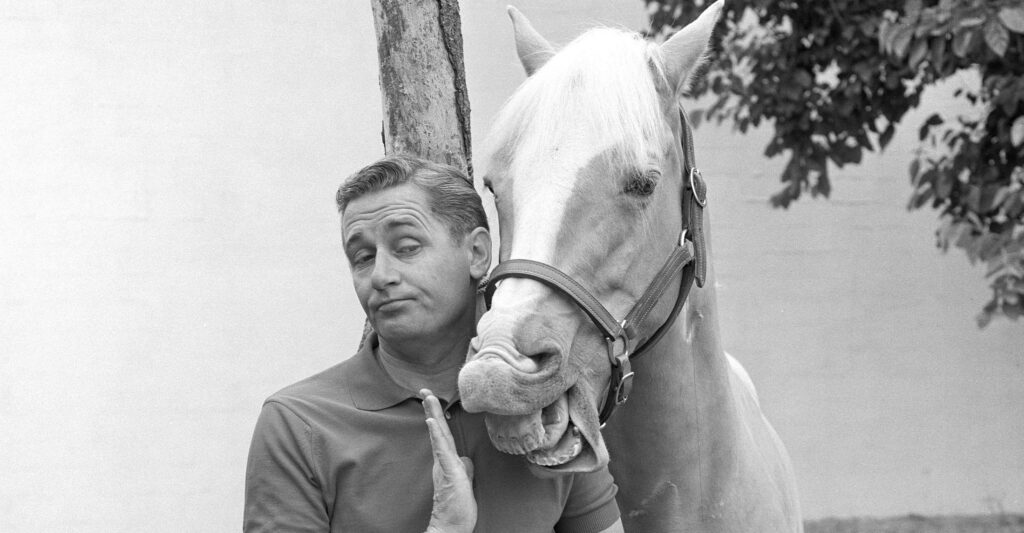 Today, in TV Bingo, we take a look at Out of This World.
You know the concept, I use a TV Bingo card (one for dramas and one for sitcoms) and I'll go through the episodes in order and see how quickly I hit a bingo. In case you don't know how bingo works, the idea is that you mark off a box (in traditional bingo, someone will draw ping pong balls with numbers and letters on them like a lottery machine) and when you check off five boxes in a row (whether left to right, up and down or diagonal) then that counts as a "bingo." Here, we'll be going episode-by-episode and seeing whether they match any of the boxes on our bingo card. When we hit five in a row, that's a "bingo"!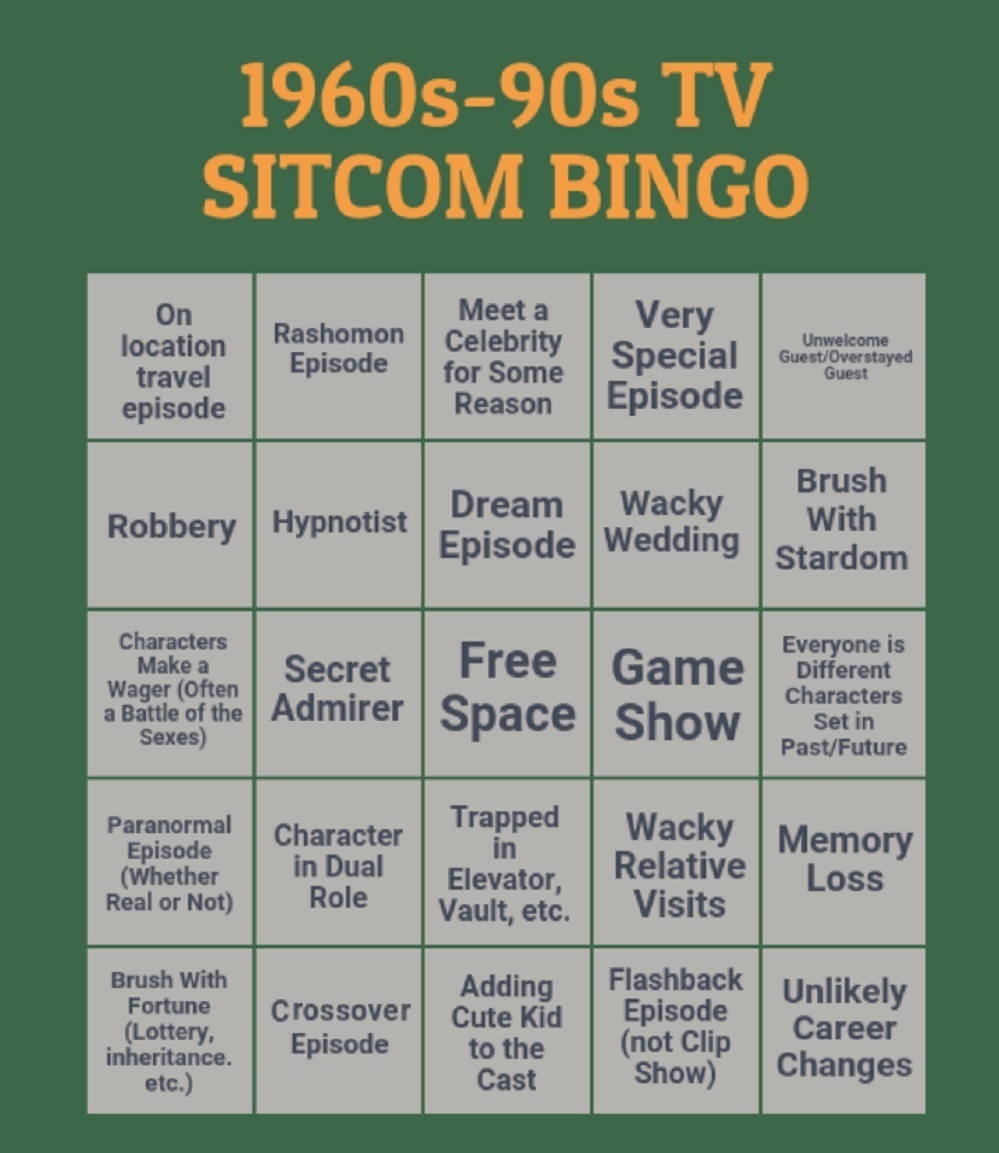 Today, we take a look at the classic 1960s sitcom, Mister Ed, about a man who discovers that his horse can talk, but only to him (well, occasionally other people, but really only to him). Hilarious hijinks ensue!
Let's take a look!
The whole concept of the series was paranormal, so I'll check that box off right away.
Season 1's "Ed the Lover" has a filly have a crush on Ed as a secret admirer.
Season 1's "The Aunt" does the classic combo of a wacky relative visiting AND being an unwelcome guest.
Season 1's "Ed Cries Wolf" is about a robbery.
I think Season 2's "The Horsetronaut" counts as a brush with stardom (as Ed nearly becomes the first horse in outer space).
Season 2's "Ed, the Jumper" involves a wager (luckily, Ed saves the day by convincing the other horse into not competing).
Season 2's "Zsa Zsa" is both a celebrity showing up (Zsa Zsa Gabor) and a brush with fortune, as she offers to buy Ed for $5,000.
Season 3's "Ed Gets Amnesia"…well..you know, Ed gets amnesia.
Season 3's "Working Wives" has Ed hypnotize Wilbur
Season 3's "Wilbur's Father" has Alan Young play a dual role of Wilbur's father.
Season 3's "Doctor Ed" is a dream episode.
Season 6's "Coldfinger" has Wilbur become a spy.
Season 6's "TV or not TV" involves a game show.
Season 6's "Ed the Bridegroom" involves a wacky wedding for Ed (in a dream).
Finally a bingo! Dang, SO MANY BOXES were marked off! And yet no bingo until Season 6!