Playing TV Bingo With Scarecrow and Mrs. King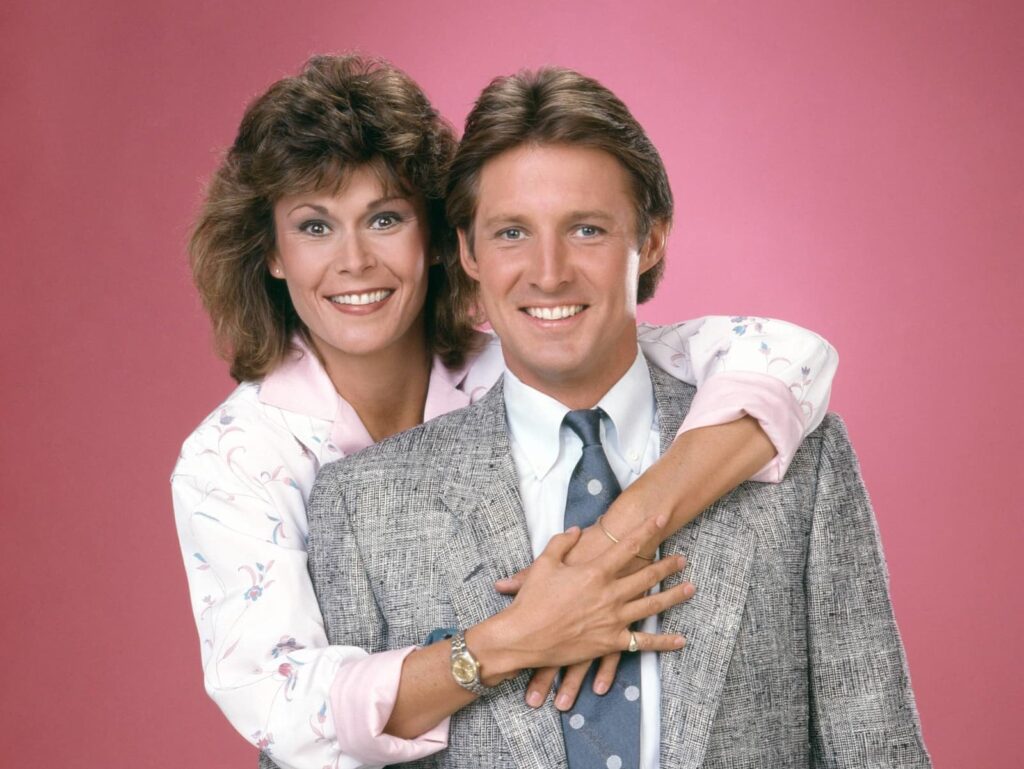 Today, we play TV Bingo with Scarecrow and Mrs. King!
You know the concept, I use a TV Bingo card (one for dramas and one for sitcoms) and I'll go through the episodes in order and see how quickly I hit a bingo. In case you don't know how bingo works, the idea is that you mark off a box (in traditional bingo, someone will draw ping pong balls with numbers and letters on them like a lottery machine) and when you check off five boxes in a row (whether left to right, up and down or diagonal) then that counts as a "bingo." Here, we'll be going episode-by-episode and seeing whether they match any of the boxes on our bingo card. When we hit five in a row, that's a "bingo"!
Here is the 1970s-1990s drama card…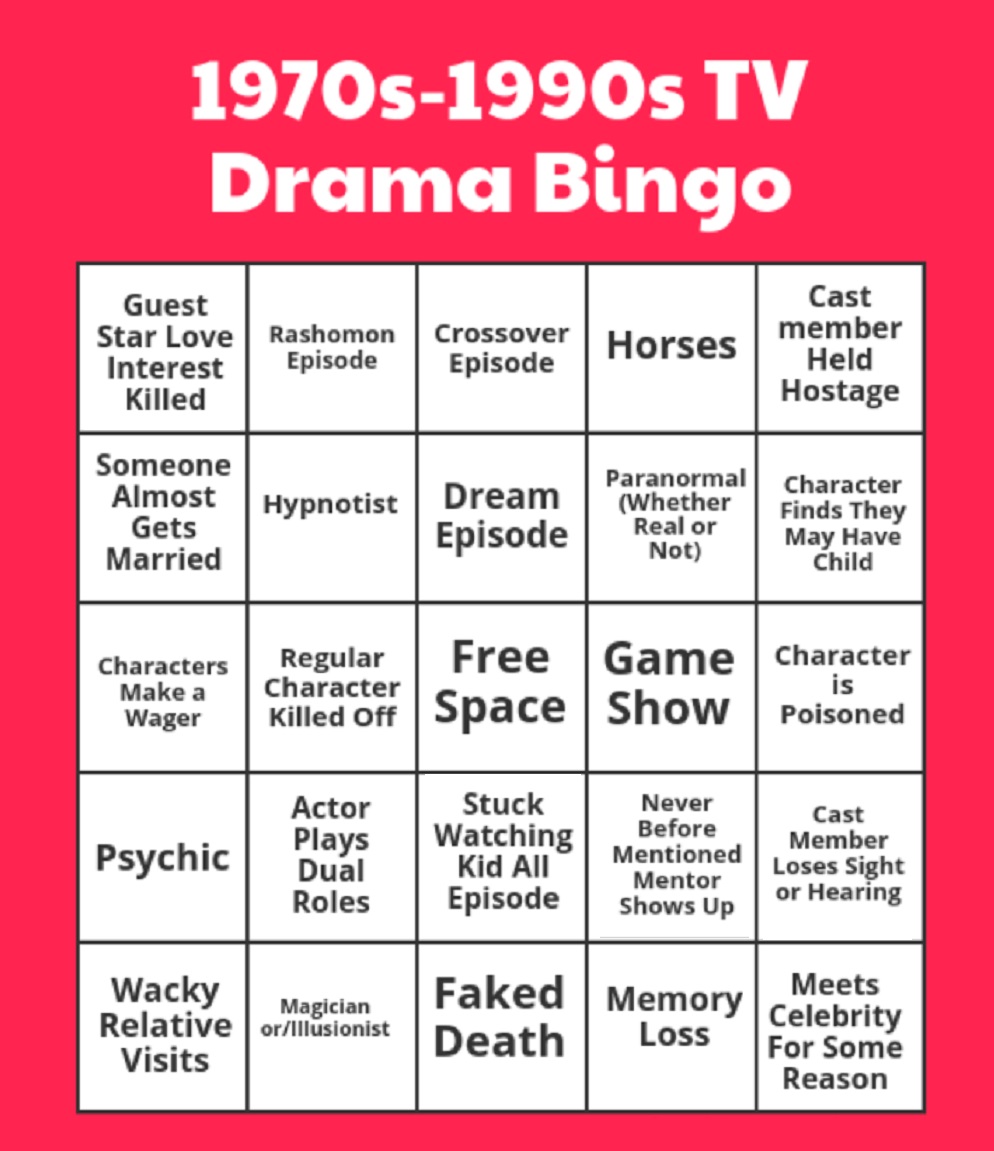 Today's show, Scarecrow and Mrs. King, was a cute action show where a single mother found herself wrapped up in a mission by a spy (codenamed The Scarecrow). Mrs. King surprised everyone with how good she was in the field and she was hired by the Agency that Scarecrow worked for, first as an office worker and then as an agent-in-training (even before was officially Scarecrow's new partner, they were paired up frequently). She had to keep her job a secret from her own mother as well as her two kids. The title pair eventually got married in the show's final season.
Let's take a look!
The third episode of the series, "If Thoughts Could Kill," involved Scarecrow being hypnotized and brainwashed.
The fifth episode of the series, "The ACM Kid," sees our heroes have to guard a 12-year-old chess whiz.
The sixth episode of the series, "Always Look a Gift Horse in the Mouth," involves Amanda riding horses (actor Kate Jackson was an accomplished horsewoman)
The eighth episode of the series, "Saved by the Bells," sees Mrs. King held hostage.
The eleventh episode of the series, "Remembrance of Things Past," sees Scarecrow fake his death.
The twelfth episode of the series, "Lost and Found," has a psychic in the episode.
The thirteenth episode of the series, "I Am Not Now, Nor Have I Ever Been… a Spy," has Mrs. King get amnesia.
The fourteenth episode of the series, "Dead Ringer," sees a spy who looks just like Francine.
Season 2's "DOA: Delirious on Arrival" sees Amanda poisoned.
Season 3's "Tail of the Dancing Weasel" introduced Lee's mentor.
Wow, I can't believe this show didn't hit a bingo!
The problem, as it were, is that the show just keep repeating the SAME tropes over and over each season, but didn't work in NEW ones.
I still can't believe they never did a game show episode. Wow.
Feel free to make suggestions for other shows you'd like to see me use the current bingo cards for! Just e-mail me at brian@popculturereferences.com.