Playing TV Bingo With What's Happening!!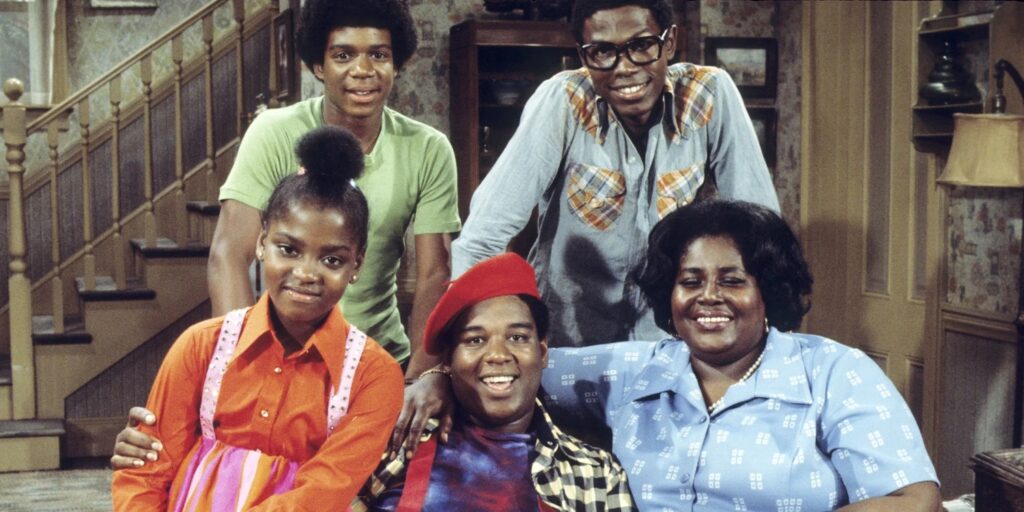 Today, in TV Bingo, we take a look at What's Happening!!.
You know the concept, I use a TV Bingo card (one for dramas and one for sitcoms) and I'll go through the episodes in order and see how quickly I hit a bingo. In case you don't know how bingo works, the idea is that you mark off a box (in traditional bingo, someone will draw ping pong balls with numbers and letters on them like a lottery machine) and when you check off five boxes in a row (whether left to right, up and down or diagonal) then that counts as a "bingo." Here, we'll be going episode-by-episode and seeing whether they match any of the boxes on our bingo card. When we hit five in a row, that's a "bingo"!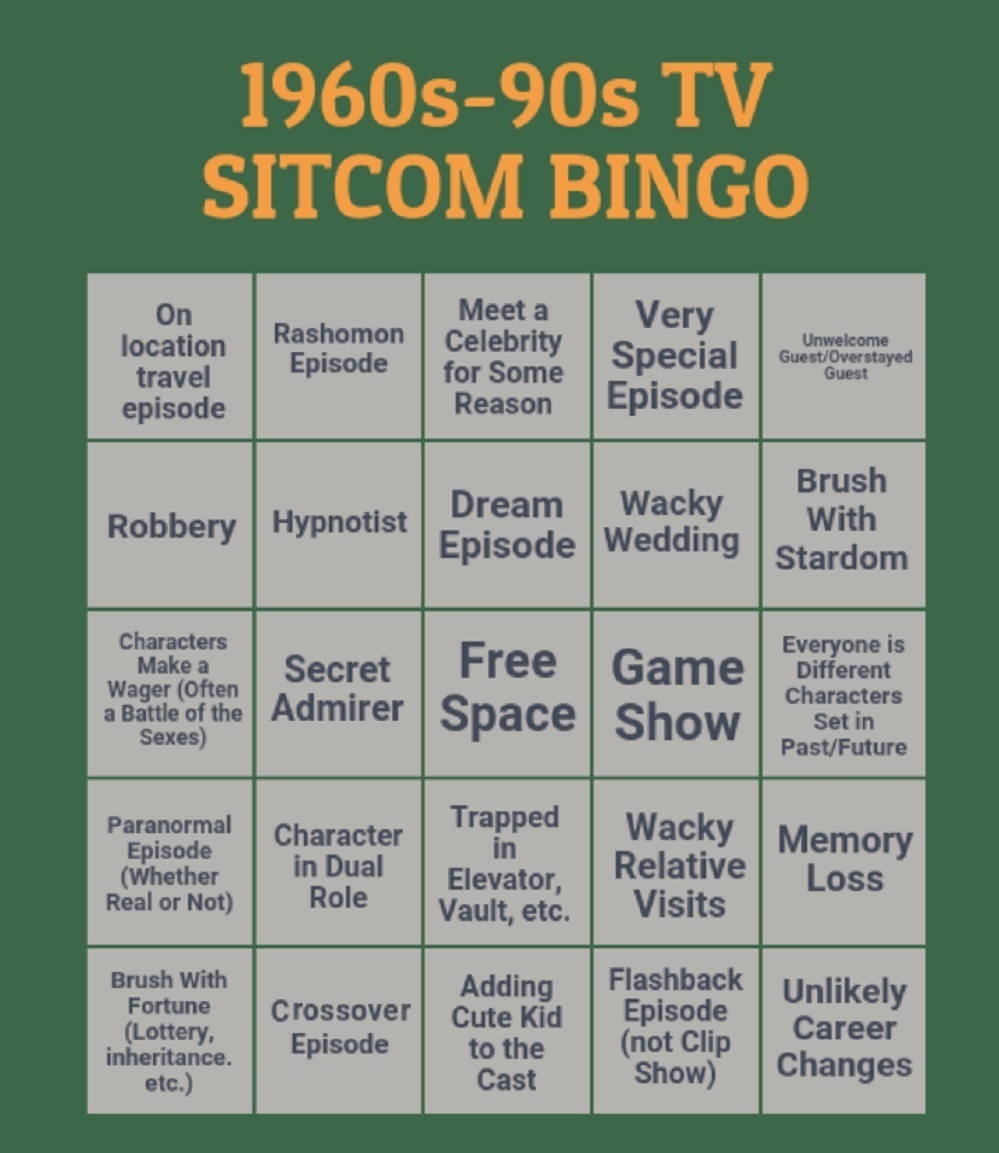 Today, we take a look at What's Happening!!, the 1970s sitcom about a trio of Black teenagers growing up in Watts in Los Angeles.
Let's take a look!
Season 1's "Saturday's Hero" involves Rerun become a local celebrity.
Season 1's "Speak for Yourself, Dwayne" involves Dwayne being a secret admirer of a girl but running into trouble when he has Raj talk to her on his behalf and she instead falls for Raj.
Season 1's "Nice Guys Finish Last" involves an unwelcome guest, Dee's prison pen pal!
Season 2's "Doobie or Not Doobie (Part 1 and 2)" is both a "meet a celebrity" and "A very special episode."
Season 3's "The Creep Detective" involves a robbery and the addition of a cute little kid to the series (Little Earl).
Season 3's "The Thomas Treasure" suggests that there might be stolen treasure in Raj's old house.
Season 3's "The Last Page" has the cast all appear as characters from other shows, which is basically the "cast plays different characters in past/future," especially since Happy Days is the past, right?
I guess there was no bingo!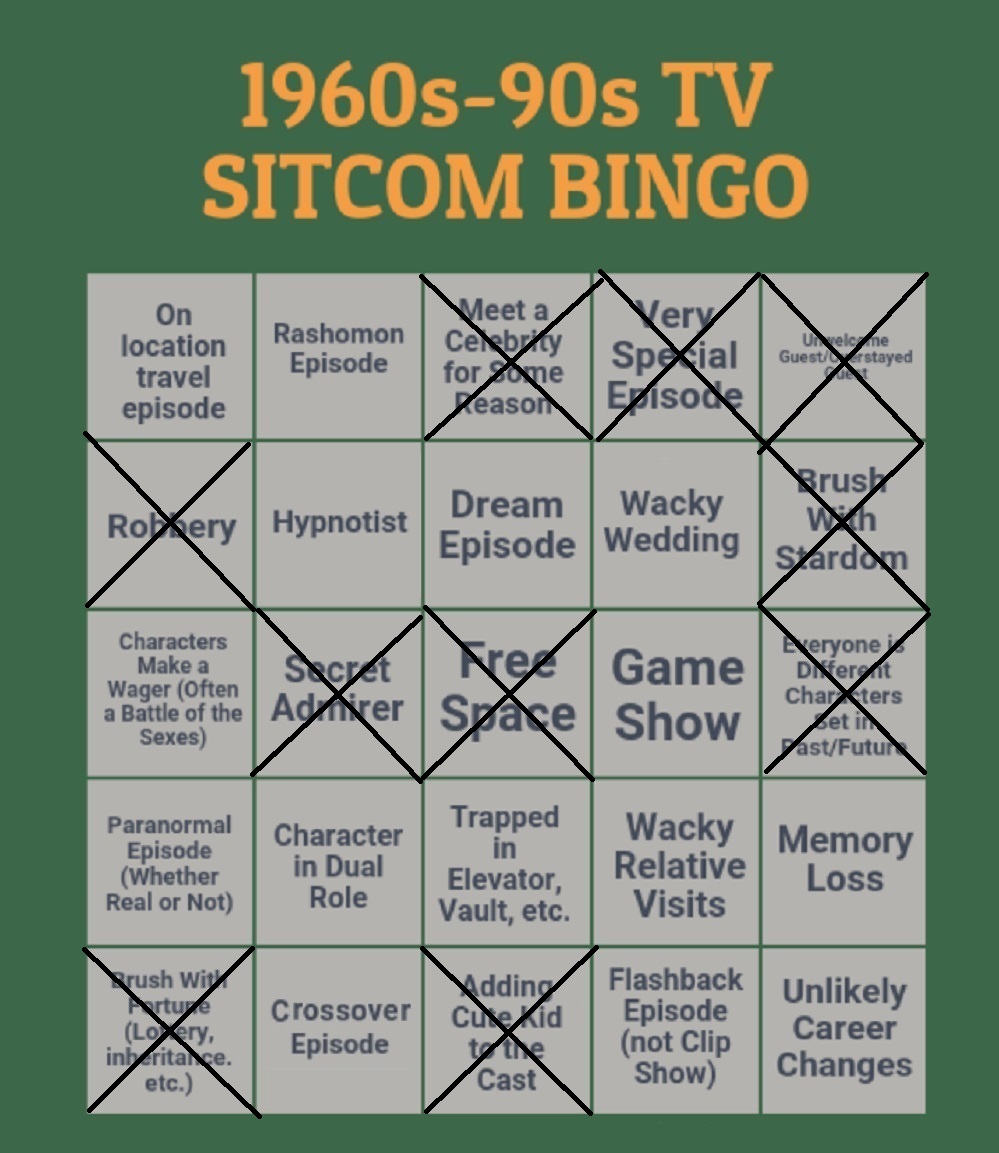 Only three seasons, but I still thought that they'd get a bingo!
Feel free to suggest future shows for TV Bingo!