Playing TV Bingo With That '70s Show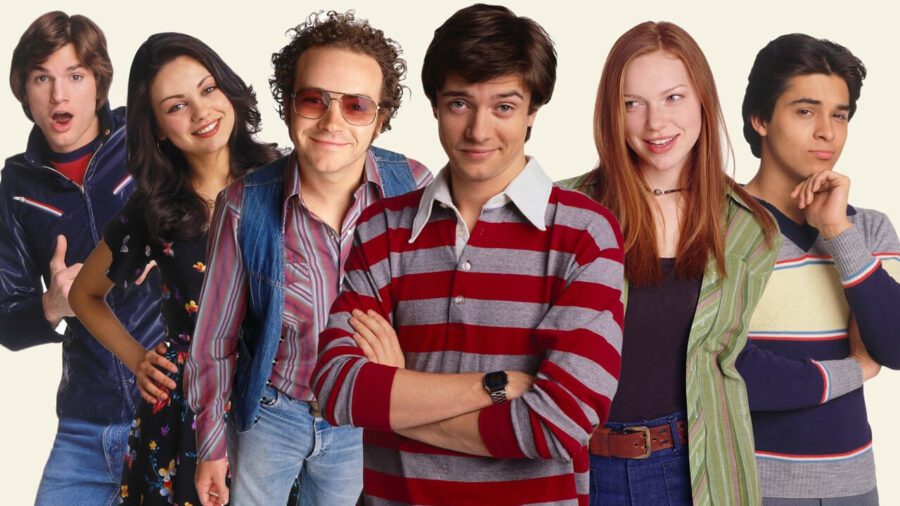 Today, as part of a very delayed TV Bingo Tuesday, we play TV Bingo with That 70s Show!
You know the concept, I use a TV Bingo card (one for dramas and one for sitcoms) and I'll go through the episodes in order and see how quickly I hit a bingo. In case you don't know how bingo works, the idea is that you mark off a box (in traditional bingo, someone will draw ping pong balls with numbers and letters on them like a lottery machine) and when you check off five boxes in a row (whether left to right, up and down or diagonal) then that counts as a "bingo." Here, we'll be going episode-by-episode and seeing whether they match any of the boxes on our bingo card. When we hit five in a row, that's a "bingo"!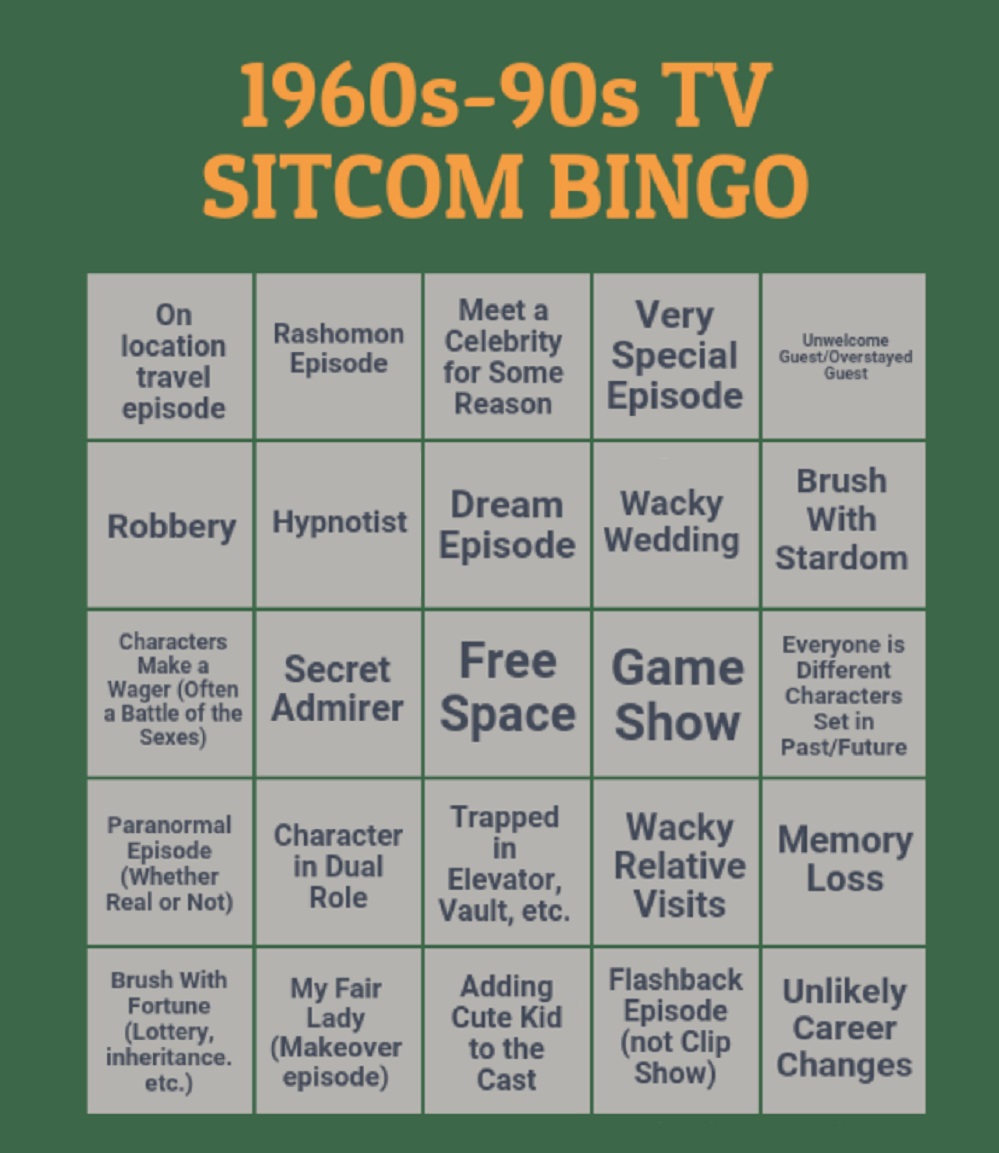 Today, we're looking at the long-running sitcom about a group of teens in Wisconsin in the late 1970s, titled, appropriately enough, That '70s Show.
Let's all get in a circle in Forman's basement and take a look!
Season 1's "Sunday, Bloody Sunday" deals with Red's unbearable mother visiting for Thanksgiving. I think this is more "unwelcome guest" than "wacky relative," since she really wasn't wacky, she was simply evil.
Season 1's "Eric's Buddy" involves a secret admirer of Eric's.
I'll stretch the definition of "Celebrity" to count the Rock playing his own father, Rocky Johnson, when the gang meets him at a wrestling match in Season 1's "That Wrestling Show."
Season 1's "A New Hope" is a dream episode. Since it was Star Wars themed, I don't count it as the cast playing different characters in the past/present.
Season 1's "Grandma's Dead" is technically a flashback episode, as it is set in 1976, when the series was in 1977 by that point.
Season 2's "The First Time" had a wacky wedding.
Season 3's "Eric's Naughty No-No" had Kitty's wacky sister, Paula, visit.
Season 3's "Fez Dates Donna" has everyone wager on whether Hyde and Jackie can avoid fighting.
Season 3's "The Promise Ring" had a "Let's Make a Deal" dream.
Season 4's "Tornado Prom" has Eric and Donna trapped at a radio station in a tornado.
Season 6′ "Young Man Blues" sees Kelso become a cop, of all things (certainly an unlikely career change).
Huh…I really don't think it hit a bingo. Anyone disagree?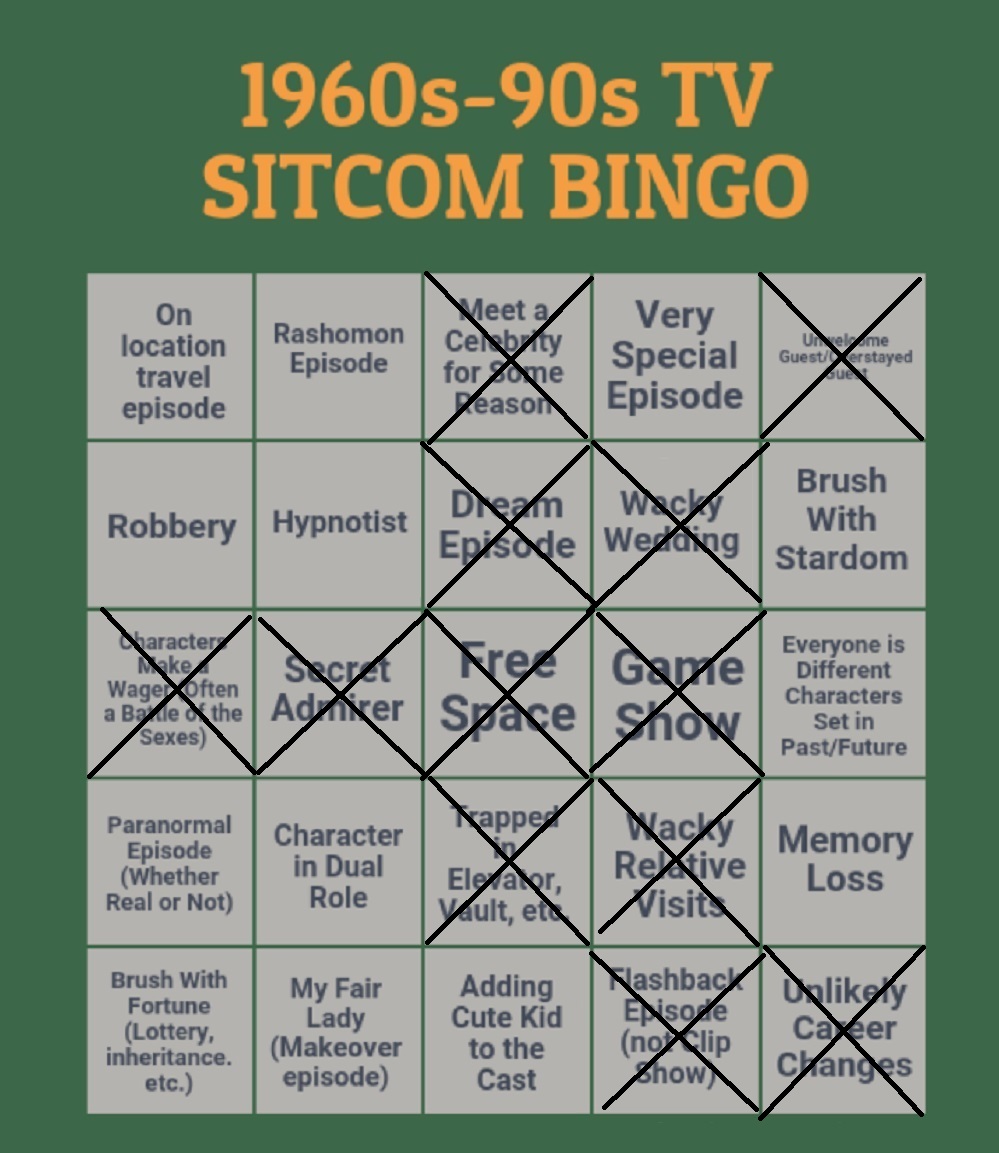 If anyone has a suggestion for a future show to play TV Bingo with, drop me a line at brian@popculturereferences.com!