How Does the Quantum Leap Project Know When Teenagers First Had Sex?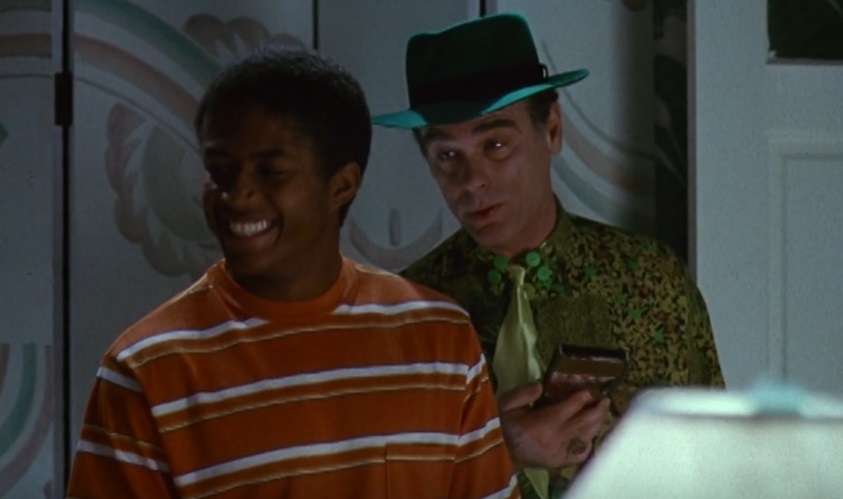 Today, I wonder how in the world Al on Quantum Leap knew when a teenager lost his virginity.
This is "How Can I Explain?", which is a feature spotlighting inexplicable plots.
The concept behind the TV series, Quantum Leap, was that Scott Bakula played a scientist named Dr. Sam Beckett, who tried to travel through time through a government-funded project called Quantum Leap. One day, Sam stepped into the Quantum Leap accelerator and traveled through time. However, things went haywire and Sam found himself switching bodies with people in history. He realized that some unknown force was controlling his "leaps" through time. For him to leap to his next point in history, he would have to fix something that "went wrong" in the original timeline. The hope, then, was for him to eventually leap back to his timeline.
Well, the question, of course, was "How does Dr. Beckett know what he has to change?" Well, luckily, there was a super-computer that Sam developed called Ziggy and it could collect news reports and then come up with a theory based on where and when Sam found himself as to what he was supposed to fix. Like, let's say he leaped into the life of a guy whose son died the next day. Ziggy would then tell him that the odds are that Sam was supposed to save that kid's life. Once he did so, Sam would leap.
That, of course, goes to the NEXT question, "How does Dr. Beckett know what Ziggy tells him he needs to change?" His military liaison on the project was Admiral Al Calavicci and Sam's brain was sort of tied to Sam so that Al would show up in the timeline as a hologram that only Sam could see and hear (well, there are some other exceptions over the course of the series).
Okay, in Season 2's "Another Mother," Sam leaps into the life of a single mother whose teenage son is kidnapped and presumably murdered (although his body is never found).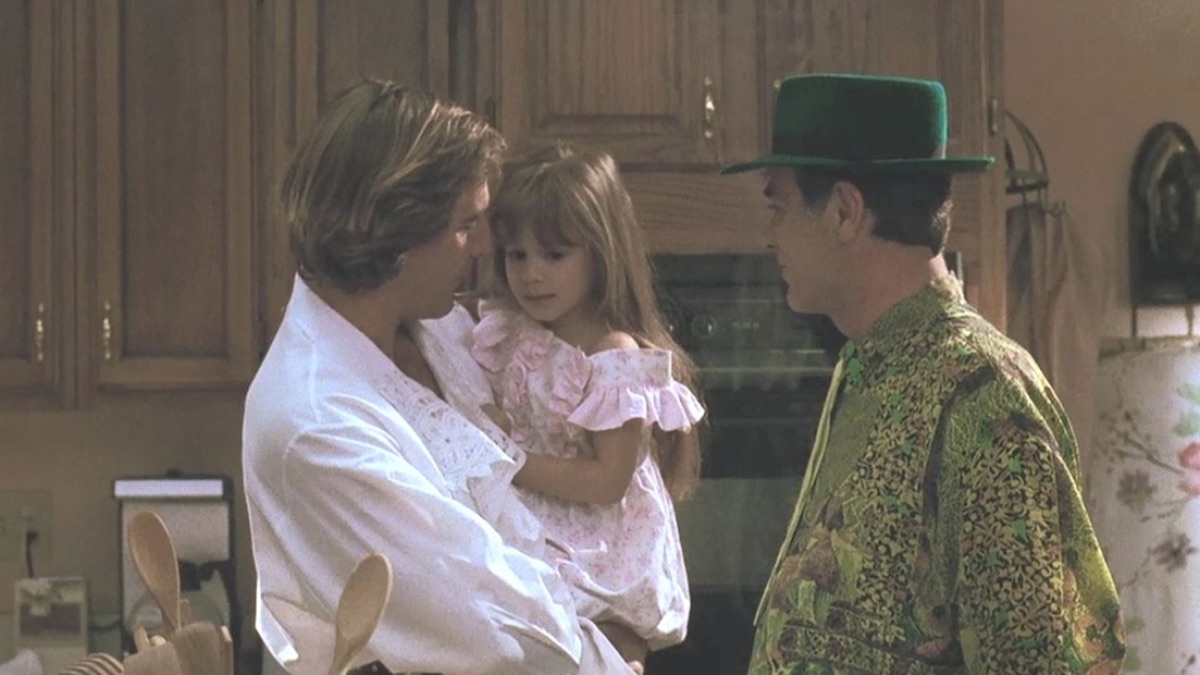 Amusingly, all three of the kids on the show are interesting in one way or the other. The oldest (who Sam was there to save), Kevin, was played by Michael Stoyanov, who later played the oldest brother on the sitcom, Blossom. The middle child, Susan, played by Olivia Burnette, later played Sam Beckett's sister in an episode where Sam leaps into his younger self. Finally, the youngest child, Teresa, is played by Troian Bellisario, daughter of the creator of Quantum Leap, Donald Bellisario and Deborah Pratt, the writer of this episode (who also was the narrator who reads the introduction of each episode and does the voice of the computer, Ziggy).
As it turns out, a group of teens play a prank on Kevin, making it seem like he's going to have sex with a classmate he has a crush on, but once he admits that he is a virgin to her, the other guys all show up to mock him. Kevin runs off and soon after gets captured by a group of psychos who plan to murder him.
Sam shows up at the home where the teens all feel stupid, especially the girl, who thought that it was a harmless prank between friends…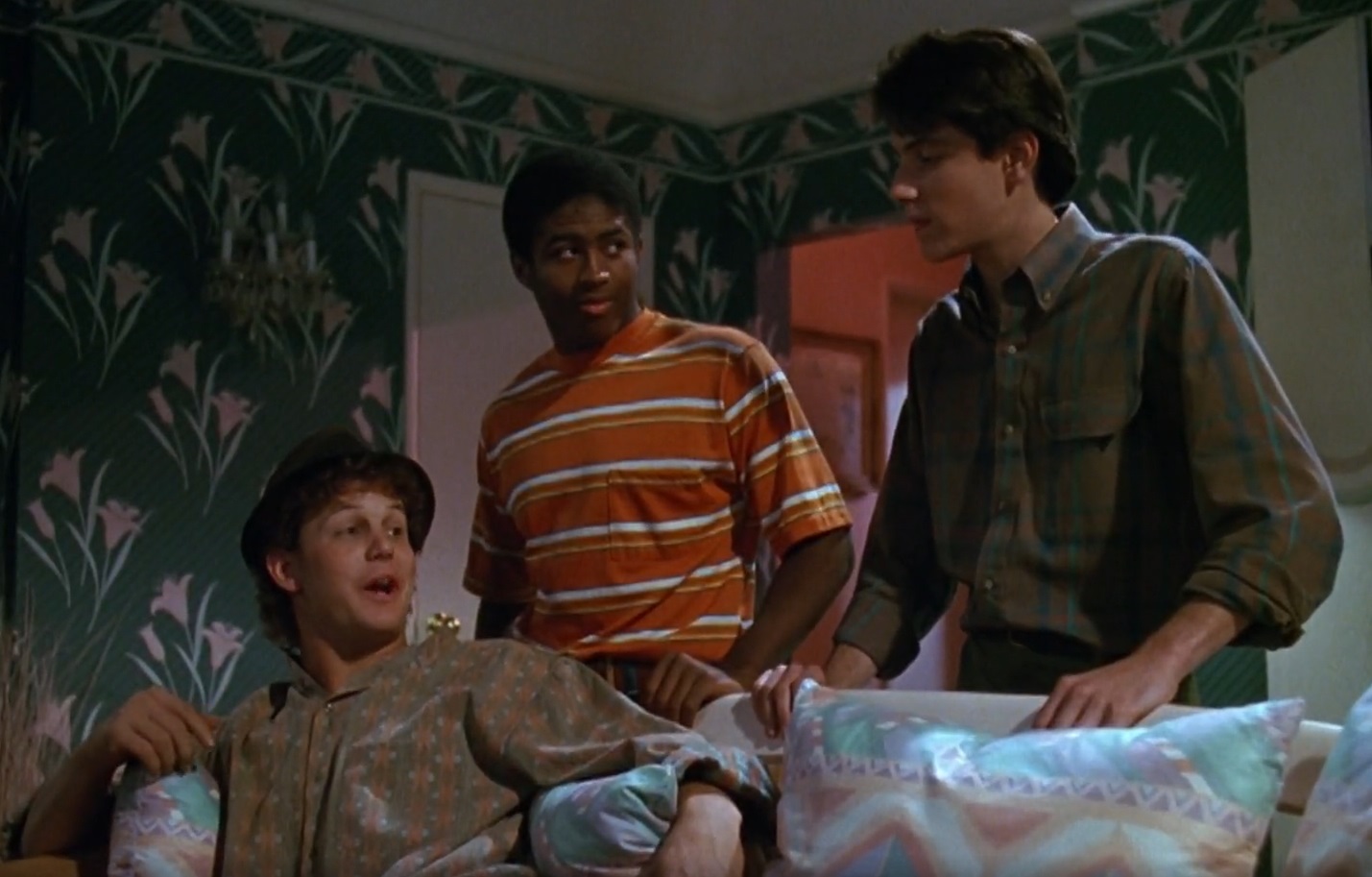 One of the teens notes that he would be so embarrassed to be a virgin still like Kevin. Al checks out the handlink to Ziggy and then replies (the kid can't hear him, of course), "You ARE still a virgin, pimple-puss. And you're gonna be a virgin for another 6 years."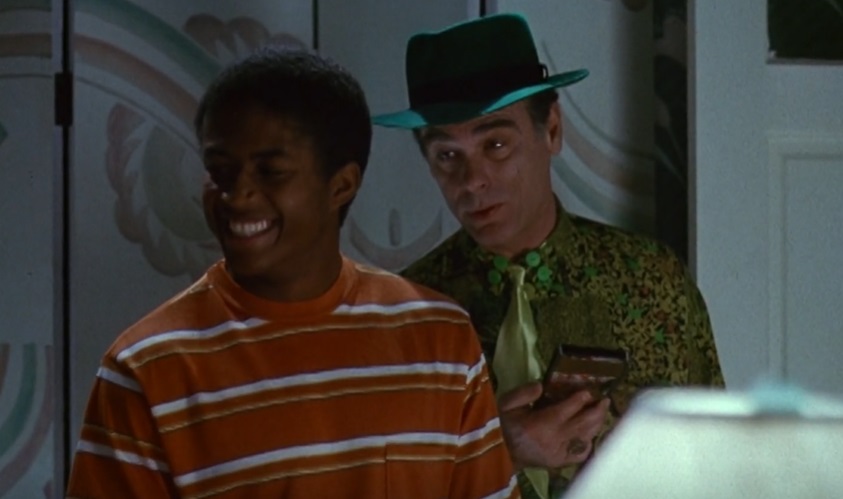 Now, if you want to come up with absurd explanations for why that information would be public record to Ziggy in 1999 (when Sam started time traveling), you can do so (Maybe his first time was so crazy it made the news!), but obviously, it doesn't make sense and the writers didn't care because it was a good zinger.
If anyone else can think of a good inexplicable plot, write me at brian@popculturereferences.com!