Roman's Wife and Daughter Were Elegantly Retconned Away on Succession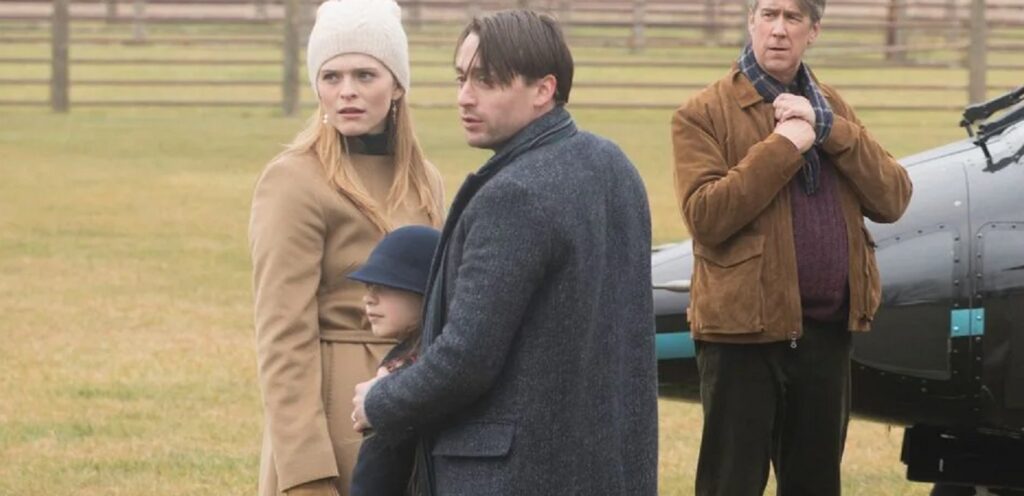 Today, we look at how Succession deftly retconned away a wife and daughter for Roman Roy in the first season.
In Abandoned an' Forsaked, we examine stories and ideas that were not only abandoned, but also had the stories/plots specifically "overturned" by a later writer (as if they were a legal precedent) with a retcon (retcon stands for "retroactive continuity," but we're specifically talking about retcons that contradict earlier stories).
August is Abandoned an' Forsaked month! All month long, I'll be looking at notable pop culture retcons.
Obviously, as you've seen from a few of these retcon examples so far, a big thing with TV shows is that when they first start, the writers aren't quite sure what the deal is with the show just yet. They're still honing the characters, and sometimes, that leads to some stuff that needs to be retconned.
In the case of Succession, in the pilot, youngest Roy child, Roman Roy, is married to a woman, Grace, with a daughter, Isla. In the header image, you can clearly see Roman's wedding ring. However, the show quickly determined that Roman worked better as NOT a married man with a kid, so in the fifth episode, he breaks up with Grace (in a hilarious scene where he freaks out that she shows Isla and Kendall Roy's daughter a movie about a giant turkey that Roman had tried to keep from getting made because he thought it was too stupid…but probably also because Roman had been forced to wear a turkey costume in his training years earlier), and she and Isla are never seen again, with the retcon obviously being that now Grace was just Roman's GIRLFRIEND, and Isla was simply Grace's daughter.
It's an elegant retcon that fits the story nicely, but a retcon nevertheless.
It's not really a Chuck Cunningham Syndrome instance, though, because Grace and Isla still exist in the Succession universe, they just were retconned away from being Roman's family, and thus, it is logical that they wouldn't be shown again, so they don't count for Chuck Cunningham Syndrome, which doesn't involve characters being written off. The retcon is a different type of retcon here.
If anyone else has a suggestion for Abandoned an' Forsaked, drop me a line at brian@poprefs.com!