Sabrina Carpenter's New Album Somehow Increases the Amount of Pop Songs About Joshua Bassett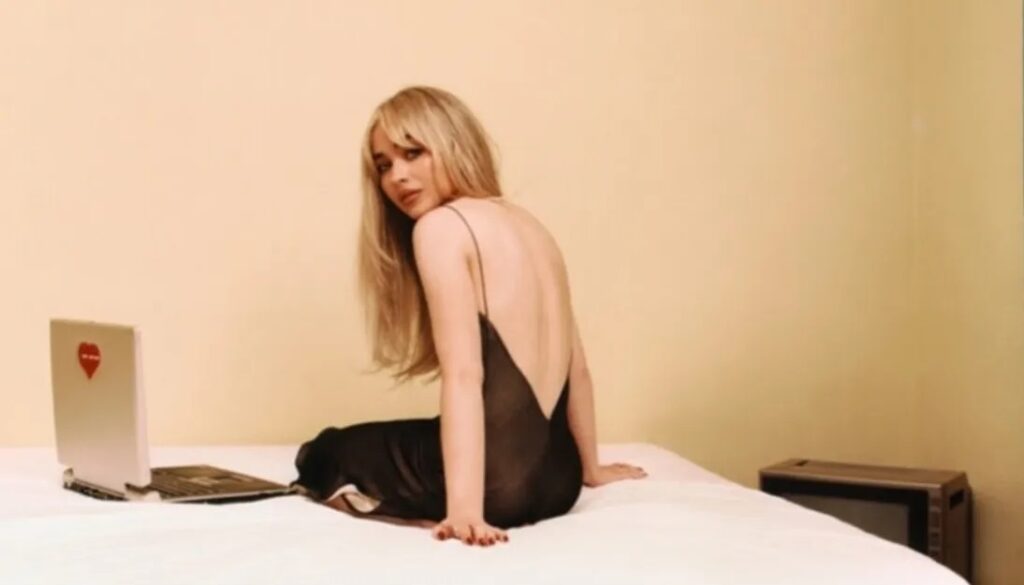 Today, I marvel at how Joshua Bassett somehow has even more songs about him on the latest album of a DIFFERENT ex-girlfriend of his.
In Meta-Messages, I explore the context behind (using reader danjack's term) "meta-messages." A meta-message is where a creator comments on/references the work of another creator (or sometimes even themselves) in their work. Each time around, I'll give you the context behind one such "meta-message."
As I wrote about a while back, Olivia Rodrigo famously wrote a bunch of great pop songs about her ex-boyfriend, Joshua Bassett.
Bassett obviously felt like he needed to respond and he put out a few tunes about the relationship and they weren't particularly good.
I should have mentioned then that Sabrina Carpenter, the young woman that Bassett started dating after Rodrigo, also released a song, "Skin," about the situation last year and it was a lot better than Bassett's songs. It had a great opening:
Maybe we could've been friends
If I met you in another life
Maybe then we could pretend
There's no gravity in the words we write
Maybe you didn't mean it
Maybe blonde was the only rhyme
The only rhyme
Carpenter now has a new album out, emails i can't send, with most of the songs being written via sort of stream of consciousness type e-mails that Carpenter sent herself that she then turned into songs.
The fascinating thing, though, is that Rodrigo's album, Sour, had plenty of songs that were written when she was younger (as is the case for most debut albums, you pretty much years to put together the tracklist), so the songs weren't all written about Bassett, even some of the dramatic relationship ones, like "happier," which timing would dictate was probably about her earlier boyfriend, Ethan Wacker.
So it's interesting, then, to see that most of the songs on Carpenter's album, though, are about her presumably brief relationship with Bassett, likely in part, of course, due to the fact that Rodrigo writing all of these hit songs about this "love triangle" has made Carpenter's relationship with Bassett such a big deal to the public. This is addressed on the compelling "because i liked a boy," as what came off as whining with Bassett when complaining about what Rodrigo's song did to his image comes off as a lot more compelling when it is about a third party who notes that, at 21 years old, she was suddenly branded as a "slut and a homewrecker" for dating a guy after he broke up with is girlfriend.
When you look at these relationships and realize how brief they are, it might seem silly to us older folks, but when you're young, a few month relationship can be VERY intense and have a major influence on you as a person. So it is very reasonable by Carpenter, and the whole album is well done (I love Julia Michaels and her songwriting talents are all over this album, even on the rare tracks she didn't co-write, it feels like Michaels' style is still an influence), but it is still interesting to see Bassett somehow become the major topic of TWO good pop albums, with this new one somehow having more songs about him than the blockbuster album KNOWN for being about him (also, while this isn't a big deal, if Sour famously stylized all of the songs in lower case, why would you follow that format for the song titles on YOUR album, too?)
If anyone has a suggestion for a good Meta-Messages, drop me a line at brian@popculturereferences.com!