Sammy Davis Jr. Doing a Disco Version of 'Those Were The Days' Needs to be Heard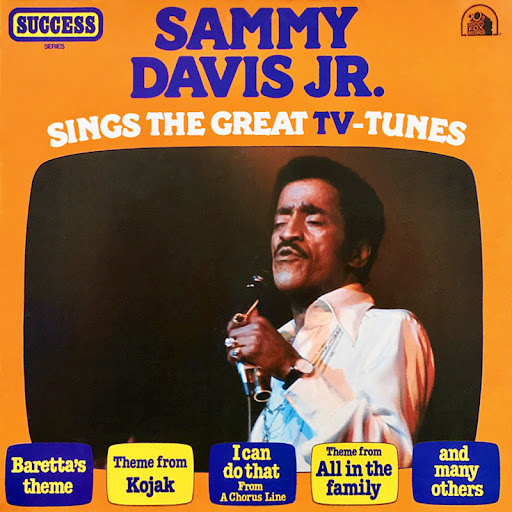 Today, we look at Sammy Davis Jr. doing a disco version of "Those Were the Days" as part of a bizarre marketing era in Davis Jr's career.
This is Put Back the Cover, a feature where I spotlight really bizarre (but earnest) covers of famous songs.
Recently, I discussed the origins of the famous theme song to All in the Family, "Those Were the Days."
Another famous theme song of the era was Sammy Davis Jr's version of theme song of the TV series, Baretta (how THAT came to be was a weird story in and of itself, which I covered in an old TV Legends Revealed here).
Davis Jr.'s musical career had a number of peaks and valleys. He blew up in the mid-1950s with big hits like "Hey There" and "Something's Gotta Give" before he fell off the charts for a number of years before returning to the top of the charts in the early 1960s before falling off again and then finally seeing the top of the charts again with his kitschy version of "Candy Man."
However, by the mid-1970s, he couldn't even get an album made in the United States any more and had been dropped by MGM Records. The theme to Baretta was a surprise success (and was the last Davis Jr. song to chart on the mainstream charts period, but didn't even crack the Top 100). However, it was shockingly popular in Europe, as the song went #1 in the Netherlands. There was enough interest that they his then-new record label, 20th Century Records, agreed to do a European-only album called The Song And Dance Man – Hits Of The '50s And More, with Baretta's theme being the main selling point of the album. However, Davis Jr. did a couple of other TV themes for the album, including lyrical versions of songs that didn't have lyrics (like the theme song to Hawaii Five-O).
The record was a success, so 20th Century Records decided to do a follow-up. This time, they went all in on Davis Jr. doing TV theme songs for the album, Sammy Davis, Jr. Sings The Great TV-Tunes, in 1977. And one of the songs he did was a disco-style version of "Those Were the Days" (using Lee Adams' full lyrics for the song)…
That was certainly…an experience, right?
This was particularly interesting to see, of course, because of Davis' famous appearance on All in the Family five years earlier where he messed with the racist Archie Bunker by kissing him on the cheek when the two posed for a photograph together (Sammy Davis Jr. was an exception to Archie's standard racism)…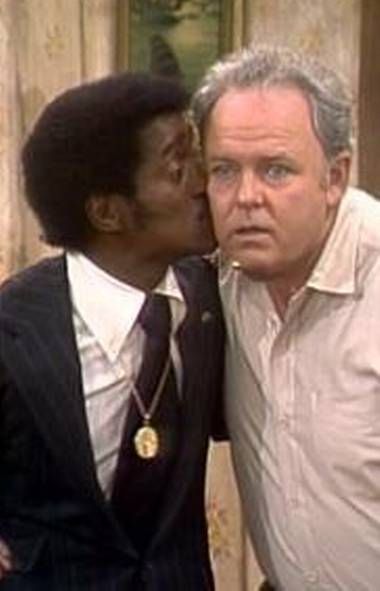 Okay, folks, go suggest other bizarre (but earnest! I'm not talking about intentionally funny covers here, the attempts have to be earnest) covers for me to spotlight by e-mailing me at brian@popculturereferences.com