The Jeffersons Pilot Made a Bizarre Argument Involving the N-Word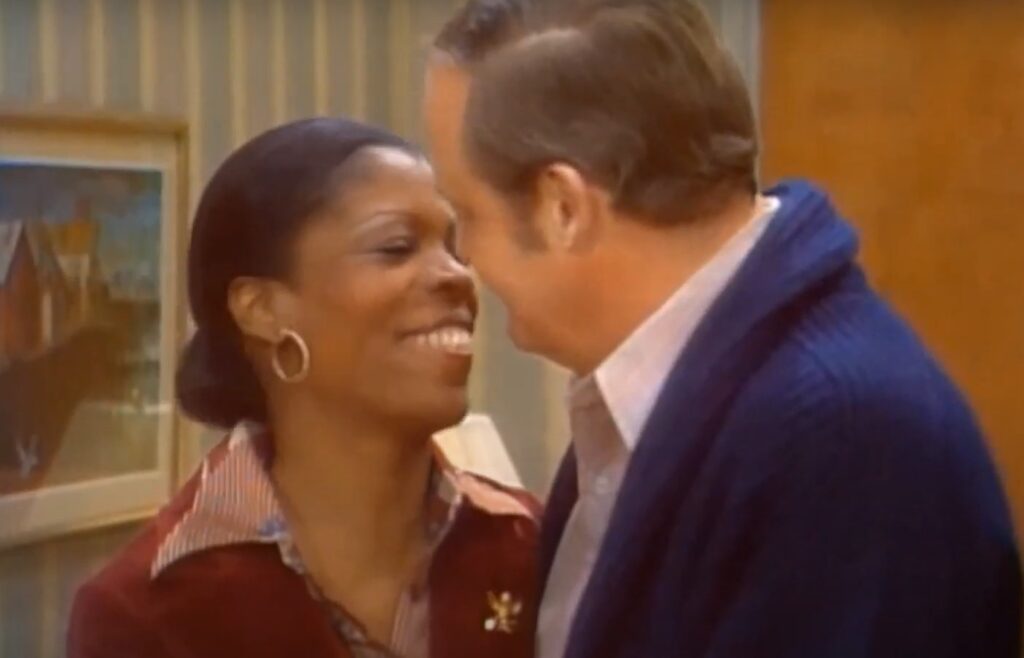 Today, we look at a bizarre argument from the pilot of The Jeffersons involving the N-Word.
In Remember to Forget, we spotlight pop culture stories that I wish I could forget, but I can't, so I instead share them with you all, so you're stuck in the same boat as me!
Before I get into this specific point (which was suggested to me by my pal, Bill Walko), let me first address the general usage of the N-Word in 1970s sitcoms. I don't like it. I don't think it ever should have been a thing. The idea that we would lack verisimilitude in these shows without the use of it is absurd, since characters on TV STILL avoid the famous seven words that George Carlin always joked about people being unable to use on TV fifty years ago…
So it's clear that shows like All in the Family and The Jeffersons were already avoiding plenty of words that real people in the 1970s used, but for whatever reason, back in the 1970s, the N-Word was not one of those words. And there's really only a handful of instances where I've even seen a show of the era use the term in remotely a way that would make you say, "Okay, maybe the usage here had some merit." Most of the time it could be easily avoided, including this exchange in the pilot of The Jeffersons that I'm discussing today. That said, you pretty much have to decide whether you're going to throw all of these shows into the junkpile for using the word when everyone else was doing the same thing. If you do, that's fine. I'm willing to look past it while disagreeing with it, but that's purely something that comes down to your personal feelings of separating a work of art from something that you find offensive about it.
However, beyond that, the argument being used here in this scene from The Jeffersons pilot ABOUT the N-Word is just way bizarre.
The setup of the scene is that Sherman Helmsley's George Jefferson, who only recently moved into this fancy high rise apartment with his family due to the success of his chain of dry cleaners, is arguing with another couple who live in the building. Roxie Roker's Helen Willis is one of the few other Black people who live in the building, only she lives there with her White husband, Tom Willis (played by Franklin Cover) and their daughter, Jenny (Berlinda Tolbert). They had another child, a son, Allan, who had his own place. Helen became good friends with Isabel Sanford's Weezie Jefferson and George would often argue with them (he would often argue with most everyone on the show).
In any event, this argument was about how Helen and Tom don't fight very often and George says that they CAN'T fight, because if they did, it wouldn't be five minutes before Tom was calling her the N-Word. Tom is outraged and Helen counters that she never thinks about calling Tom a "Honky," but George counters with the fact that the word came off her tongue awfully quick when prodded about it.
Tom and Helen storm out into the hallway, where Helen questions herself as to why she ever DID say that word and Tom comforts her and says that everyone thinks of words like that sometimes. She says that he's never called her the N-Word, but he explains that while that is true, he has THOUGHT it before during arguments. He then explains that we can't help thinking crazy thoughts sometimes, but it's what we actually do that matters and they have had a wonderful marriage and she agrees and they kiss and that's the end of the scene (well, with a quick bumper to the scene of Paul Benedict's Harry Bentley coming across them on the elevator).
Simply put, no, Tom, it is not normal to think of your wife as the N-Word during an argument. That's very much ABnormal. Even for the 1970s. I get that the scene was written with good intent (which is why it is here and not Things That Turned Out Bad), but ooph, that is a nonsensical argument. You can very easily avoid thinking of your spouse as the N-Word. An inability to think that way of your spouse is not an unusual thing.
Thanks to Bill for the suggestion! If anyone else has an idea, feel free to suggest other topics for future Pop Culture Theme Times to me at brian@popculturereferences.com.