The Returning Cameo in the Quantum Leap Finale Should Have Another Layer to it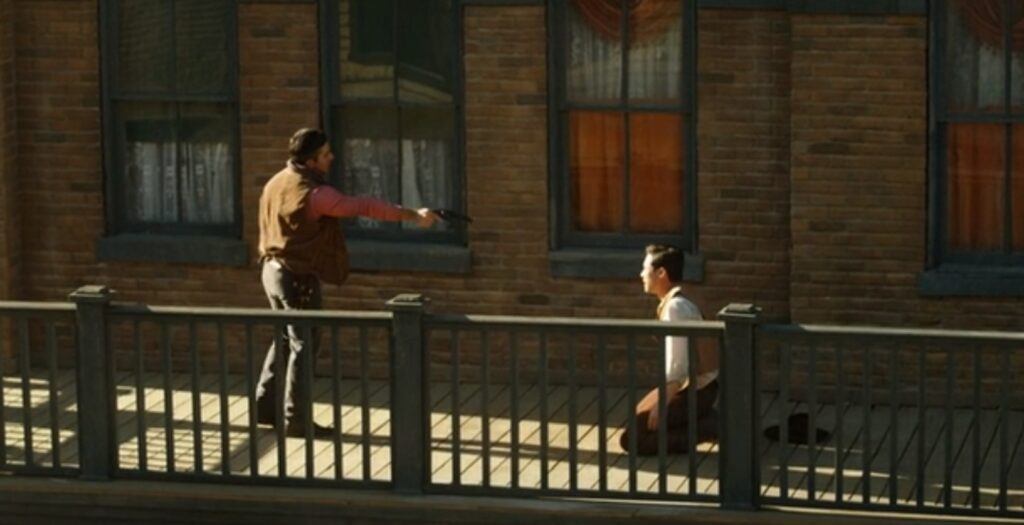 Today, I explain why I think the returning cameo on Quantum Leap should have another layer to it.
This is "All I Really Wanna Do," a feature where I offer my personal take on what a TV show/movie/etc. should do with a notable (sometimes difficult) decision.
SPOILERS FOR THE FINALE OF QUANTUM LEAP SEASON 1
The finale of Quantum Leap saw Dr. Ben Song (Raymond Lee) and Richard Martinez (Walter Perez) revisiting their past leaps as they fight each other to the death. It seemed like Martinez had the drop on Ben and was about to murder him when he was killed by Frankie (Yaani King Mondschein) from "Salvation or Bust," who obviously just saw Martinez and Ben as the people that they leaped into, which, in Ben's case, was an old man. So she saw a guy beating the heck out of an old man (a friend of hers, to boot) and shot him and killed him.
It made a decent amount of sense, but wouldn't it have been an extra piece of drama if they later reveal that Frankie herself had been leaped into by Dr. Sam Beckett (Scott Bakula)? Who just knew that Ben was in danger and saved him? That'd be a heck of a twist, no?
This feature is a bit more me-specific, but heck, feel free to suggest similar concepts to me at brian@poprefs.com, and if I think they're cool, I can run them, as well, just saying that they're what YOU would have done!