Top Five Roger E. Mosley Episodes of Magnum, p.i.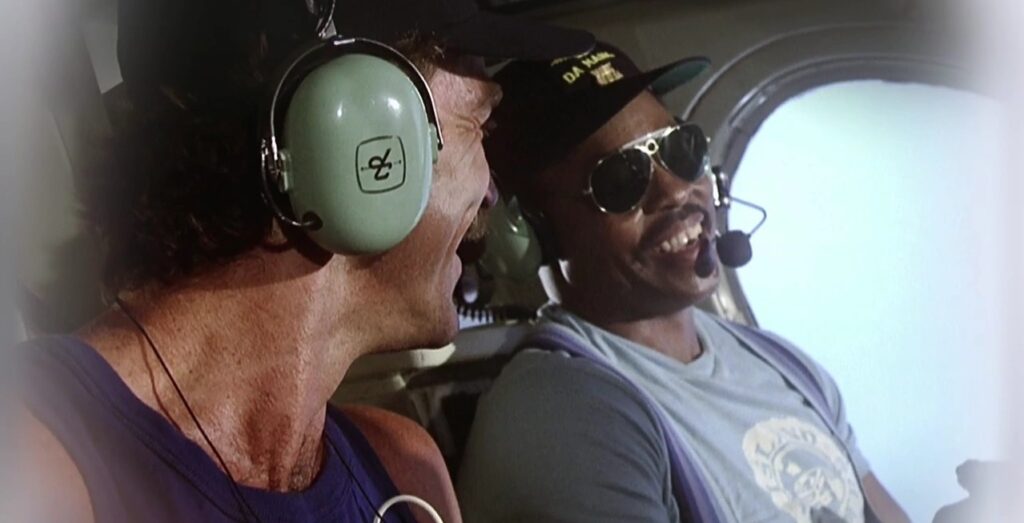 Today, we count down the top five Roger E. Mosley episodes of Magnum, p.i..
This is Top Five, where I rank certain pieces of pop culture.
The great Roger E. Mosley sadly passed away yesterday at the age of 83 following a car crash last week. I thought I'd rank his best episode of Magnum, p.i..
I don't think I need to tell you the problem with ranking the best Roger E. Mosley episodes of Magnum, p.i., do I? The late Mosley was a very important part of the long-running CBS 1980s drama and he and his fellow supporting cast member, Larry Manetti (Orville "Rick" Wright) were key members of the series and along with the star, Tom Selleck (as Thomas Magnum) and the late, great John Hillerman (as Jonathan Quayle Higgins), literally appeared in ALL 158 episodes of the original series. It is very rare to appear in every episode of a series that lasts over 100 episodes when you're a supporting character. The show outright doesn't work without TC and Rick. They're integral to the series.
And yet…they also weren't the star of the show, and thus, would only get typically one or two spotlight episodes a season. Well, when you're getting only one spotlight episode a season, the chances of your one episodes standing out against the 18 spotlight episodes the star of the show gets per season are going to be pretty slim. And as a result, Mosley's spotlight episodes tend not to stand out as the best episodes of the series. However, if I'm going to rank the best episodes of Magnum, p.i. in terms of Mosley, I gotta go almost entirely with his spotlight episodes (with one notable exception).
HONORABLE MENTIONS
"Thicker Than Blood" was the very first T.C.-centric episode and it's just kind of nonsensical. T.C. owes a debt to a guy who saved his life in Vietnam, and despite the guy being a junkie, T.C. flies him no questions asked and gets arrested for smuggling drugs. The whole thing was a nonsensical plot to load T.C.'s helicopter with drugs while he was away from the chopper, figuring when he was arrested, they could then buy his chopper at auction and get the drugs. It's really a ludicrous episode, but it was T.C.'s first spotlight episode, so I figured I should mention it.
"Past Tense," from Season 3, is the second T.C.-centric episode, but it's mostly an all-action episode. Not a whole lot of Mosley actually acting.
"Under World," from Season 5, is an interesting one in that it is ALL about T.C., but Mosley is unconscious throughout most of the episode, so I can't really count it for Mosley. Good episode, though. We learn so much about him in this episode.
5. "Missing Melody"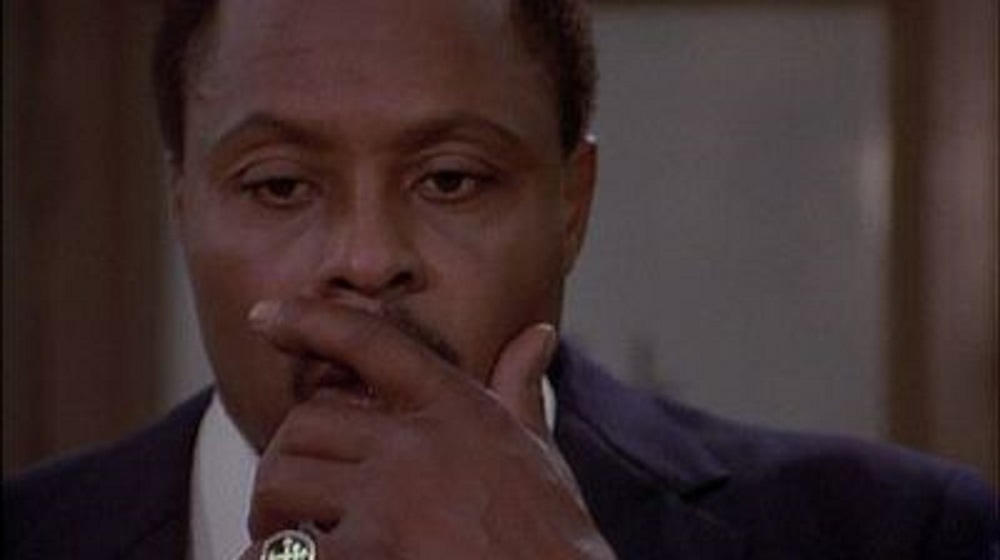 Mosley co-wrote this episode, which introduced a whole family for T.C., with his kids visiting him in Hawaii, only for his daughter, Melody, to be kidnapped (the timeline doesn't make ANY sense). Shavar Ross (Dudley from Diff'rent Strokes) played T.C.'s son, Bryant. T.C. gets some nice emoting scenes, but in general, it's a pretty run of the mill episode, but obviously important for the character overall, especially the introduction of his ex-wife, Tina, with whom T.C. reunites with in the series finale.
4. "Round and Around"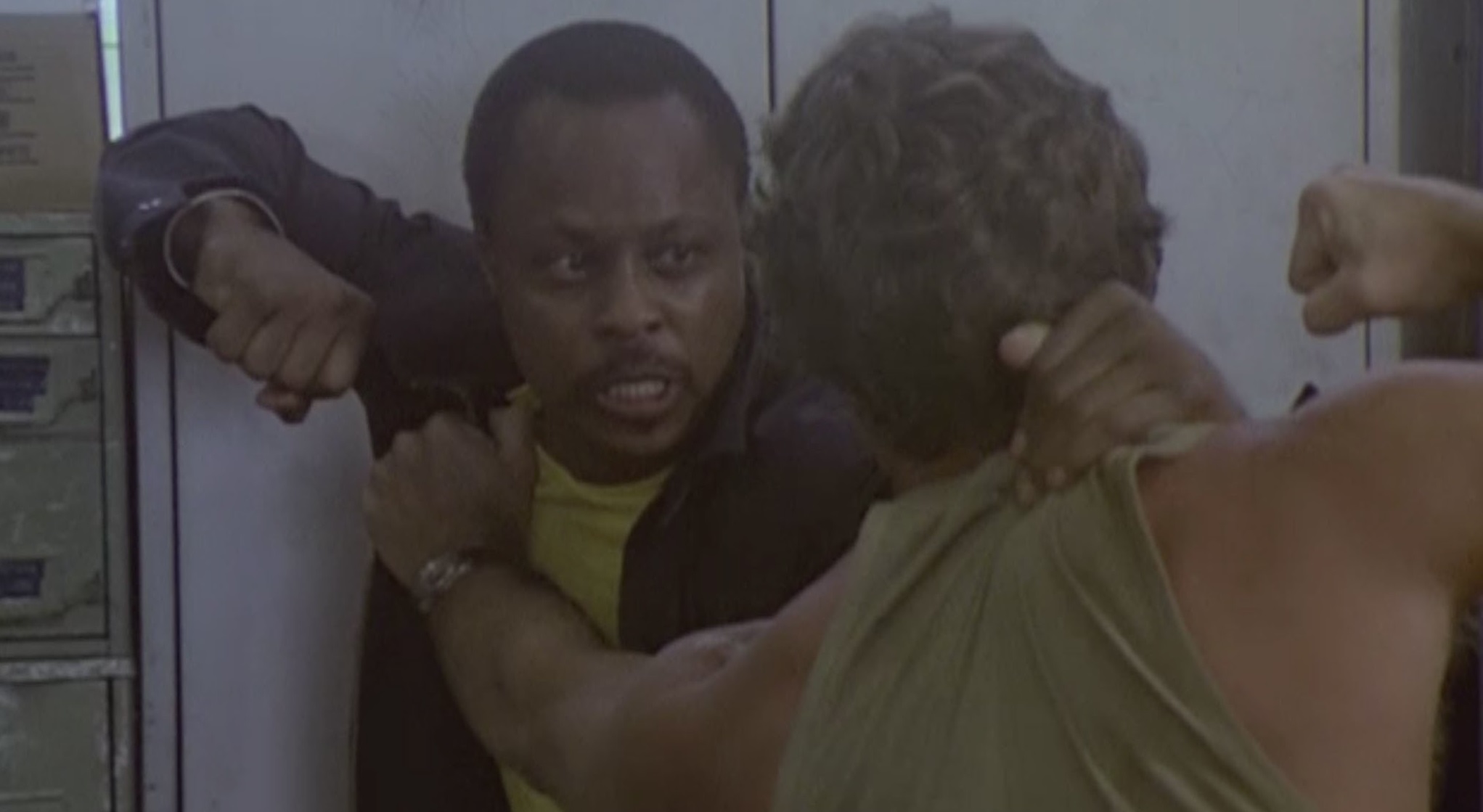 A buddy of T.C.'s from pickup basketball is murdered interrupting a robbery and T.C. vows to avenge his friend (who was played by Mosley's stunt double), while also trying to repair a rift that had occurred between his friend and his teenage son (played by Larry B. Scott, who played Lamar in Revenge of the Nerds. So it's weird seeing him as some tough kid here). T.C. has a brutal fight at the end with the two junkies who led to the death of his friend (amusingly, the stunt double did most of the fighting, so it is like the dead guy resurrected himself to avenge his own murder). There's some good "you can't get too caught up in revenge" stuff in the episode.
3. "A Sense of Debt"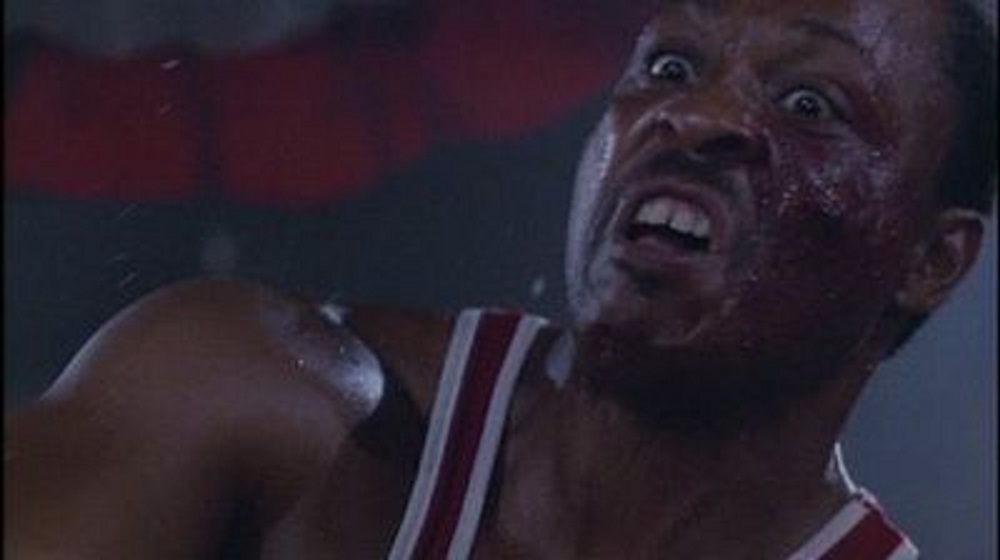 A sort of wacky episode where Magnum is out of town, so T.C. is driving the Ferrari and he accidentally injures a bareknuckle fighter and so T.C. is forced to substitute for the young man to help keep gangsters from injuring the man's adorable daughter (played by a young Shannen Doherty). The guy T.C. has to fight, amusingly enough, is Donald Gibb, Ogre from the Revenge of the Nerds films (how weird is that?). A true spotlight episode for T.C., though, as he gets to be the hero all the way through. He event gets to the one who owes Higgins money at the end of the episode!
5. "Did You See the Sunrise?"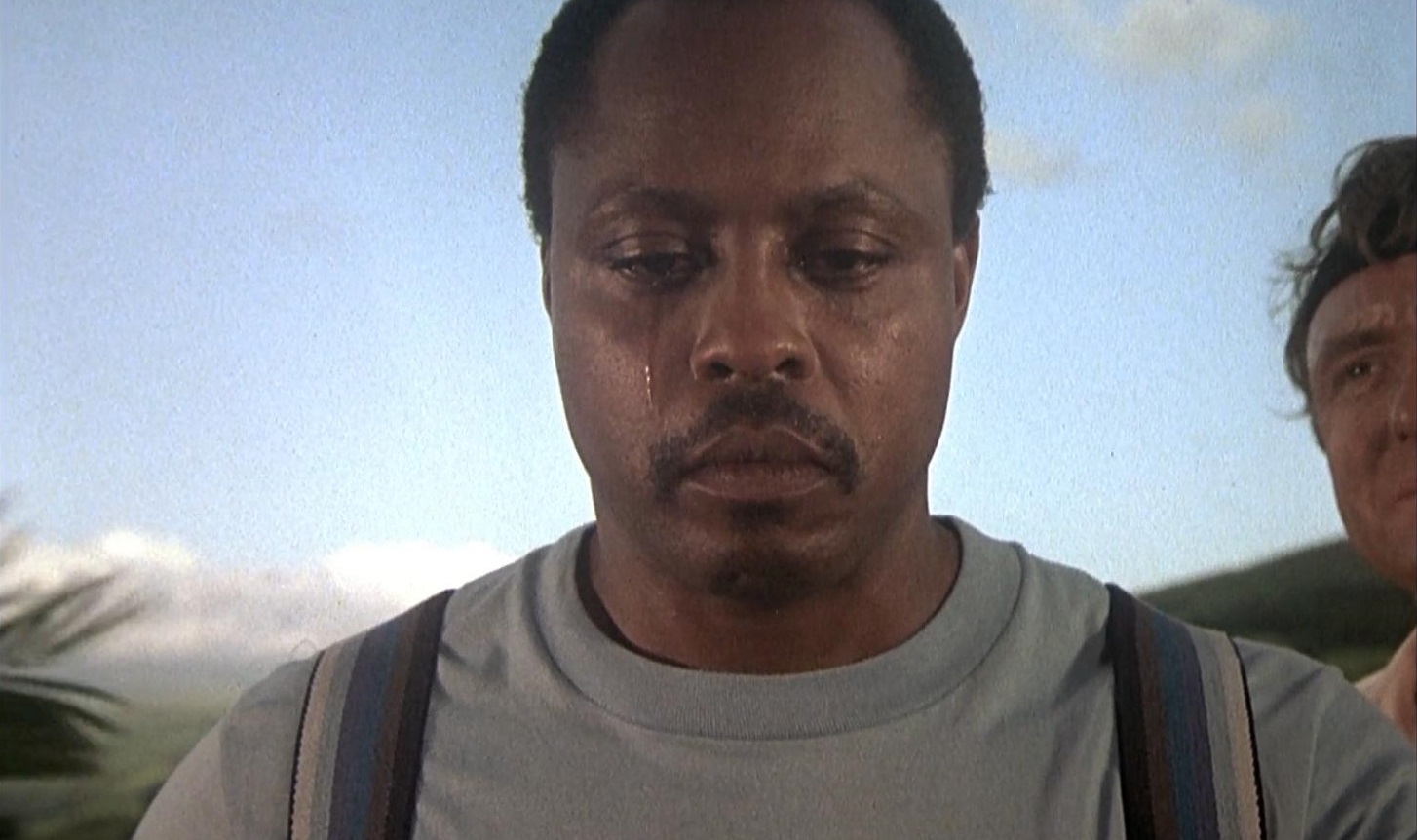 The best episode of the whole series, the Season 3 opener, "Did You See the Sunrise?," was also a standout episode for T.C., as an old Vietnam War buddy of the gang, Sebastian Nuzo (played by James Whitmore Jr.. I wish I could say that it was Timothy Busfield or Anthony Edwards or Robert Carradine or Curtis Armstrong or even Ted McGinley) shows up, warning them that Ivan, the sadistic Soviet Colonel who tormented them when the group were prisoners of war in Vietnam, was back in Hawaii to hunt them down. As it turned out, Nuzo was actually an enemy agent the whole time and Ivan had brainwashed T.C. back in Vietnam, preparing him as a sleeper agent. Nuzo was there to activate the brainwashing and send T.C. to kill a Japanese prince visiting Hawaii (after Magnum's Navy intelligence buddy, Mac, was killed when Magnum's car was rigged with a bomb, in an attempt by Ivan to get Magnum out of the way of his plan).
Mosley got to do some heavy duty acting not only in the torture scenes set in the past (Ivan throws around the N-word a few times, which really wasn't necessary of the show, frankly. Shows were waaaaay too willing to use the N-word back in the day), but also as he tries to break free of the brainwashing. The episode, of course, is best remembered for Magnum's cold-blooded revenge on Ivan at the episode's end, where he asks Ivan if he saw the sunrise this morning, and when Ivan says that he did, Magnum kills him (I love that Magnum just flat out committed murder at the end of this episode and it's just never brought up again).
1. "Paradise Blues"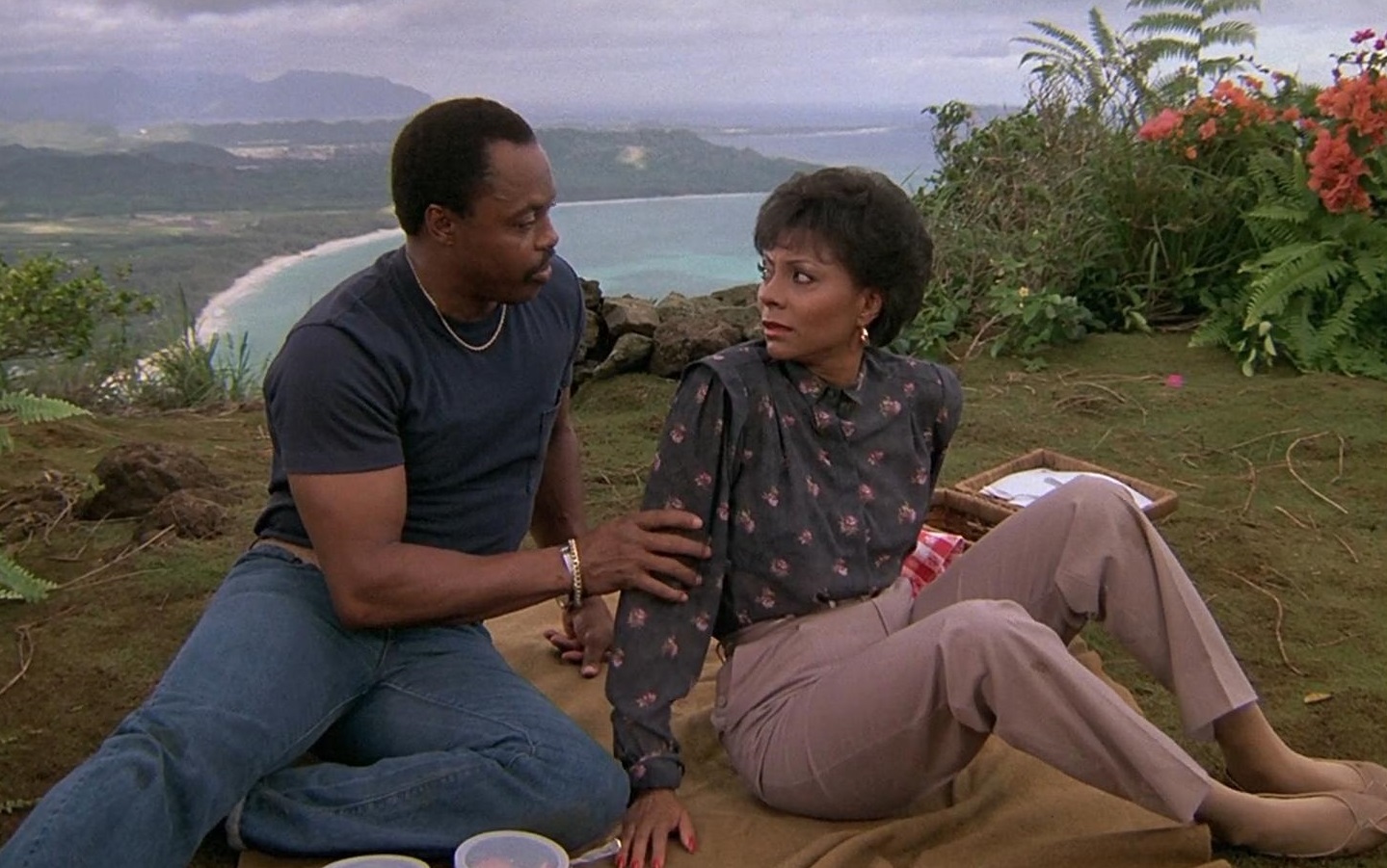 Of all of the T.C.-centric episodes, this Season 4 episode is by far the best, as it is hard to compete with Leslie freakin' Uggams, as T.C.'s old flame from Vietnam (a once popular singer who met the young T.C. when she performed with the USO in Vietnam), who strikes up a relationship with T.C. again in the present day. Magnum doesn't trust her, but for once, it is T.C.'s chance to be the guy who is blinded by love to the terrible situation that he is in. Ultimately, though, Uggams' character proves that she really DID care for T.C. (even as she got him embroiled in a drug deal gone wrong) by sacrificing herself to keep a bunch of Detroit drug dealers from possibly killing T.C.
Okay, those are my picks for Roger E. Mosley's best episodes of Magnum, p.i. Agree? Disagree? Let me know!
RIP, Roger E. Mosley.