TV Shows, Please Save Me From 'Bigfoot Isn't Real…or IS He?'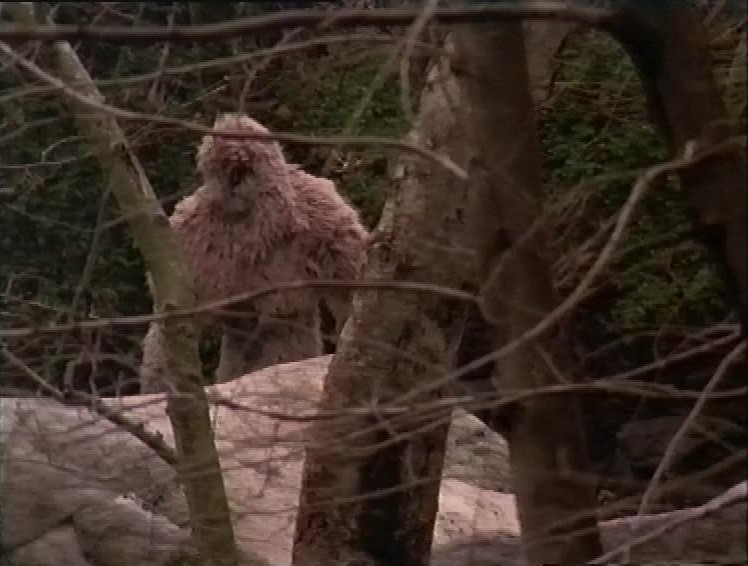 Today, I bemoan the "Supernatural Thing X Isn't Real…Or IS It?" endings on TV shows.
This is Disgrace Distract and Bother Me, a feature where I just point out minor things that annoy me in pop culture. Basically, think of it like the lowest level of criticism, then Remember to Forget is the middle, where it's like, "Okay, this is bad, but not, like, offensively bad" and finally, Things That Turned Out Bad is for, "This is seriously messed up."
Quantum Leap is obviously inherently a fantasy TV show, as Doctor Sam Beckett literally travels into different years in every episode, swapping places with a different person while everyone sees Sam as that other person. It's obviously already inherently a fantasy, and yet the show routinely did the ol' "Supernatural thing isn't real….or IS it?" ending over and over again.
I'll excuse Season 3's "A Little Miracle" because Christmas episodes are sort of built around that trope. Also, Season 3's "The Boogieman" outright accepted the supernatural, which was a nice change of pace.
Season 2's "A Portrait For Troian" is about how ghosts aren't real…until the very end, when we learn that, yep, they are.
Season 4's "Ghost Ship," though, is all about how the Bermuda Triangle isn't actually supernatural…until the very end, when we learn that, yep, it is.
Season 4's "The Curse of Ptah-Hotep" is about how mummy's curses aren't real…until the very end, when a mummy kills the bad guy in the episode.
Season 5's ""Star Light, Star Bright" is about how alien visitors to Earth aren't real…until the very end, when alien visitors to Earth are shown to be very much real.
Season 5's "Blood Moon" is about how vampires aren't real…until the very end, when we learn that vampires are real.
And finally, Season 5's "The Beast Within" is about how Bigfoot isn't real…until the very end, when we learn that Bigfoot is real.
Obviously, I'm not going to sit here and tell you that this cliche has never been done well. I'm sure it has, but it gets used so damn much. Not quite as egregious as Quantum Leap, of course, where the idea that Sam, in Season 5, is like, "Bigfoot can' be real! I mean, mummies, ghosts, vampires and aliens are all, of course, real, but not BIGFOOT!" is utterly absurd, but other shows do this often, as well, and let me tell you, TV writers, it isn't clever when we've seen the same "twist" hundreds of times!
Just commit or get of the pot, as it were. You want to do supernatural stuff, do supernatural stuff, you want to have a "realistic" show, don't have supernatural stuff. Don't spend whole episodes debunking something only to be, at the end, "Actually, never mind!" It's just a waste of all of our times.
This reminds me of another twist ending that I am sick of that I'll complain about in another post soon.
Anyhow, this column is a bit more on the personal side, but if you want to send in some of your pet peeves, there's a decent chance we share some on in common and I'll use 'em! You can e-mail me at brian@popculturereferences.com.